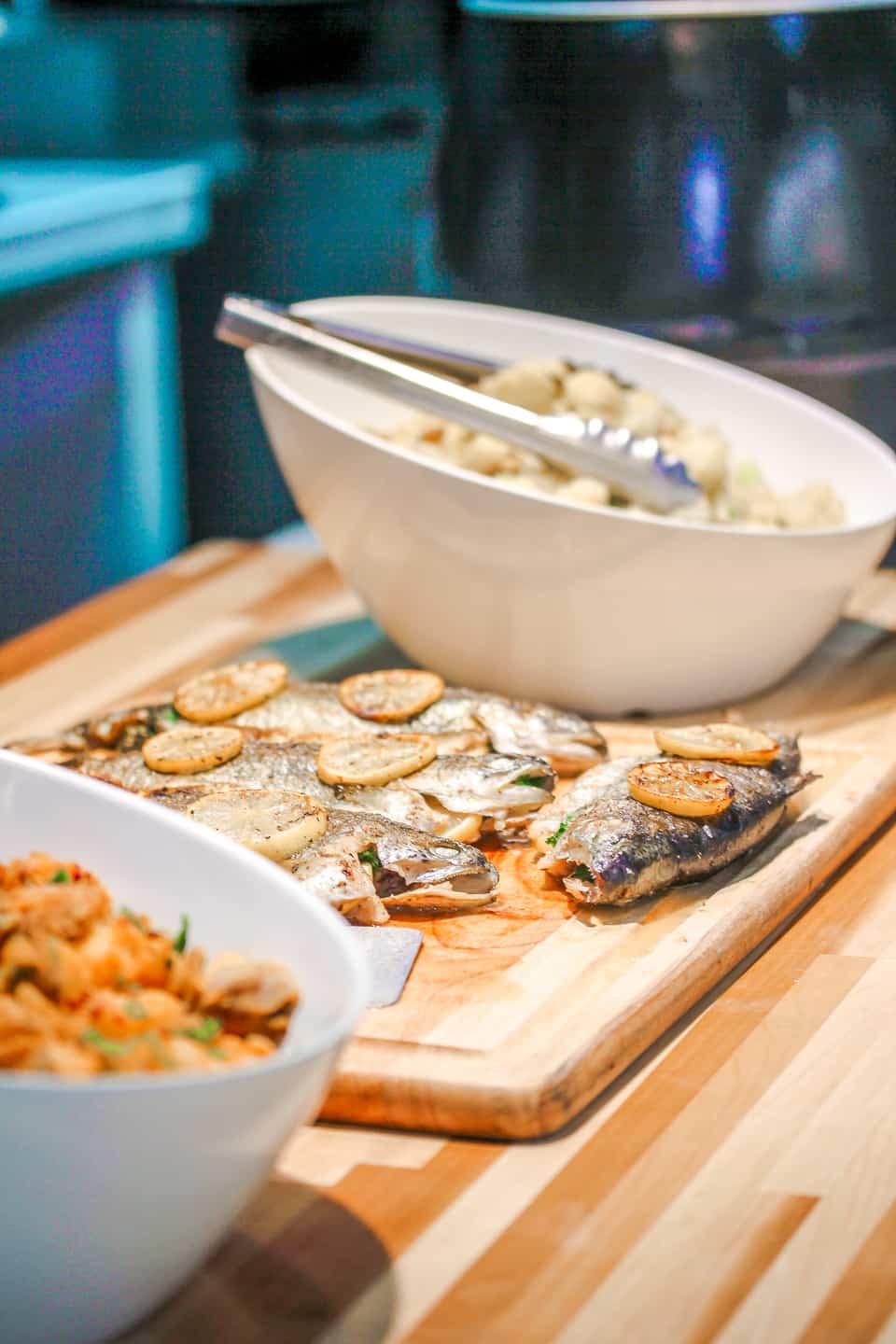 Just a short walk away from the Bethesda metro stop in Maryland is a hidden gem. Pescadeli is a fresh fish and fine foods market that's been around more than 40 years. The small store is an oasis for someone like me, who loves to experiment with new recipes but often cannot find the more unusual ingredients I need.
In addition to the fresh seafood and fine grocery offerings, the store sells a variety of prepared foods made fresh daily. I had the pleasure of sampling one of the store's daily bistro meals, which was a delicious, healthy and fresh dinner! I was super busy the week I went, and I appreciated the ready-made meal that didn't compromise on flavor or health.
The store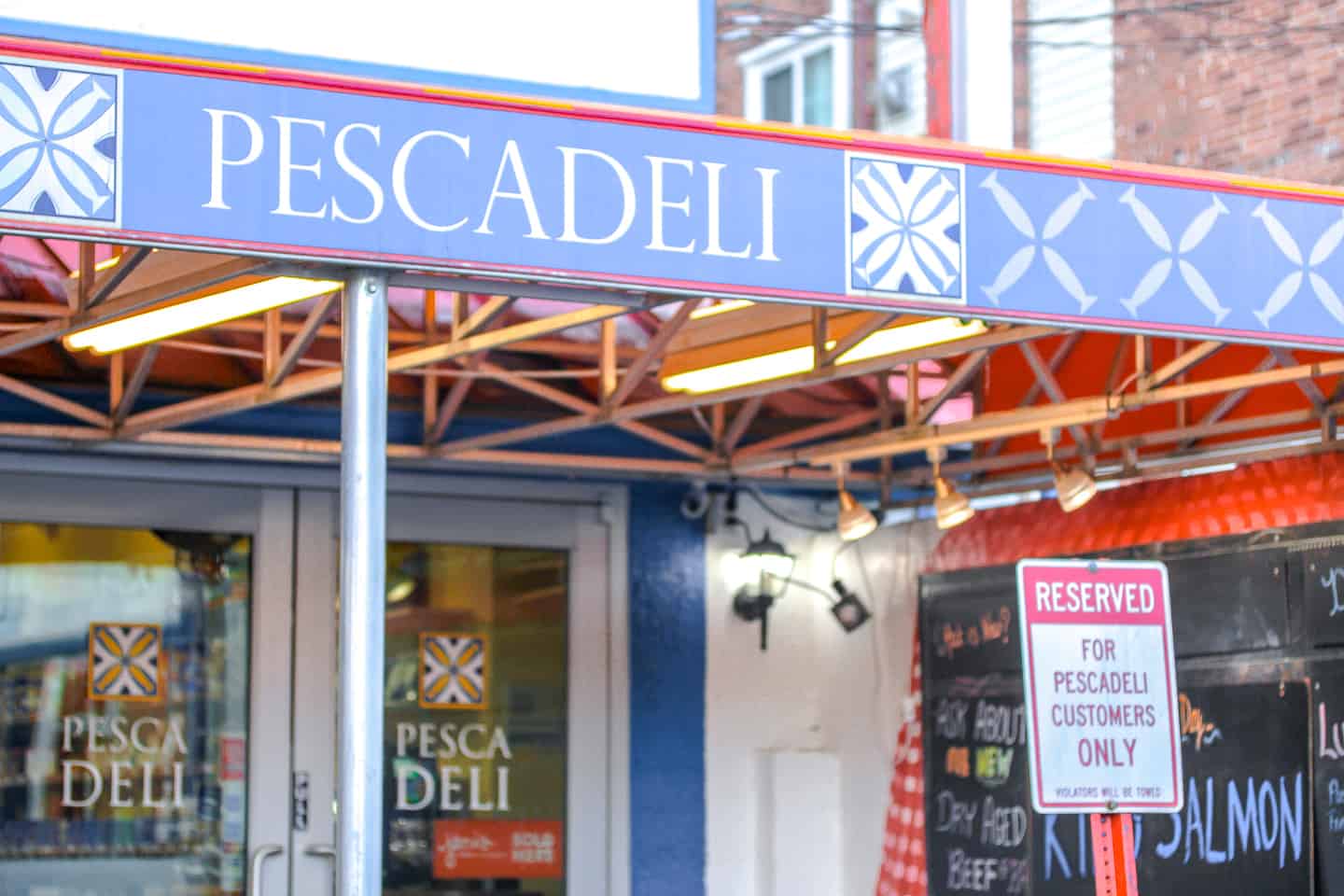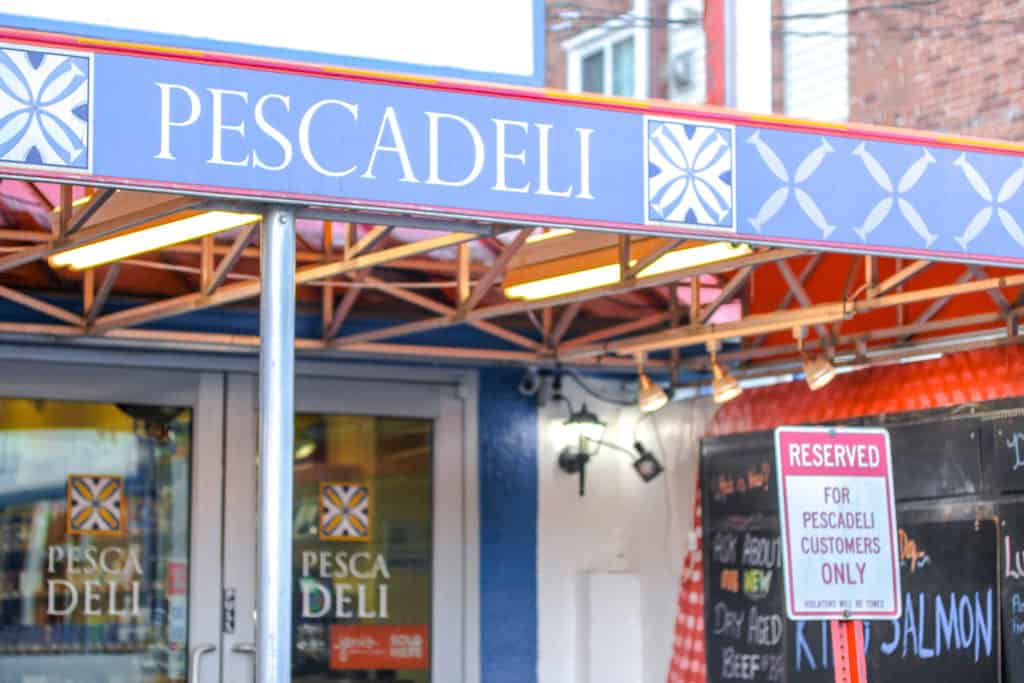 The store is about a ten minute walk from the Bethesda metro on the red line. It's also easily accessible by car. There are two parking spots out front, with some street parking available nearby as well.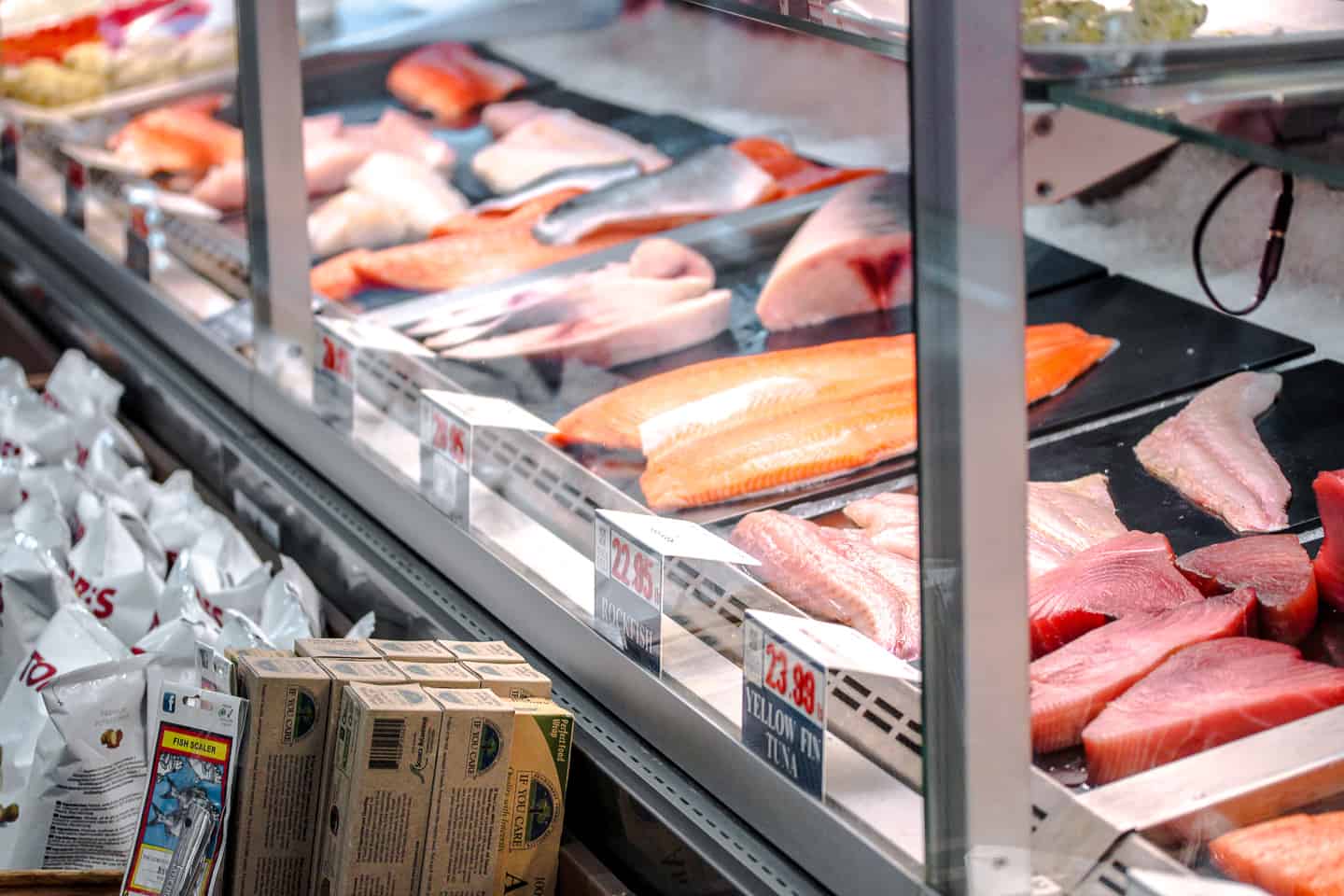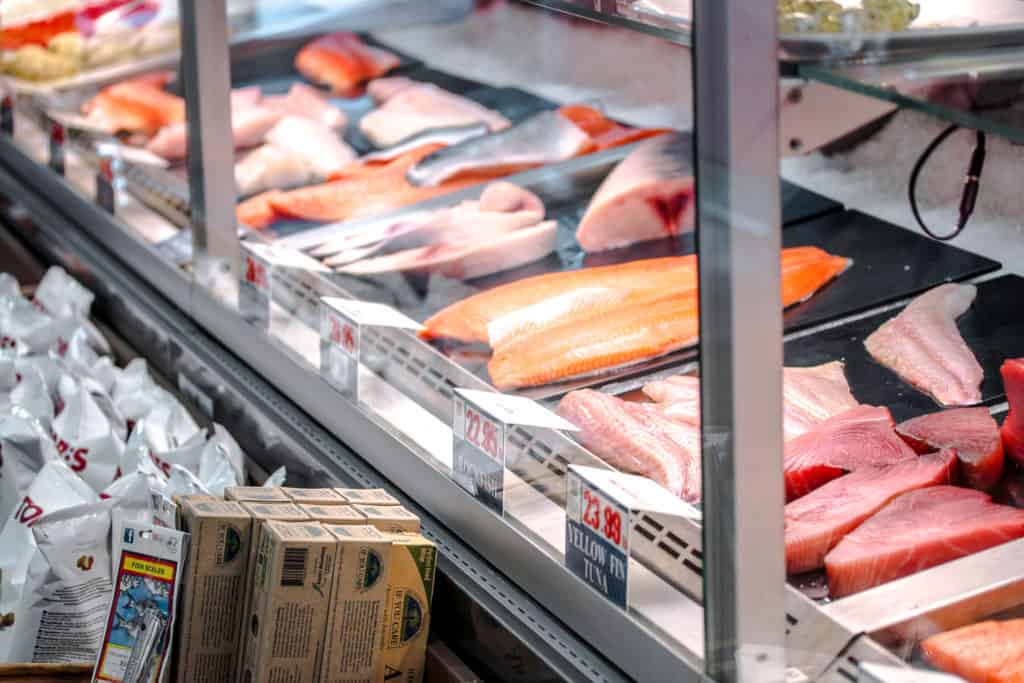 There is a TON of fresh seafood packed into this cozy venue. I eat a lot of seafood, but the grocery chain store nearest to my apartment doesn't always have the most diverse or fresh selection.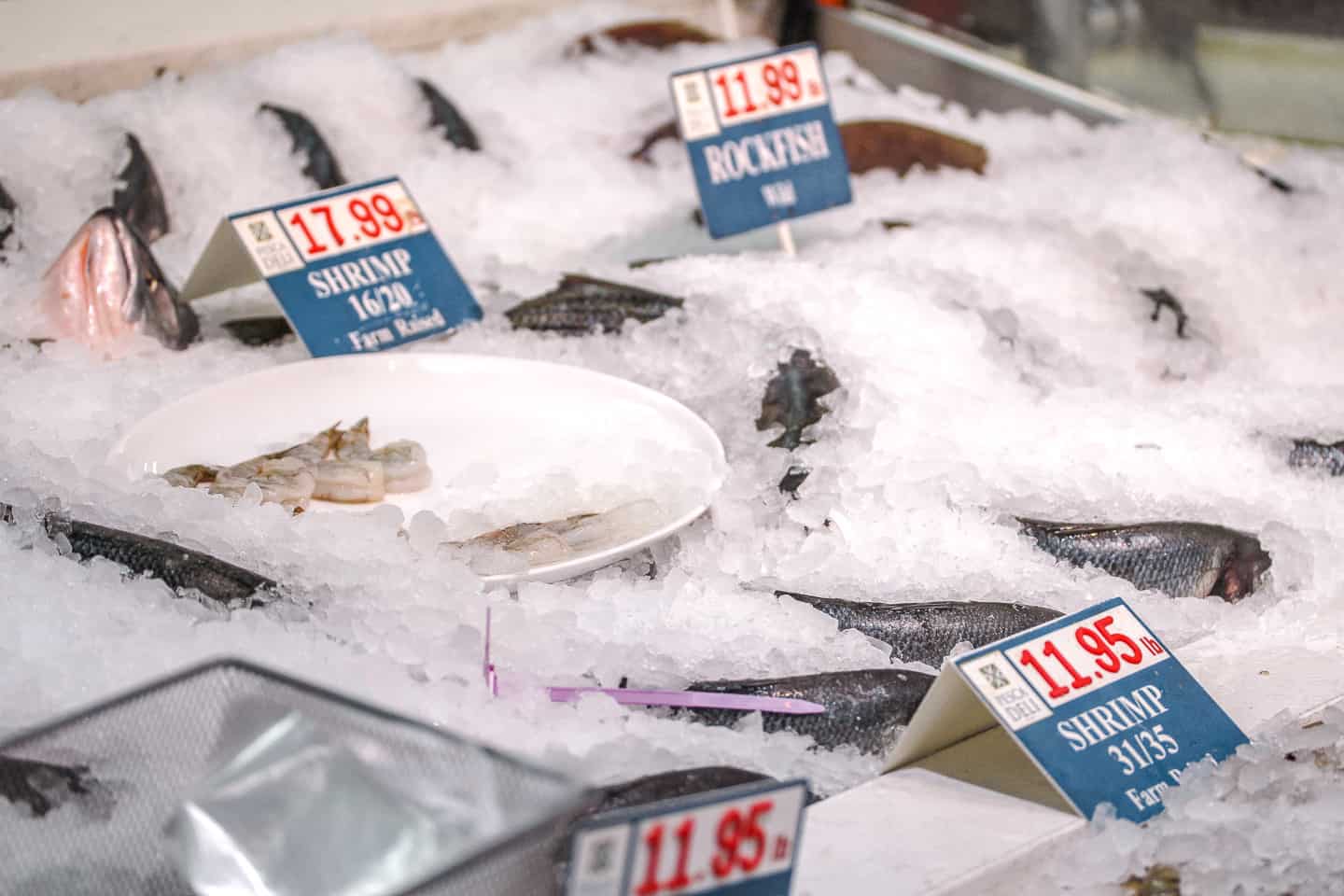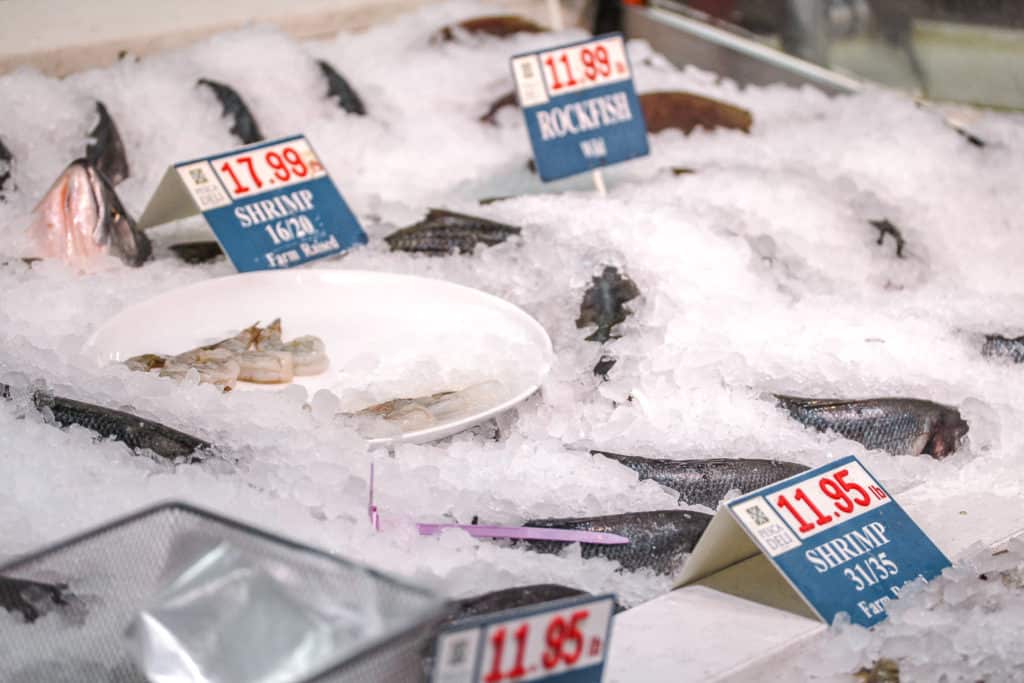 I loved the wide selection of whole fish available at Pescadeli. My favorite way of preparing fish is steamed whole, but it can be really hard to find whole fresh fish at commercial grocery store.
RECIPE: Steamed Whole Fish with Ginger, Scallion and Crispy Garlic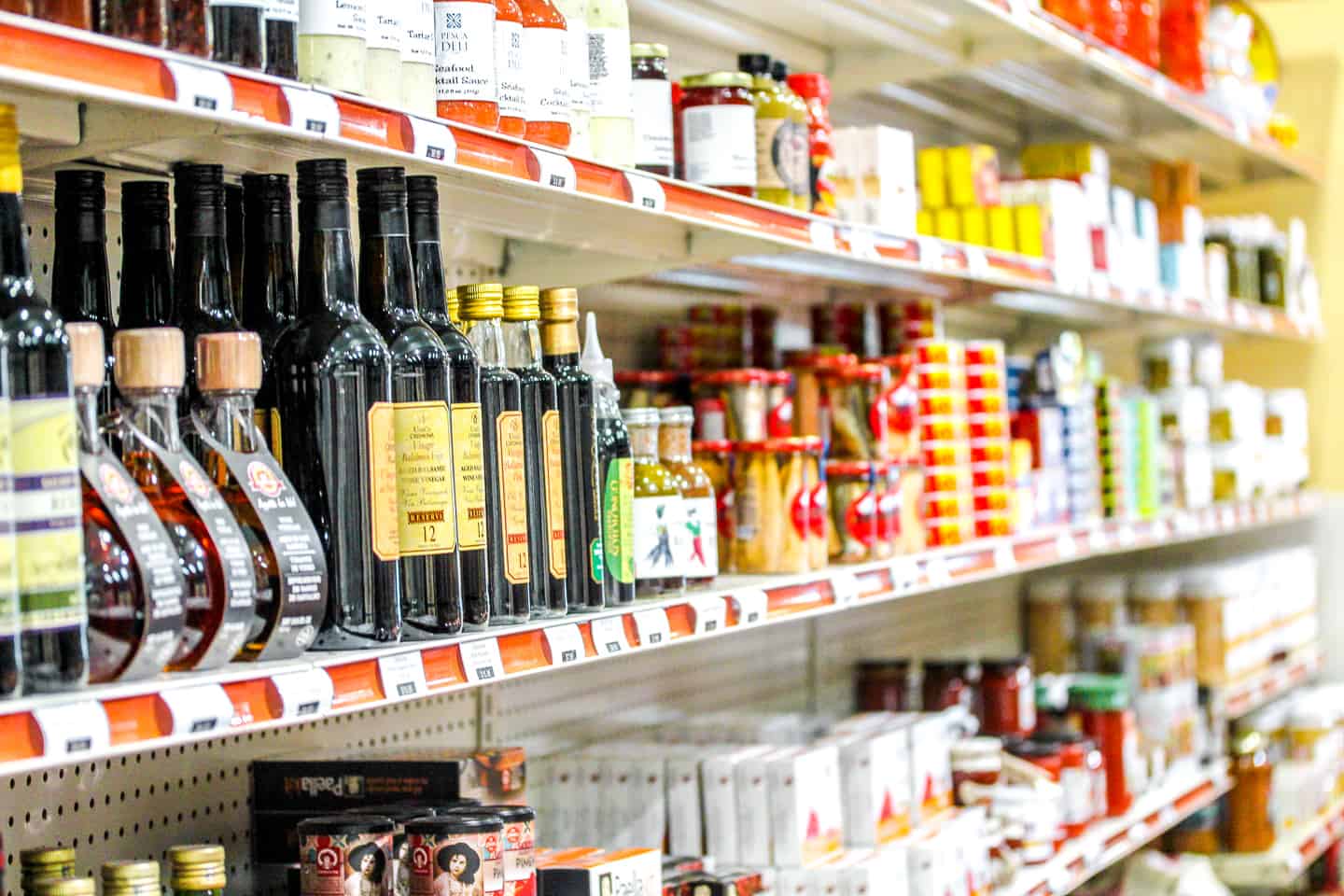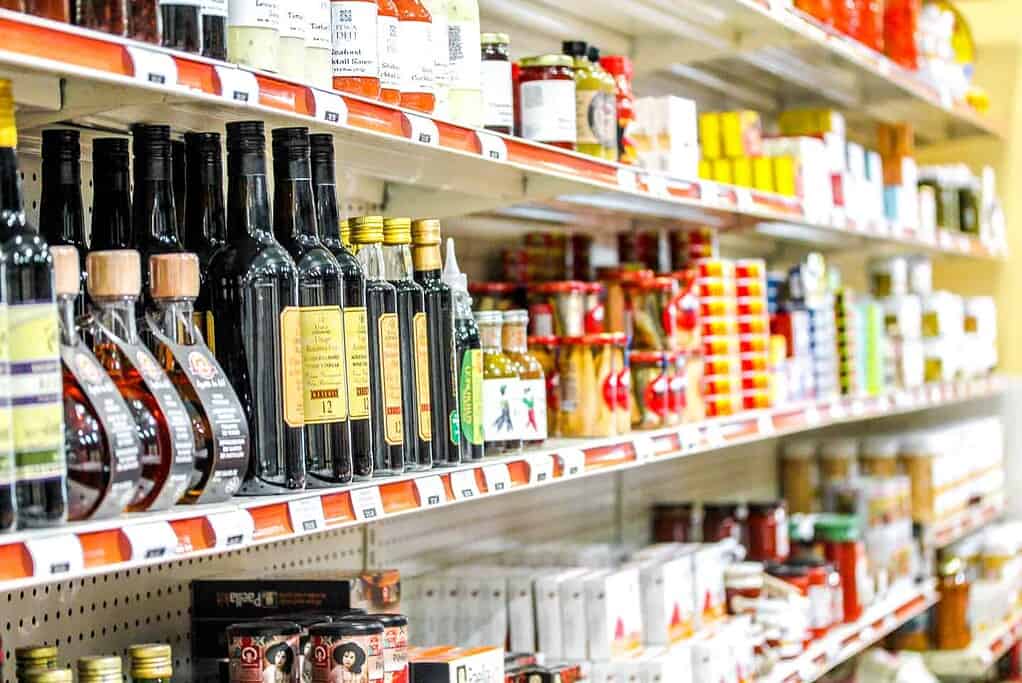 The store also has plenty of imported groceries. There's a treasure trove of vinegars, oils and other canned items. It took a lot of self control not to buy one of everything! If you ever have a recipe that includes a harder to find European ingredient, you're likely to find it here.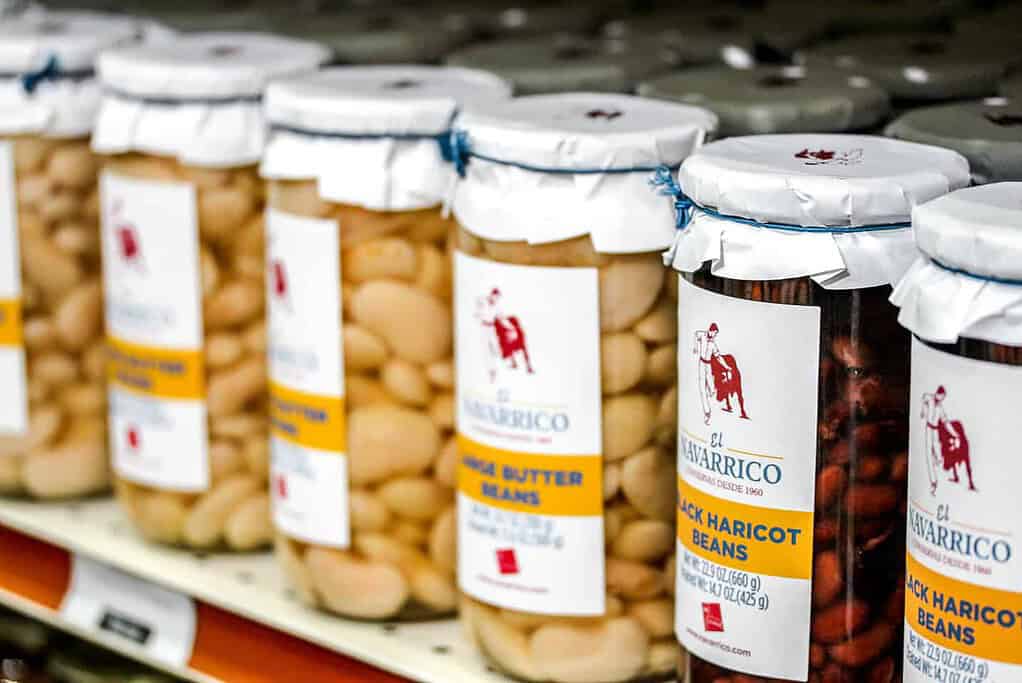 Prepared foods at Pescadeli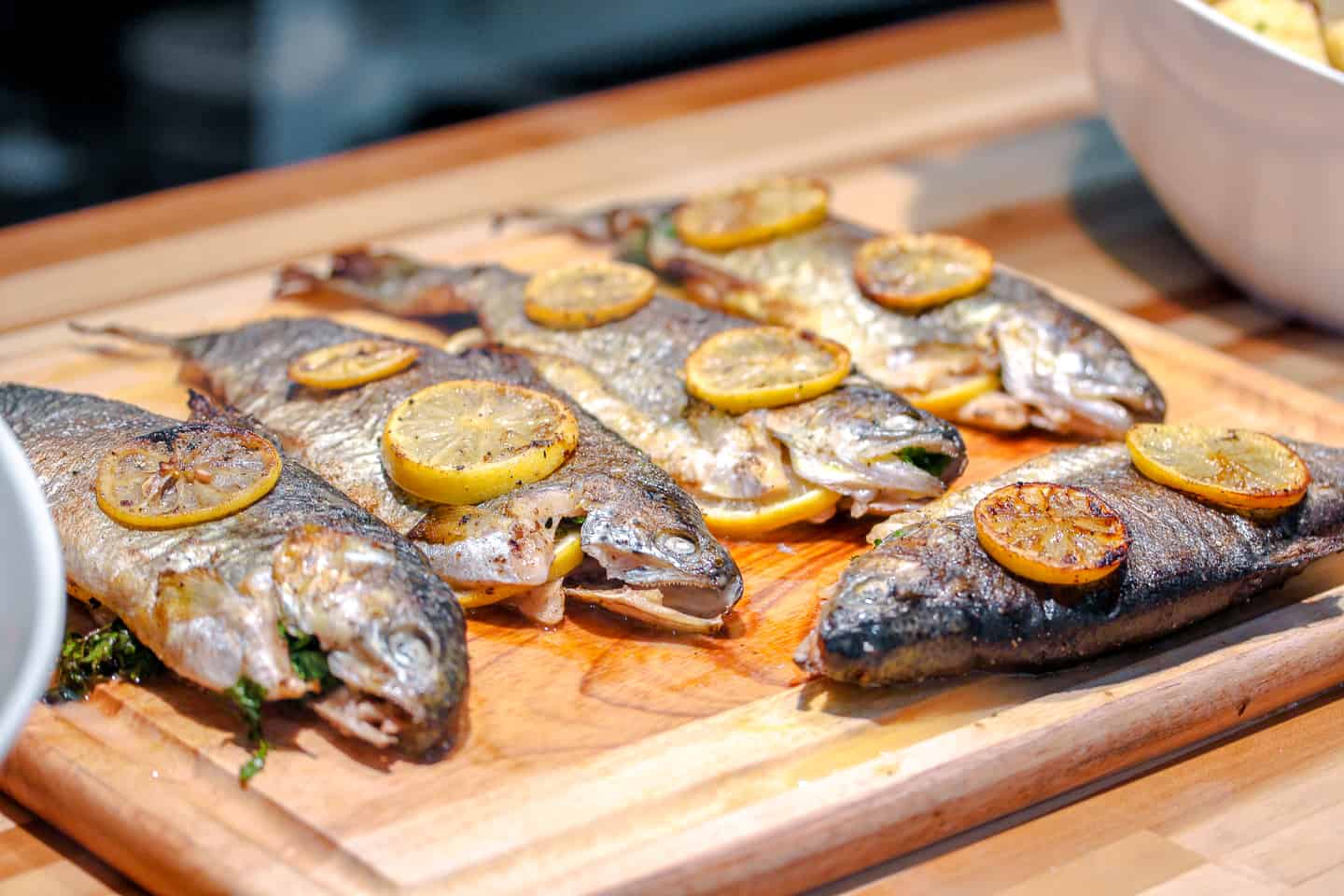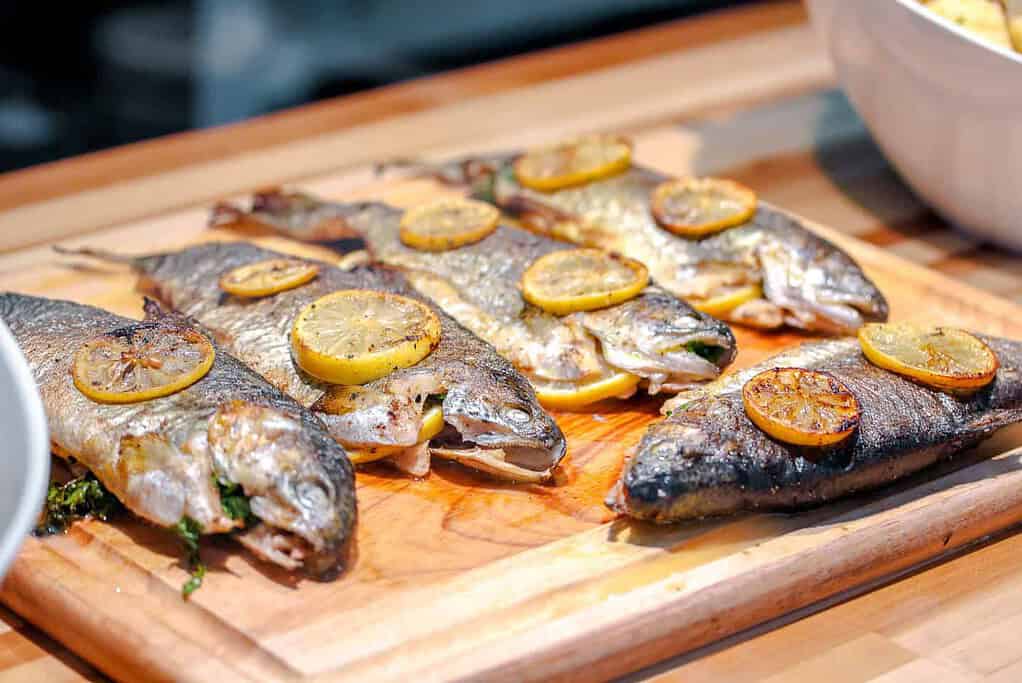 Pescadeli Bistro Meals
The star of Pescadeli's offerings is their bistro meals. They're made fresh daily and available for pick-up starting at 4 p.m. The meal always includes one protein and two sides. The menu changes daily. Since the chefs use seasonal produce to build the menu, you'll know that the meal you're getting is as fresh and nutritious as possible.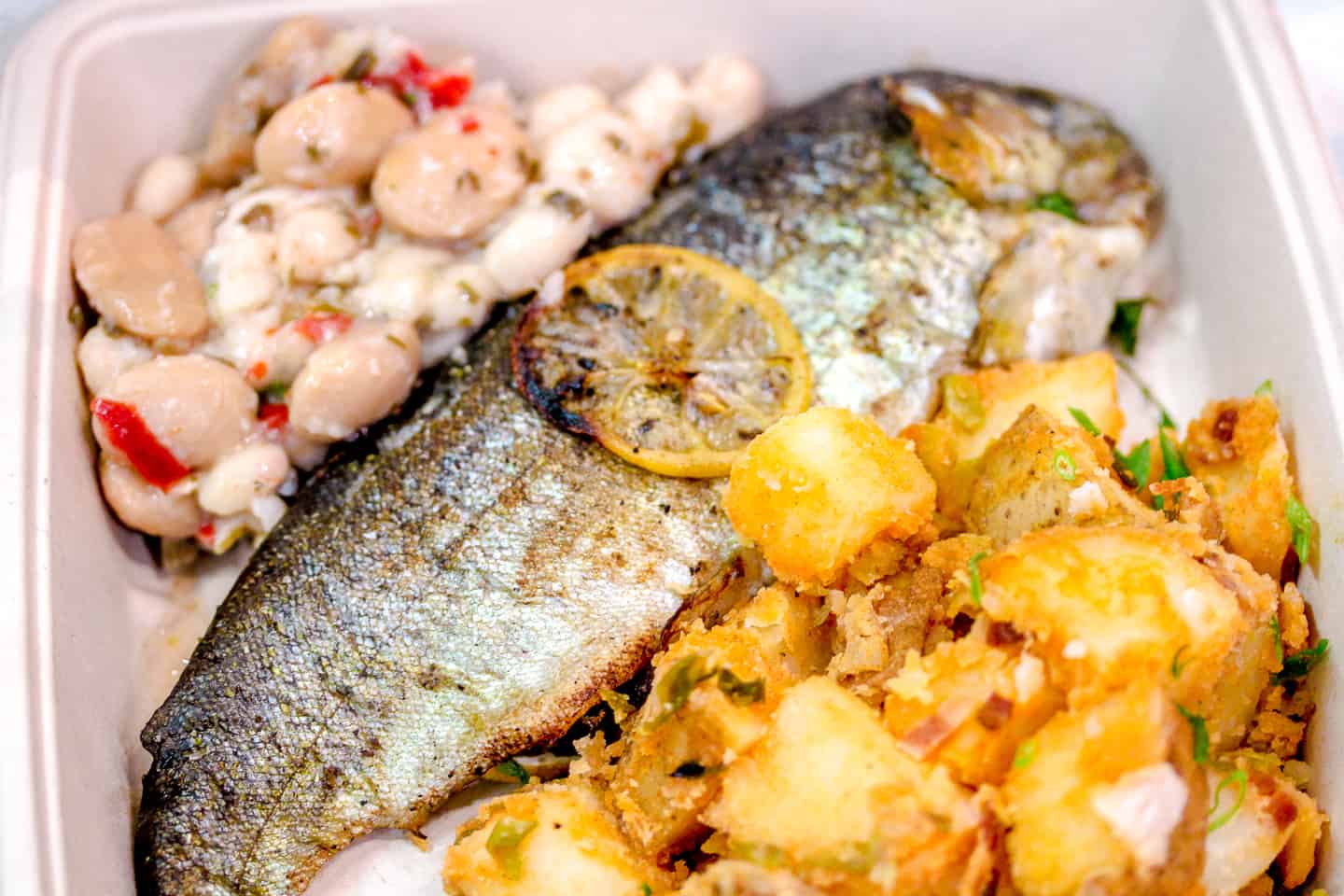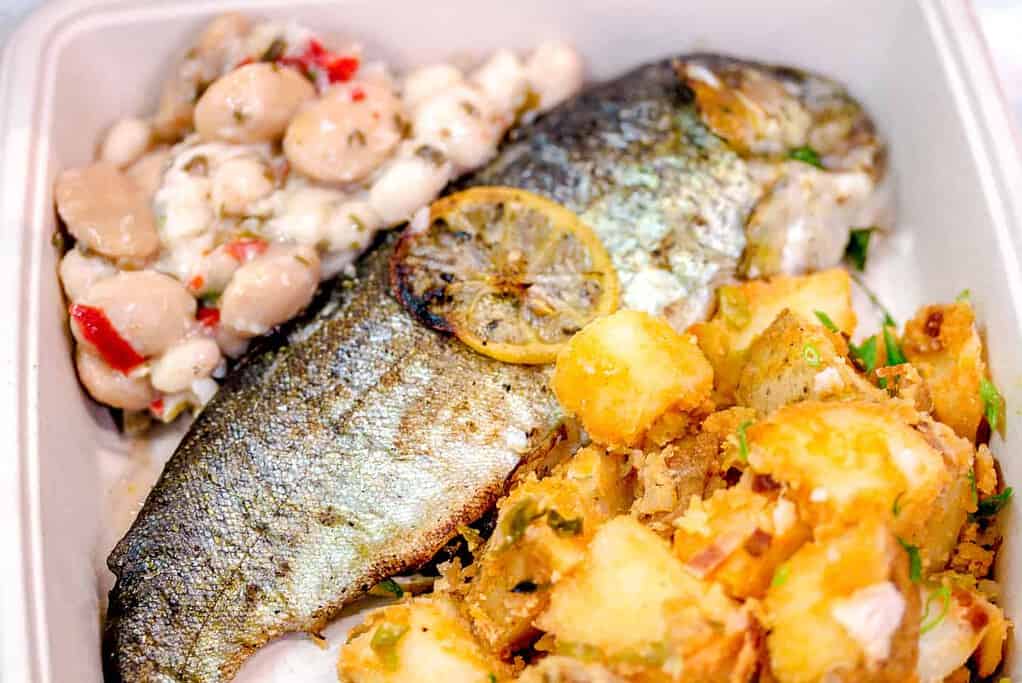 The day I arrived at Pescadeli, the Bistro Meal of the day was whole grilled fish, spicy potatoes and cauliflower. I was given the option to swap out my sides if I wanted, so I chose a mixed bean salad because I don't like cauliflower. As you can see, I received a hearty portion of food for my meal!
I LOVED the whole fish. It was fresh and bright due to the lemon both on top and stuffed inside. The lemon slice that was left expose got a little caramelized, which was delicious.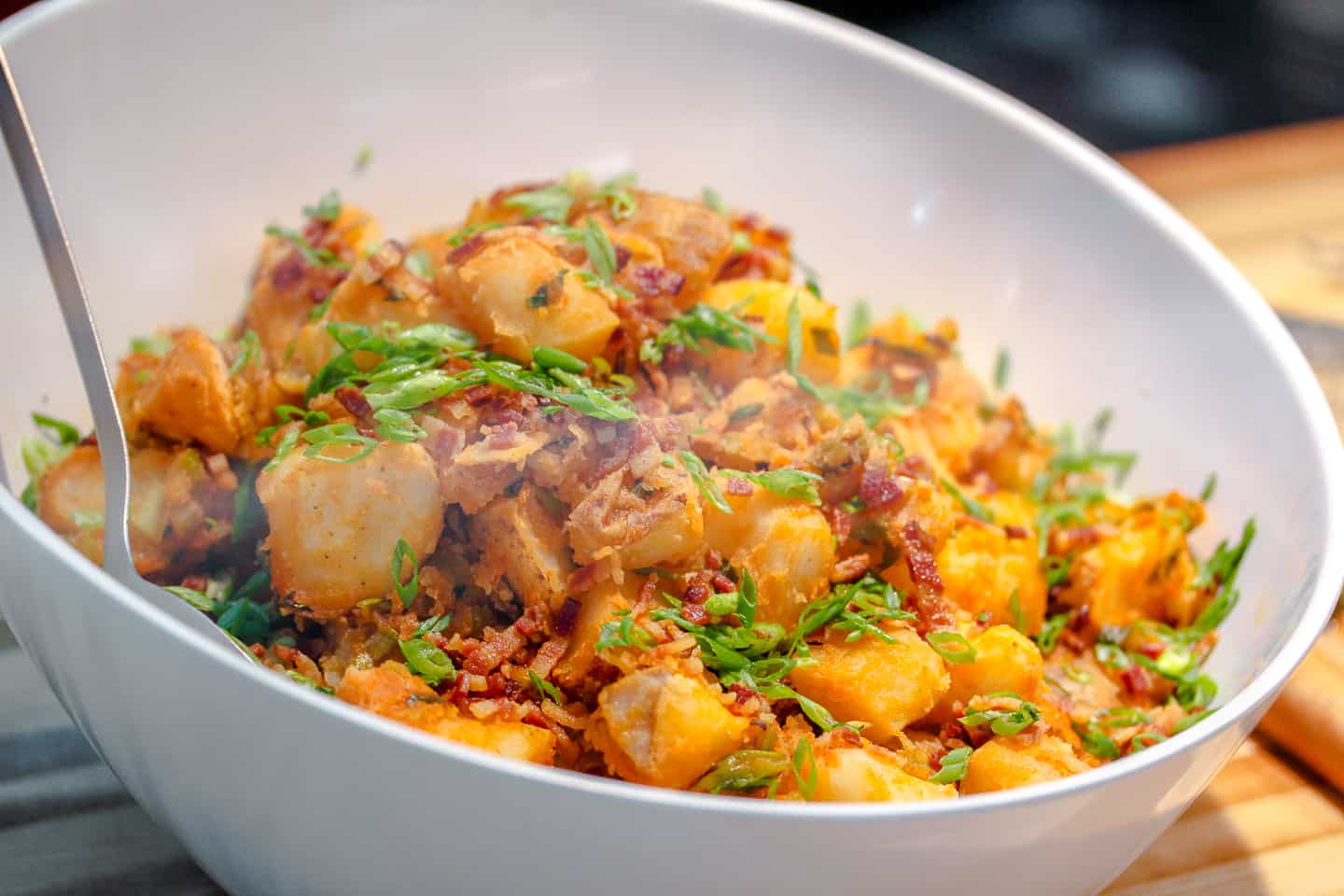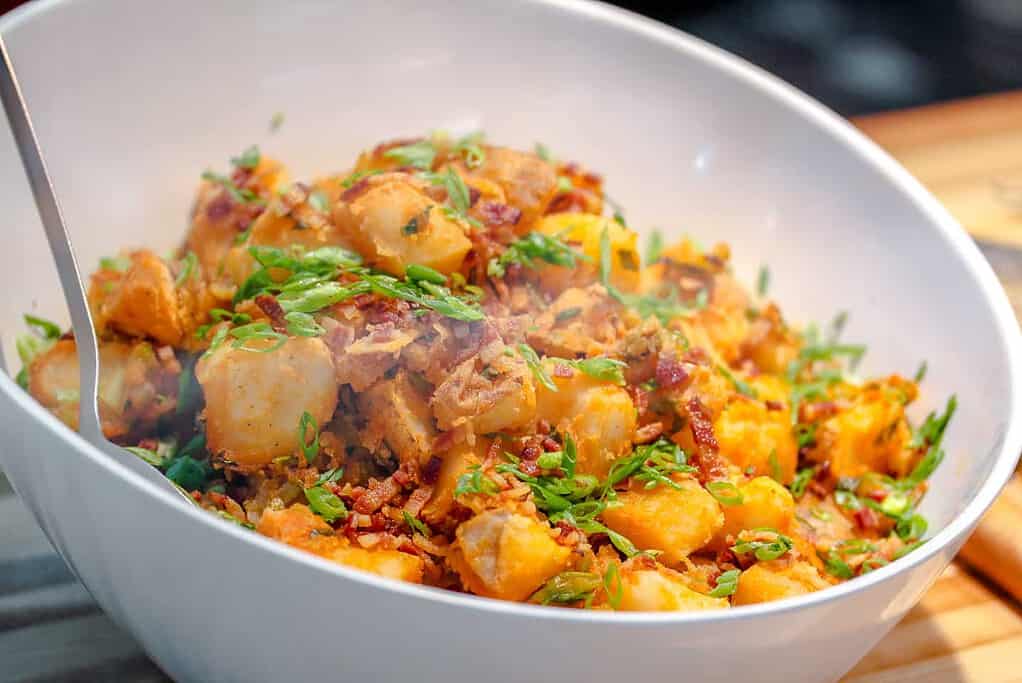 The potatoes were served warm. They were deliciously fluffy on the inside and well seasoned. I could have honestly eaten a big bowl of these on their own as a meal!
Beans are one of my favorite foods, and the salad did not disappoint. There were two types of beans in the salad, and they were cooked perfectly. The beans were silky and creamy on the inside, but the salad wasn't mushy. Both sides complimented the fresh fish extremely well.
Other prepared foods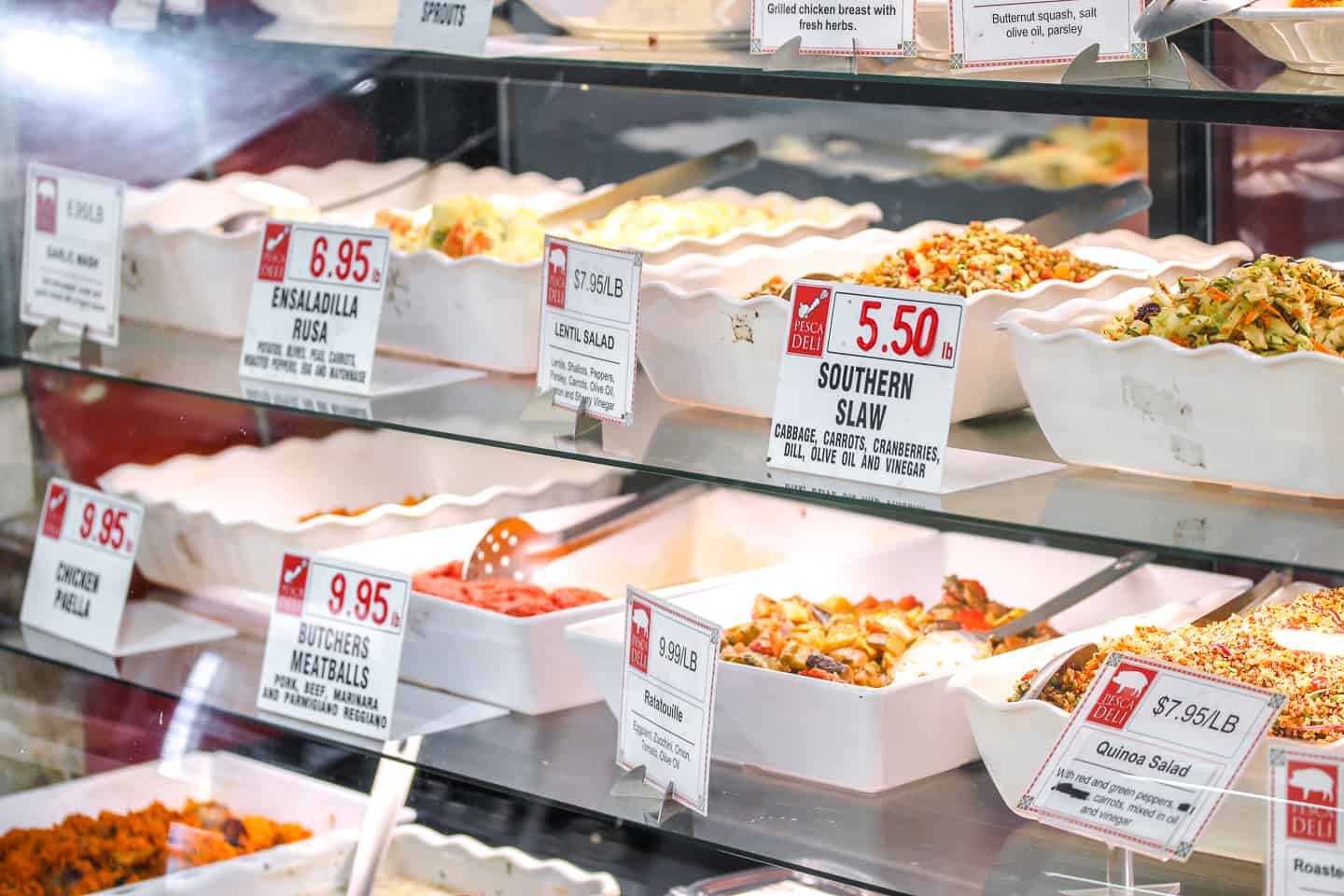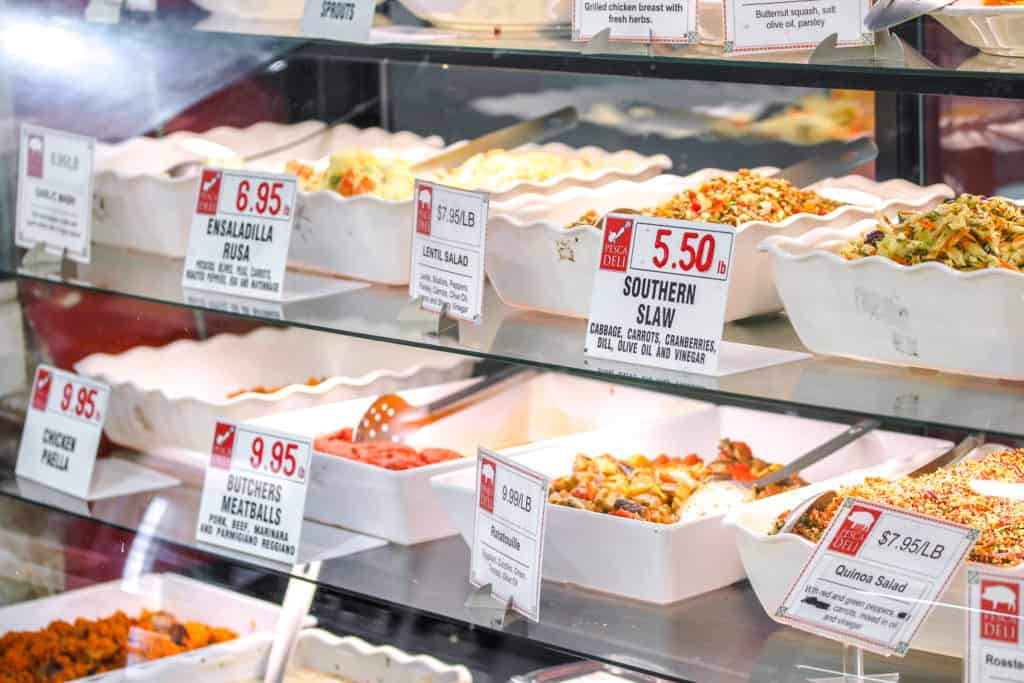 There are a ton of other prepared sides and salads available at Pescadeli. Additionally, is a daily paella made fresh every day as well! Other Spanish delicacies like tortilla espanola and croquettes are also offered. I bought a tortilla espanola with chorizo. The onion and potato omelette made for a delicious breakfast the next day.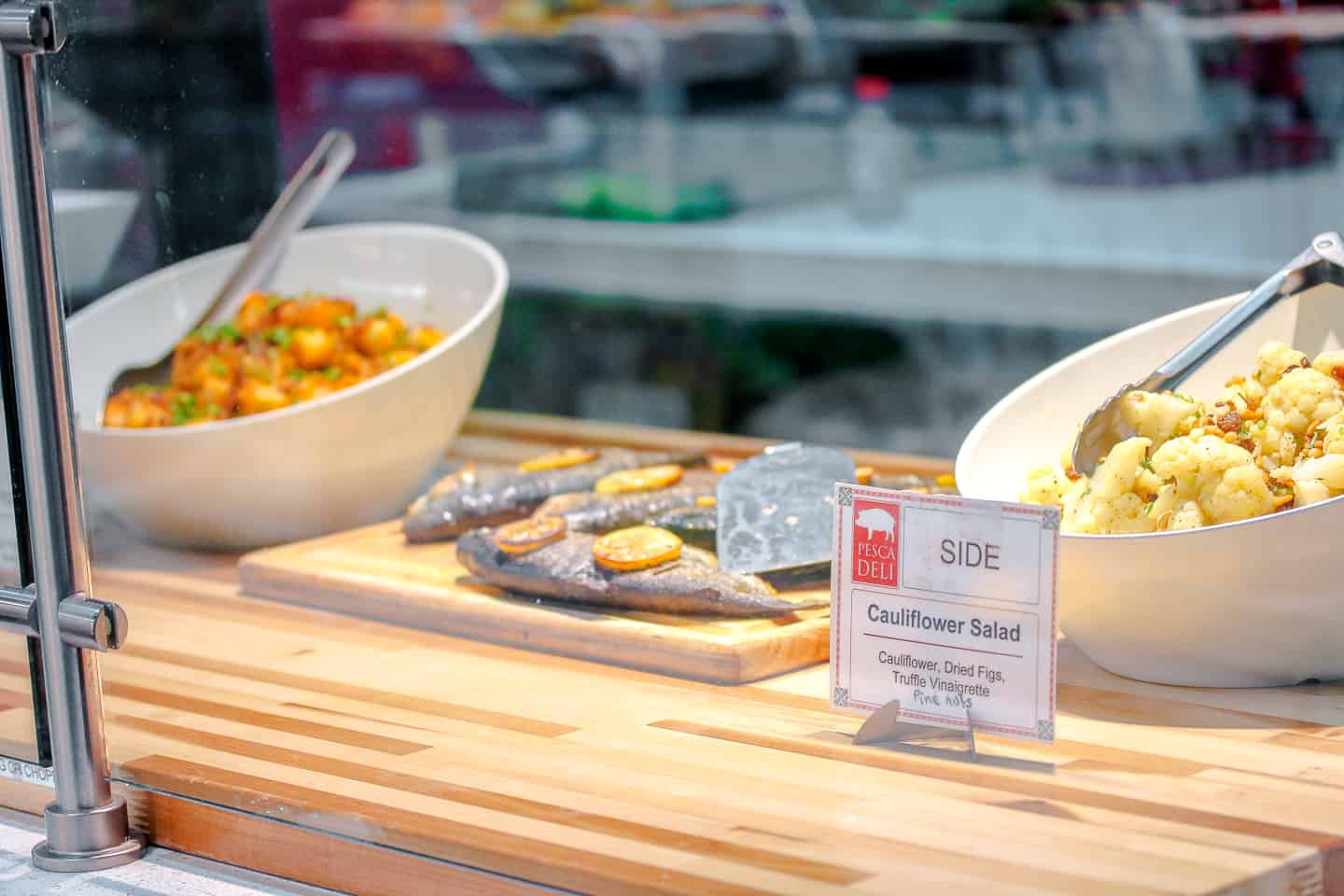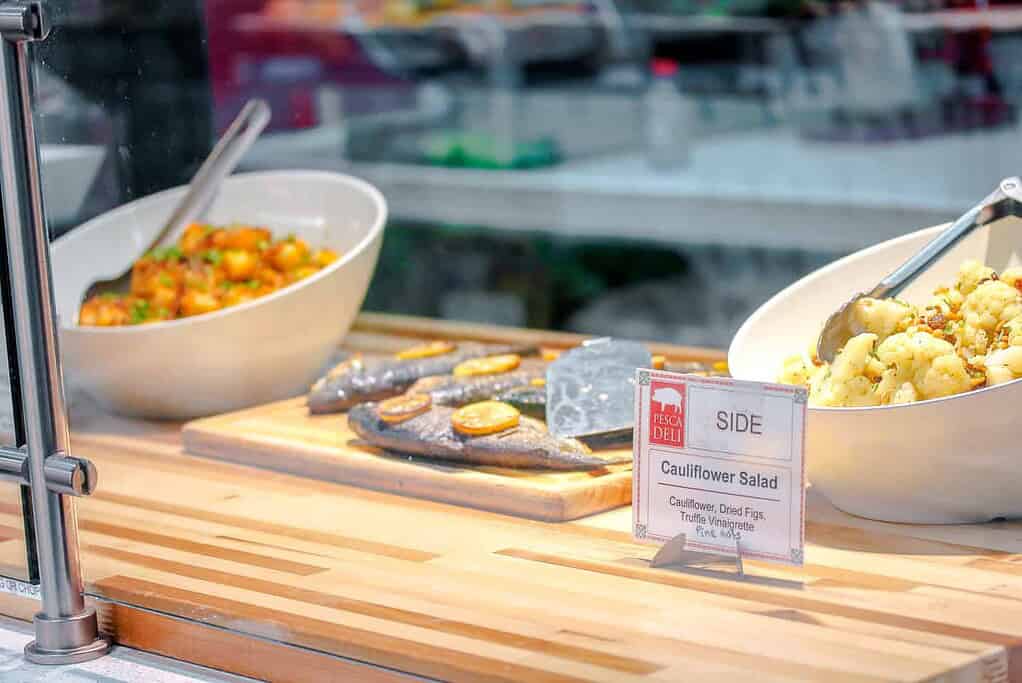 Overall, I was really impressed with the portion size and quality of the bistro meals at Pescadeli. I'm in the process of applying for grad school right now, and the bistro meals are a quick and healthy option for getting dinner on the table. If you're in a hurry, you can also call ahead and order the bistro meals for pick up. The weekly offerings are added to Pescadeli's website every Monday.
Pescadeli is located at 4960 Bethesda Ave, Bethesda, MD 20814.


Looking for other restaurant recommendations? Then check out my D.C food map!
---
Want more recipes and reviews in your inbox? Sign up below!