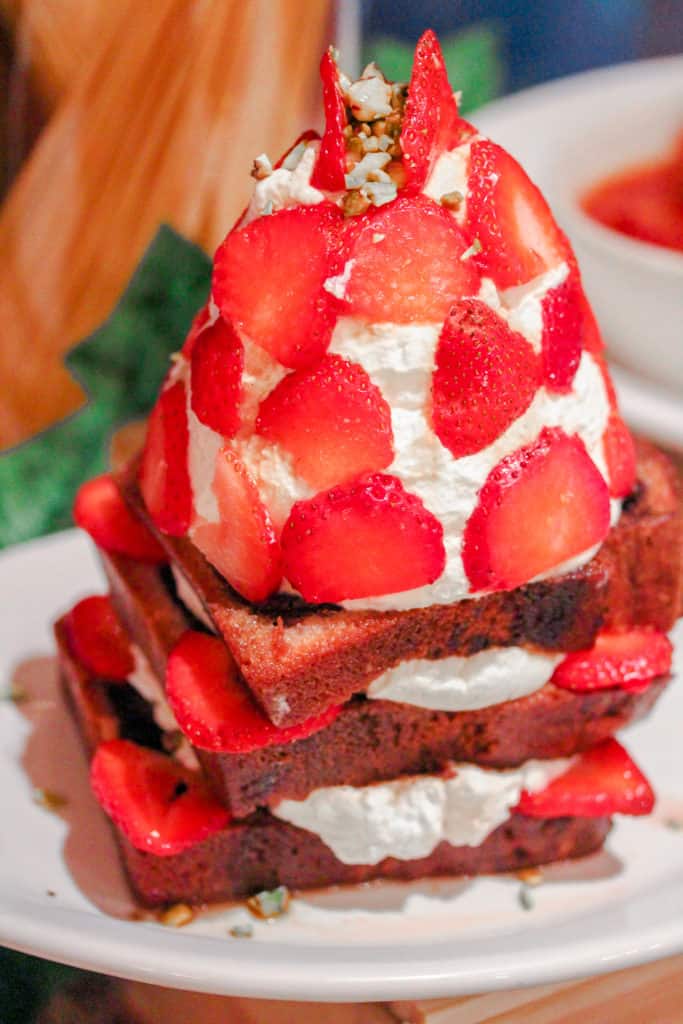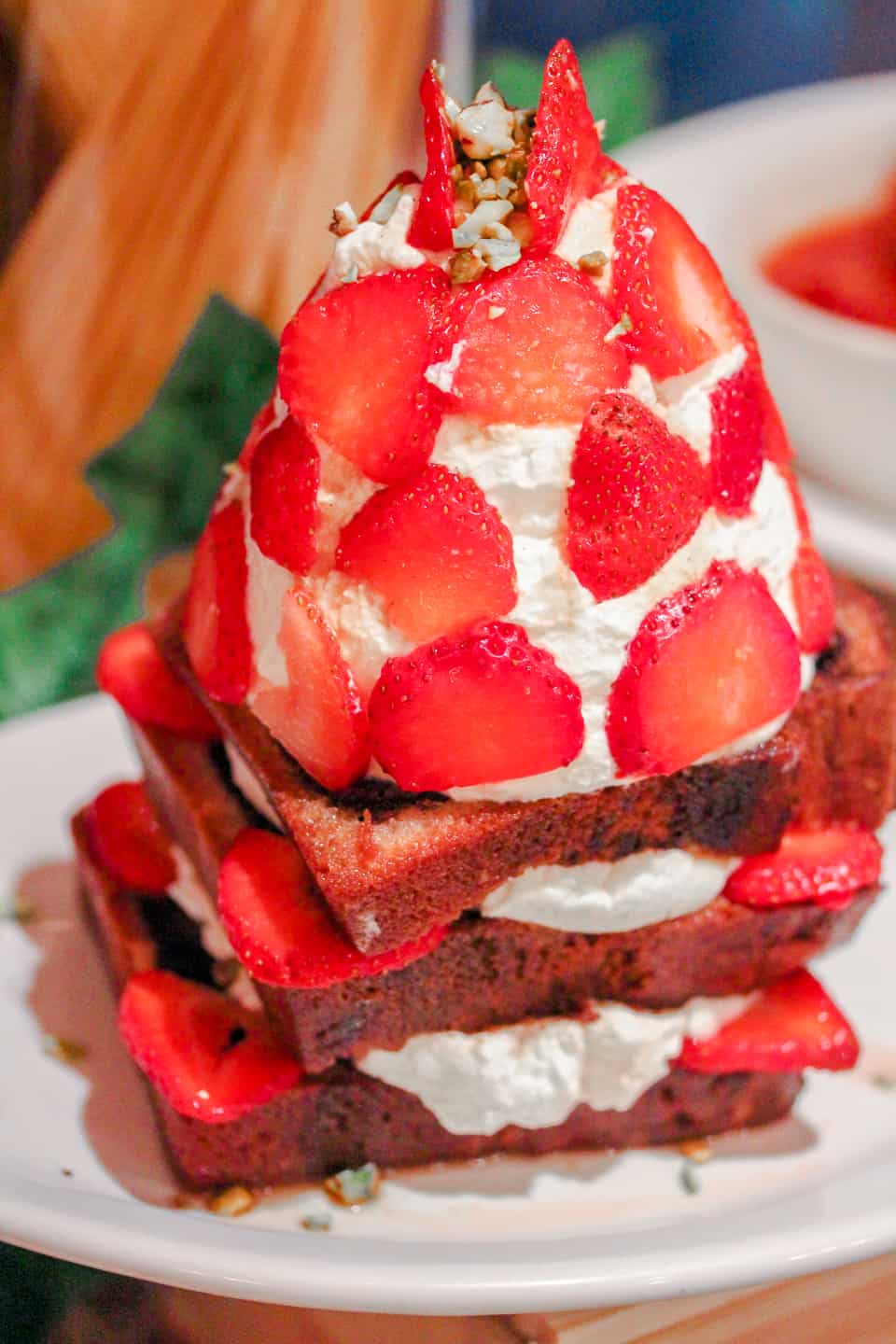 Happy National Pasta Month! I'm not unique when I say that pasta is one of my biggest weaknesses. I'm a carb lover by nature, and what can be more comforting than digging into a warm bowl of carbonara? To celebrate October's National Pasta Month, I had the pleasure of attending a dinner at Carmine's in DC for a family style meal.
About Carmine's
Carmine's is a family style Italian restaurant with locations in New York, New Jersey, Washington DC and Las Vegas. The first location opened in the Upper West Side of Manhattan in 1990. It's a family owned, and the widow of the original owner, Artie Cutler, still owns the restaurant.
The Carmine's in Washington, DC is the largest restaurant in the city at 20,00 square feet. Every dish is served family style, so each order serves about six people. I dined here once before I was invited to the National Pasta Month celebration, and I loved it. Food is a major way that we form relationships, and there's something warm and inviting about sharing a big dish with a large group of loved ones. I grew up eating Vietnamese family style meals, so the meal format is very familiar and comforting to me.
National Pasta Month
Family style eating isn't the only thing that Carmine's Italian food has in common with Asian dining. According to PBS, pasta is likely a descendant of ancient Asian noodles. Specifically, it's commonly believed that Marco Polo brought pasta to Italy from China. Italians and Asians are basically cousins!
National Pasta month is celebrated in October every year. I couldn't figure out who started the tradition, but I'm not going to complain about celebrating pasta for an entire month. I just hope I fit into my Halloween costume.
Our Meal at Carmine's
Appetizers
Caesar Salad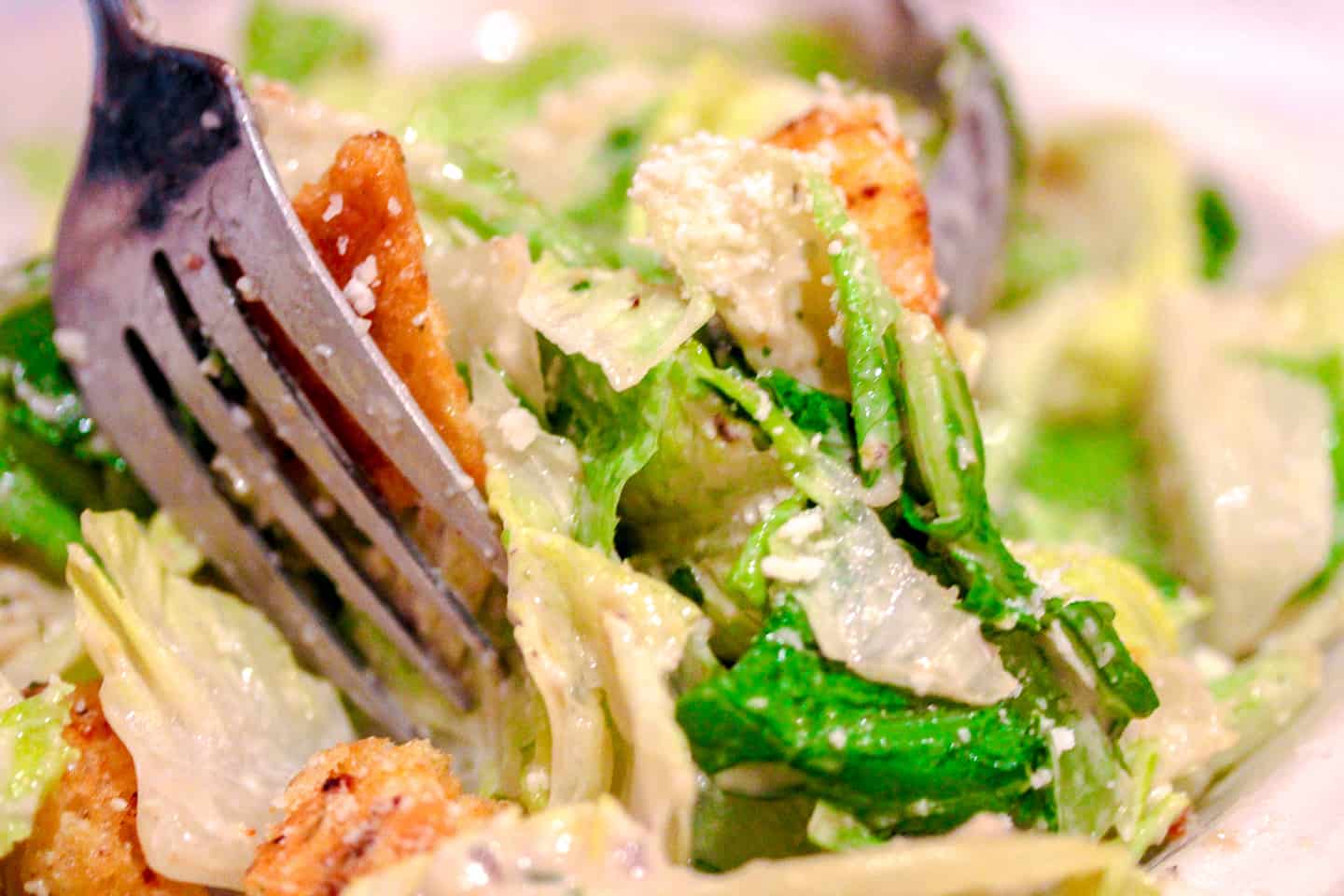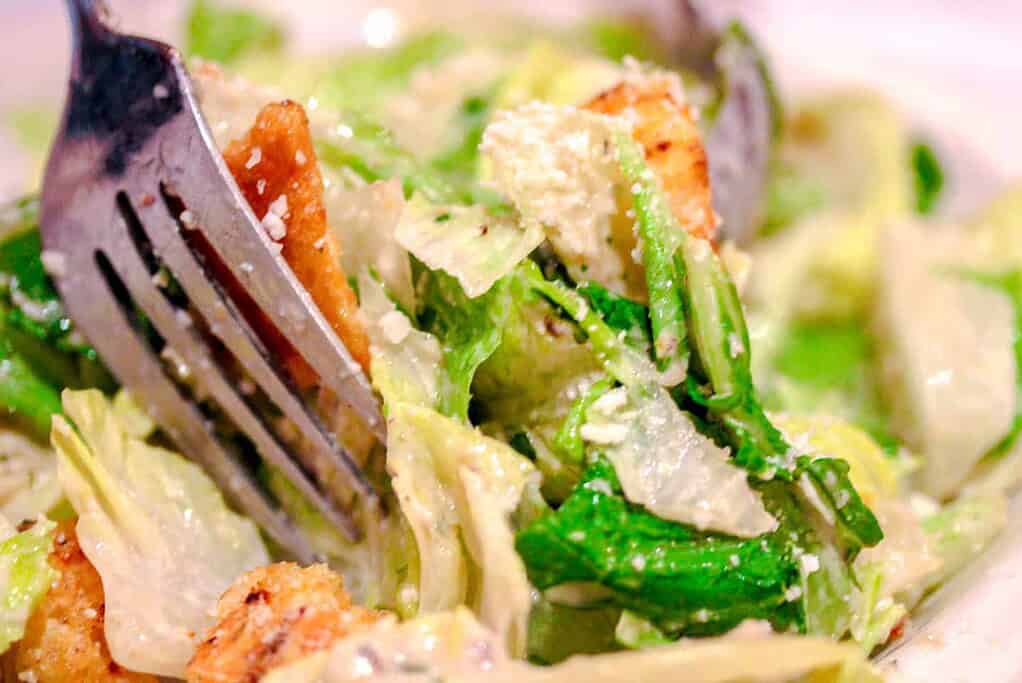 I'm not a fan of Caesar salad at all, but this one converted me. I liked it so much I went home and made my own to pack for lunch during the week. I loved how the dressing coated every leaf, but it wasn't overwhelmingly rich. The homemade croutons were just crispy enough on the outside but not so hard to eat that they hurt your teeth. It was one of my favorite dishes of the night, and made for a great start to the night.
Assorted Bread and Garlic Olive Oil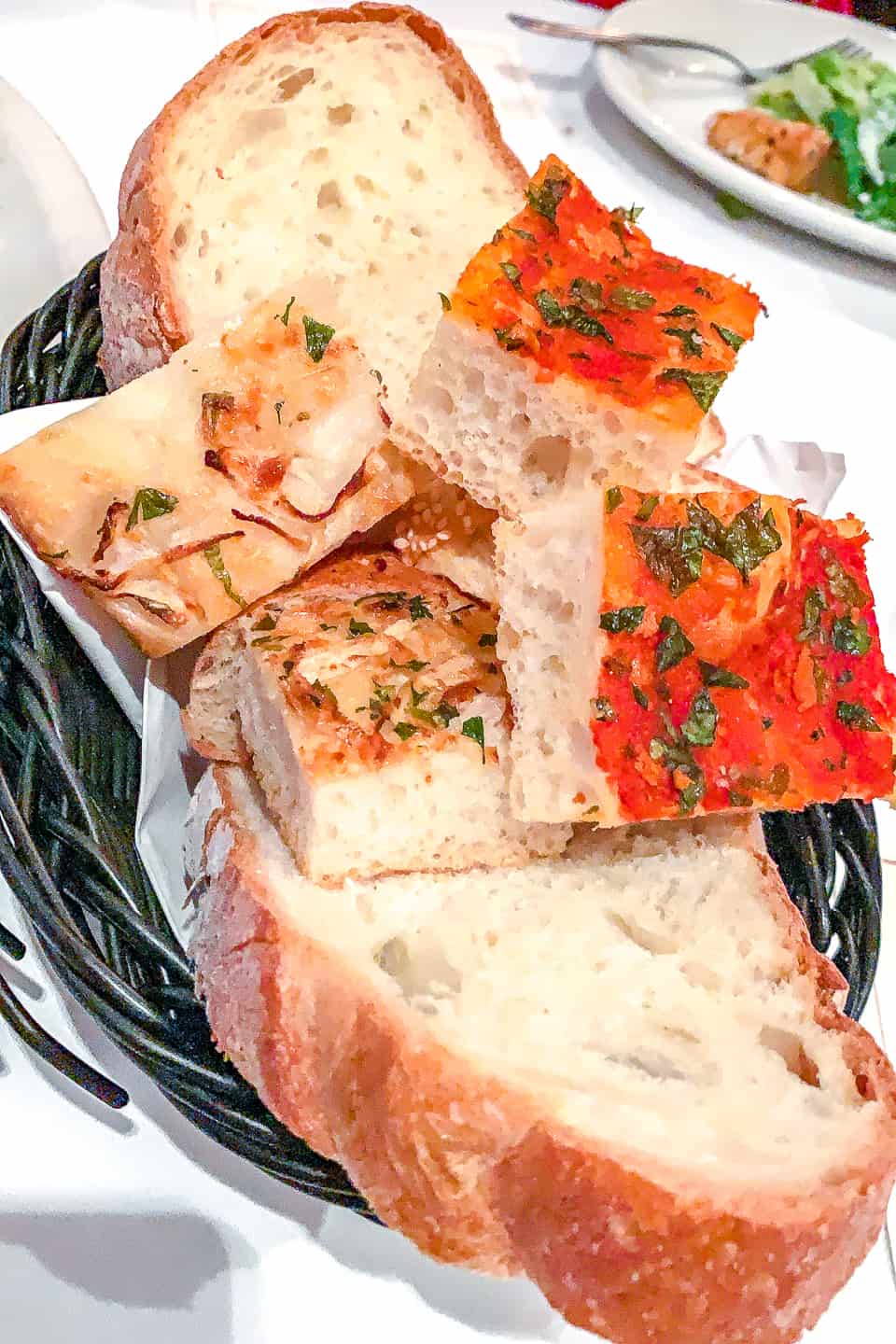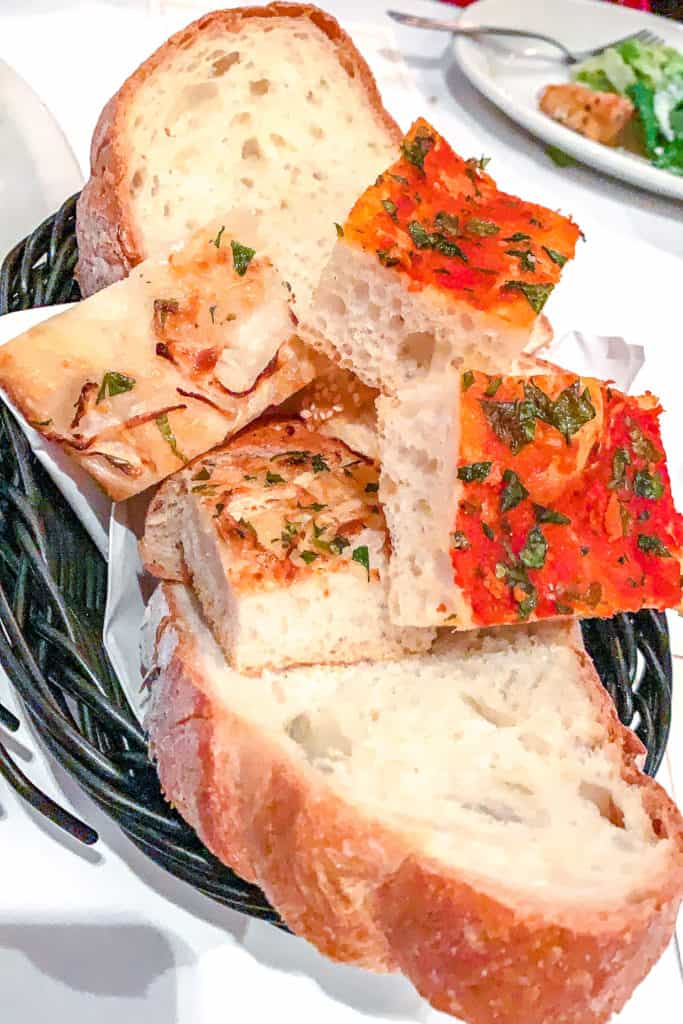 The bread was delicious, as most bread is, but the garlic olive oil really elevated everything. The olive oil was fragrant on its own, but the garlic gave it an extra kick of flavor. You can tell they served a high quality olive oil.
Mozarella and Sliced Tomatoes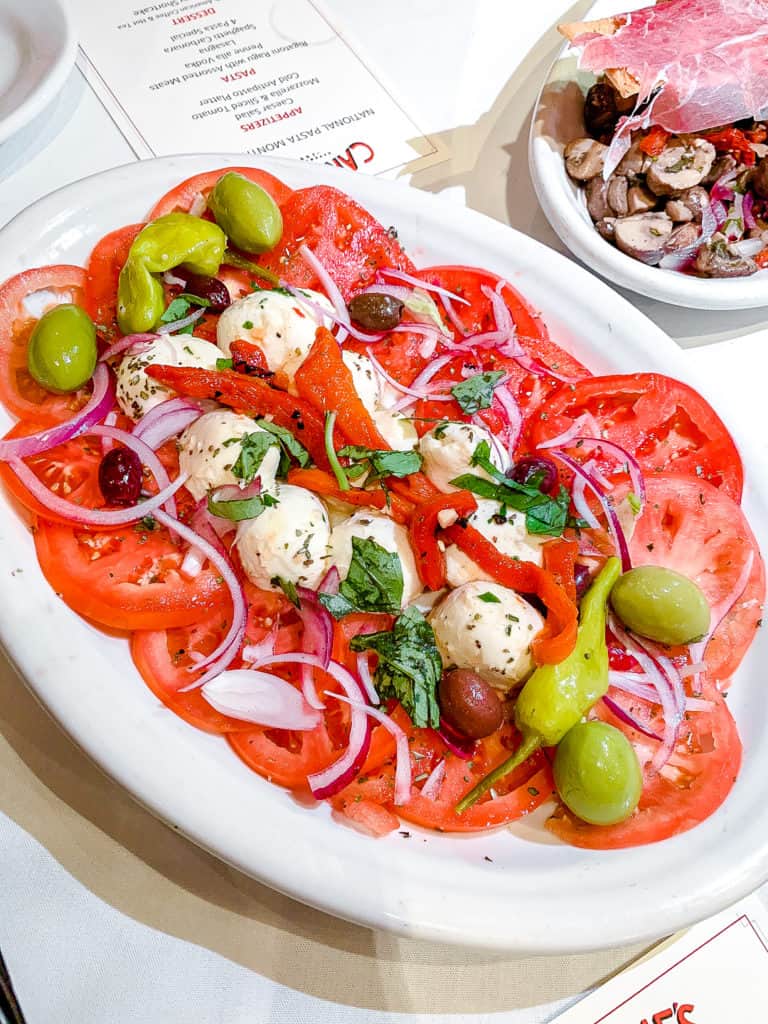 Is there anything more refreshing than mozzarella and sliced tomatoes? I find that sometimes these salads can be overpowered by too many seasonings, but the simple basil, salt and olive oil combo was a perfect compliment to the soft mozzarella. My only wish would have been for the tomatoes to have been a bit more flavorful. I've been spoiled by ripe farmers market tomatoes all season!
Cold Antipasto Platter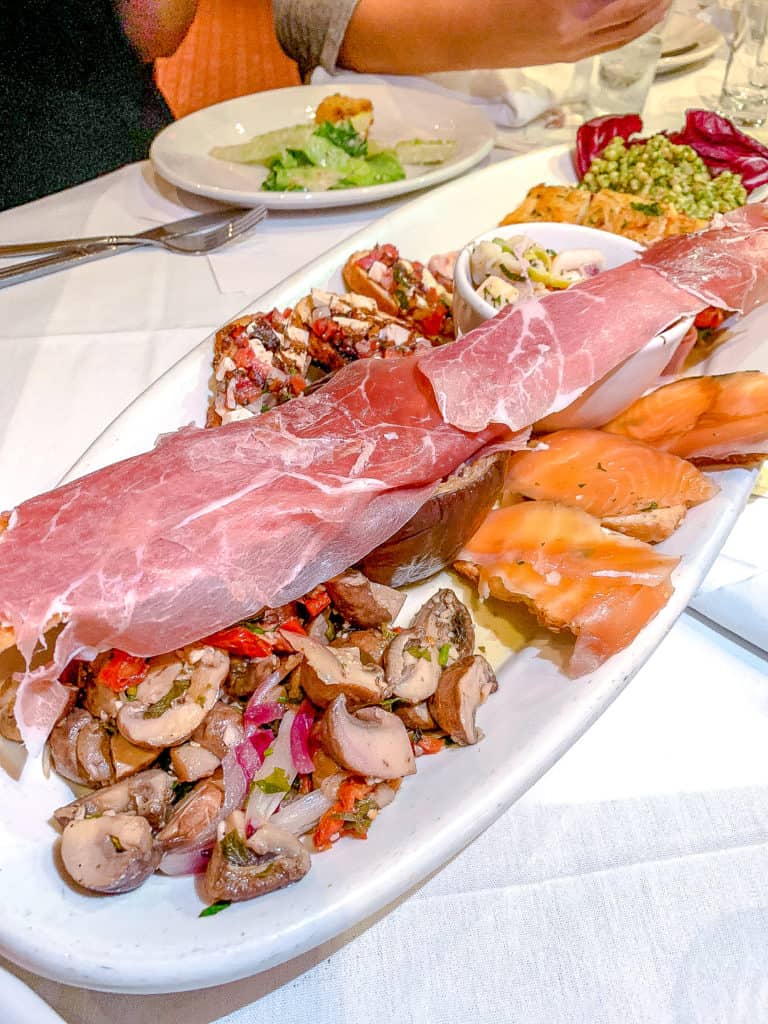 Antipasto is the typical first course in an Italian meal. It means "before the meal" The dishes that make up an antipasto can vary greatly from region to region, but traditionally you'll see cured meats, cheese, olives, mushrooms or artichokes and the like.
Carmine's antipasto platter is beautifully plated and piled high with different dishes. I didn't get to try everything on the plate, but my favorites were the marinated mushrooms, eggplant and the smoked salmon toasts. There's a hot antipasto platter on the menu as well, which I'd love to try next time.
Pastas
Lasagna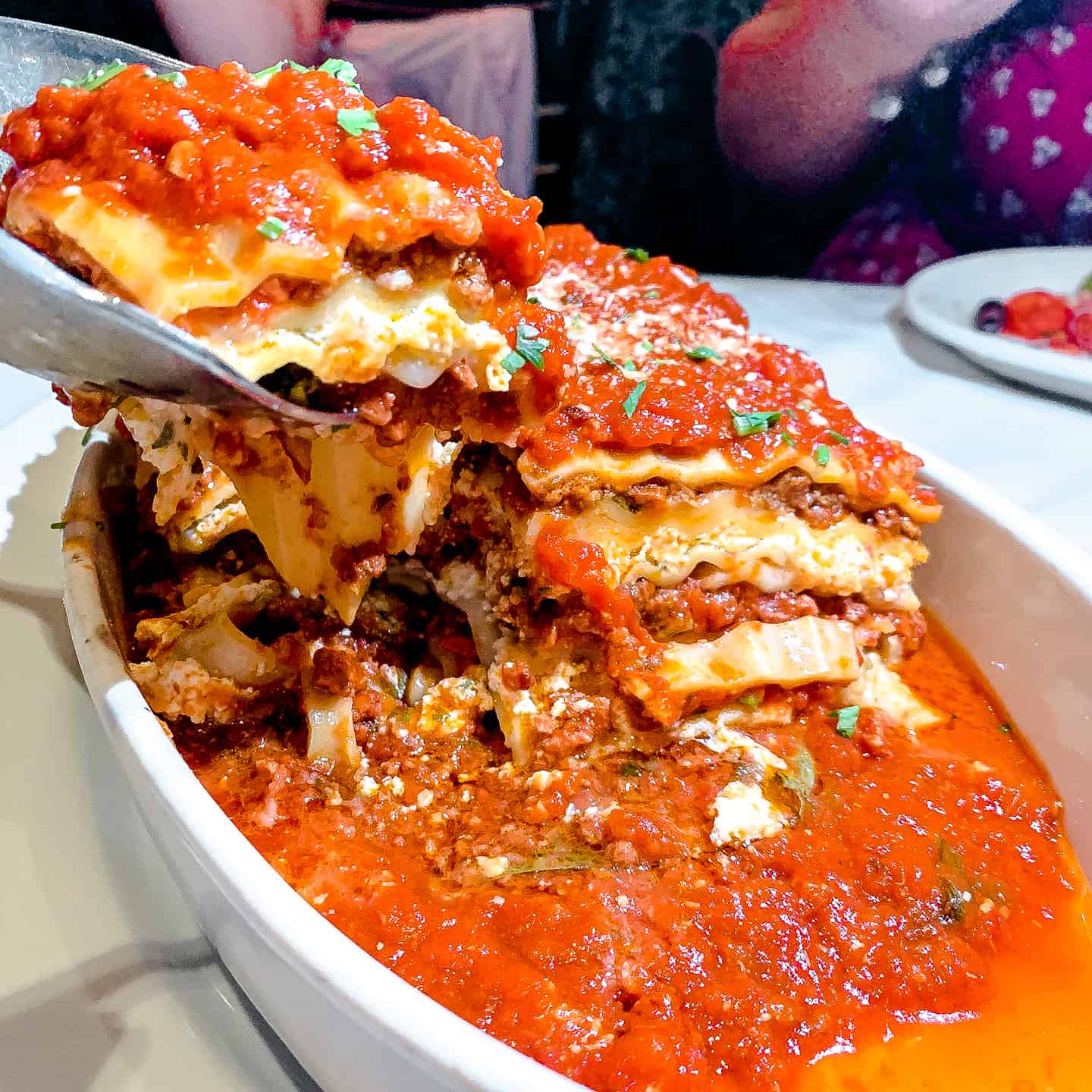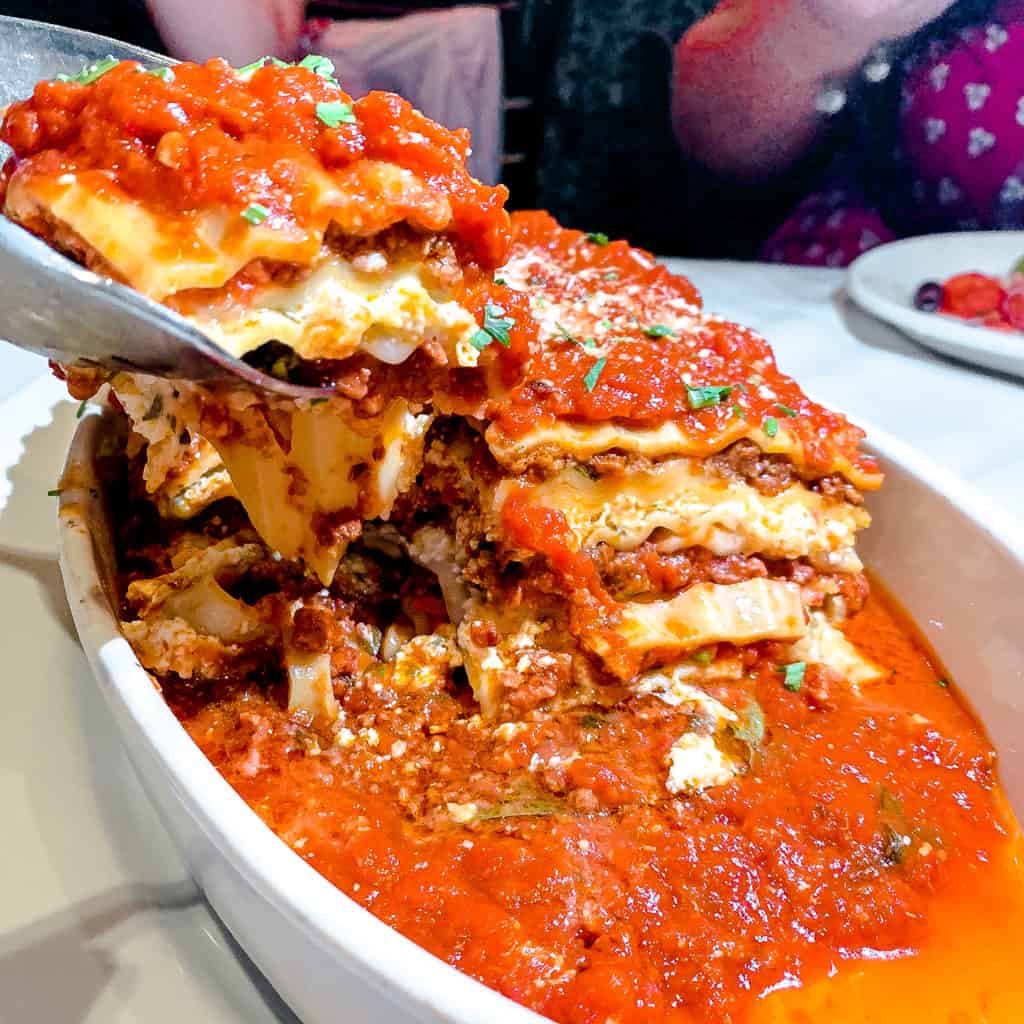 This lasagna is LOADED with ricotta, just the way I like it. The noodles were also pleasantly al dente. There's nothing worse than a mushy lasagna, but Carmine's was very well balanced.
Rigatoni Ragu with Assorted Meats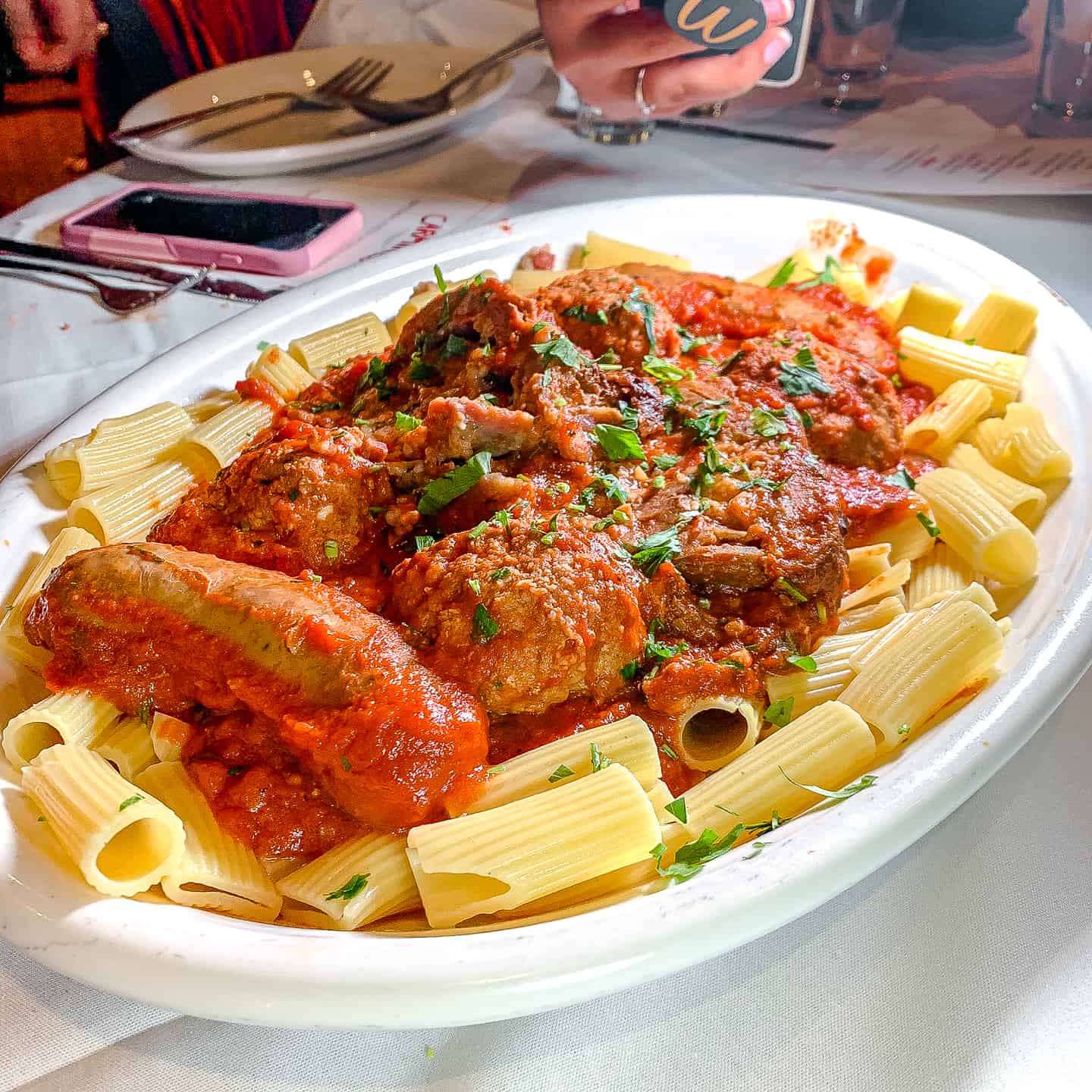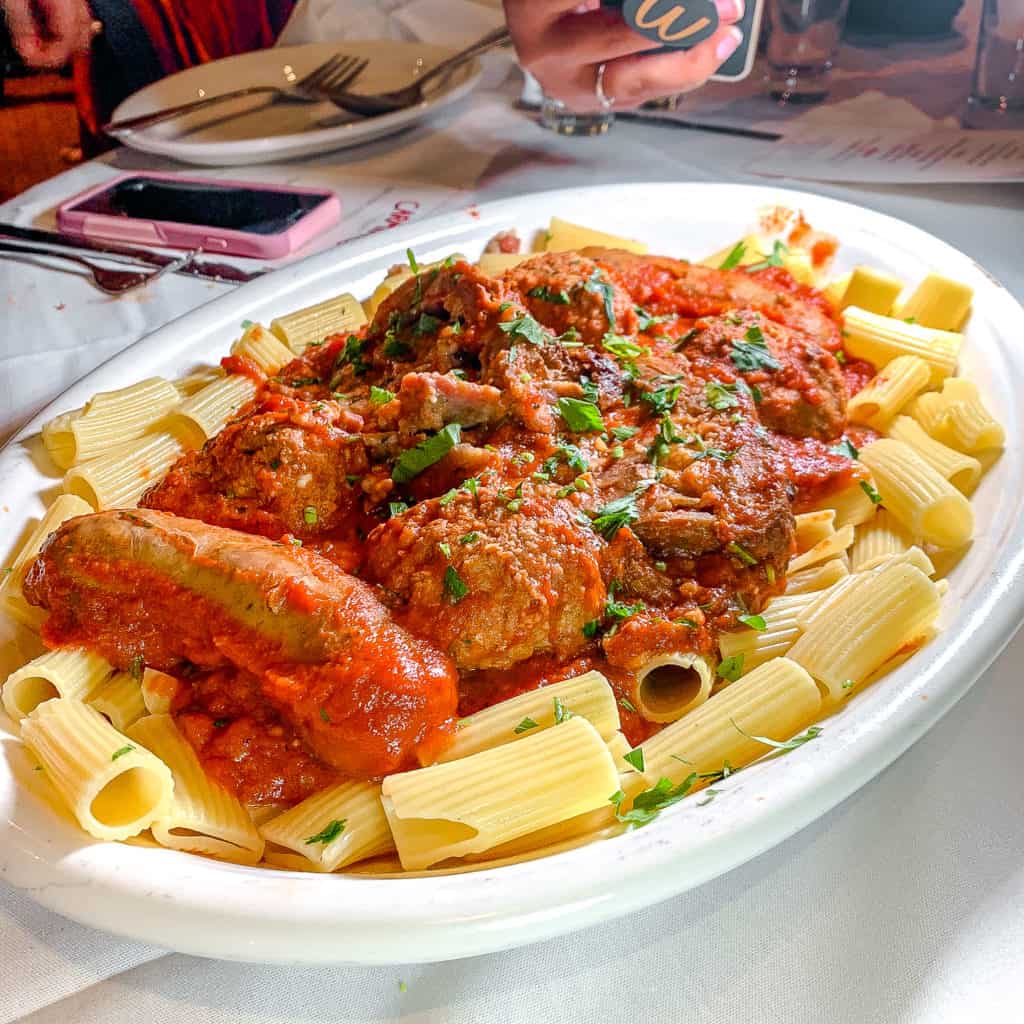 They weren't kidding when they said assorted meats! This dish came with a mountain of different meats on top. There were meatballs, sausages and porcetta. It was positively decadent. I only tried a meatball. It had a great soft texture, and it was full of herby flavor. I like my meatballs on the tender side, and this one didn't disappoint. Carmine's sauces are also made in house, and you could really tell the red sauce had been simmering for a long time. If you ever make red sauce at home, it tastes better the longer you simmer it!
Penne alla Vodka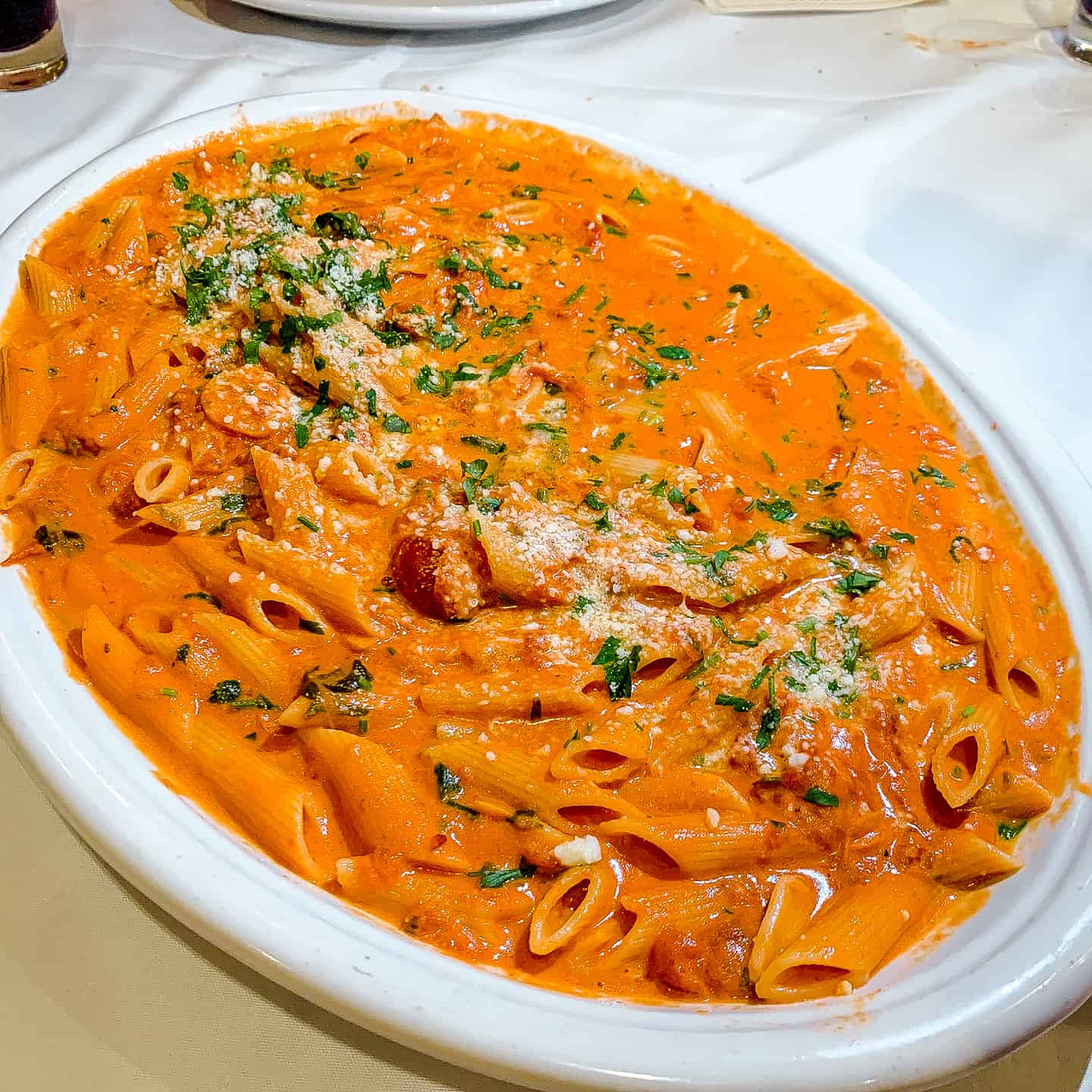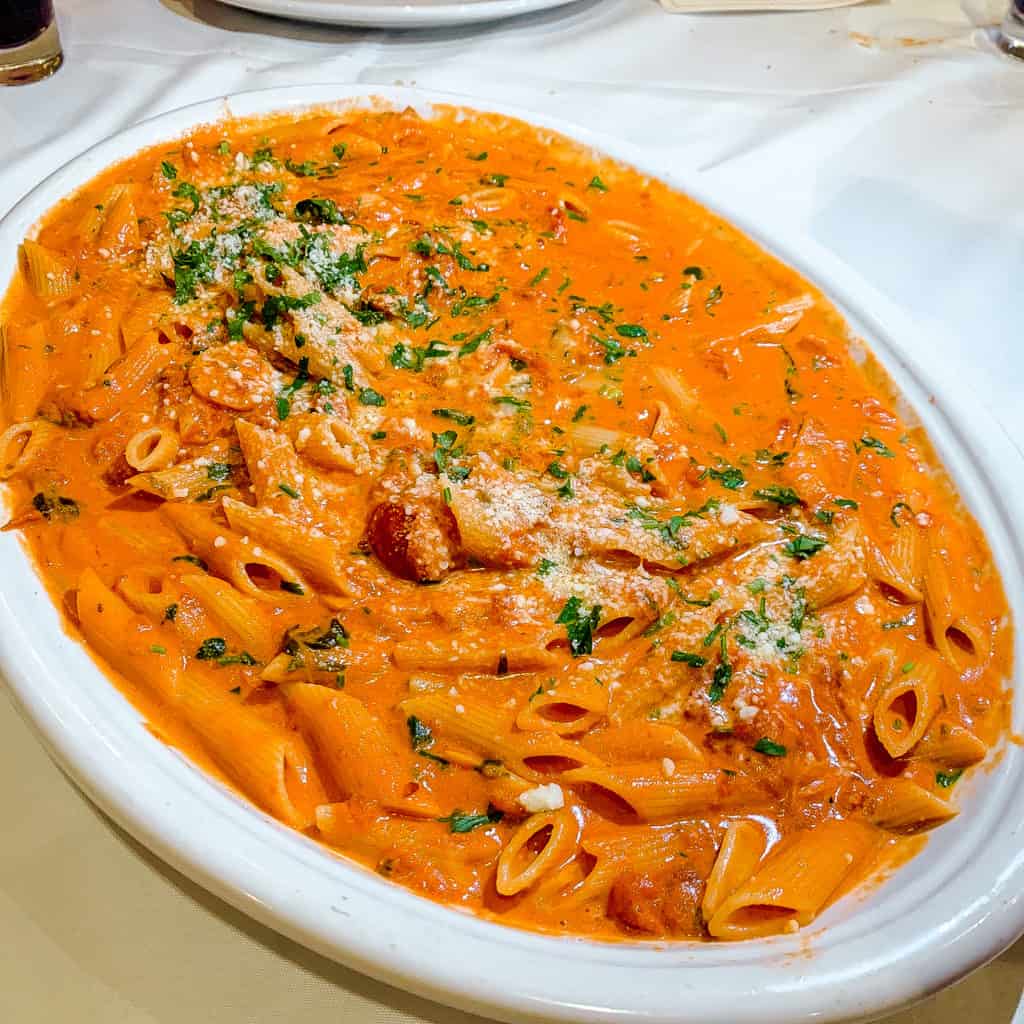 Penne alla Vodka is the most popular dish at the restaurant. I really like that the pasta was swimming in the pasta sauce. Vodka sauce is one of my favorites, so I loved that they didn't skimp. The sauce had a sharper tomato flavor than the regular red sauce, and its really punchy. I really enjoyed it, although I thought the pasta itself was a little on the soft side.
Spaghetti Carbonara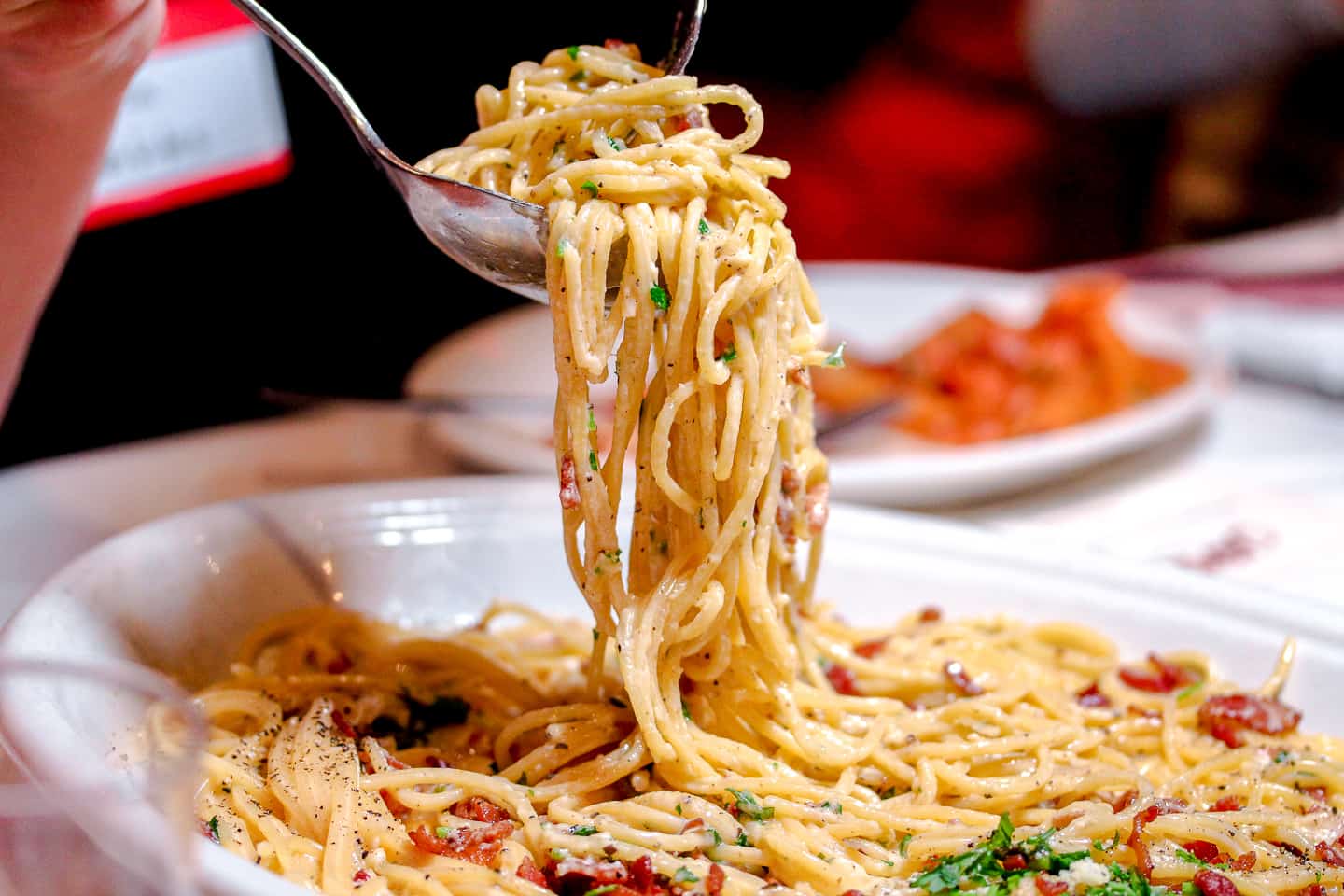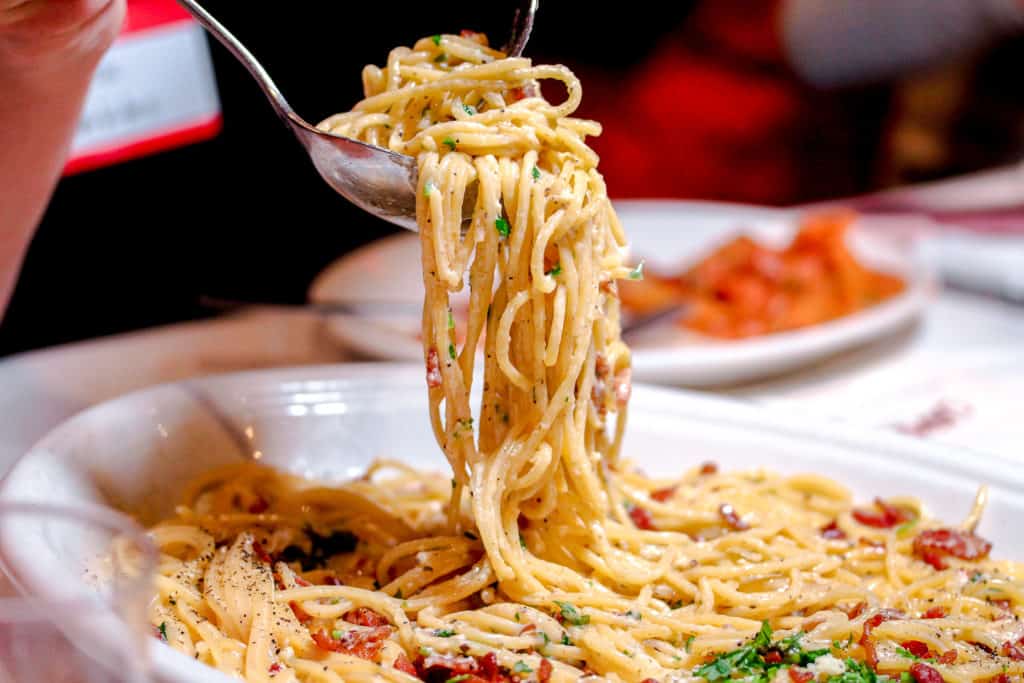 I ascended into a new plane of existence when I ate this dish. Carbonara is one of my favorite pasta dishes, and Carmine's did not disappoint. Out of all the dishes so far, the pasta for this was the most al dente. It was salty, creamy and toothsome. The carbonara got a "happy food dance" from me.
Four Pasta Special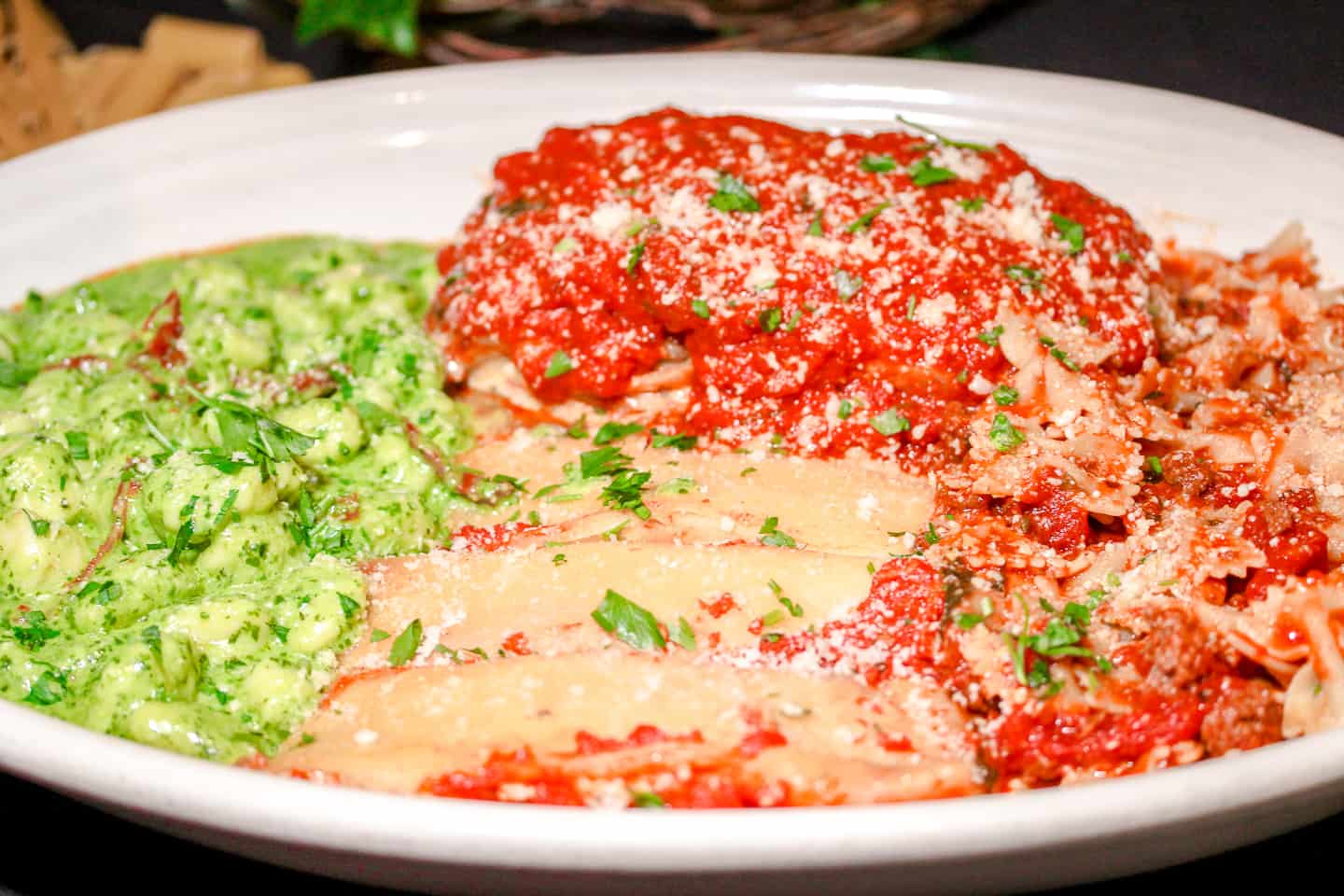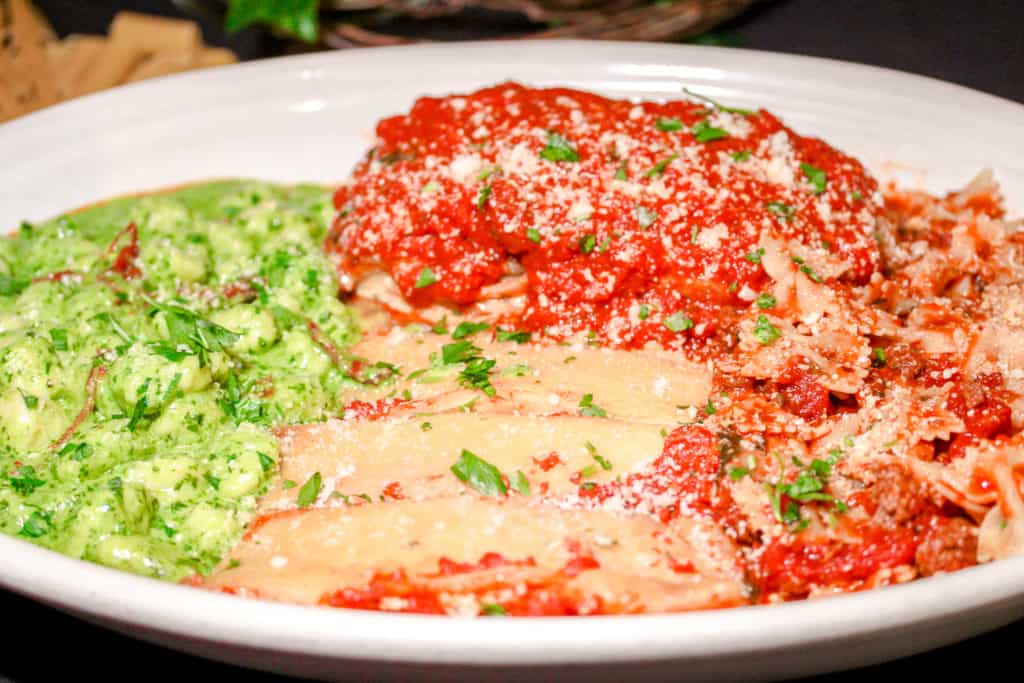 The four pasta special is probably the most impressive looking platter we were served. It's only available on Sundays and it consists of a platter with pesto gnocchi, bow tie bolognese, vegetarian lasagna and manicotti with ricotta. I was really full at this point, so I only tried the gnocchi and bologna, but both were excellent. The pesto was bright green and herbacious. The bolognese was very hearty.
Dessert
Strawberry Shortcake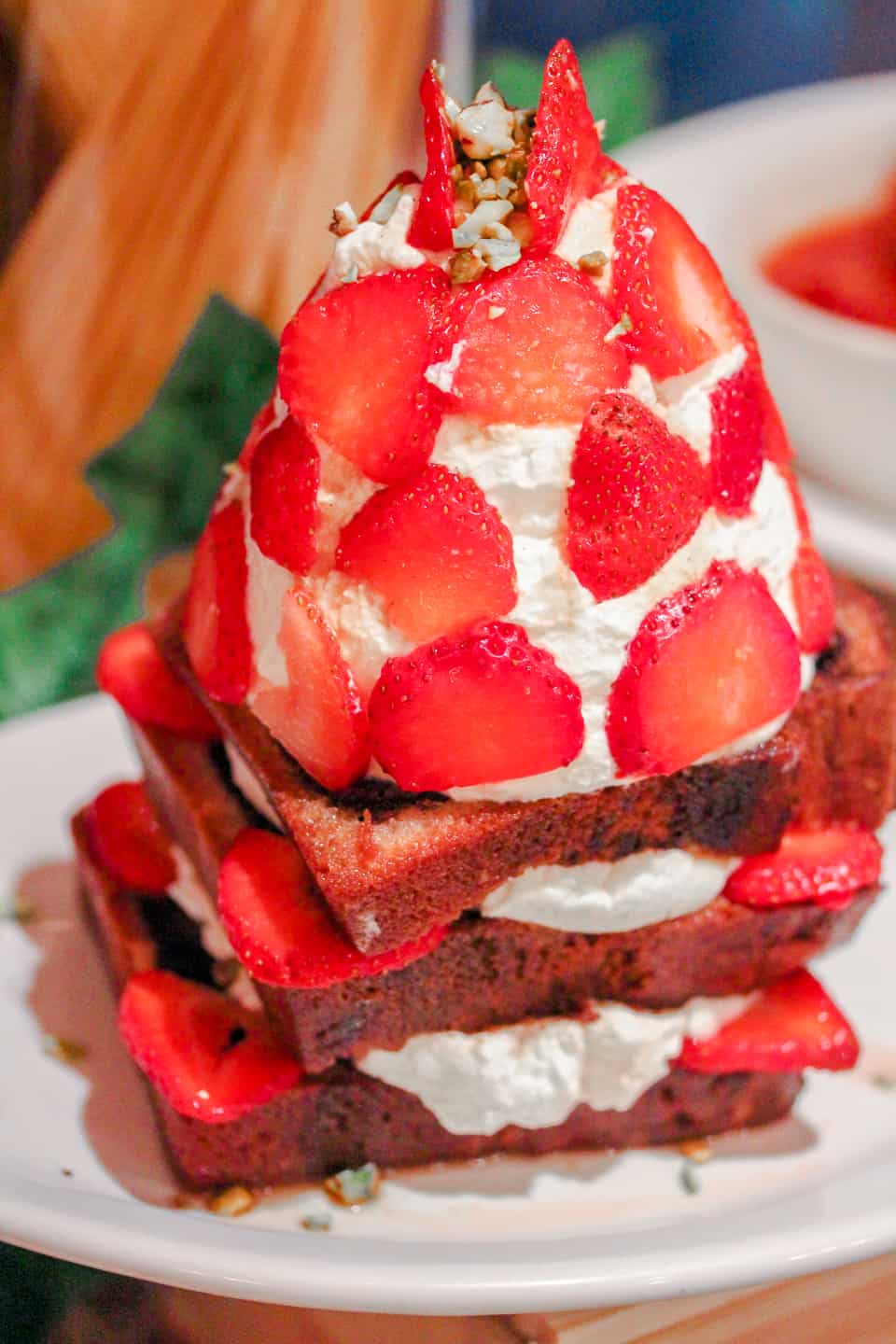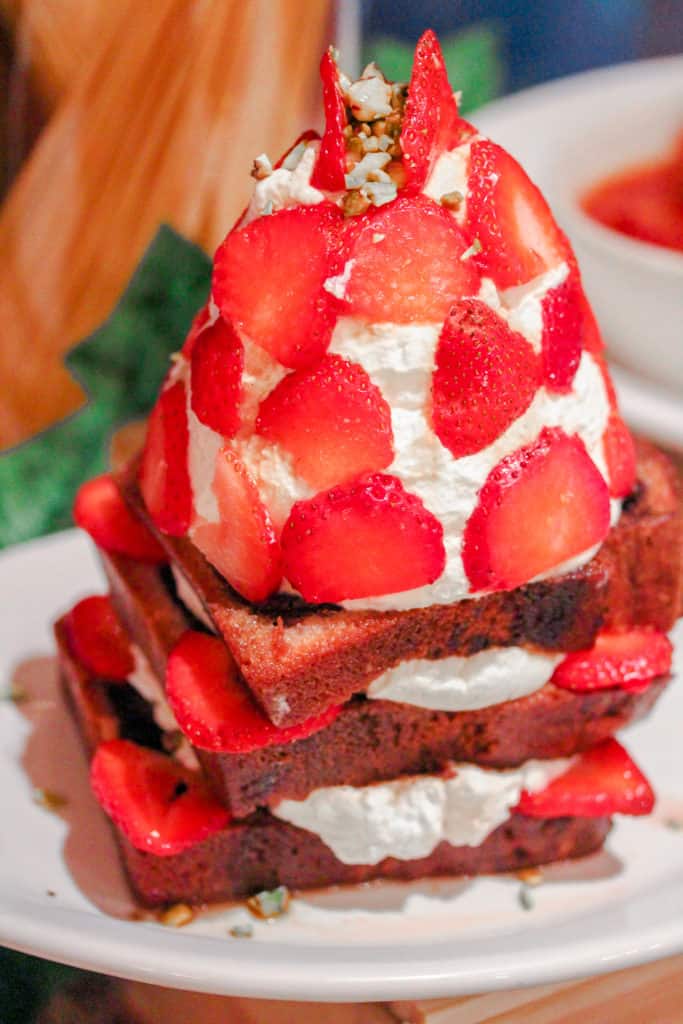 Ok, so maybe this was the most impressive dish we were served that night. The strawberry shortcakes came out piled HIGH with strawberries and whipped cream. It hit the spot after all that pasta.
The whipped cream and fresh strawberries were served with a chocolate and vanilla swirl cake that had a pound cake texture. It was delicious, but technically not a strawberry shortcake. I liked the dessert, but I was looking forward to an actual shortcake all night so the pound cake took me by surprise.
Carmine's: Final Review
I've been to Carmine's twice now and I've had nothing but positive experiences. The food is solid, and there's a TON of it. I love eating family style. I think it brings you closer to the people you're eating with! The ambiance at the restaurant is homey and fun. If you want a filling dinner for a big group that won't break the bank, Carmine's is the place to go.
Price point: $$ ($11-$30). Since each dish serves 6 people, Carmine's is incredibly affordable!
Dress code: Casual
Food: ????/5 I was really hoping for shortcake at the end of the night, and there were a few pasta dishes I would have liked more al dente, but overall the food was delicious!
Service: ❤️❤️❤️❤️ ❤️ /5 I was there for an event rather than on my own, but the food came out quickly and the staff gave us tons of fun facts about the restaurant, which I loved.
Noise level: ???/5 It's a big restaurant, so when it gets crowded it can obviously get a little loud, but no more than average.
Carmine's is located at 425 7th Street NW at, E St NW, Washington, DC 20004. There are also locations in New York City, Atlantic City and Las Vegas.
Win a $100 gift card to Carmine's!
In honor of National Pasta Day, Carmine's is giving away a $100 gift card that can be used at any of their locations! To enter, simply comment on the Instagram post I've linked above tagging me (@bun.bobae) and two other friends. Make sure you're also following me and Carmine's on Instagram.

Looking for other restaurant recommendations? Then check out my D.C food map!
---
Want more recipes and reviews in your inbox? Sign up below!