When I saw that a classic hip-hop themed restaurant serving fried chicken and oysters named Roy Boys had opened, I had a Liz Lemon moment.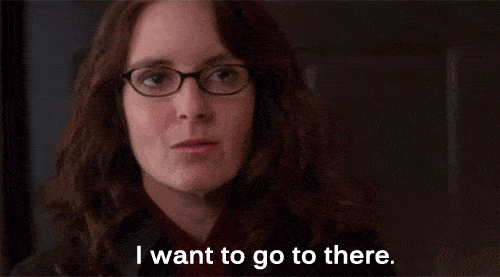 Despite being an quite an adventurous eater, I've never tried oysters until late last year. Since then I've been hooked. Oysters, hip-hop and fried chicken are basically the bae's top three favorite things, so the two of us decided to Roy Boys as soon as it opened.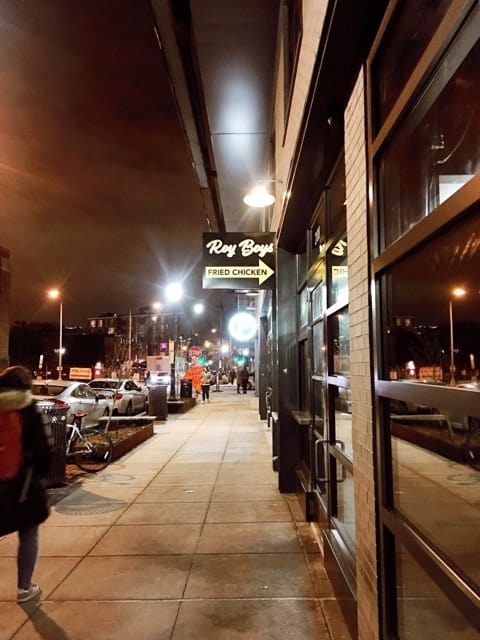 Roy Boys is located close to the Shaw-Howard University metro station on the Green line, just blocks away from 9:30 club. Owners
Scott Parker and Marlon Marshall plan on opening a late night walk-up window serving a pared down version of their menu. It's a great idea, as the space isn't very large and it was packed when I got there.
Classic hip-hop is on the playlist all night, and the dark restaurant is decorated with neon lights and paintings of rappers like Notorious B.I.G and Tupac Shakur.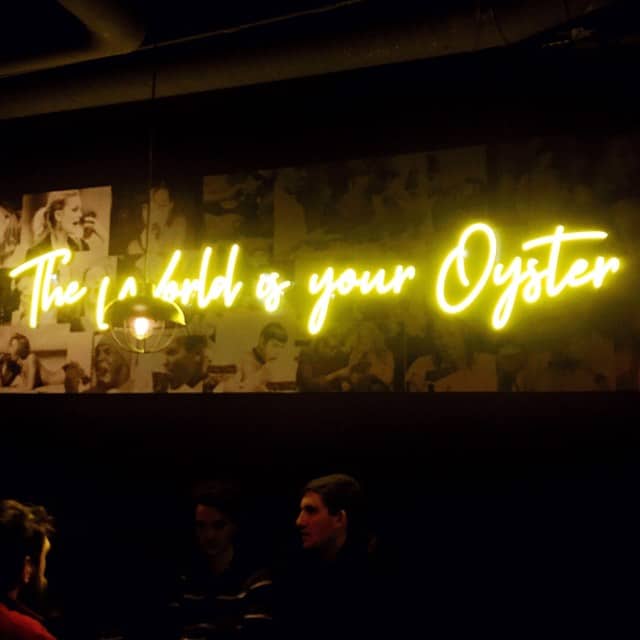 The food
The bae and I decided to order a lot of different dishes and share everything, since we rarely go to the same restaurant twice.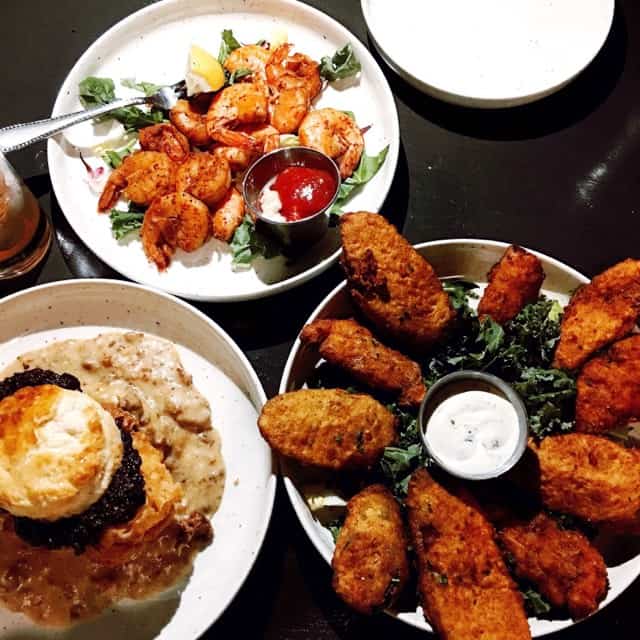 We started with some fried pickles and green tomatoes, peel and eat shrimp and the CCB off of the "To Share" menu.
The peel and eat shrimp were tender and had a bit of a kick to them. My midwestern heart loved the ranch that came with the pickles, but I couldn't quite figure out whether or not I was eating a pickle or a green tomato. They both tasted the same!
The "CBB"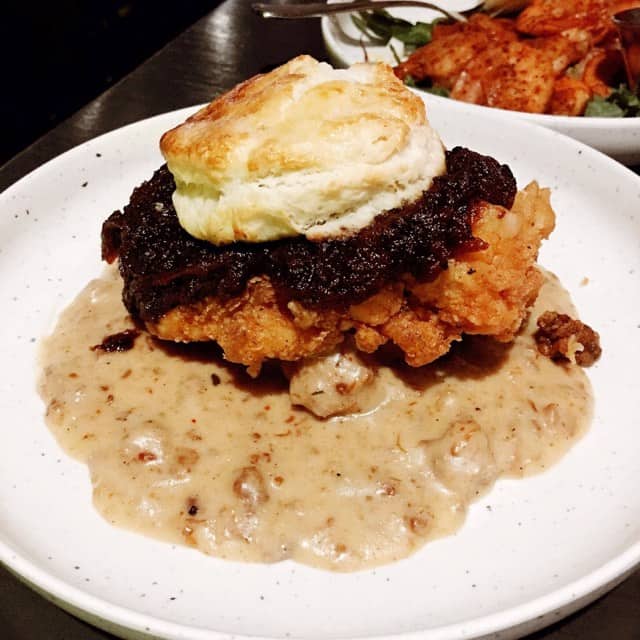 My favorite dish off the share menu by far was the CCB: A cheddar biscuit with fried chicken, bacon apple jam and sausage gravy. I'm not sure why it's on the share menu instead of the sandwich section of the menu, but it was delicious. The chicken was moist, and the sweet bacon jam paired with the richness of the sausage gravy well.
Barbequed Oysters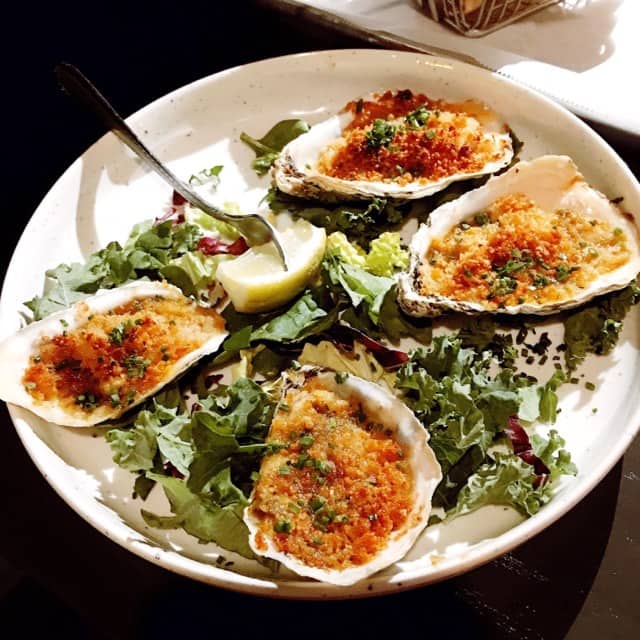 Instead of fresh oysters, we opted for the barbequed oysters with old bay garlic butter, panko bread crumbs and lemon. I LOVED these. The panko bread crumbs were crispy and garlicky and I wanted to order two more plates after I tried them. The bae liked them as well, but felt the bread crumbs, as delicious as they were, overpowered the oyster underneath. We tried grilled oysters a few weeks ago at St. Anselm, and he said he still liked those more.
"Drop It Like It's Hot" chicken sandwich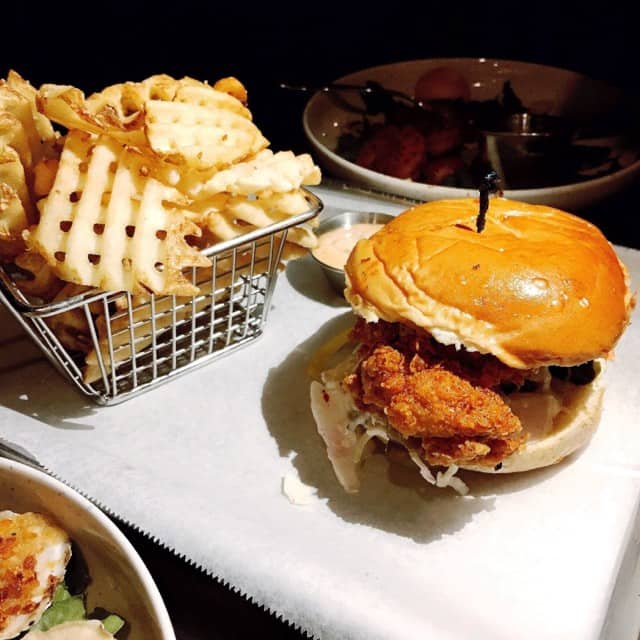 Of course, we couldn't go to a fried chicken restaurant without trying one of their signature fried chicken sandwiches. I recently watched the fried chicken episode of David Chang's "Ugly Delicious," and I've been obsessed with Nashville ever since. Naturally, we decided to try the Drop It Like It's Hot chicken sandwich, which is Roy Boys' "Nashville basted" with slaw, bread and butter pickles and herb ranch.
The sandwich was very good, and the chicken was crispy and moist, just as it was in the CCB, but it wasn't spicy at all. I was really looking forward to the Nashville hot chicken kick, but it honestly tasted more like a regular fried chicken sandwich. It was delicious, but not what I was expecting. Do you have any Nashville hot chicken recs in D.C? I need my fix while I save money for a Nashville trip!
Roy Boys: Final Review
Overall, I would definitely recommend Roy Boys. The food was solid, and the bae enjoyed the drinks that he ordered (he had an oyster shooter and a Bloody Mary.)
Price point: $$ ($11-$30)
Dress code: Casual
Noise level: ????????????/5, you might need to raise your voice a bit to be heard
Food: ????????????????/5, delicious, save for a few drawbacks with seasoning
Service: ❤️❤️❤️❤️❤️/5 Perfect service, food came out quickly and everyone was very kind
Roy Boys is located at 2108 8th St NW
Looking for other restaurant recommendations? Then check out my D.C food map!
---
Want more recipes and reviews in your inbox? Sign up below!