El Farol was at the top of my list of places to try during my trip to Santa Fe. It's been open since 1835, making it the oldest restaurant in the city! The bae and I went for dinner on our first night in the city. We should have gone for New Mexican food, but I was feeling very excited for traditional Spanish tapas.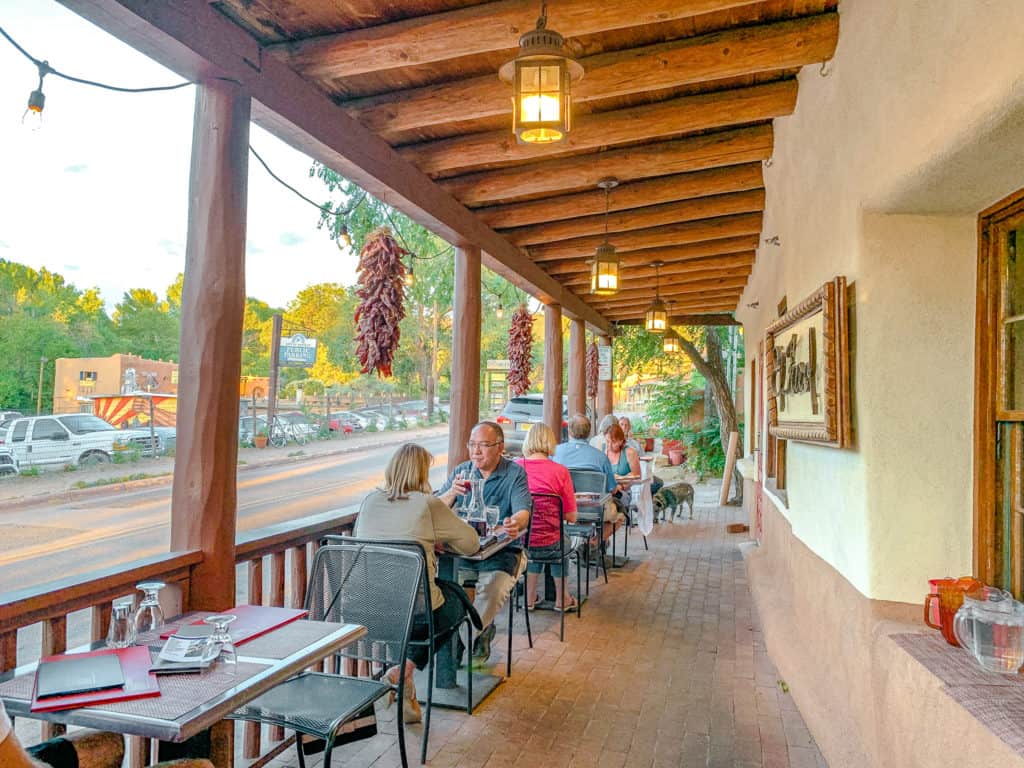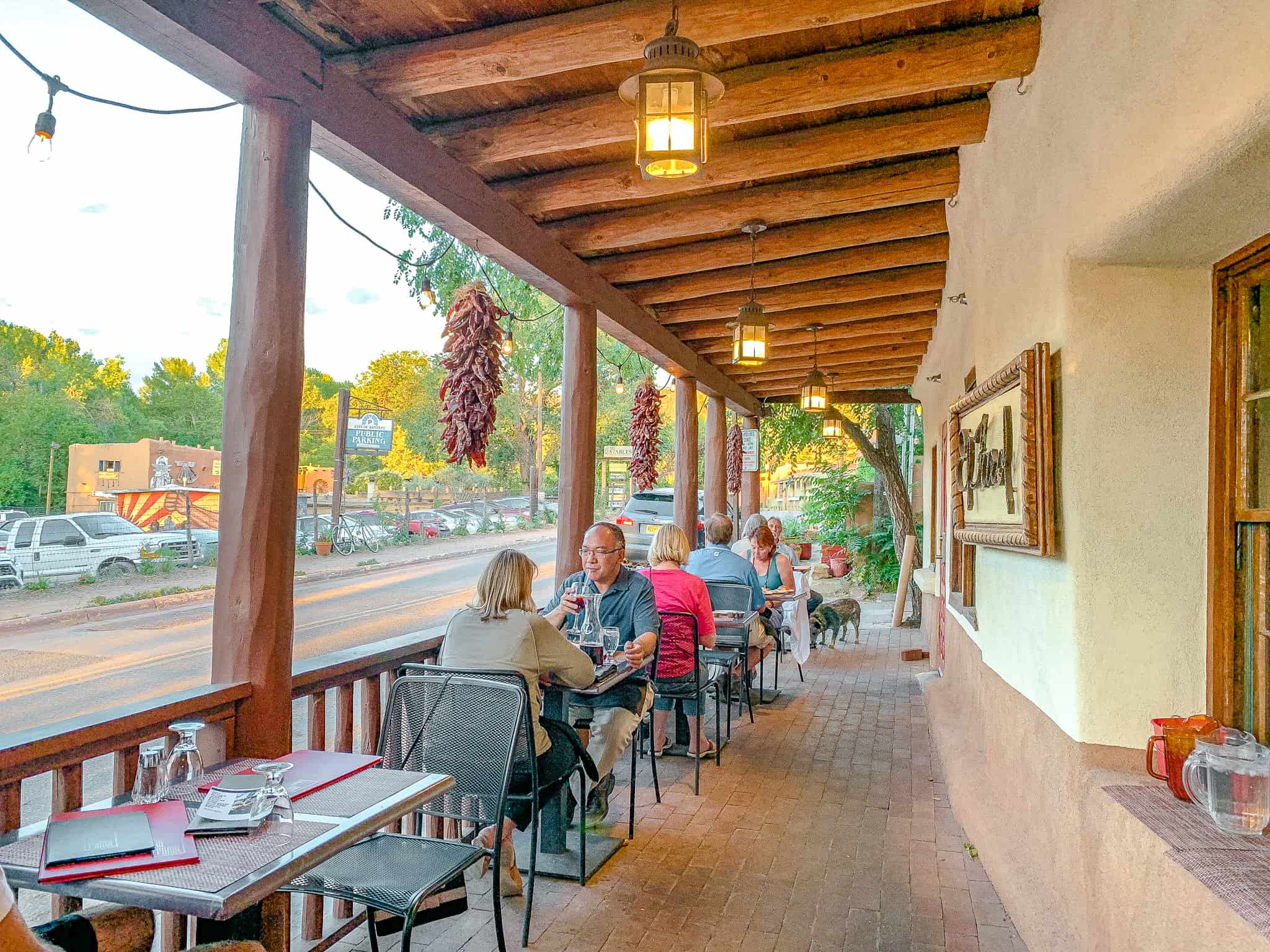 It was a beautiful night out, so we chose to sit outside. The restaurant is located on a nice quiet road, and the ristras hanging along the ceiling were a nice touch. Santa Fe is so different from DC, and I couldn't get over the scenery!
Live music was playing inside that night. I'm glad we chose to sit outside, because it was quite loud with the band.
The food
The bae and I tried a variety of hot and cold tapas. We usually order a LOT of food, and requested that it be brought out as it was made, so that we wouldn't be overwhelmed. The waiter ended up bringing everything out at once anyway. It wasn't a big deal, but some dishes did get cold while we were eating, and it would have been easier to savor each dish if the dishes were served in a more intentional manner.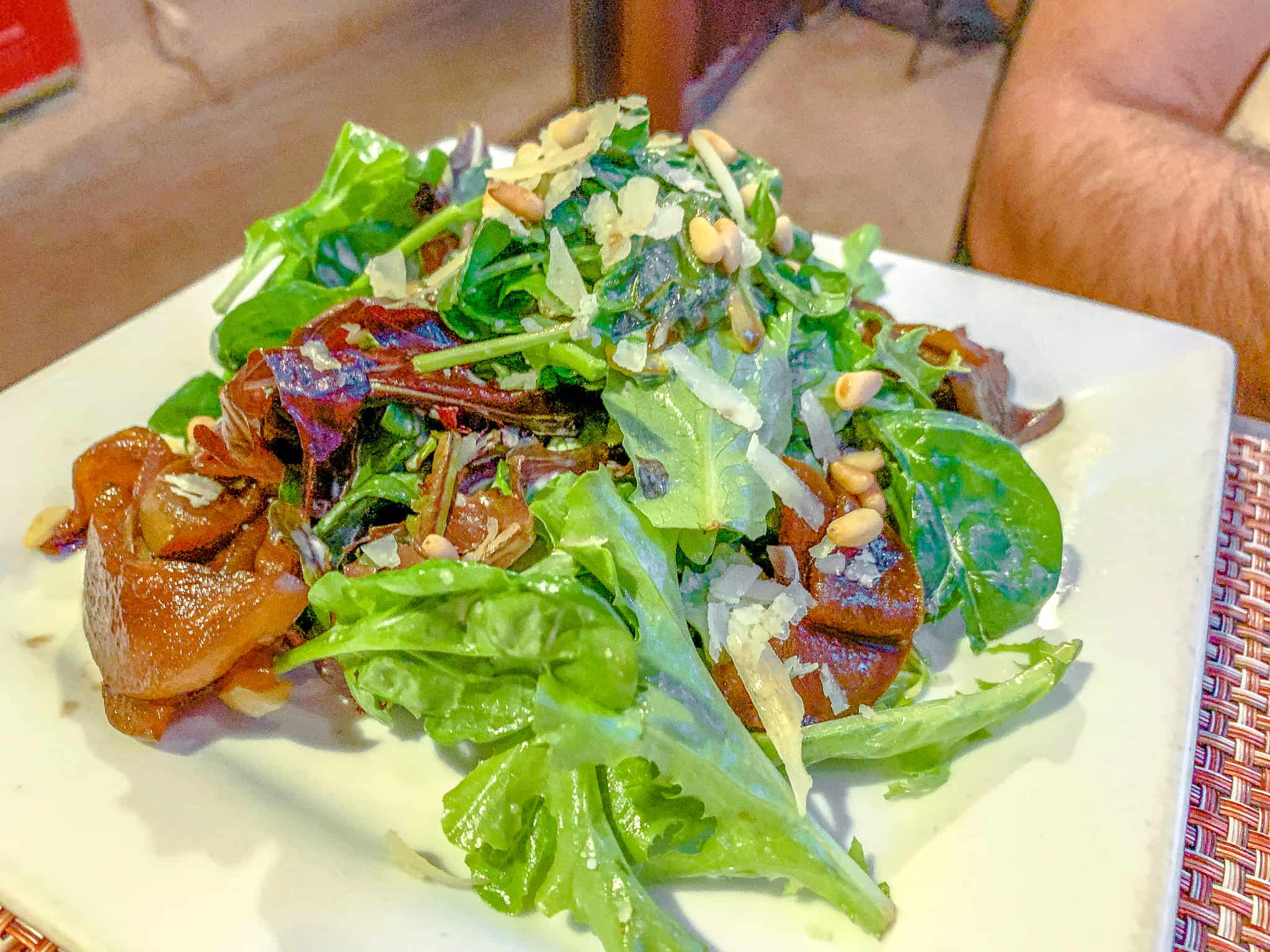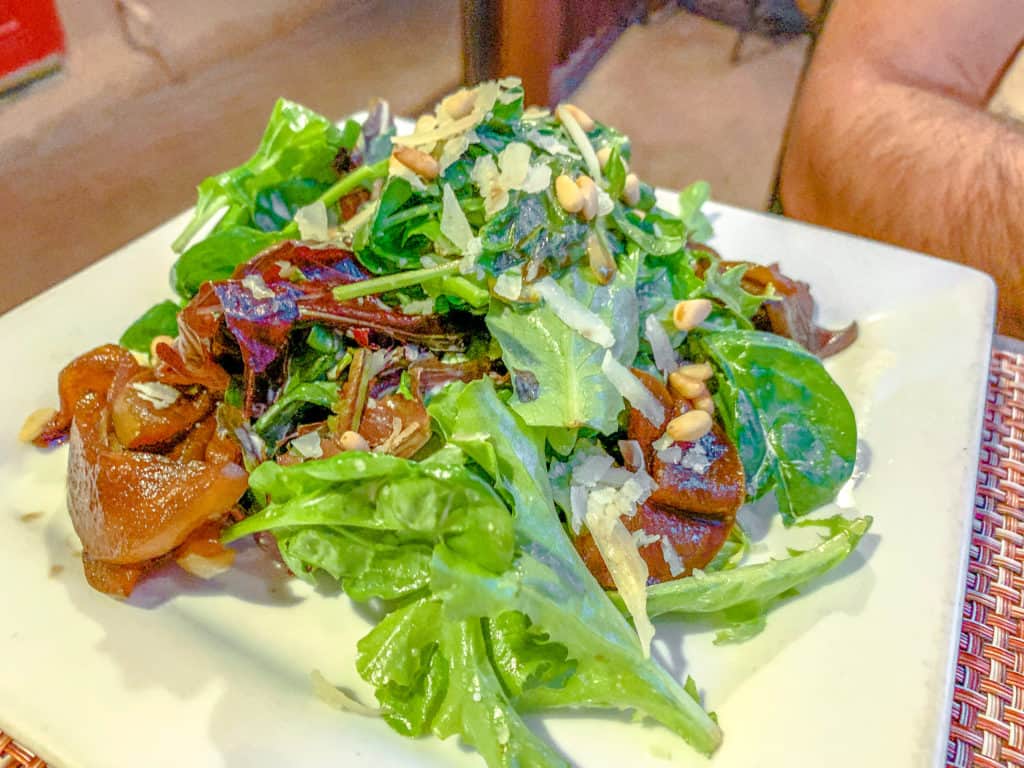 Ensalada El Farol
The house salad had roasted pears, manchego, field greens and a pinon sherry vinaigrette. The roasted pears were tangy and sweet, almost as if they were poached in balsamic. It's definitely one of my new favorite salad toppings.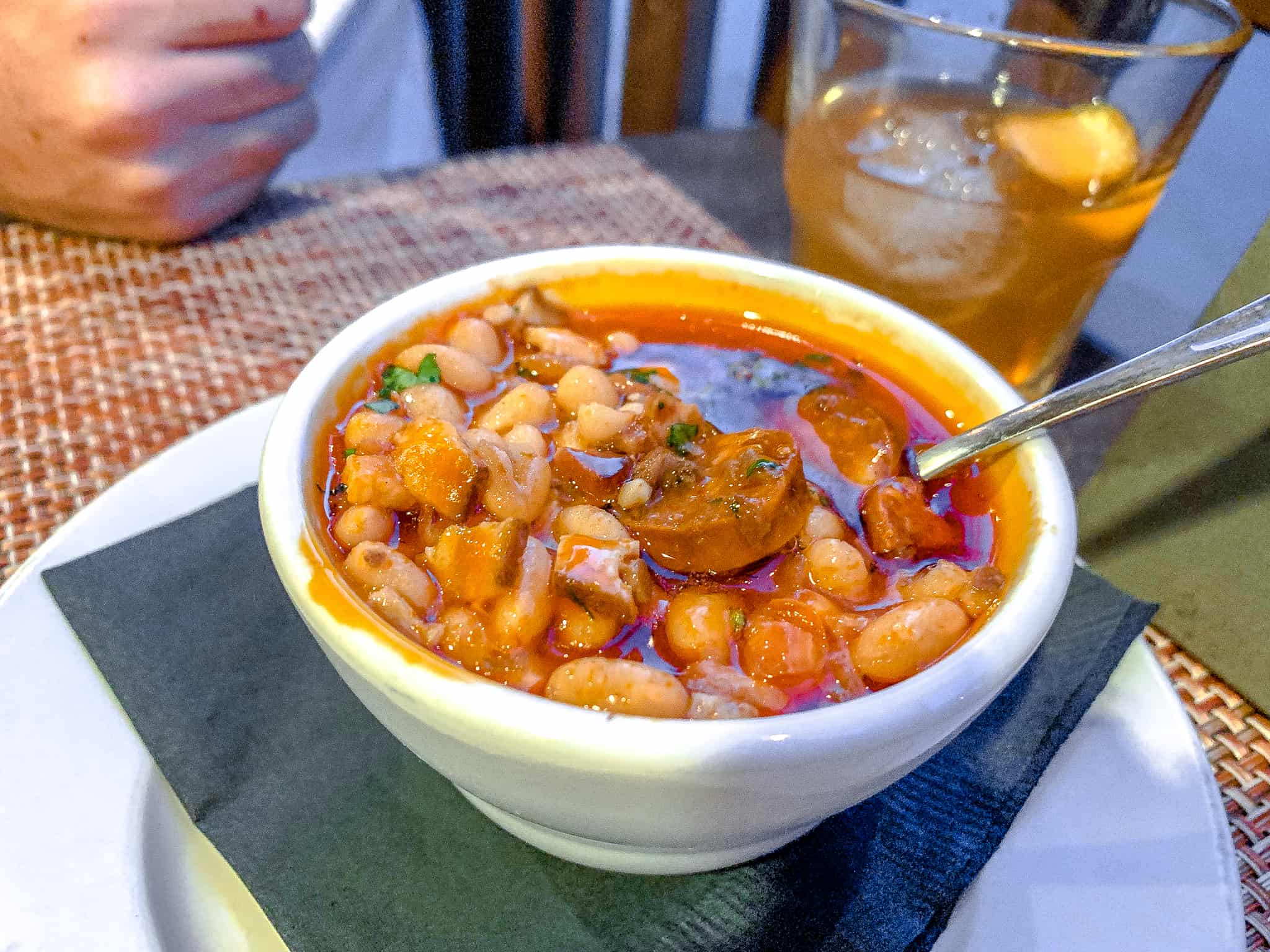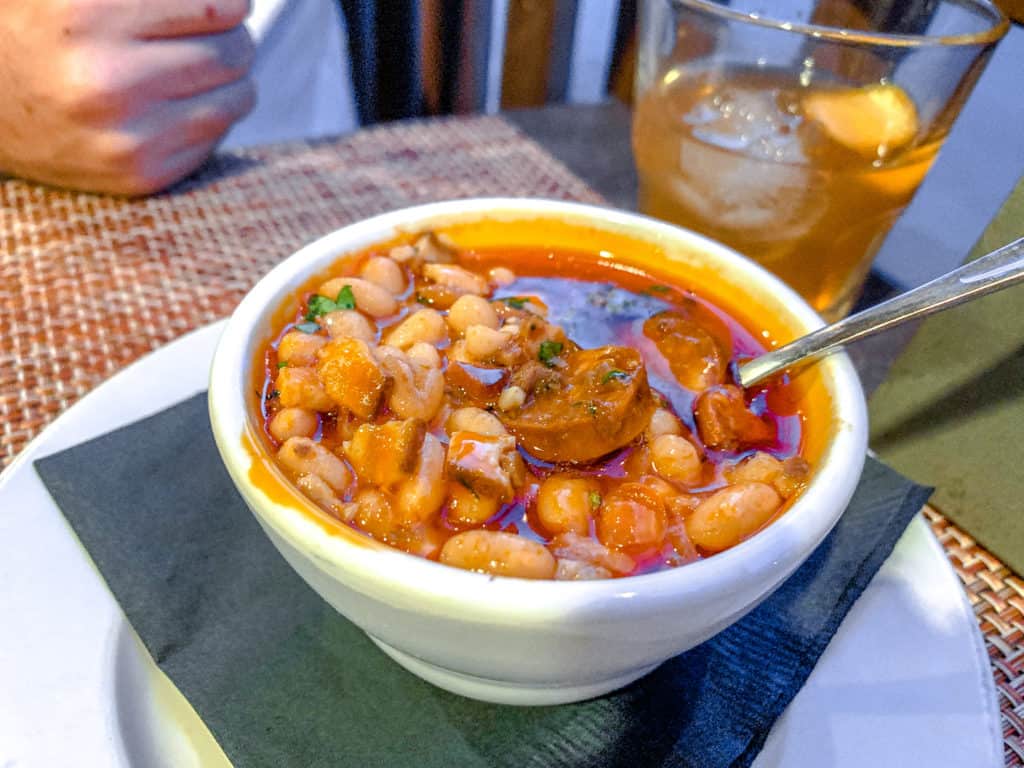 Fabada Asturiana - Bean and Sausage Stew
This soup was classic comfort food. The beans weren't too mushy, and it was rich and savory. I thought it lacked salt.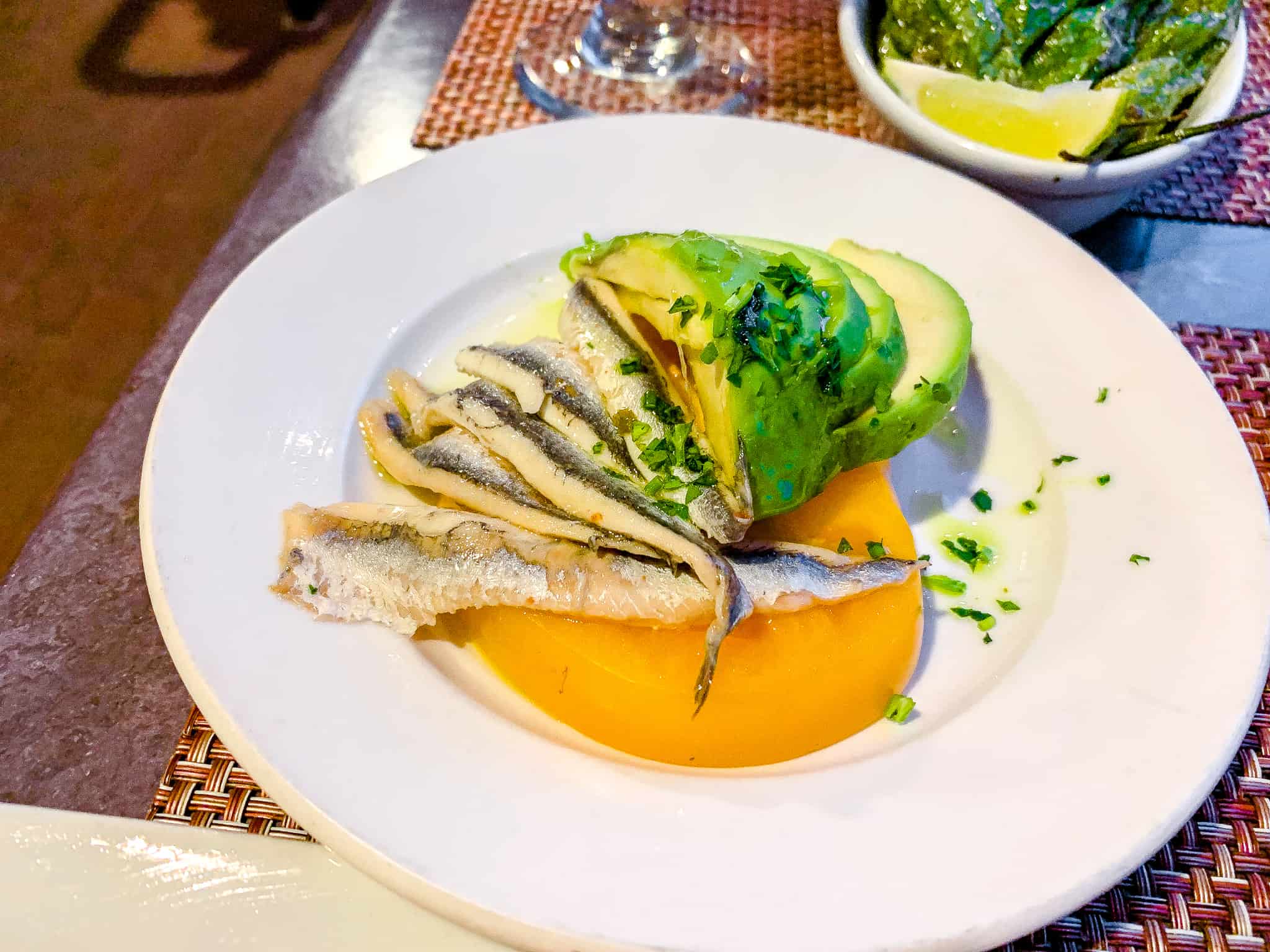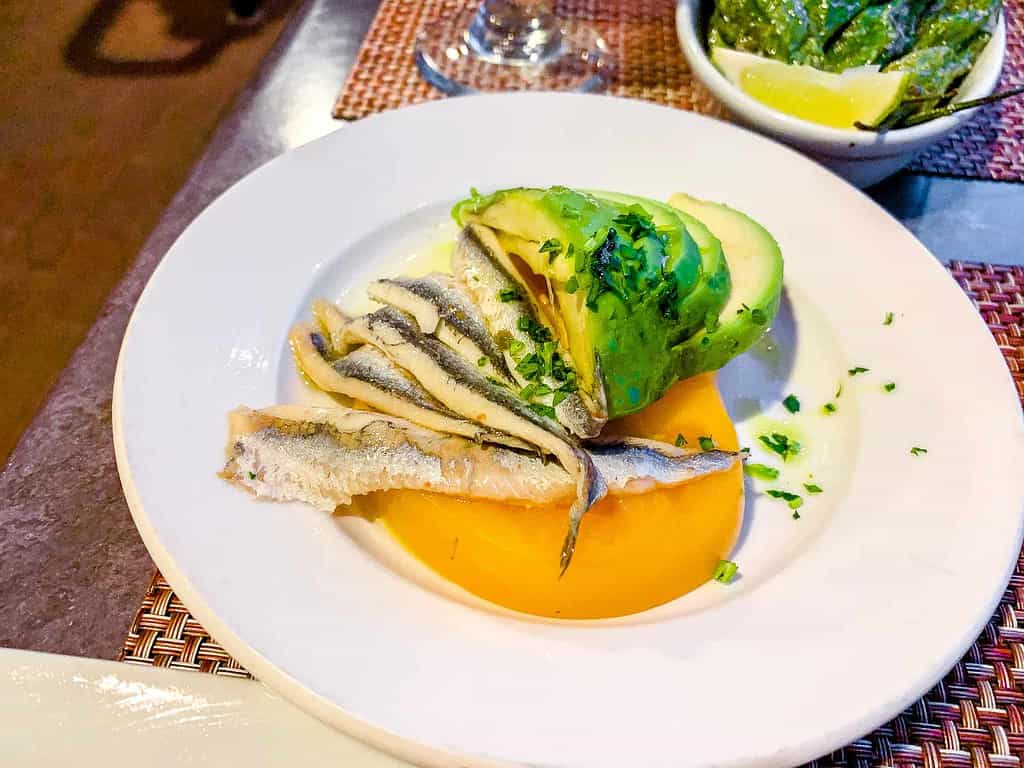 Boquerones - Marinated anchovies
I really liked this dish! The anchovies were salty, the tomato was tangy and the avocado was rich and creamy. Everything played well off of each other. Anchovies are one of my favorite fishes. If it's on the menu, I'll order it.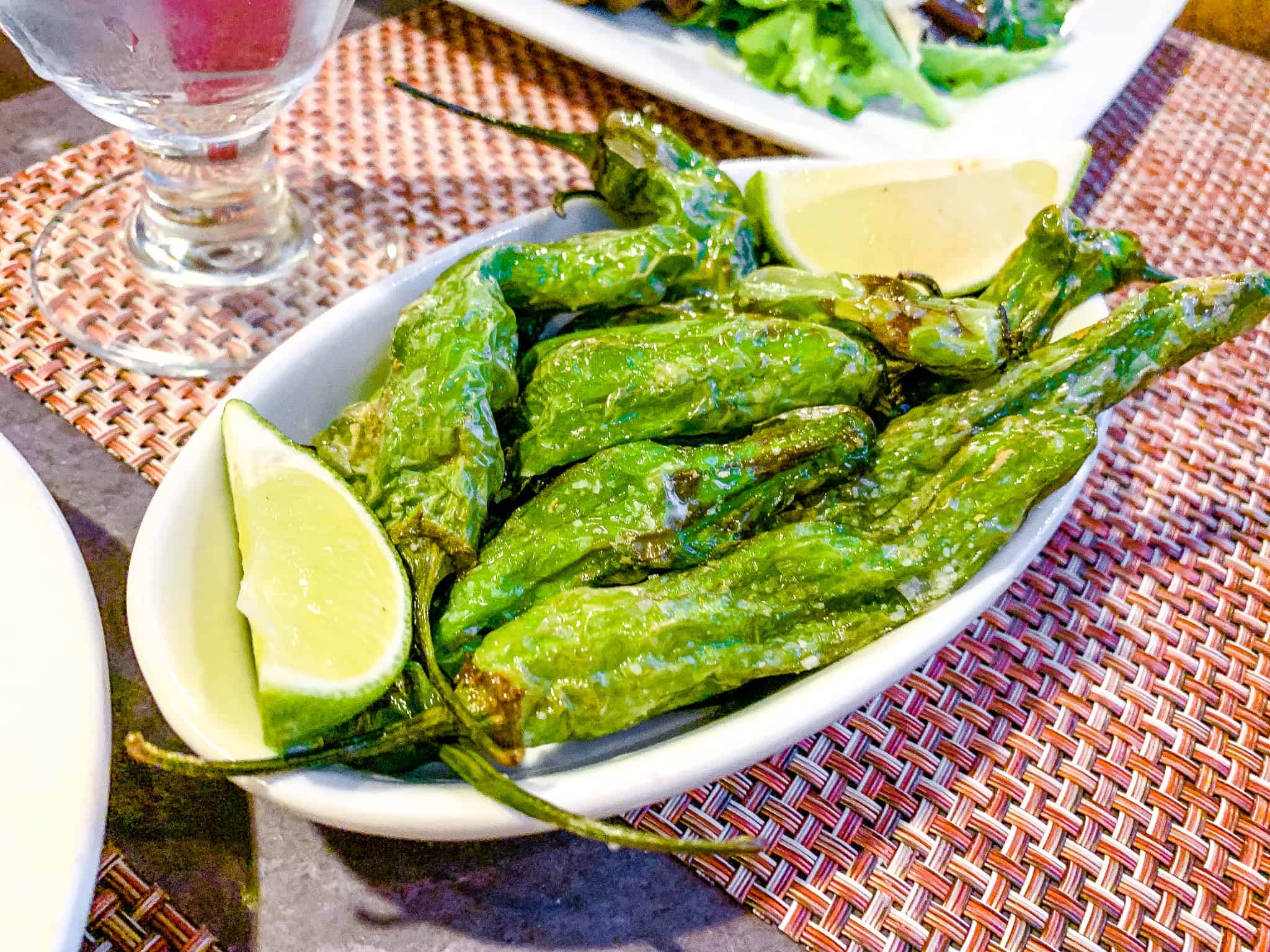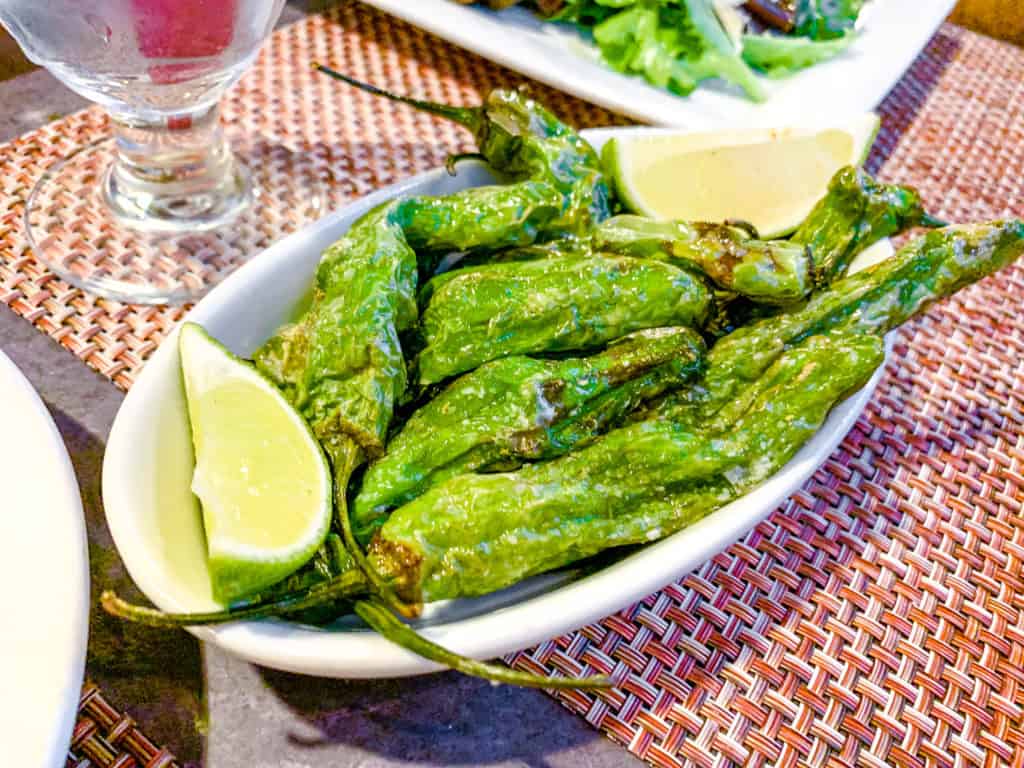 Roasted shishito peppers
It's hard to go wrong with roasted peppers! These were addicting and I couldn't stop popping them in my mouth. A splash of lime added a pop of freshness to the dish.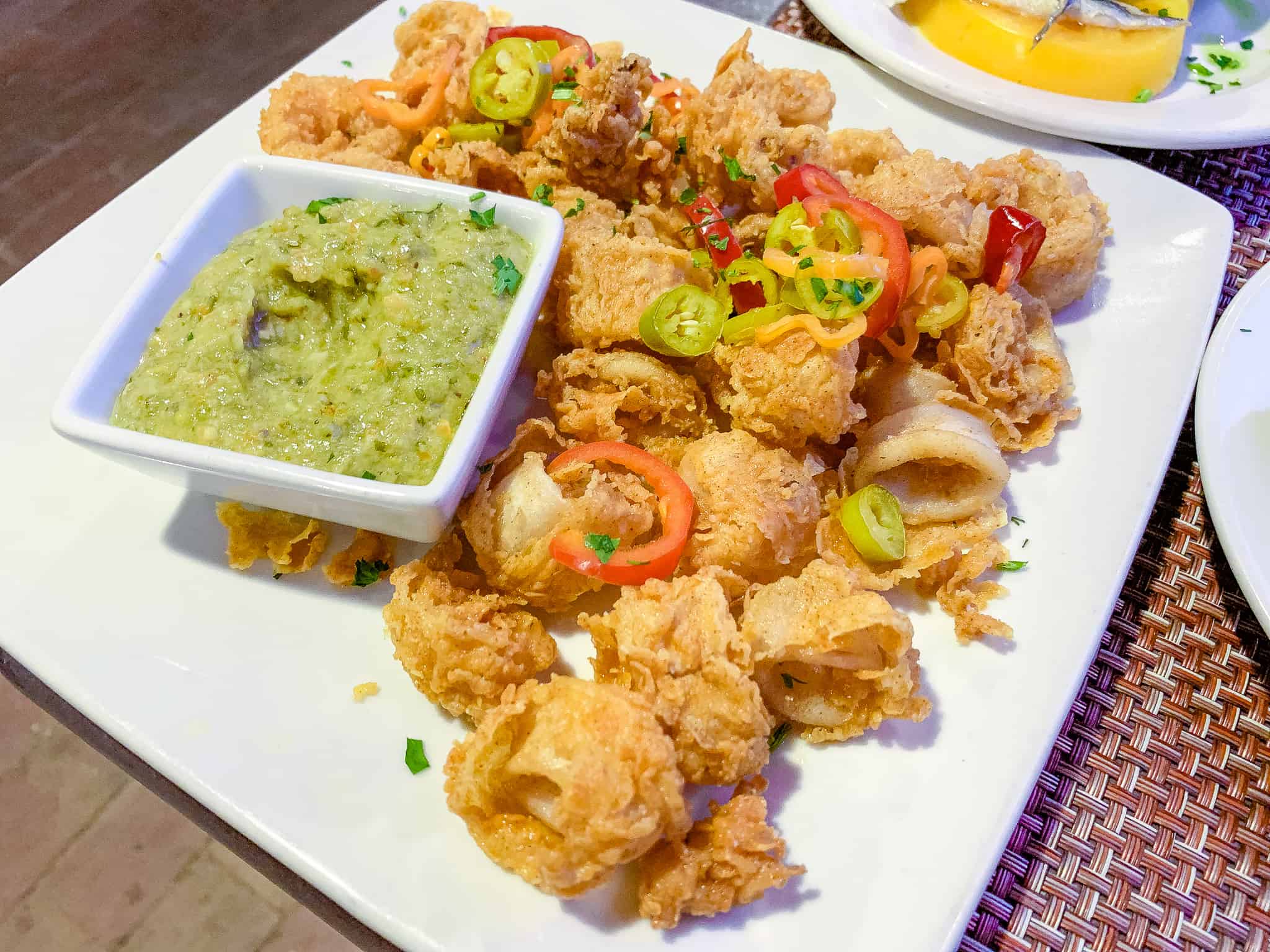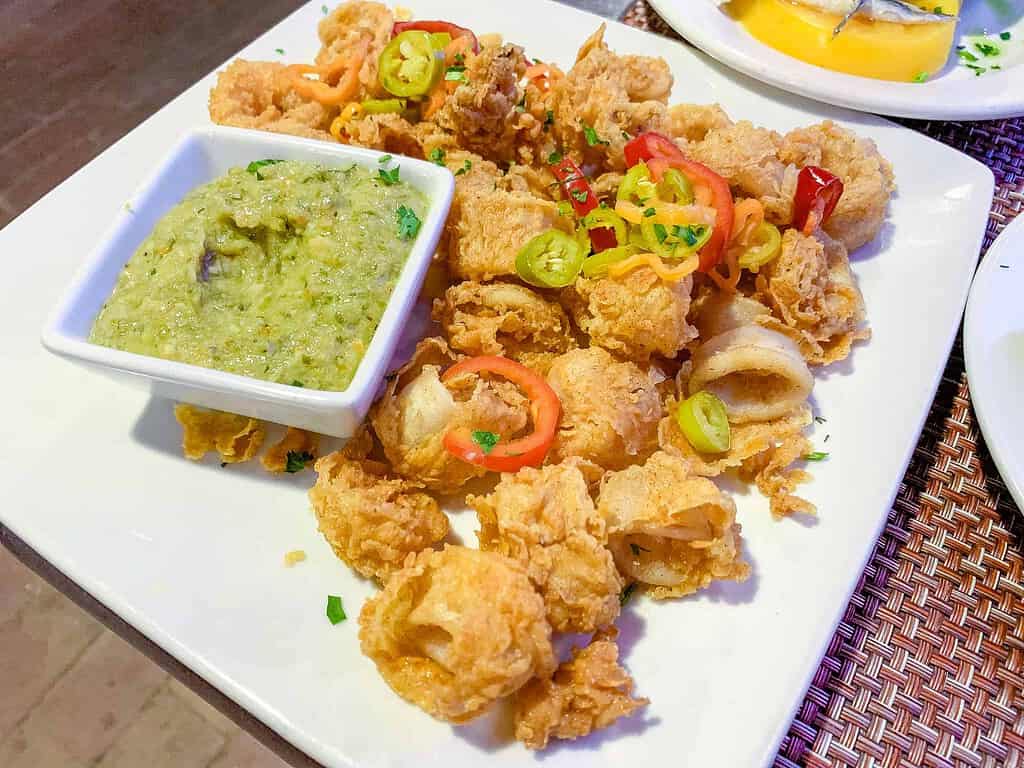 Calamari Frito
I liked how savory and crunchy the breading was for El Farol's calamari, but I felt like the breading was a little thick. Calamari is one of those dishes that the bae will order any time he sees it, so I've eaten a lot of it since we met. While I liked the kick from the peppers, I would have liked a thinner batter, like I had recently at Via Carota. The Romesco Verde was slightly sweet from the almonds and went well with the heat of the peppers.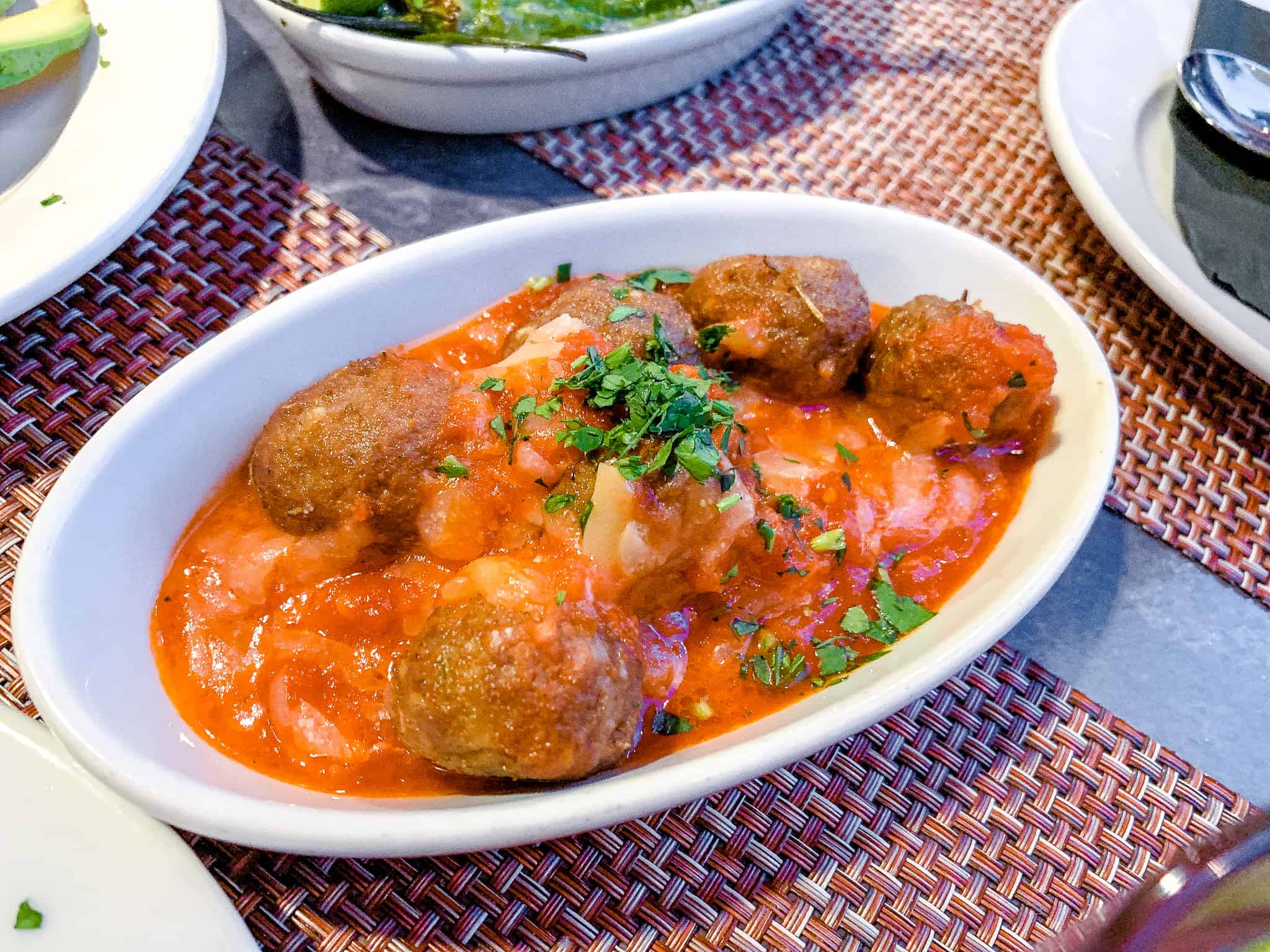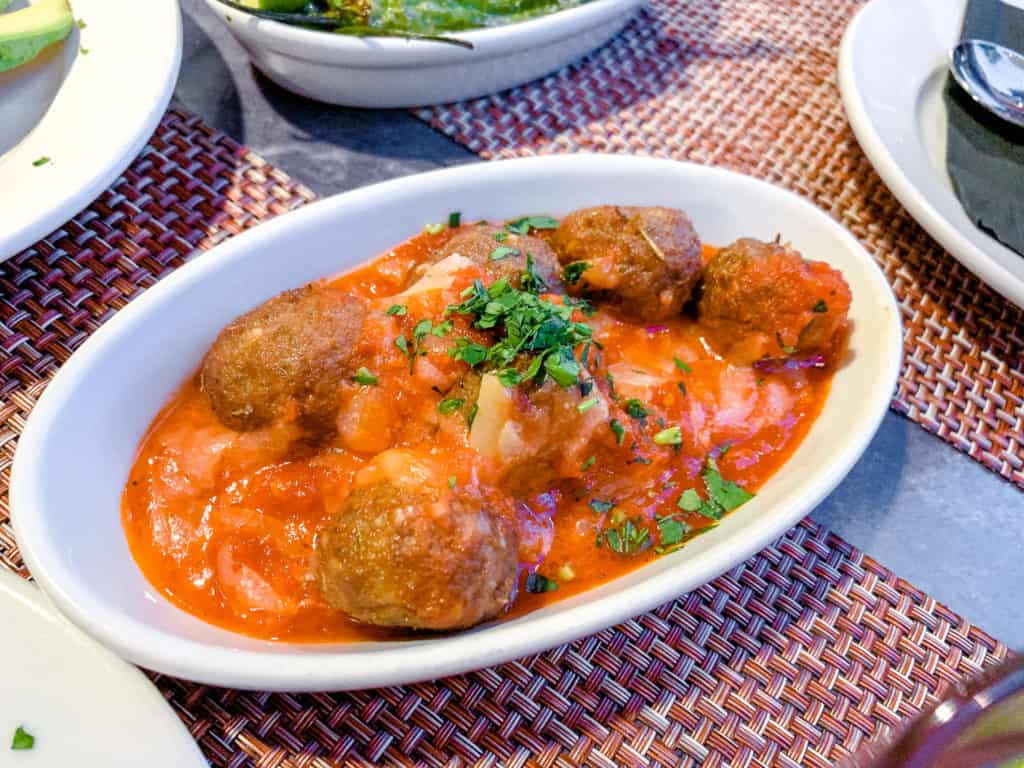 Albondigas - Lamb meatballs
These meatballs were delicious! They were so soft and tender, with a nice gamey taste from the lamb. The sauce was tart, and went well with the meat.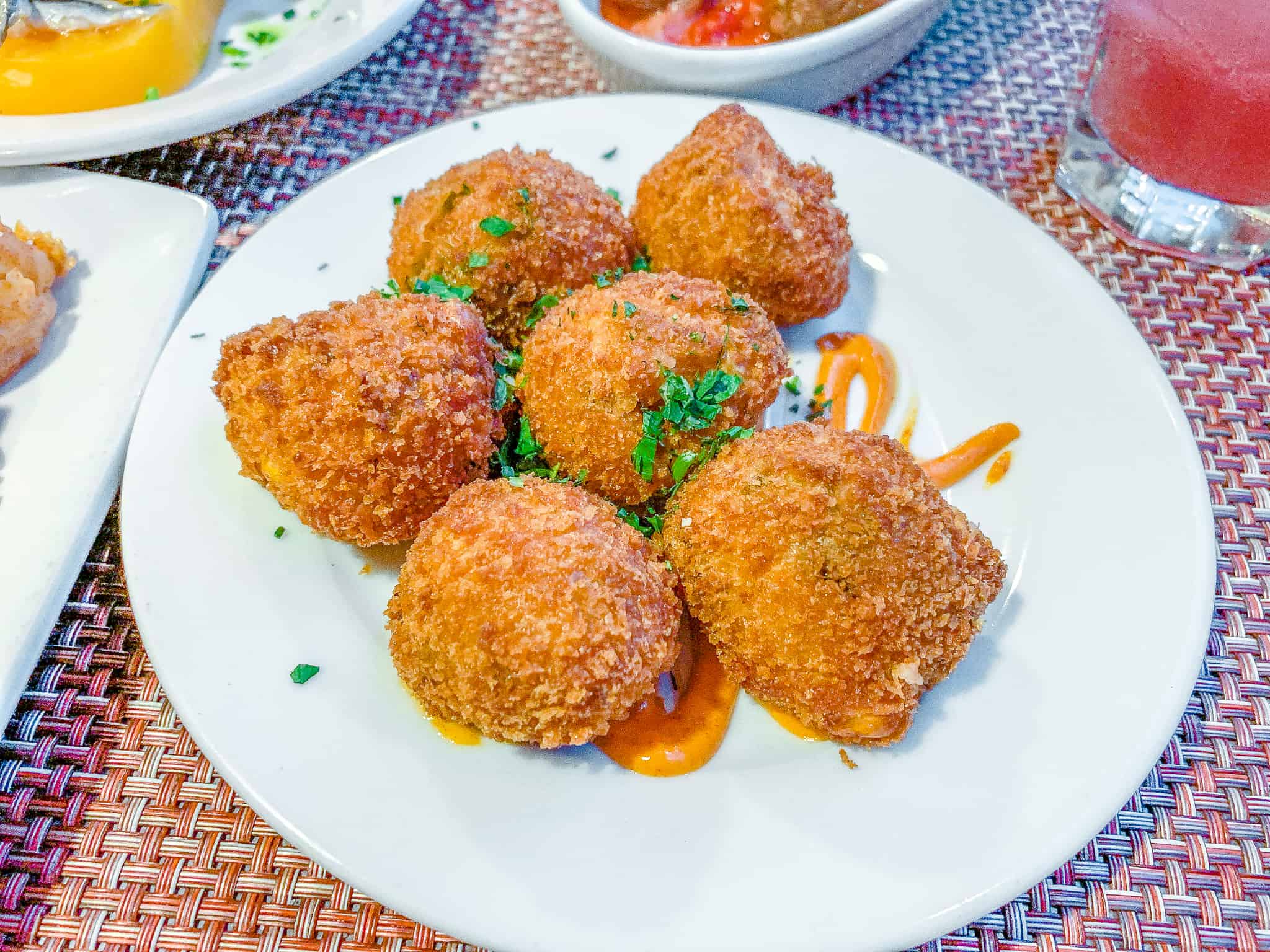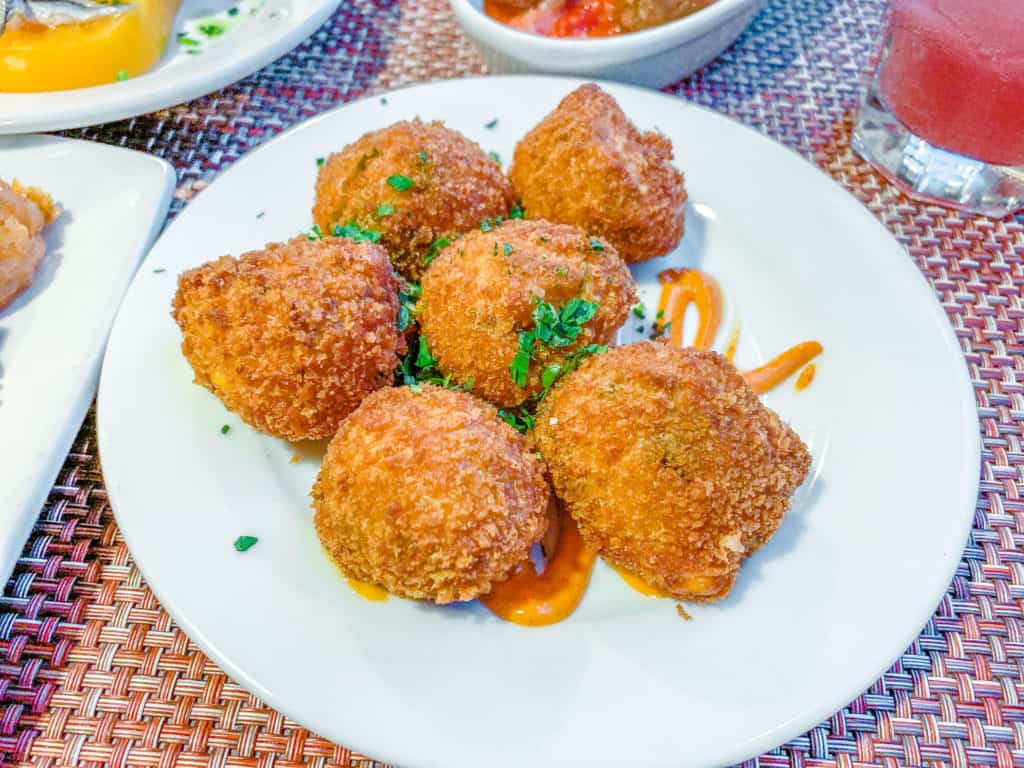 Chorizo croquettes
Ordering smallplates with the bae is always fun because if you know us well, you'll know exactly who ordered what. Deep fried mashed potato balls? That has my name written all over it. It's one of my favorite tapas. In fact, all of my favorite tapas involve potato in some way. These chorizo croquettes were perfectly soft and melty. They had black beans and corn. It was like taking a bite out of the Southwest.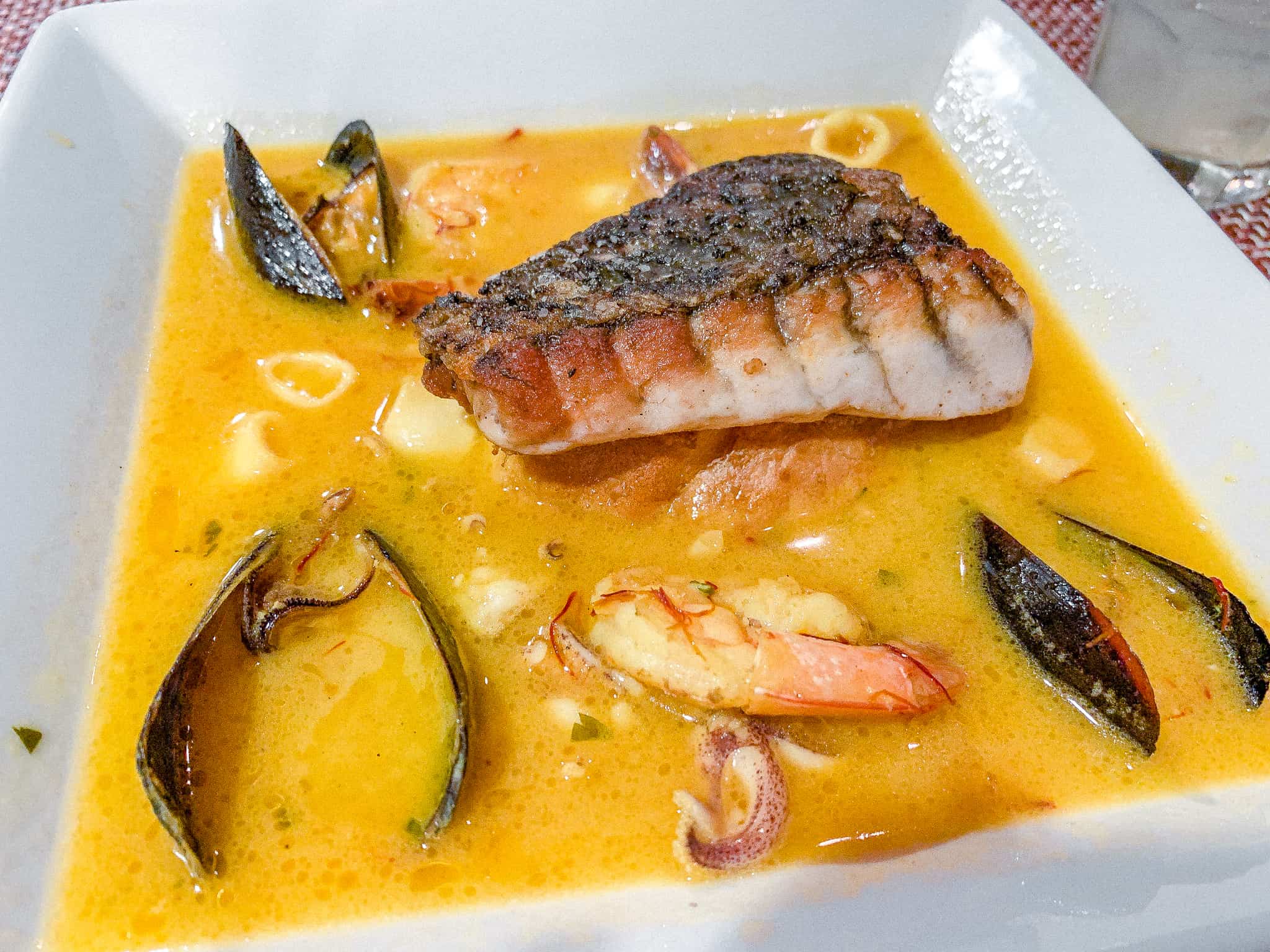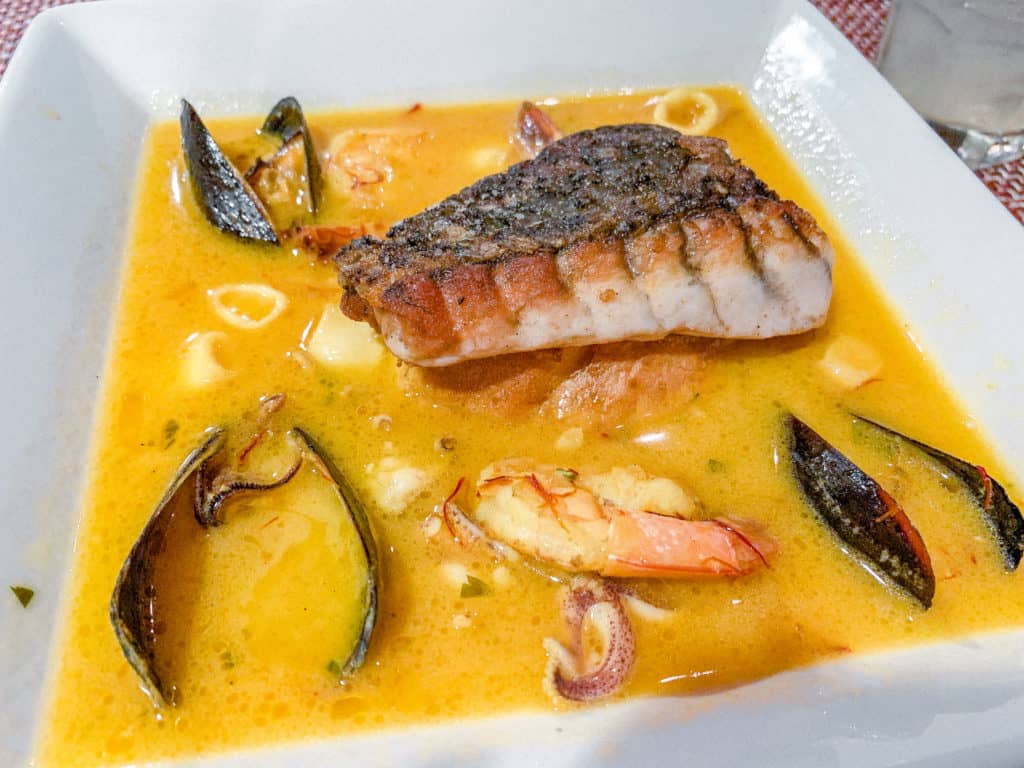 Zarzuela de pescado - Catalan Seafood Stew
We were still hungry after our small plates, so the bae ordered a seafood stew. It took FOREVER to come out, and our waiter kept ensuring us it was almost ready. We almost cancelled the order. The stew had sea bass, mussels, squid and shrimp. The broth was fragrant with saffron and paprika. The bae was NOT into the almonds included in the soup (and the almond dip that came with our calamari). He wanted to make sure I included that in my review. I once again found this dish lacking in salt, but the seafood was all tender and fresh.
Final review
I loved the ambiance at El Farol. Most of the dishes were hits, but a few were misses. Both soup dishes were a little bland, and our waiter was very frazzled. Overall, we still had a positive and romantic night out
Price point: $$ ($11-$30)
Dress code: Dressy casual. Come in your jeans or dress up a bit for a special date!
Food: ????️????️????️????️/5
Service: ❤️❤️❤️/5 Our dishes came out either too fast or too slow, and our waiter was frazzled and largely absent during the meal.
Noise level: ????????????/5 We were sitting outside, so it was relatively quiet until someone opened the door to the restaurant. If you're inside while they're playing loud music, it would be hard to hear the person you're sharing a meal with.
El Farol is located at 808 Canyon Rd, Santa Fe, NM 87501.
Looking for other restaurant recommendations? Then check out my D.C food map!
---
Want more recipes and reviews in your inbox? Sign up below!