This fast-casual salad shop has been on my radar for a while. Bandoola Bowl opened in April, and I was drawn in by their Burmese salad concept. I'm not a fan of salads (I prefer my vegetables cooked, thanks), but I make exceptions for Vietnamese salads, or gỏi. The southeast Asian flavors at Bandoola Bowl make their salads a bright bowl of sunshine that remind me of home.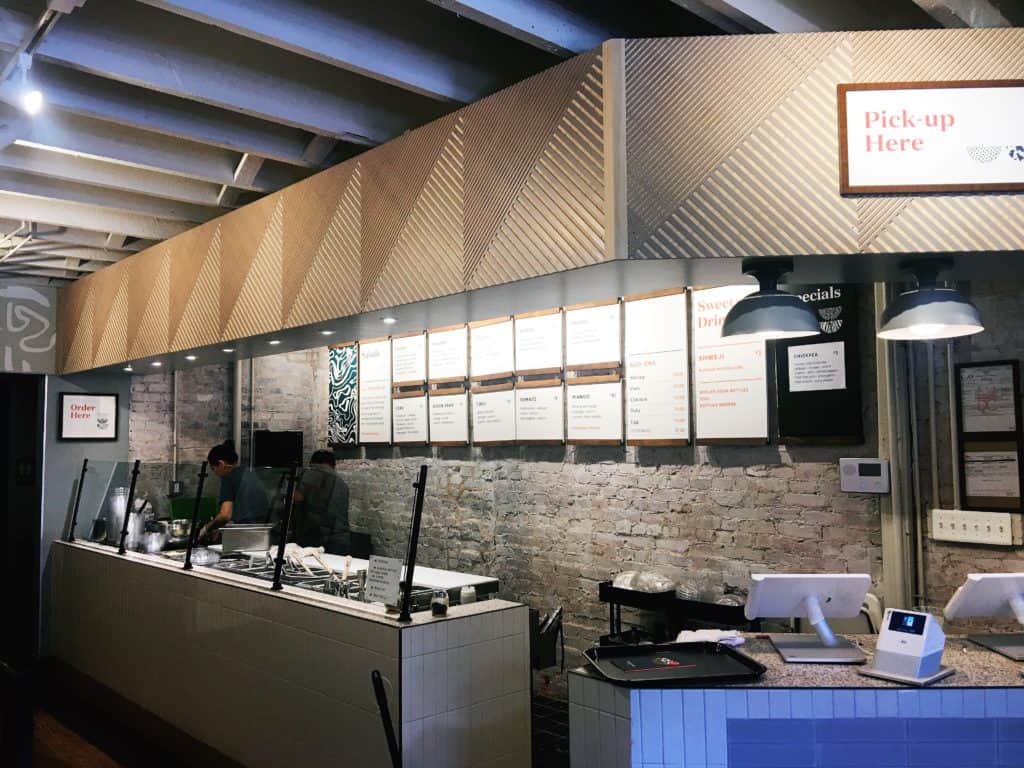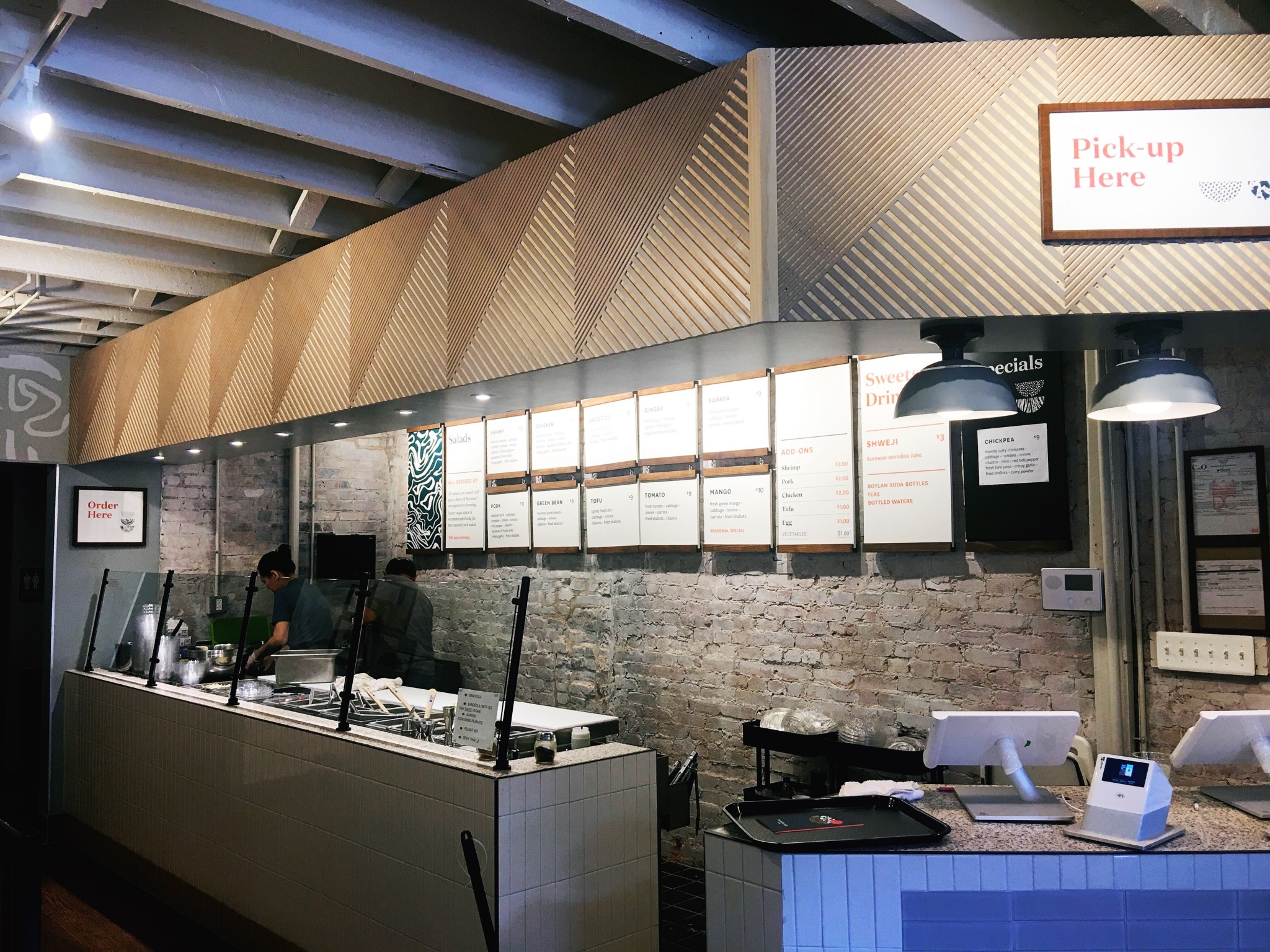 Southeast Asian Salads
The salads at Bandoola Bowl are wildly different from what you'd find at your average salad bar. The star of the salad is their citrusy fish sauce based dressing. This dressing is what reminded me most of the salads I eat at home. Fish sauce on its own can be quite pungent, but when you mix it with lime, sugar, garlic and chile, magic happens. It's the perfect balance of sweet, sour, savory and spicy. I can't speak highly enough about fish sauce, but if you're vegan, the restaurant does have a version that doesn't have fish sauce.
Bandoola Bowl is owned by the Myint family. They've owned a Burmese restaurant in Silver Spring called Mandalay for more than 20 years. The new restaurant features a wall of family photos leading up to the second floor seating area, which brought a homey touch to the place on their website, they say that salads are a big part of Burmese cuisine.
The food
I ordered the pork salad, which comes with roasted pork, cabbage, romaine, onions, tomato, red bell pepper, chopped cilantro, fresh lime juice, crispy garlic and fried shallots. I added shrimp to mine, as usually Vietnamese salads have both shrimp and pork.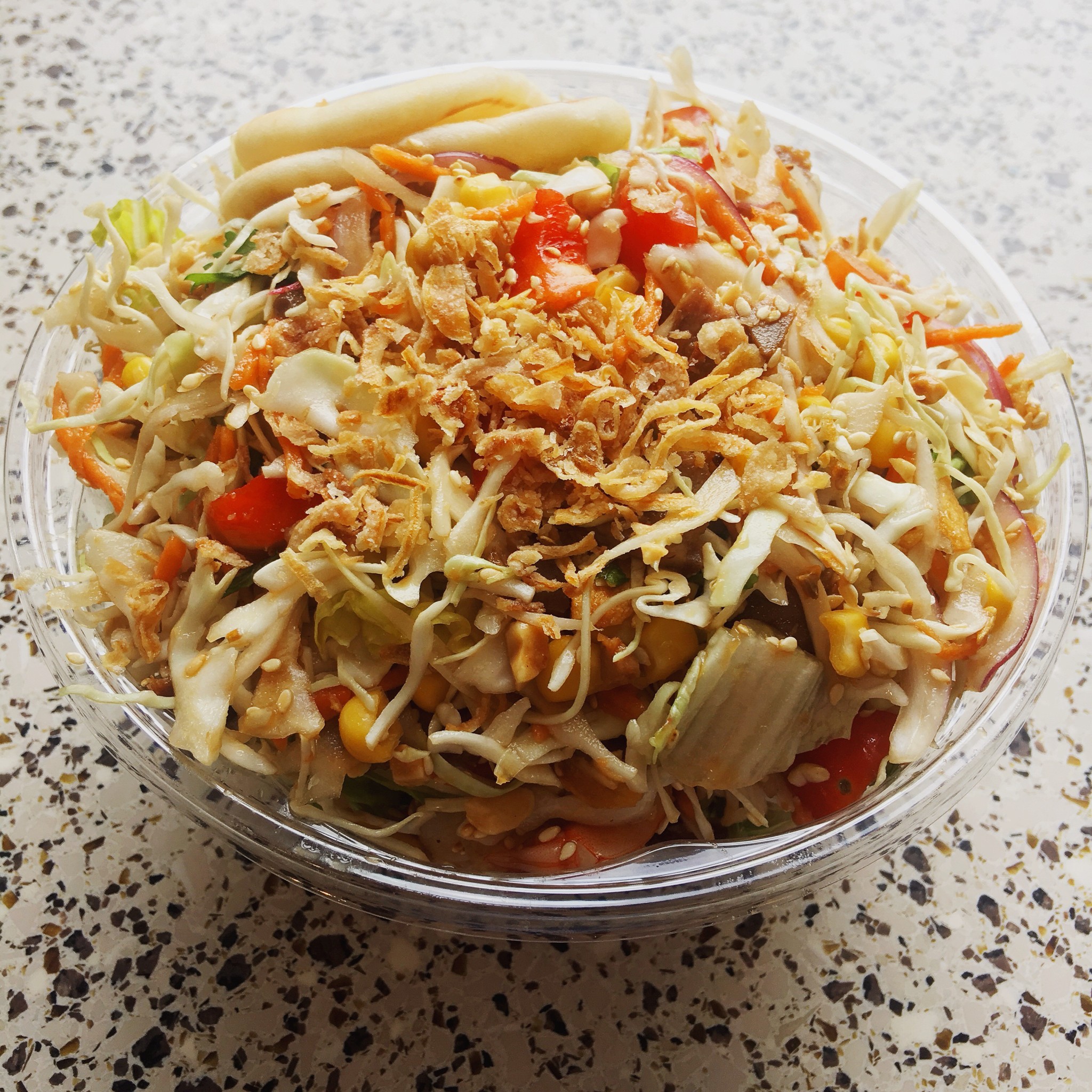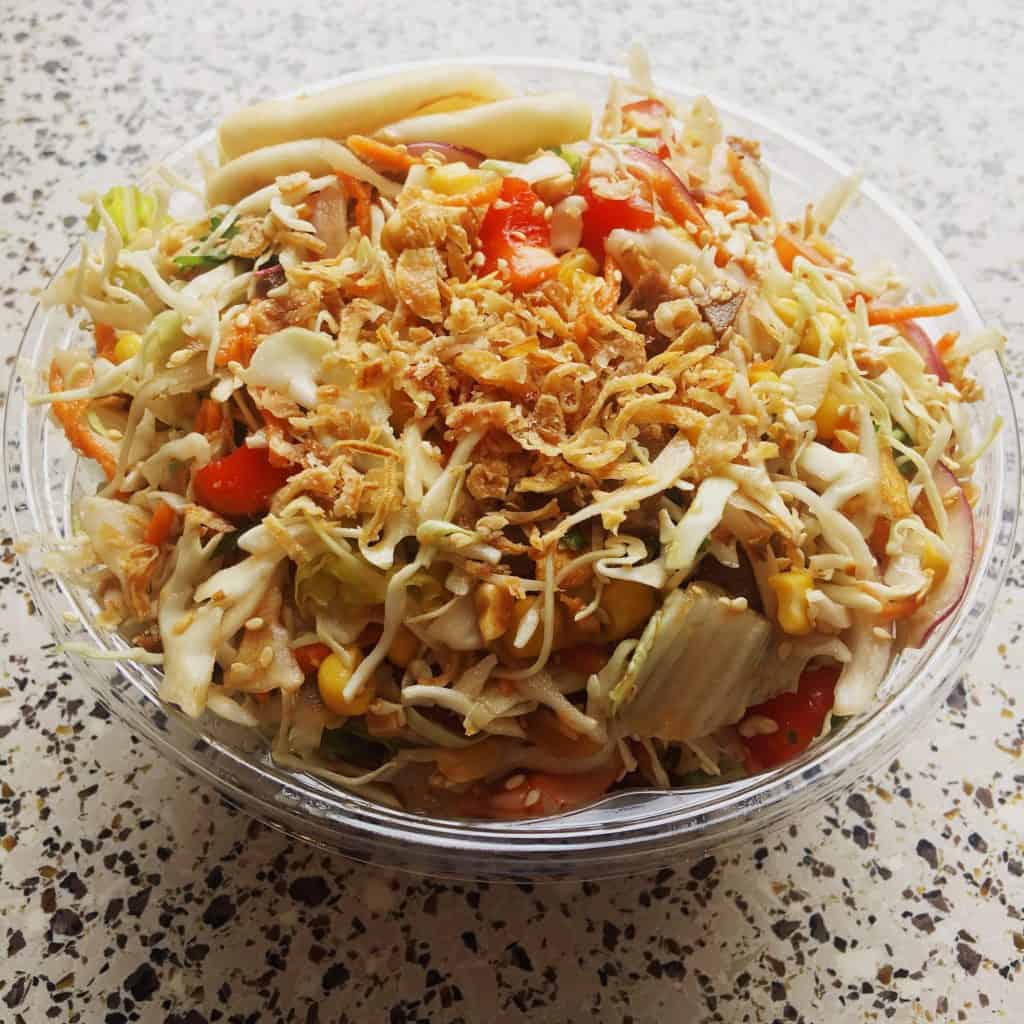 The crispy fried shallots really made the meal. As a kid, I used to shovel spoonfuls of this stuff in my mouth by itself. The steamed shrimp was perfectly cooked, but the pork was a little on the dry side. In Vietnam, the classic gỏi tôm thịt uses shrimp and pork belly, a much richer cut of pork. I think next time I'll opt just for shrimp.
I also sampled their seasonal salad, which had curried chickpeas. It was delicious, with a mild curry flavor. I'd definitely recommend getting that one before it goes out of rotation.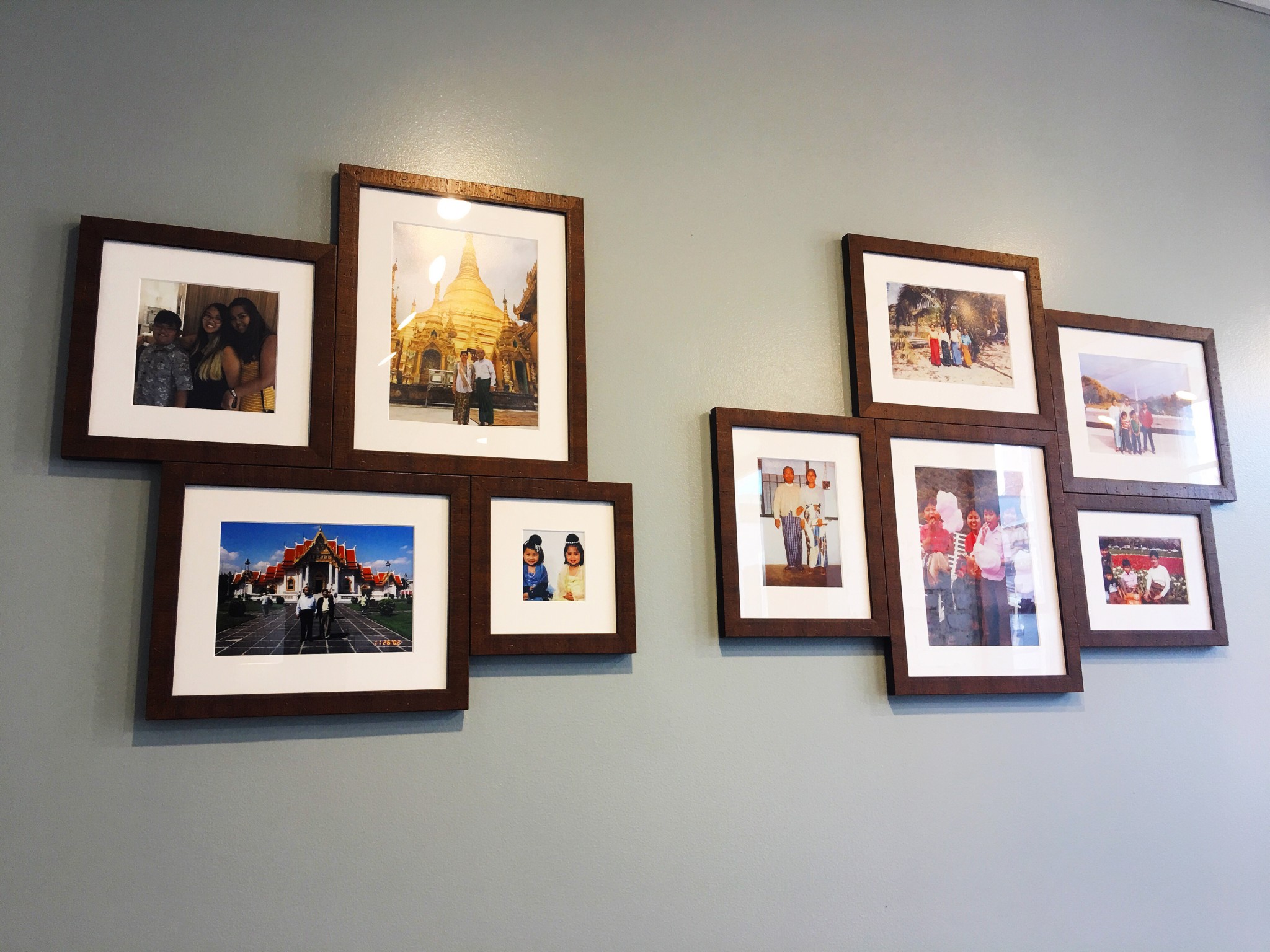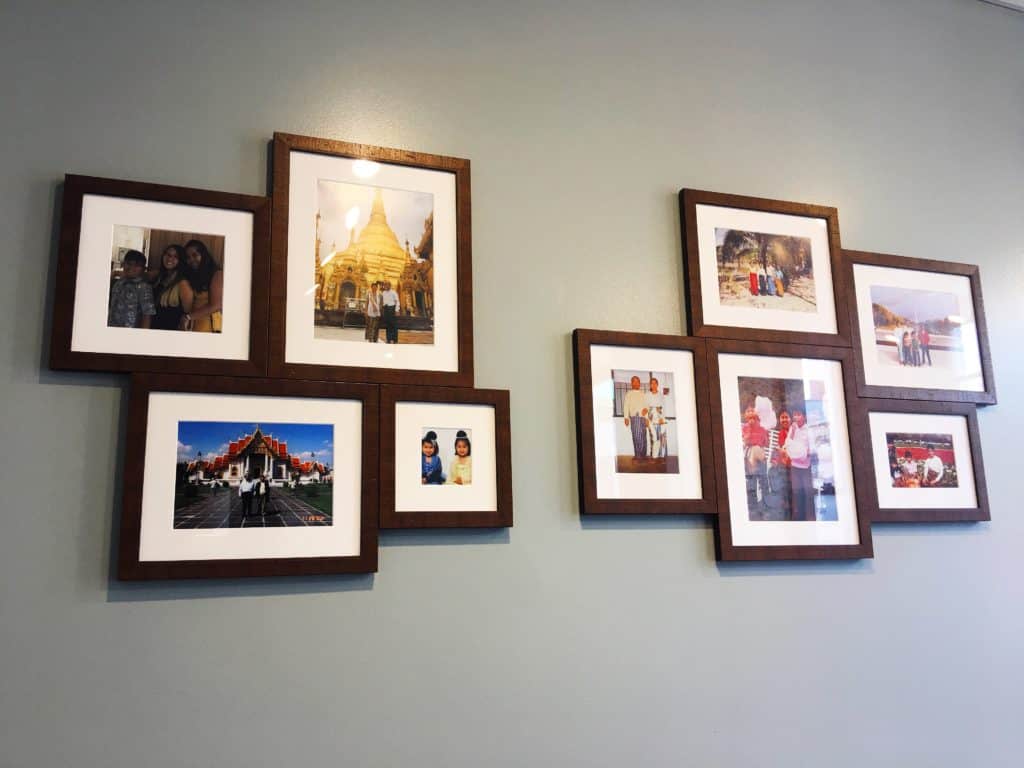 Final review:
You usually wouldn't ever catch me at a fast casual salad shop, but Bandoola Bowl won me over. I think the southeast Asian salad concept is great, and it's a flavor profile that's quite hard to find in a fast-casual setting.
Price point: $$ ($11-$30)
Dress code: Casual. Pop in for a quick to-go lunch.
Noise level: ???? /5 The second floor seating area seats 16 people, and it was very quiet. It's a great place if you love eating by yourself.
Food: ???? ???? ???? ???? ???? /5 The food was refreshing and filling. A perfect quick, healthy lunch!
Service: ❤️ ❤️ ❤️ ❤️ ❤️ /5 Service was speedy and the owners of the store were there the day I went. They're very charismatic and are happy to chat to you about the history of their food.
Hando Medo is located at 1069 Wisconsin Ave NW
Looking for other restaurant recommendations? Then check out my D.C food map!
Want more recipes and reviews in your inbox? Sign up below