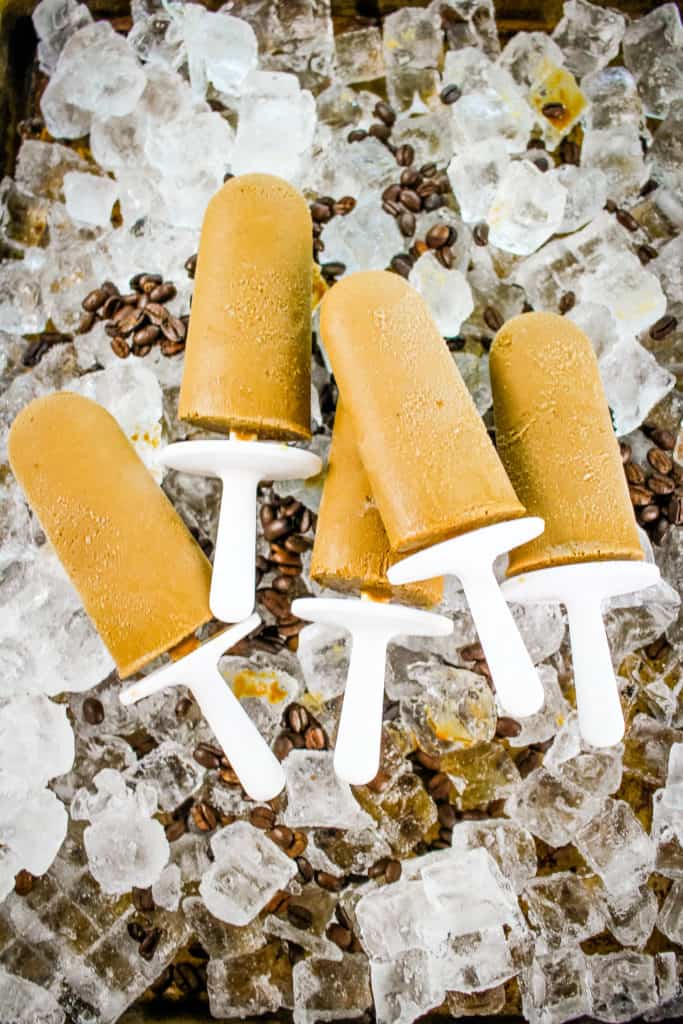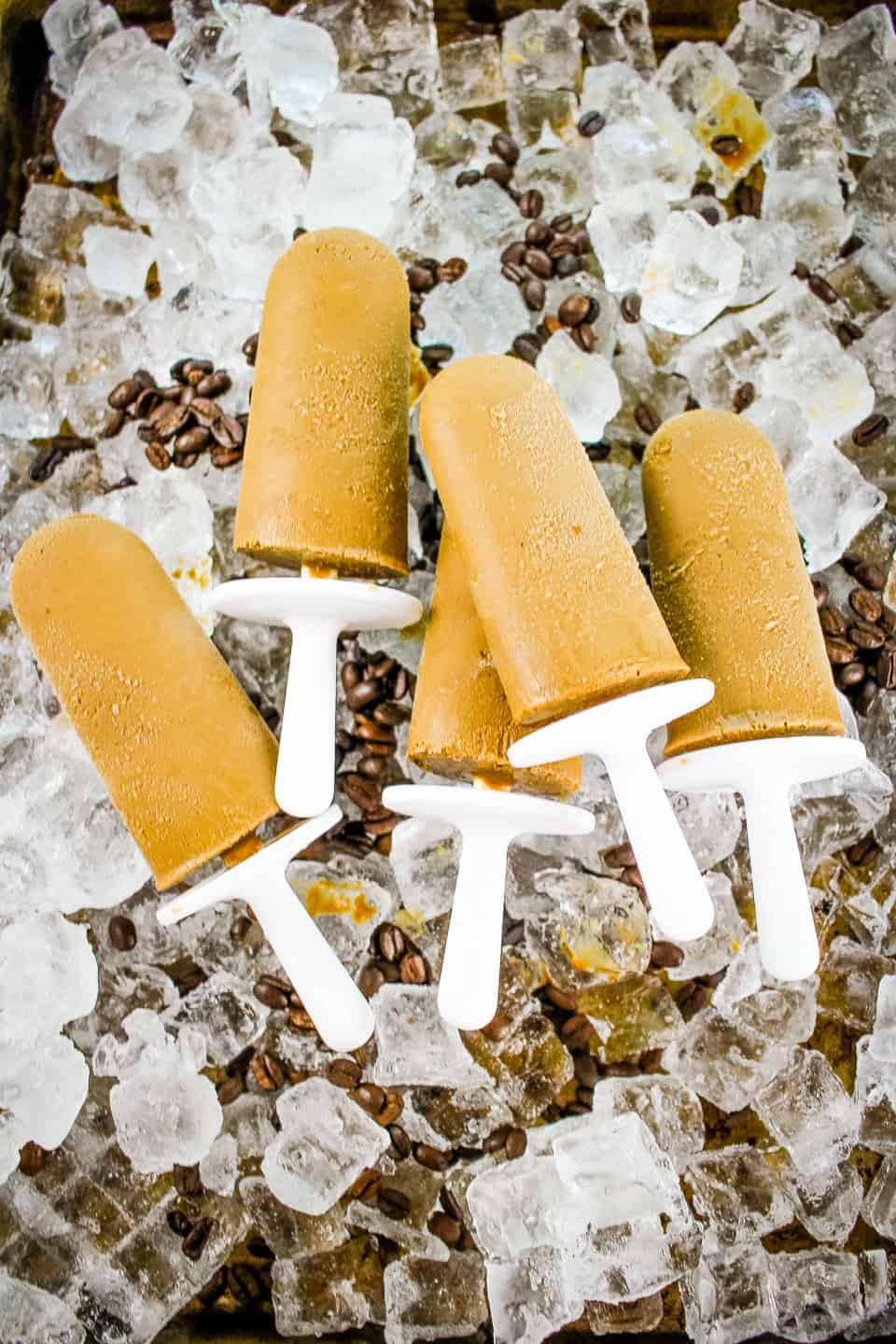 It. Is. HOT. I don't know if you've heard, but two-thirds of the United States will be experiencing dangerously hot weather this weekend. Here in DC, it'll be 99 degrees, but it will feel like 115. ONE HUNDRED AND FIFTEEN. Luckily I work from home on the weekends, so I have no intention of going outside. Instead, I'll be eating my way into a caffeine fueled panic attack with these Vietnamese Coffee popsicles.
These popsicles are SO easy to make, I'm almost embarrassed I'm writing a recipe for it. You just make some strong coffee, mix in condensed milk, and put it in your popsicle mold. It's almost foolproof, really.
Vietnamese Coffee
Coffee was introduced to Vietnam like most things were: By French missionaries. It's usually made with dark roast coffee in a French drip filter. For fun, I used a French drip filter to make my coffee, but you can use any form of coffee machine you like, as long as you make that coffee STRONG.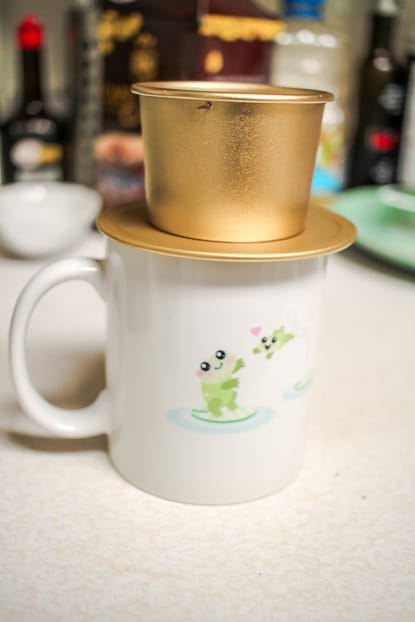 To use a French drip filter to make Vietnamese coffee, pack your coffee into the bottom of the filter, and add the screen on top of the coffee. Set the whole device over a cup and pour hot water over the screen. It should take four or five minutes for the water to slowly drip into your cup.
Condensed milk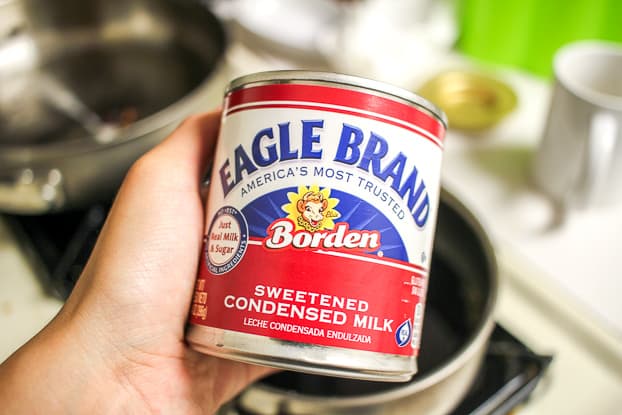 Because fresh milk wasn't wildly available when coffee was first introduced to Vietnam, people sweetened their coffee with sweetened condensed milk. In my biased opinion, it's the best way to sweeten coffee. It gives coffee a rich, creamy sweet flavor without diluting it. If you haven't tried it yet, go buy a can of sweetened condensed milk and pour it in your coffee ASAP.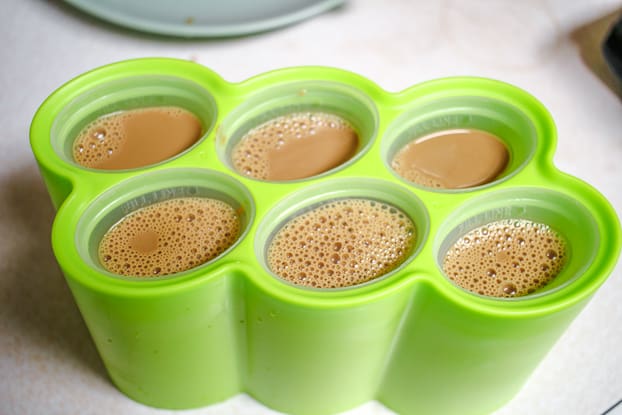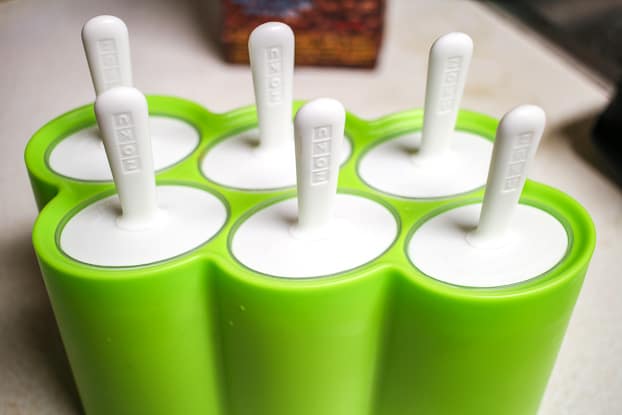 I use the Zoku popsicle molds, so all I had to to was pour my mixture in and pop in the sticks. If you're using a moil that doesn't have these sticks with the drip guards, you will need to pour your coffee into the molds and freeze for about an hour so that you can add the popsicle sticks in without them sinking to the bottom. Then continue to freeze until fully set.
These Vietnamese Coffee popsicles are so addicting, but be careful! It's still coffee. As of the moment I'm writing this, I've already eaten three and I am WIRED.
📋 Recipe
Vietnamese Coffee Popsicles
These two ingredient popsicles will cool you off AND give you a boost of caffeine to get you through the day.
Ingredients
2

cups

strongly brewed coffee

1

can (12 oz)

sweetened condensed milk
Instructions
Mix condensed milk and coffee together until milk is dissolved

Pour coffee mixture into popsicle molds. Freeze according to instructions, at least 8 hours
Notes
If you are using a mold that requires popsicle sticks, freeze the liquid for about 30 minutes to harden the popsicle before taking them out, adding the stick and finishing the freezing process.
Did you make this recipe? Tag @bun.bobae on instagram and hashtag it #bunbobae to be featured!
---
Don't miss a single recipe! Sign up below for recipes in your inbox:
---
Loved this Recipe? You might also like: