Happy Valentine's Day! I know I literally just posted about how Lunar New Year is my favorite holiday, but Valentine's Day is also one of my favorites. Hang out with me long enough and you're sure to see me clutch my heart and yell "I love love!" at least once, and love to me means Nama Chocolate.
I went to college in New York, and the city was always so romantic on Valentine's Day. Seeing men walking around with extravagant gifts always warmed my heart. I lived next to a flower shop, so I'd occasionally see panicked men who forgot to buy flowers in advance running up and down my block.
I also lived near a chocolate shop called ROYCE'. ROYCE' is a Japanese chocolate brand. Their most popular product is called "Nama Chocolate," which is a chocolate made with cream and liquor. It tastes sort of like a truffle, but even smoother. The pieces are dusted with cocoa powder. It's one of the best chocolate experiences, trust me.
Valentine's Day in Asia
While I would love to give or receive ROYCE' chocolate for Valentine's day, I think Valentine's Day chocolates are much more special when you make them yourself. In Korea and Japan, women often give men chocolate on Valentine's Day. A month later, on White Day, men return the favor with chocolates of their own. Often, women will give home made chocolates to their significant others rather than buying chocolates (which can be given to friends), to signify that it's for their "true love."
This copycat recipe for Nama Chocolate comes together in minutes and results in the most luxurious chocolate. Even though it's easy, it means so much more because you made it yourself! Use whatever kind of chocolate your partner likes (I usually use a very dark chocolate), and add mix-ins like nuts or dried fruit if you want to customize it.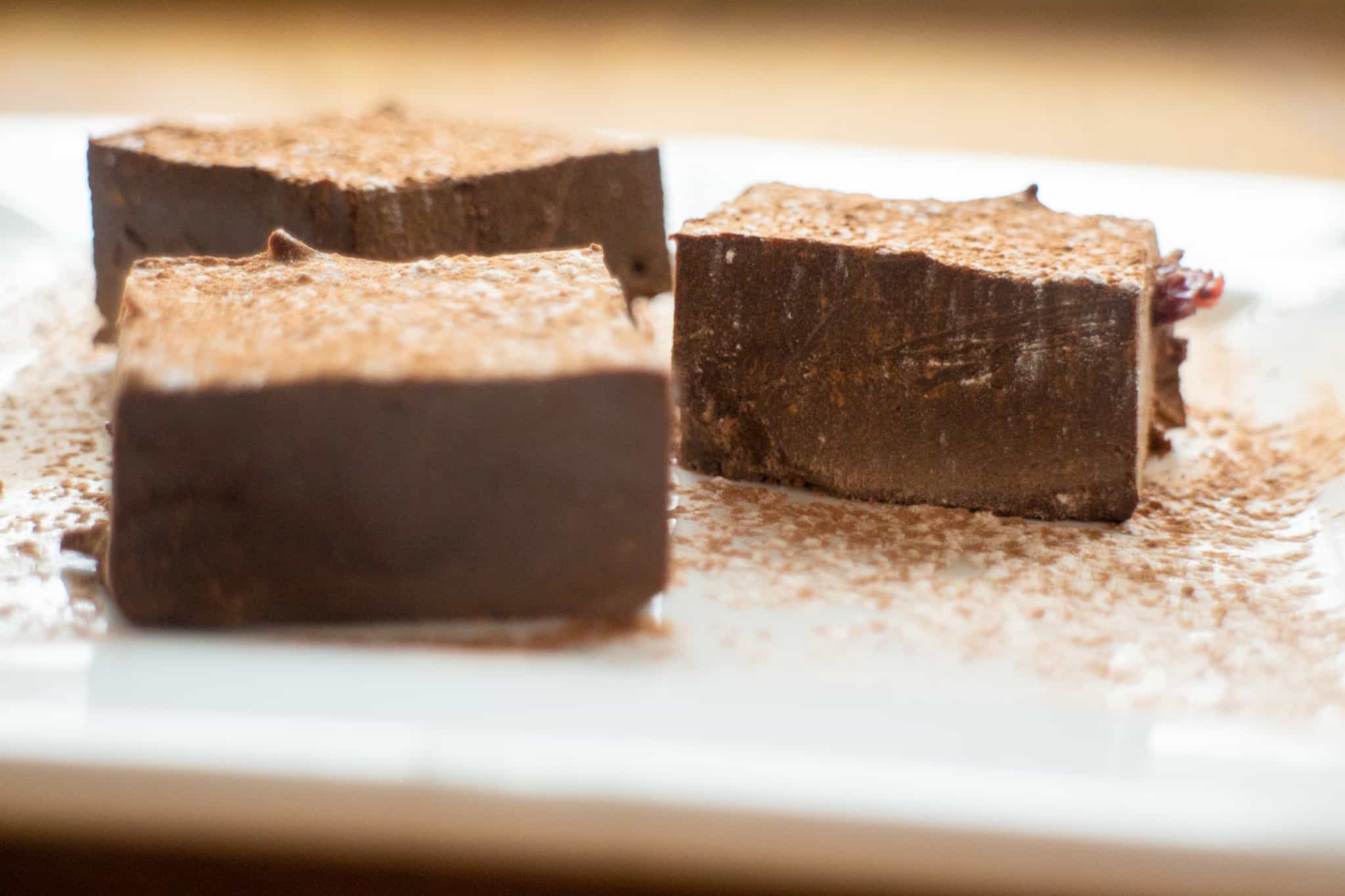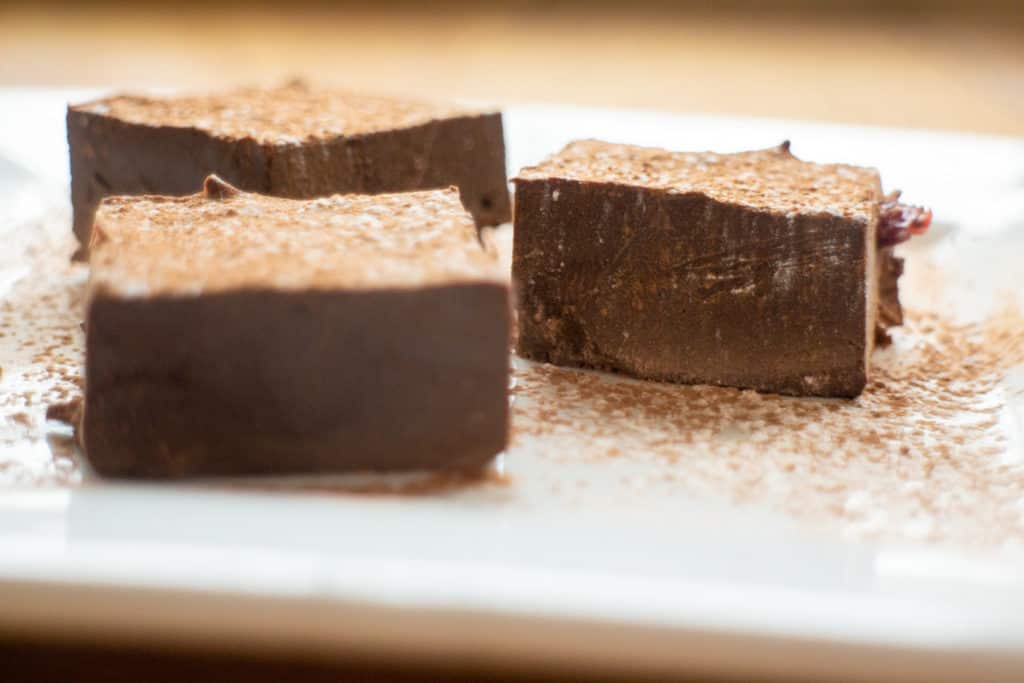 Did you make this recipe? Tag @bun.bobae on instagram and hashtag it #bunbobae!
📋 Recipe
Nama Chocolate for Valentine's Day (ROYCE' Copycat Recipe)
This chocolate is a copycat of the smooth, luscious Japanese treat from ROYCE'
Ingredients
400

g

chocolate

I used 200 grams of 60-70% dark chocolate and 200g of a sweeter chocolate

200

ml

heavy whipping cream

40

g

butter

1

tablespoon

rrum

cocoa powder
Instructions
1. If your chocolate is in bar form and not chips, cut it up into smaller pieces

2. Heat up the heavy cream in a small pot. Do not let it boil.

3. Once small bubbles start forming on the edges of the pot, add your chocolate and stir.

4. Add the butter to the chocolate

5. Once the mixture is starting to become homogenous, add the rum and stir until mixture is smooth and glossy

6. Pour into a square pan and chill overnight, or 2-3 hours in the freezer

7. Cut into squares and dust with cocoa powder.
Nutrition
---
Don't miss a single recipe! Sign up below for recipes in your inbox:
Enjoyed this recipe? You might also like: