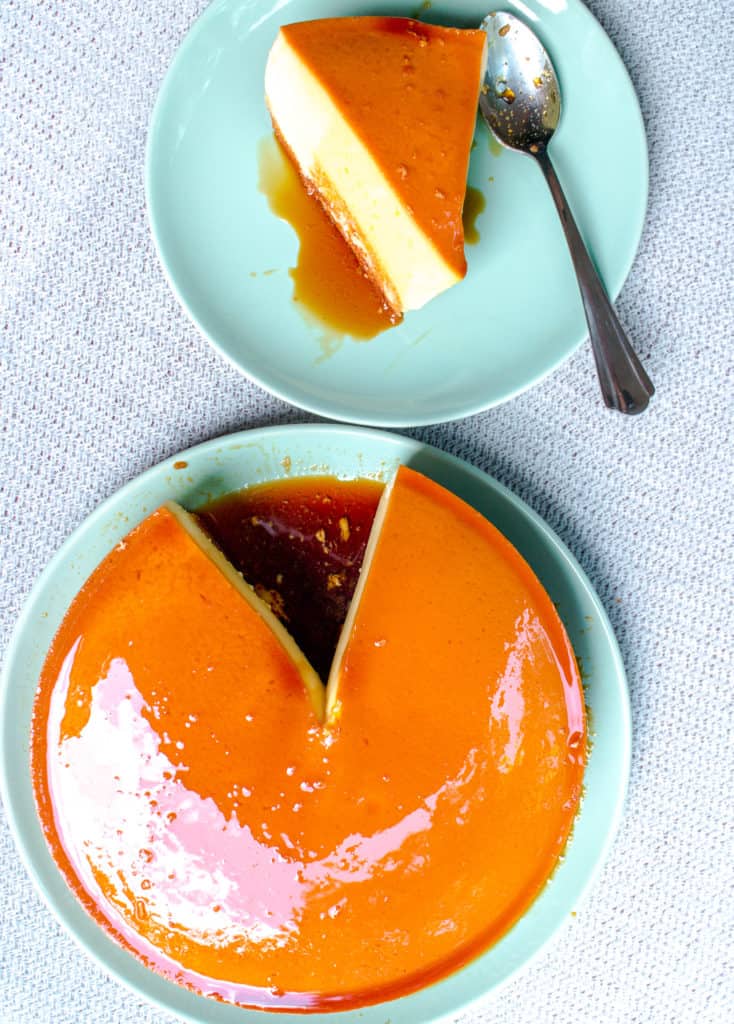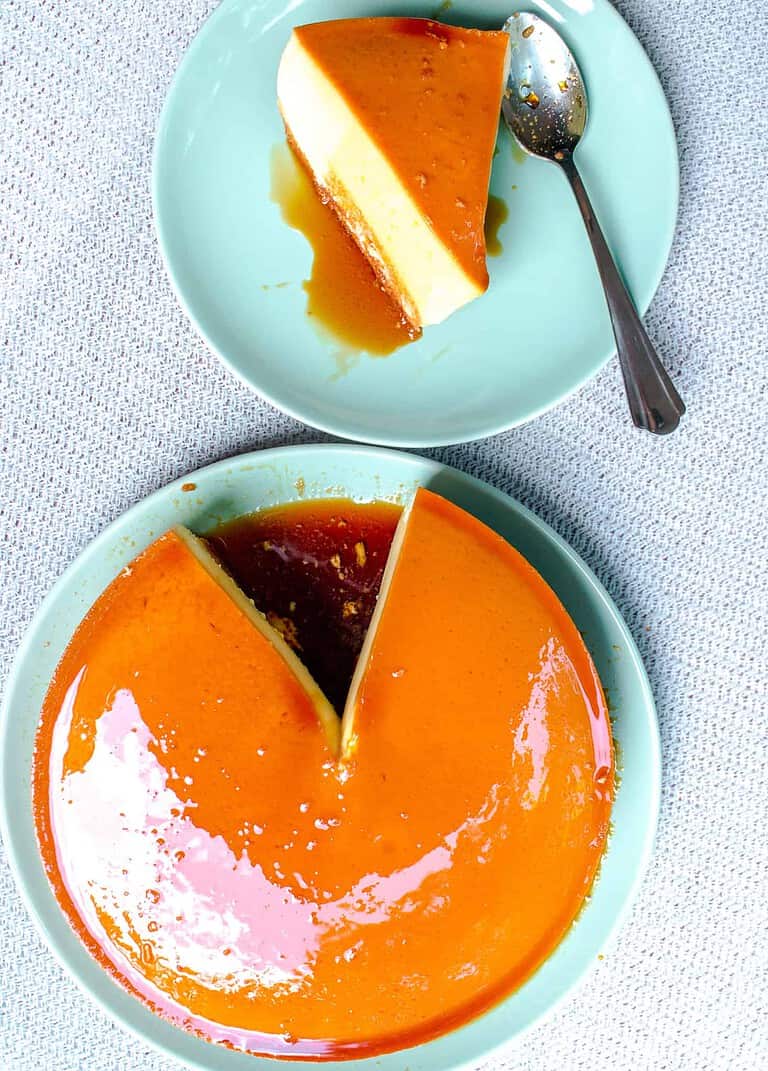 The French introduced flan, also known as crème caramel, to Vietnam. It's a delicate yet rich custard dish, with a nutty caramel syrup. As a kid, I couldn't get enough of this dessert, which my mom made in little single-serve ramekins. I could eat four or five of them in a sitting!
Flan by itself is already an elegant dessert. This recipe adds a layer of fluffy chiffon cake for an even nicer showstopper. I brought this to a dinner party and the hosts were amazed by the layers. However, this dish is deceptively easy to make. The cake batter floats right on top of the custard, and it's just a simple matter of layering.
You can omit the cake layer for a classic flan, or if you're gluten free.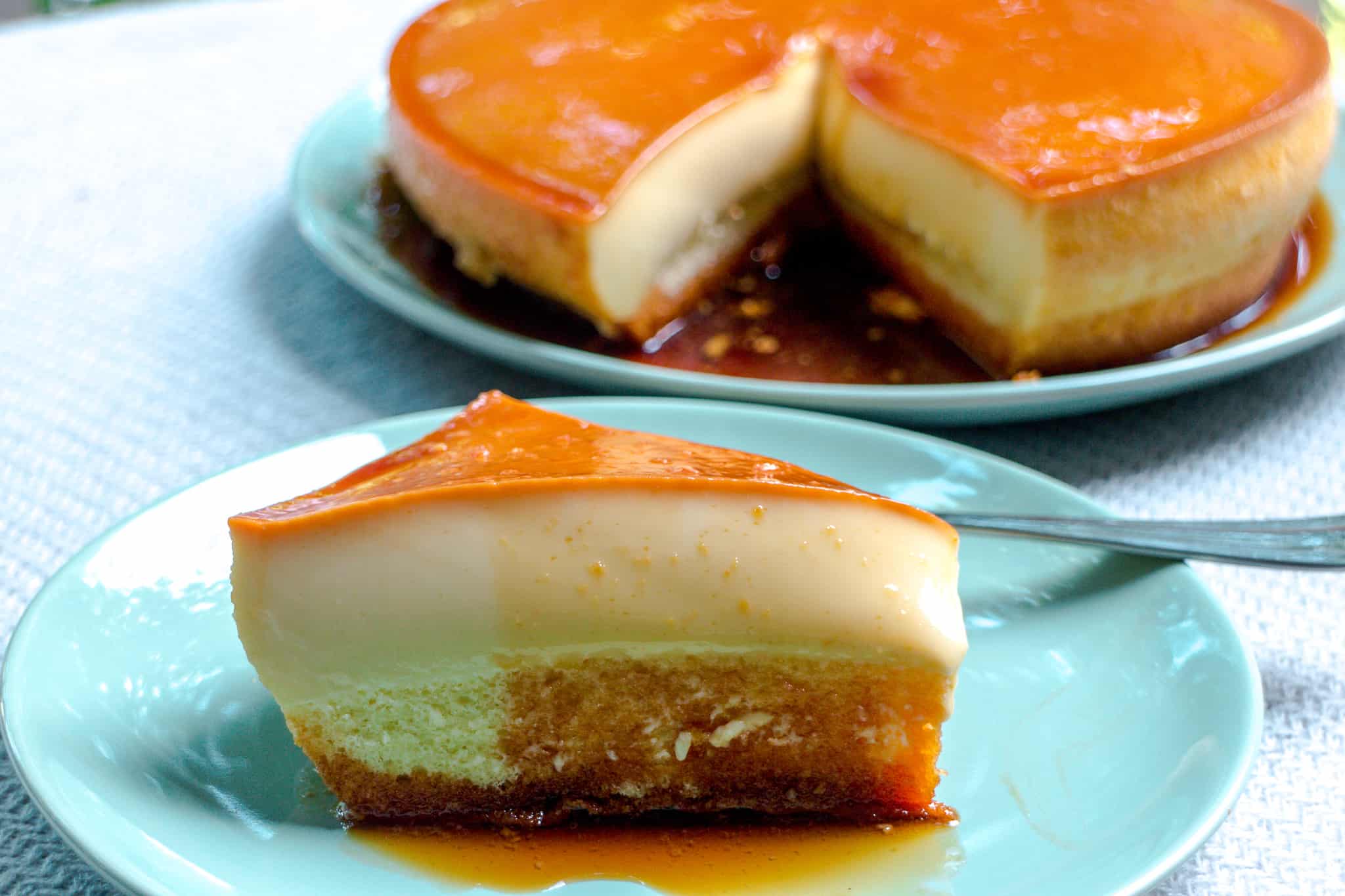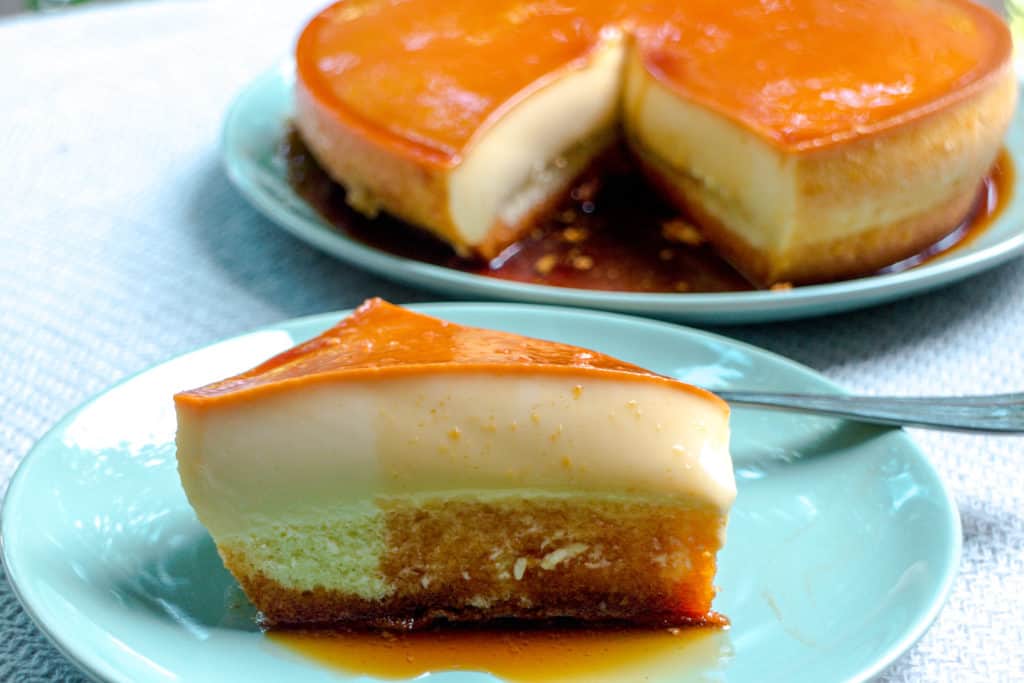 Flan custard recipe instructions
Preheat oven to 325 degrees.
Heat the sugar in a saucepan until it melts and takes on a deep golden color. I like to take mine a little darker for a deep, coffe-like flavor.
I've seen some recipes that add water to the sugar before melting. I do not do this. The sugar will caramelize fine on its own without any added water.
Immediately pour the melted sugar into a 9-inch cake pan. There's no need to grease it. The sugar will harden over time but it will dissolve again when you bake the flan.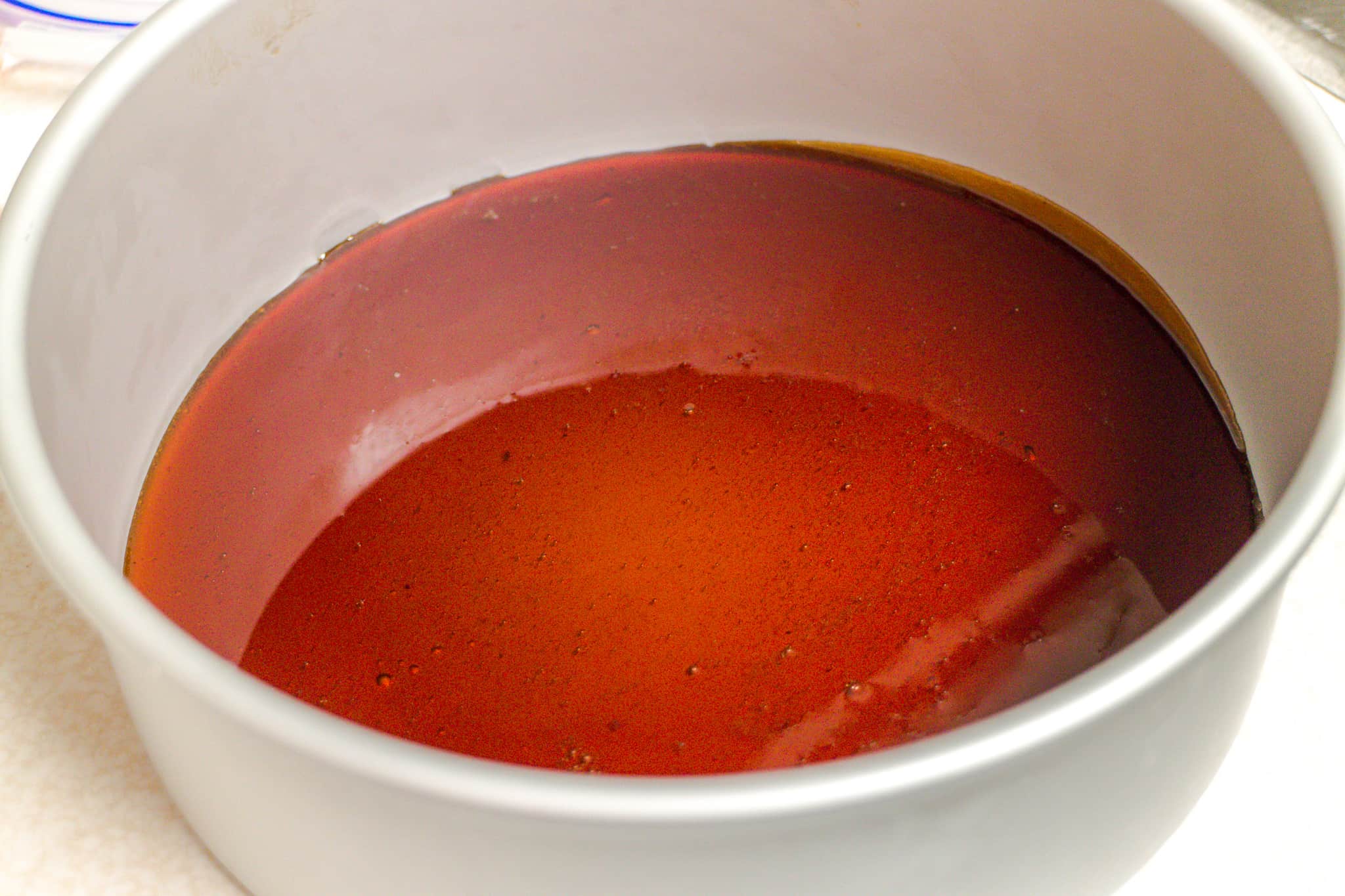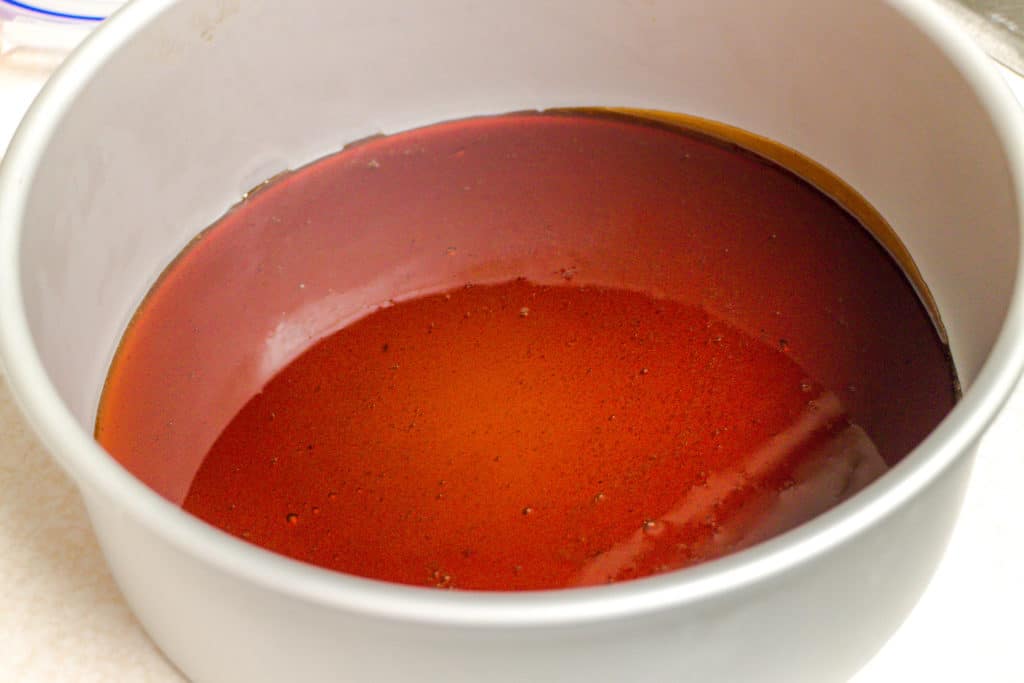 Whisk the eggs and condensed milk together until well blended. Add regular milk, sugar and vanilla. Set aside while you make the cake batter.
If you're not making a cake layer, strain the flan custard into the cake pan immediately and bake.
Chiffon cake recipe instructions
Separate your eggs. In one bowl, beat egg yolks with milk, oil and vanilla. Add flour and mix well.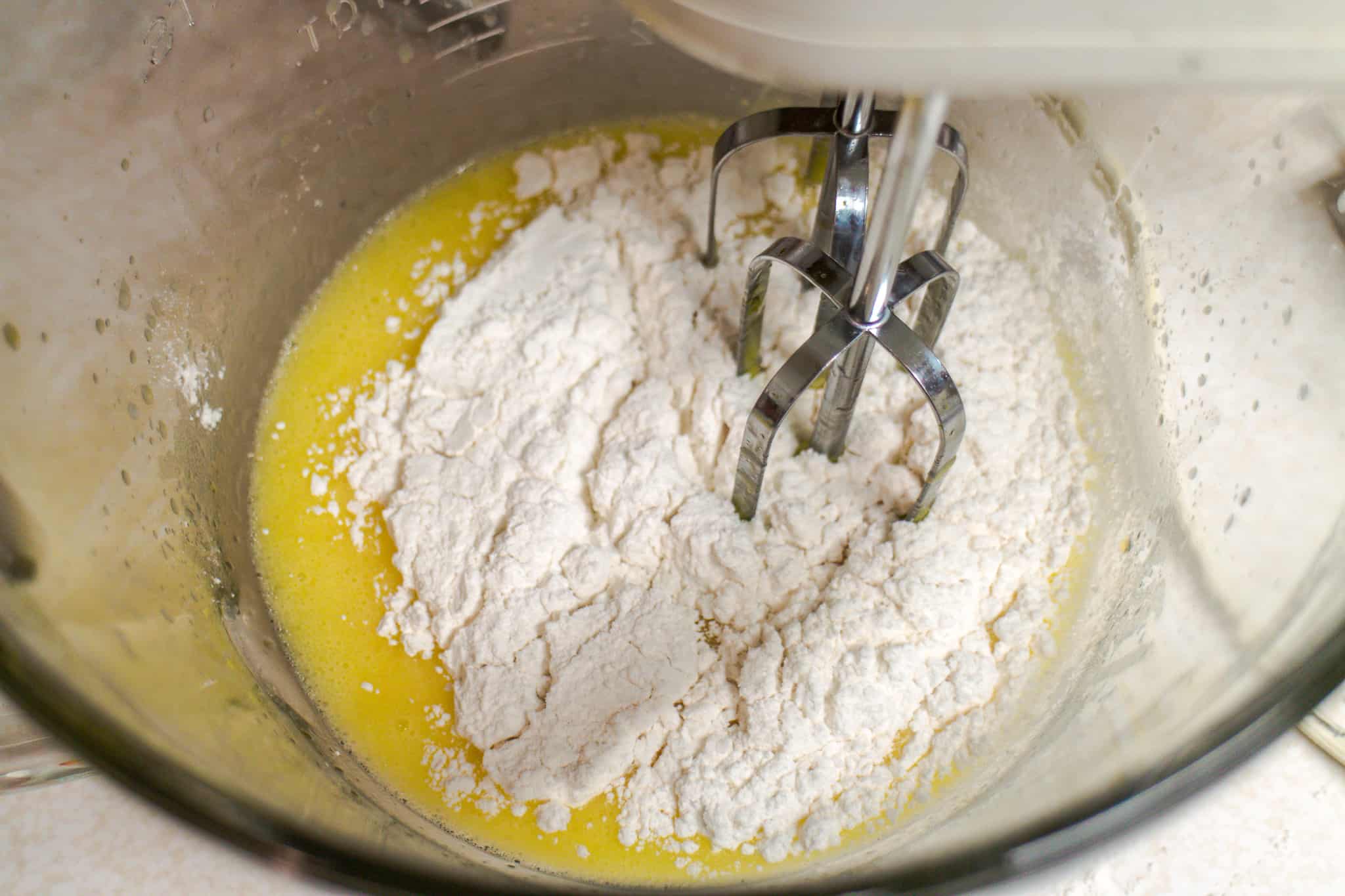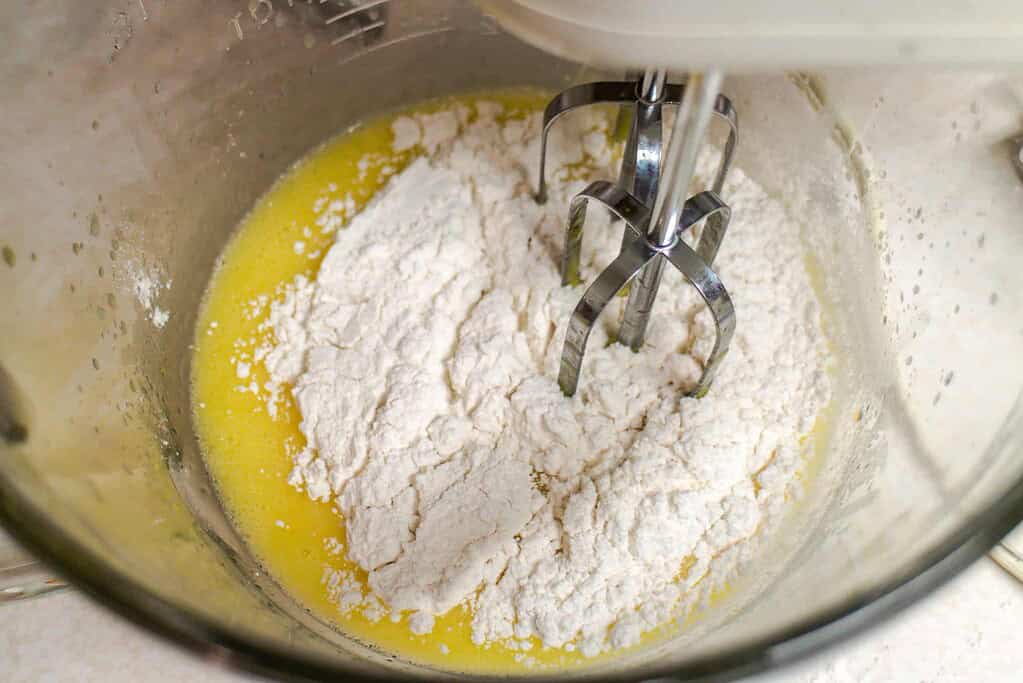 In another bowl, whisk egg whites with a hand mixer until foamy. Add the sugar and continue to whisk until stiff peaks form.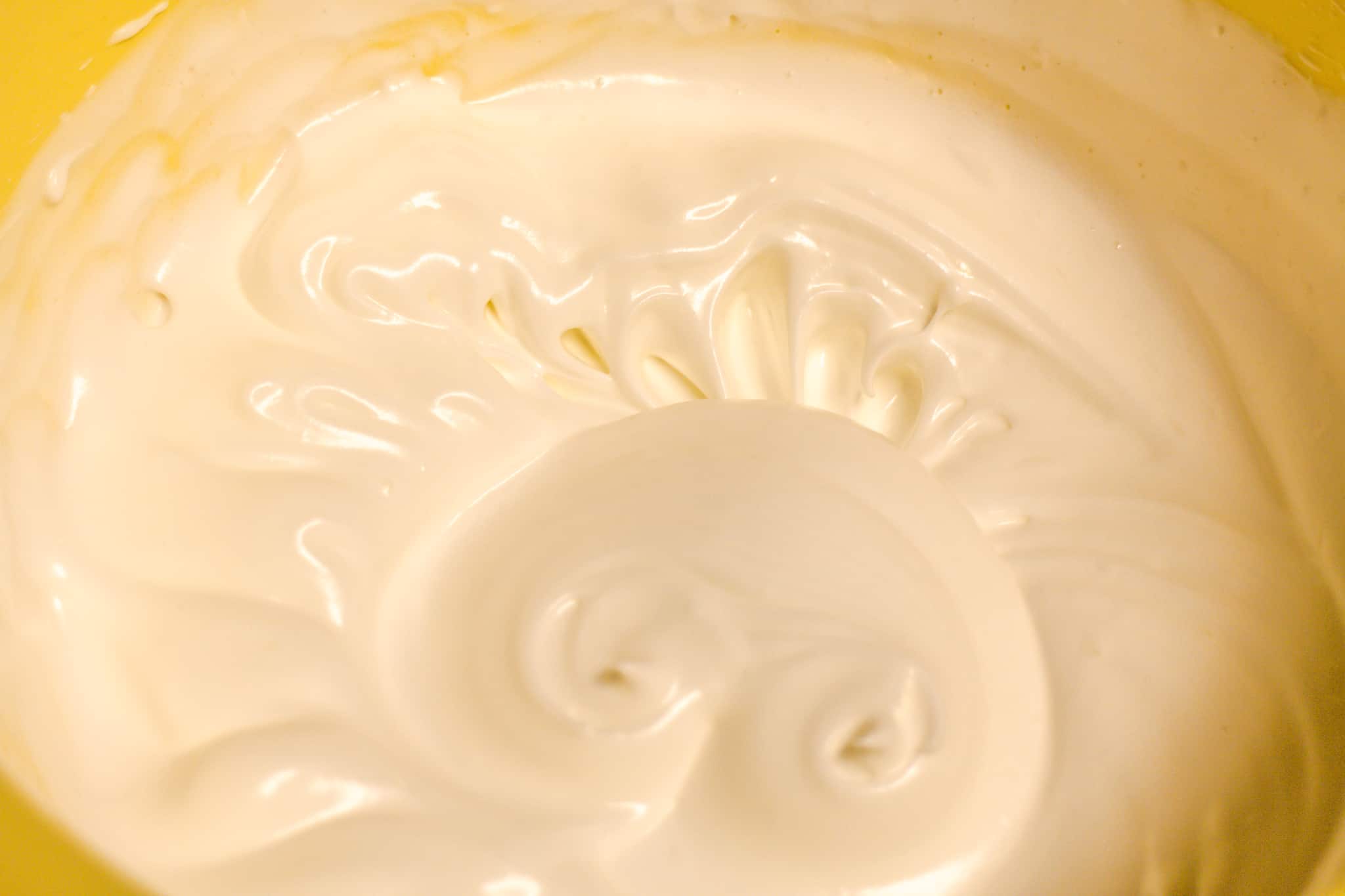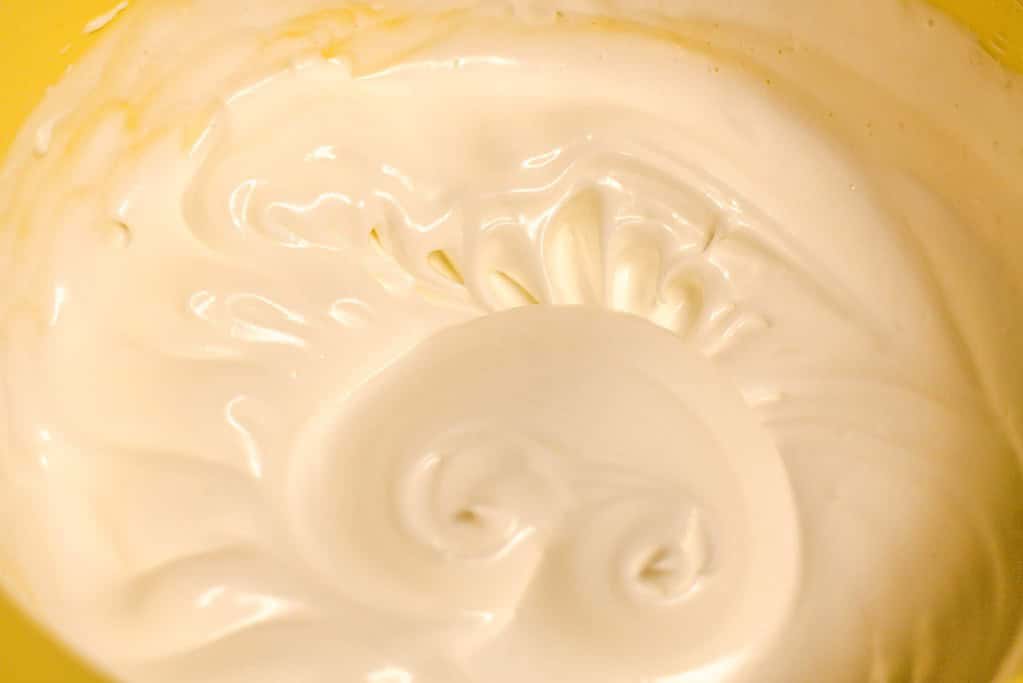 Fold the egg whites into the cake batter, being careful not to over-mix. This cake doesn't have any baking powder, so the whipped egg whites provide the rise for the cake. If you over-mix it, you'll beat out all of the air in the egg whites and get a tough, flat cake.
Strain the flan custard into your prepared cake pan and spoon the cake batter on top. The batter will float.
Bake the flan about 30-40 minutes. The flan will be done when it's still jiggly, but a toothpick pierced into the cake comes out clean. If the cake begins to brown too quickly, you can cover it with aluminum foil until the flan sets. It will feel very jiggly when it comes out of the oven but don't be scared! It'll set up more in the fridge.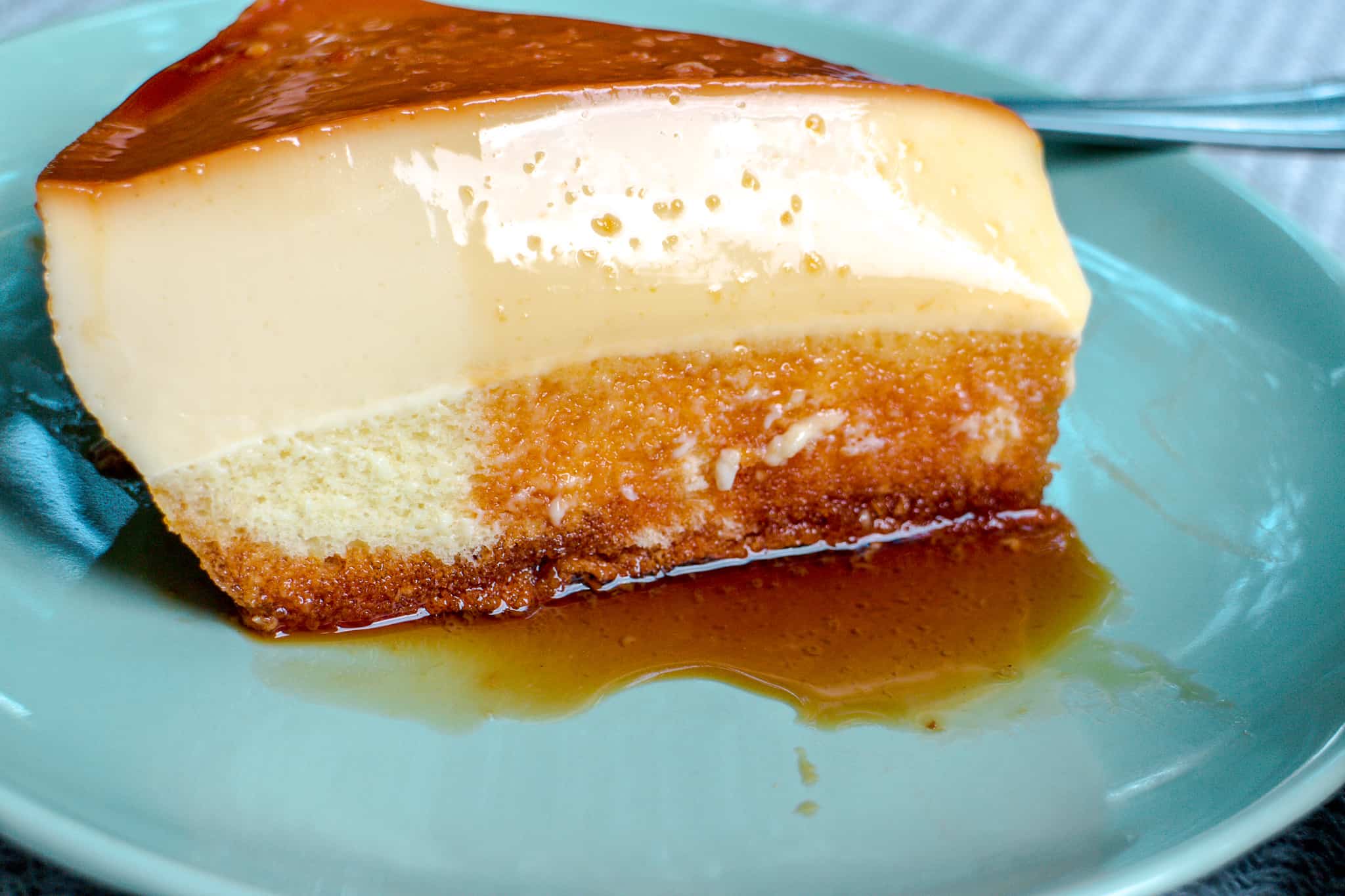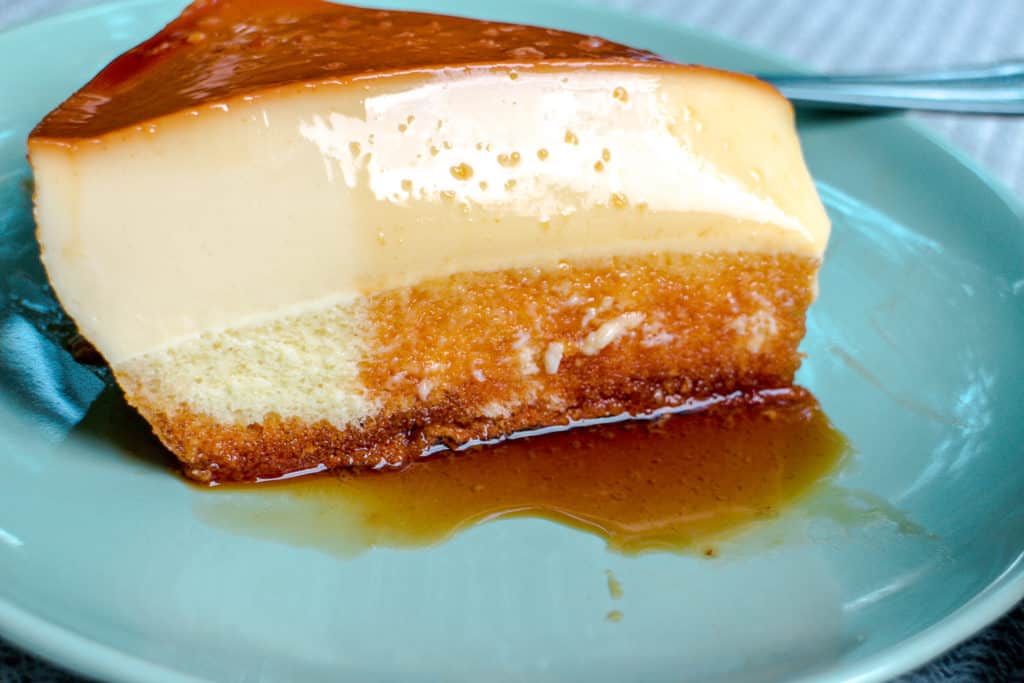 In Vietnam, coffee is sometimes poured over the flan, which brings out the deep flavor of the caramelized sugar.
📋 Recipe
Flan cake (Bánh Flan Bông Lan)
Ingredients
For the flan custard
6

eggs

1

can

14 oz sweetened condensed milk

6

tablespoon

granulated sugar

4

cups

milk

2

teaspoon

vanilla extract
For the chiffon cake
3

eggs

50

g

cake flour

50

g

sugar

30

g

milk

30

g

vegetable oil

1

teaspoon

vanilla
Instructions
Preheat oven to 325 degrees
For caramel
Heat sugar in a saucepan over medium heat until dark golden

Immediately pour caramel into a 9-inch cake pan
For flan custard
Mix eggs and condensed milk well.

Add milk, sugar and vanilla and mix well.

If not making a cake layer, strain immediately into cake pan and bake about 25-30 minutes until set. If including cake layer, set custard aside
For chiffon cake
Separate eggs

Beat egg yolks with milk, vanilla and oil.

Sift in flour and mix well

With a hand mixer, beat egg whites until foamy and opaque. Add sugar and continue to beat until stiff peaks form.

Carefully fold egg whites into egg yolk mixture.
Assembling the flan cake
Strain custard into prepared cake pan

Spoon cake batter on top of custard

Bake for about 30-40 minutes, until jiggly but set. If the cake browns too quickly, cover with aluminum foil while you continue to bake.

Let cool completely, then refrigerate for at least 8 hours or overnight

To remove the flan, run an offset spatula or knife around the circumference of the cake. Flip a serving plate over the cake pan, and turn the entire flan over onto the plate.
---
Did you make this recipe? Tag @bun.bobae on instagram and hashtag it #bunbobae!
---
Don't miss a single recipe! Sign up below for recipes in your inbox: