I just got back from a trip to Santa Fe, New Mexico! It was MUCH needed vacation, and I have so many restaurant reviews for you. But first, a recipe for an easy weeknight chicken curry that uses a spice mix I bought at Savory Spice while I was on vacation.
The bae and I arrived in Santa Fe a few hours before hotel check-in, so we took a walk into the plaza. Along the way, we stopped at the cutest little spice shop! The store smelled amazing, and the two employees there showed us how to taste whatever we wanted! The bae and I both left with several spices. I'm so thankful he's as weirdly into foodstuffs as I am.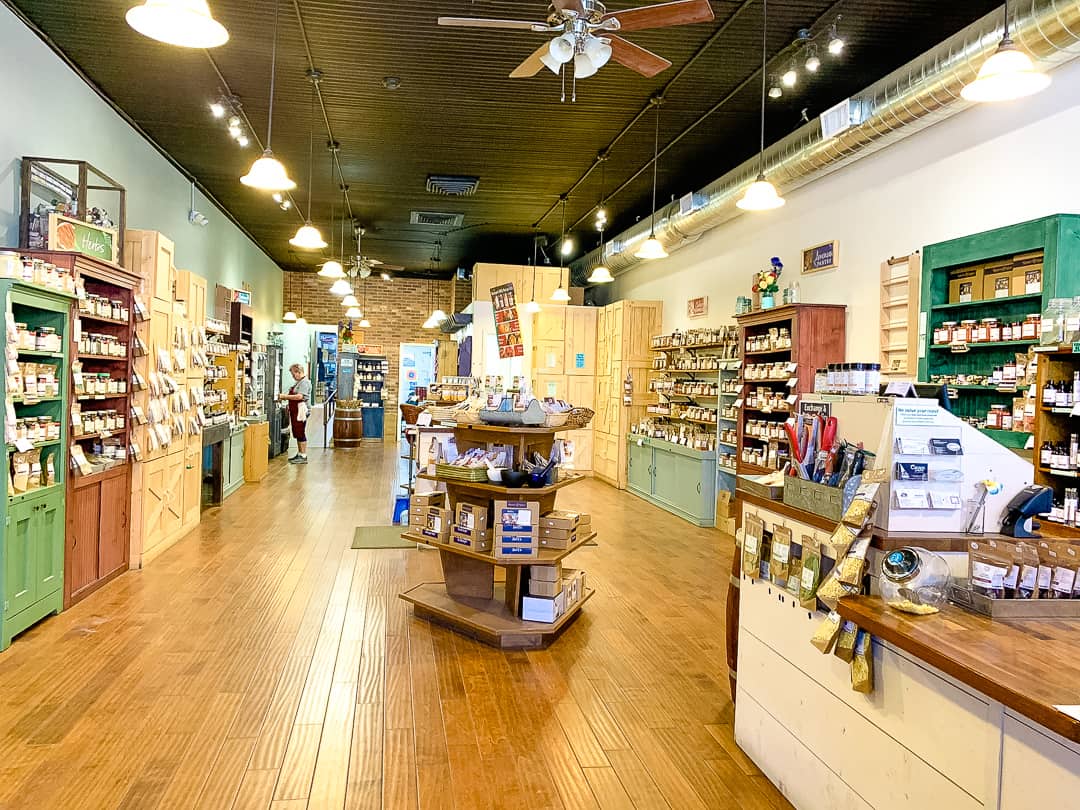 Ghost pepper chili powder
We both left the store with a bottle of Ghost Pepper Curry Powder, and when I got home, I was SO excited to use it. The curry powder reminds me of the Vietnamese curry powder that my family buys from Cho Ben Thanh in Vietnam. I used that powder for my Lemongrass Curry Fried Fish (Cá Chiên Cà Ri Sả). This powder has more of a kick though, from the ghost peppers.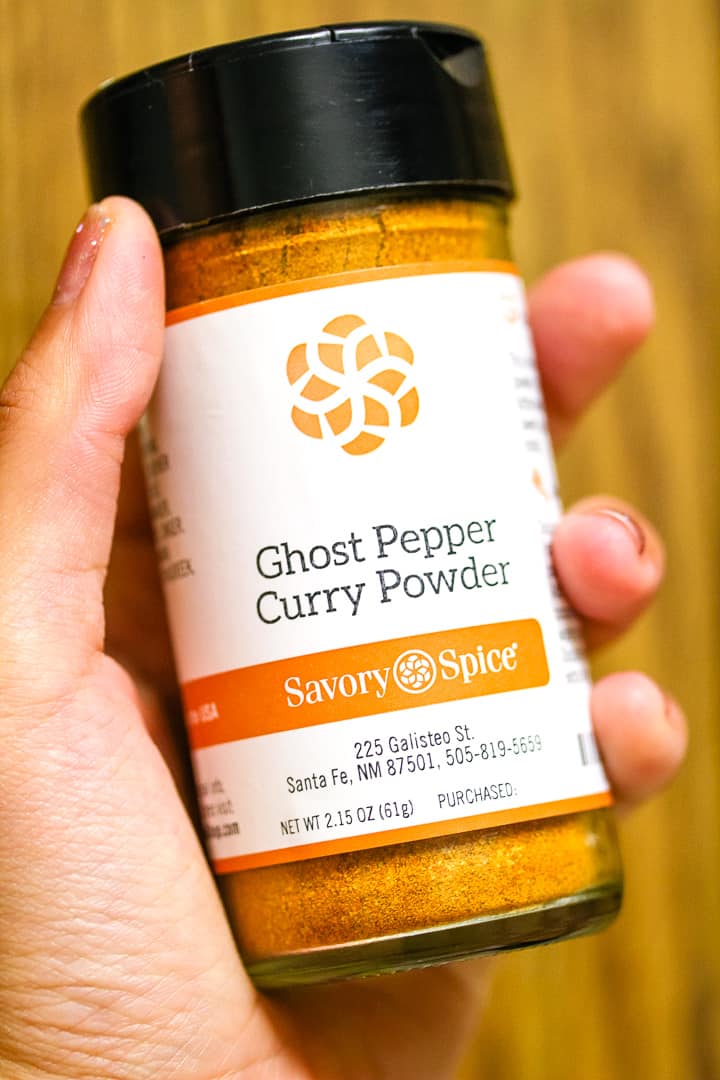 The chicken curry I made with this spice is so easy to customize. You don't have to use the same vegetables I did. You don't even have to use chicken! The recipe will taste just as good with pork, beef or even tofu. The recipe is more of a basic backbone than rigid instructions. Experiment with what you love and let me know how it comes out!
You don't need this special Ghost Pepper Curry powder to make this dish either. Just increase the amount of red pepper flakes in the marinade to compensate for the lack of heat in your regular curry powder!
Traditional cà ri gà is thinner and more soupy and typically served with bread for dipping. This recipe has all of the same flavors, but has less liquid and is thicker, like a typical Thai curry. It tastes great by itself or over rice!
Easy Chicken Curry: Step-by-step instructions
Start by chopping up your chicken into small cubes, about an inch. I used skin-on chicken thighs because they're flavorful and harder to overcook. You can use any protein that you like! Marinate the protein with fish sauce, chopped lemongrass, red pepper flakes, garlic, shallot, salt and pepper. Omit the red pepper flakes if you can't handle the spice. Increase it if your curry powder isn't already spicy!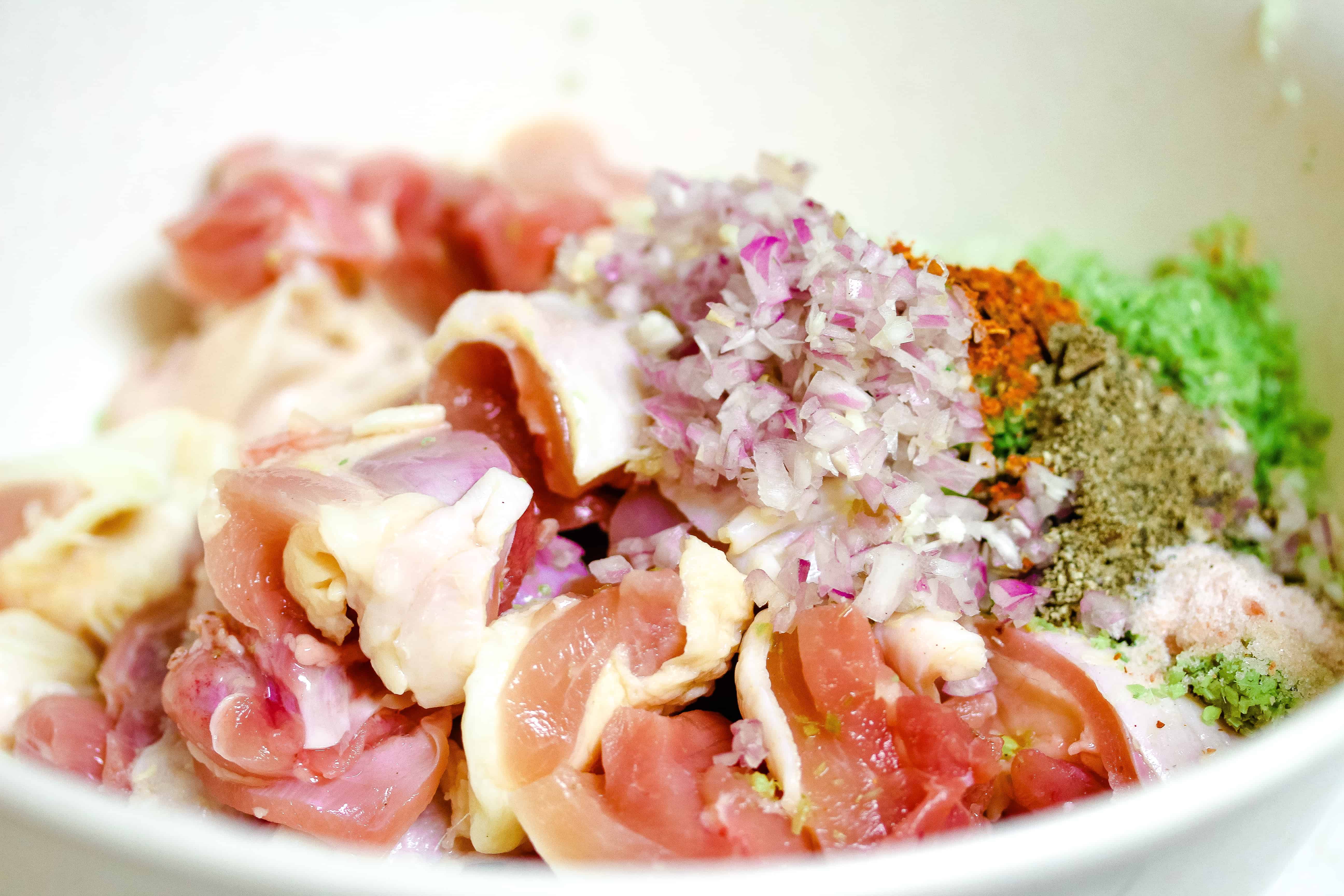 Fry the chicken in a large skillet over medium-high head. After about a minute, sprinkle your curry powder in.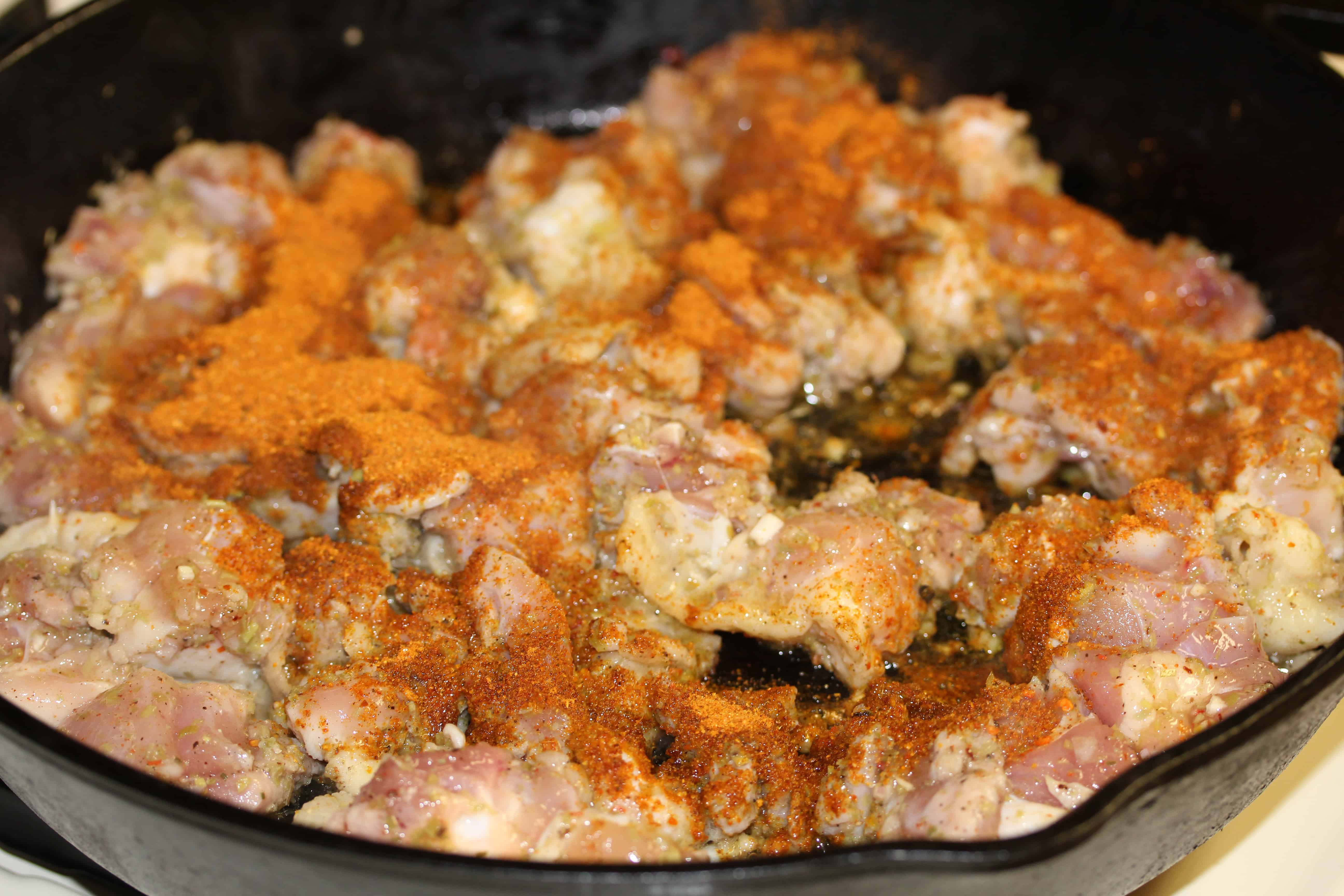 Add your vegetables when the meat is completely opaque. I added the cauliflower first, waited a few minutes, and then added zucchini, oyster and shiitake mushrooms. Add the vegetables that take longest to cook first. It will look like you have a lot of vegetables, but they will cook down.
Add some chicken broth and a can of coconut milk. If you like your curry thicc, don't add the chicken broth at all! Let everything simmer for about 5 minutes.
This chicken curry was good enough to eat on its own, but would be equally delicious served over rice.
Easy Chicken Curry
Course: Main
Cuisine: Asian, Vietnamese
Difficulty: Easy
This curry isn't a traditional Vietnamese chicken curry. It doesn't take as long to make, and the broth is thicker, but all of the flavors are there.
Ingredients
2 lb chicken, cubed

3 tablespoon chopped lemongrass

2 tablespoon fish sauce

4 cloves garlic, minced

1 shallot, minced

¼ teaspoon red pepper flakes (optional)

¼ teaspoon pepper

½ teaspoon salt

1 tablespoon canola oil

1 tablespoon Ghost Pepper Curry Powder, or Madras Curry Powder

1 head cauliflower, chopped into florets

1 zucchini

4 oz oyster mushrooms

4 oz shiitake mushrooms

¼ cup chicken broth

1 can (13.5 oz) coconut milk
Direction
Mix chicken with fish sauce, lemongrass, garlic, shallot, red pepper flakes, salt and pepper. Let sit for about 10 minutes.
While chicken is marinating, chop all of your vegetables
Heat oil over medium-high heat in a large skillet. Add chicken and brown for about a two minutes
Add curry powder and continue cooking until fragrant, about 3 minutes
Add cauliflower. Cook about 5 minutes before adding zucchini and mushrooms. Cook until tender, about 2 minutes
Turn heat down to medium-low. Add chicken broth and coconut milk. Simmer for about 10 minutes until cooked.
Serve over steamed rice
Did you make this recipe? Tag @bun.bobae on instagram and hashtag it #bunbobae to be featured!
---
Don't miss a single recipe! Sign up below for recipes in your inbox:
---
Loved this Recipe? You might also like: