This Fried Fish with Curry and Lemongrass, or Cá Chiên Cà Ri Sả, is so nostalgic for me. It's one of my go-to quick dinner recipes, and it was one of my mom's too. I remember eating this multiple times a month growing up! There are a ton of different recipes for fried fish, or cá chiên in Vietnam. Many of them use whole fish, but this recipe uses filets. It saves on time, but don't worry — the flavor is all there.
Fried Fish with Curry and Lemongrass (Cá Chiên Cà Ri Sả) to try later!
Jump to:
🐟 Ingredients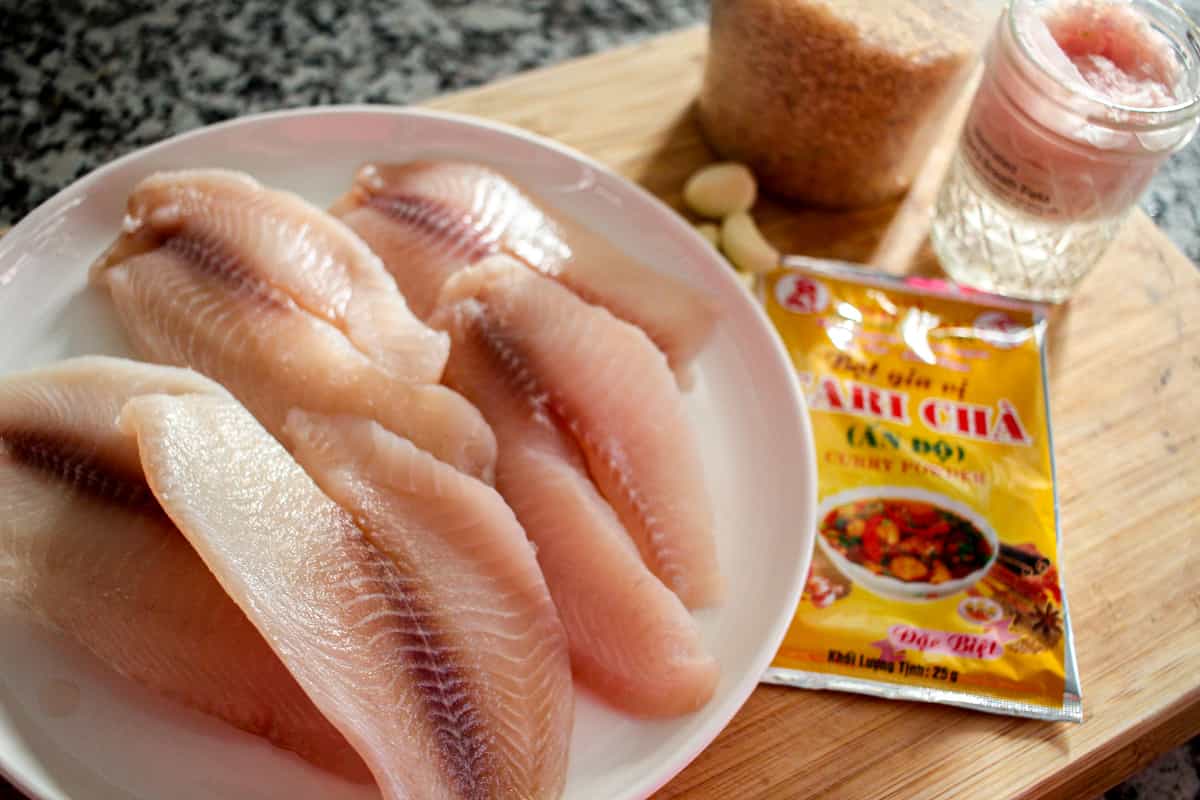 You will need:
Fish filets
Vietnamese curry powder
Minced Garlic
Minced Shallot
Minced Lemongrass
Fish Sauce
Salt
Pepper
Cooking oil
See recipe card for quantities.
Instructions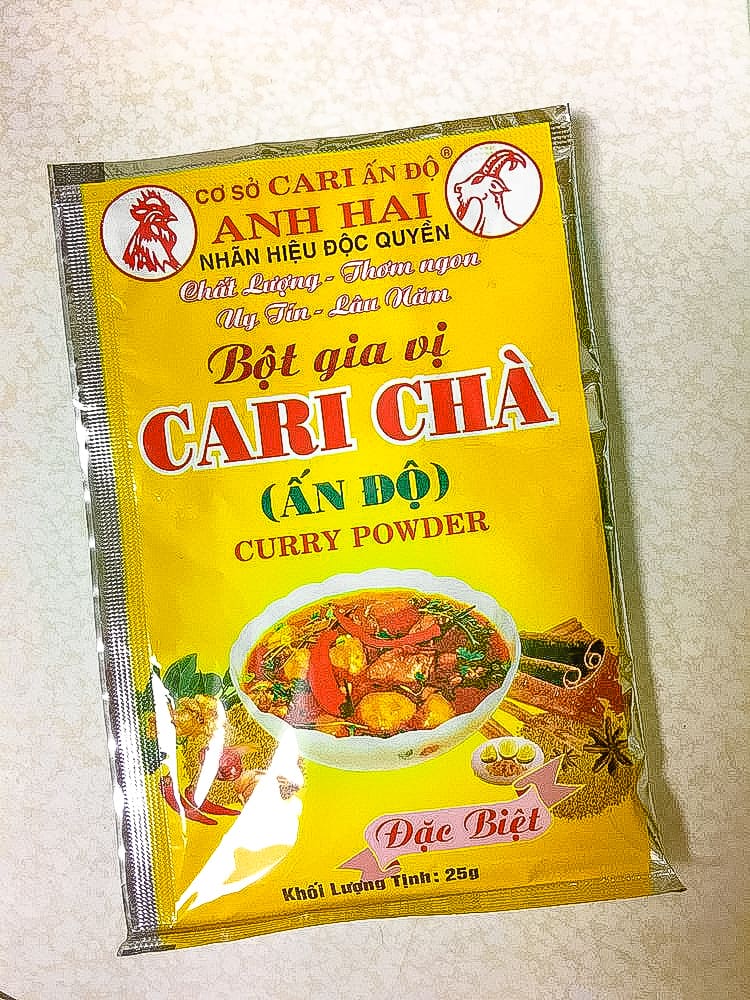 Vietnamese curry has a very similar flavor to Japanese curry. The curry powder mix usually includes a lot of turmeric to give it a bright yellow color. I get mine in bulk from a stall in the Cho Ben Thanh market in Vietnam, but you can find it in any Asian supermarket. S&B is a popular Asian brand. Madras curry powder is also a good substitute.
Cá chiên cà ri sả: Step-by-step instructions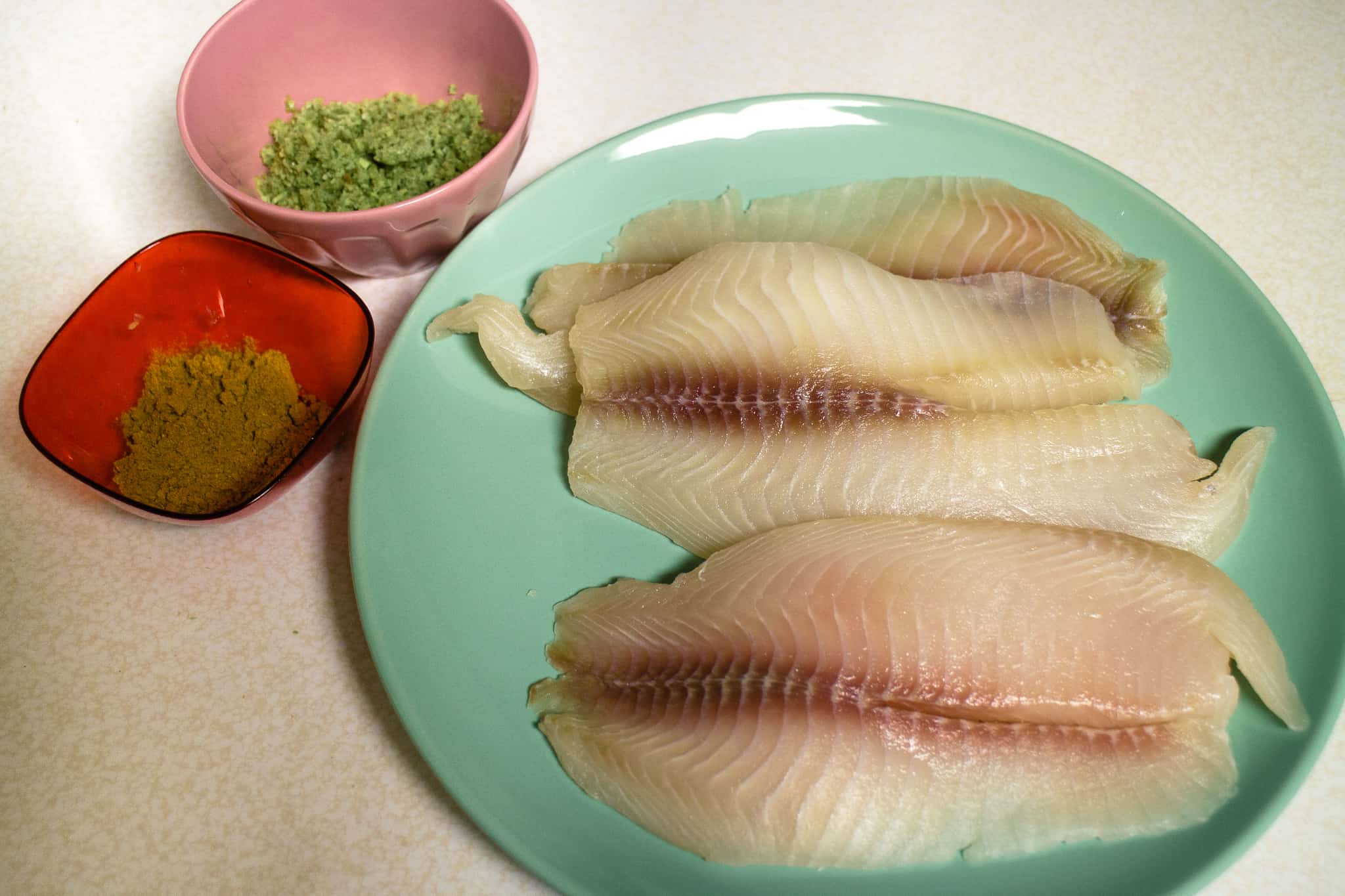 Pat your fish dry and season liberally with salt and pepper. I used tilapia filets. You can use catfish, cod or any other firm white fish.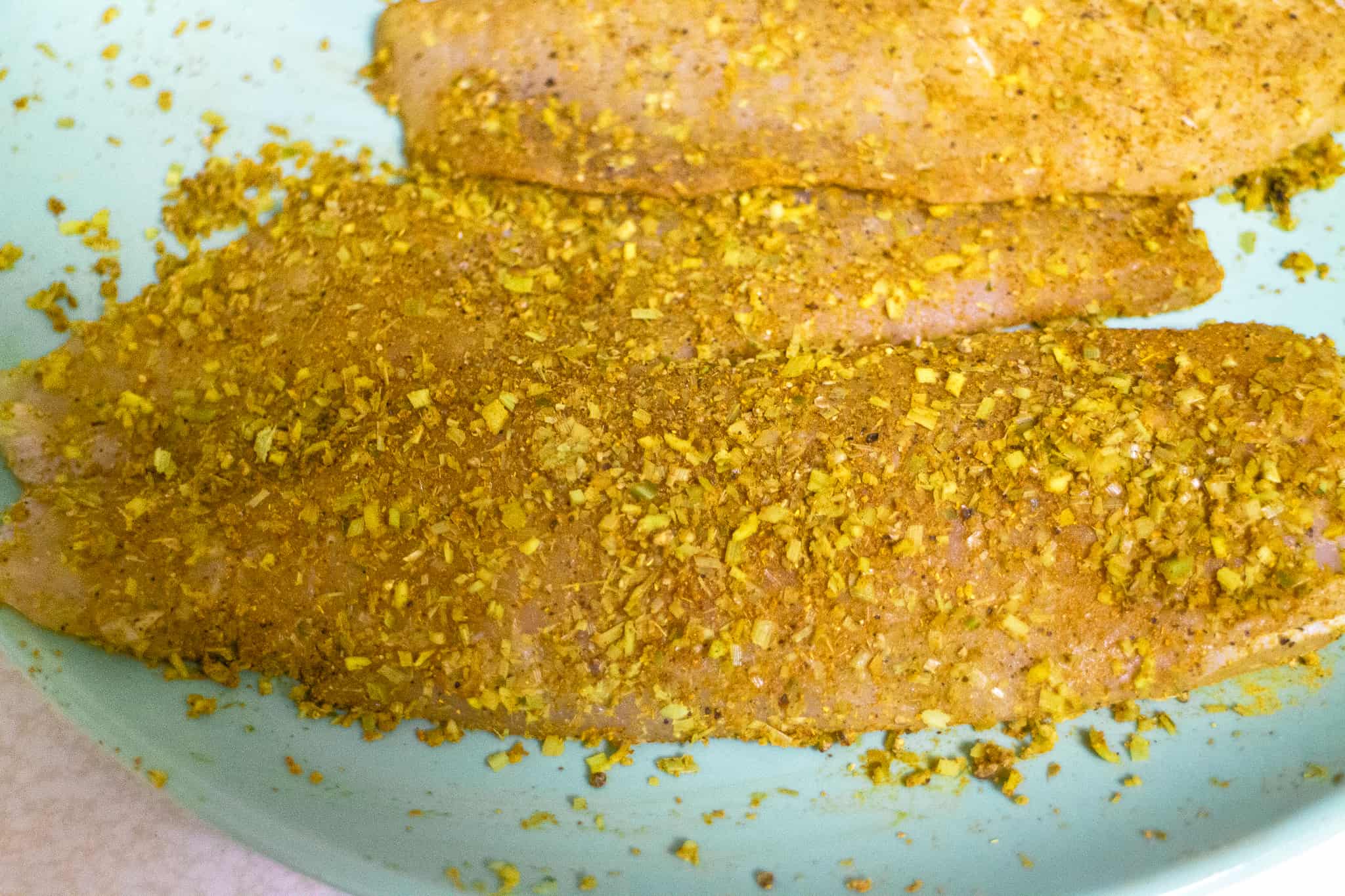 Pat the curry powder onto the fish, followed by the lemongrass. I buy my lemongrass frozen and pre-ground, but you can also use fresh lemongrass processed in a food processor. It will taste better!
Use a patting motion instead of a rubbing motion to help the lemongrass stick.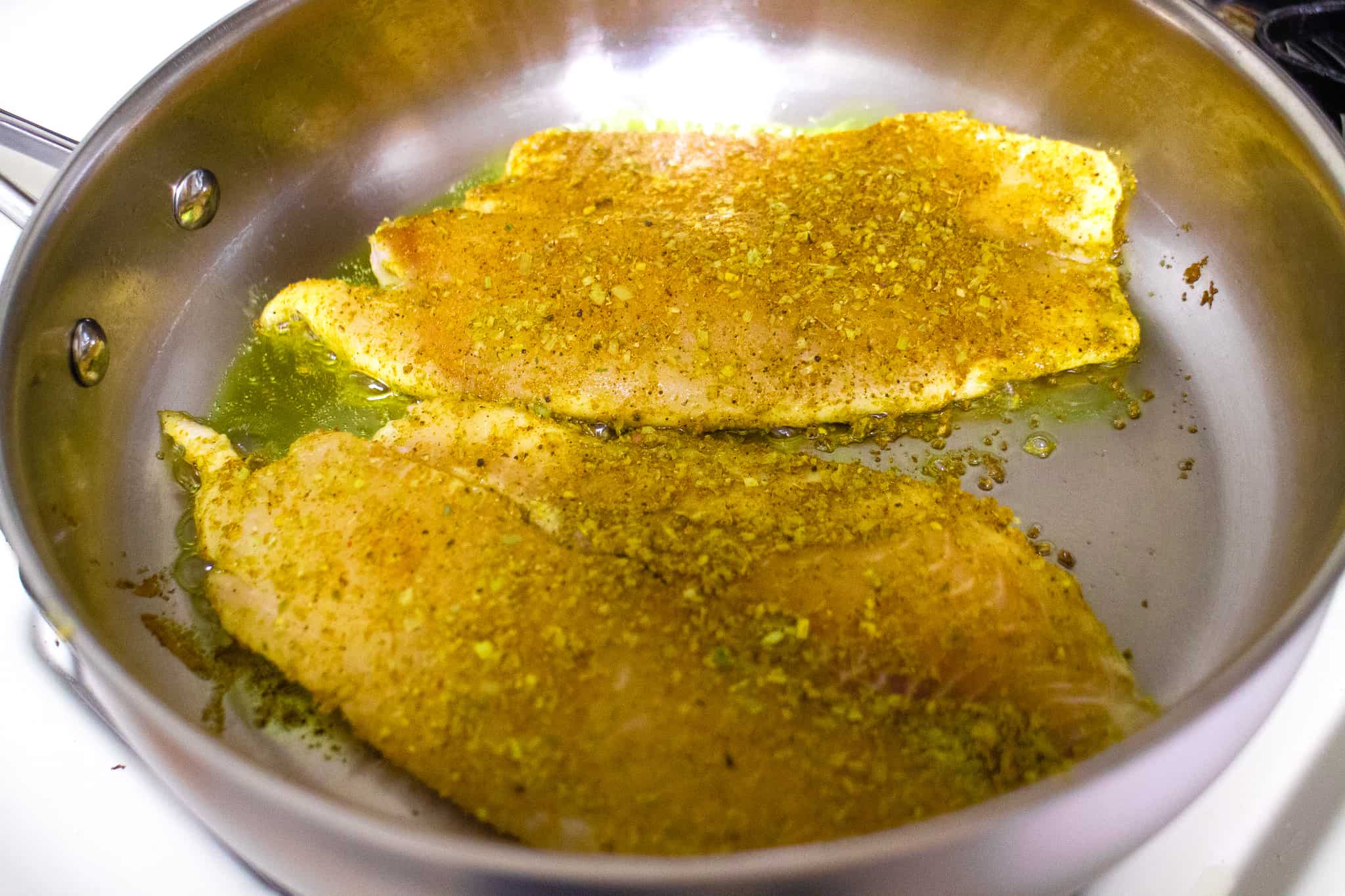 Heat a few tablespoons of oil in a pan and pan-fry on medium-high heat for about 4 minutes on each side, or until browned.
This cá chiên tastes great with rice. I served mine with cauliflower rice for a low carb option. Add a few of your favorite veggies, and you've got yourself a quick meal.
Did you make this recipe? Tag @bun.bobae on instagram and hashtag it #bunbobae!
---
Don't miss a single recipe! Sign up below for recipes in your inbox: