This is my go-to recipe when I'm feeling uninspired and I don't want to spend that much time in the kitchen. There are a ton of different recipes for fried fish, or cá chiên in Vietnam. Many of them use a whole fish, but cá chiên cà ri sả uses skinless filets for a quick and easy dinner. These filets also taste great cold, which makes for great meal prep!
Vietnamese curry powder
The fried fish uses Vietnamese curry powder. Vietnamese curry powder tastes very different from Thai or Indian curries. Fun fact: There's actually no such thing as "curry powder" in Indian cuisine! Each dish that you would call curry actually has its own name. You can thank British colonialism for the misconception that every Indian dish that has a flavorful gravy is a curry (Huffpost has a great article about how the concept of Indian curry is a lie).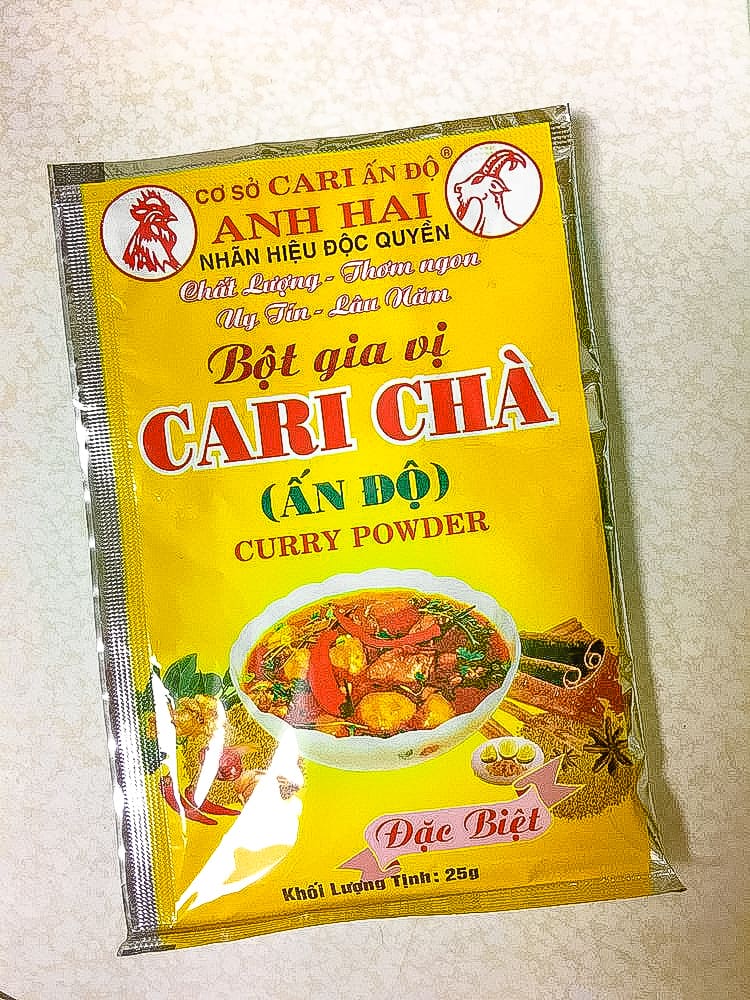 Vietnamese curry has a very similar flavor to Japanese curry. The curry powder mix usually includes a lot of turmeric to give it a bright yellow color. I get mine in bulk from a stall in the Cho Ben Thanh market in Vietnam, but you can find it in any Asian supermarket. S&B is a popular Asian brand. Madras curry powder is also a good substitute.
Cá chiên cà ri sả: Step-by-step instructions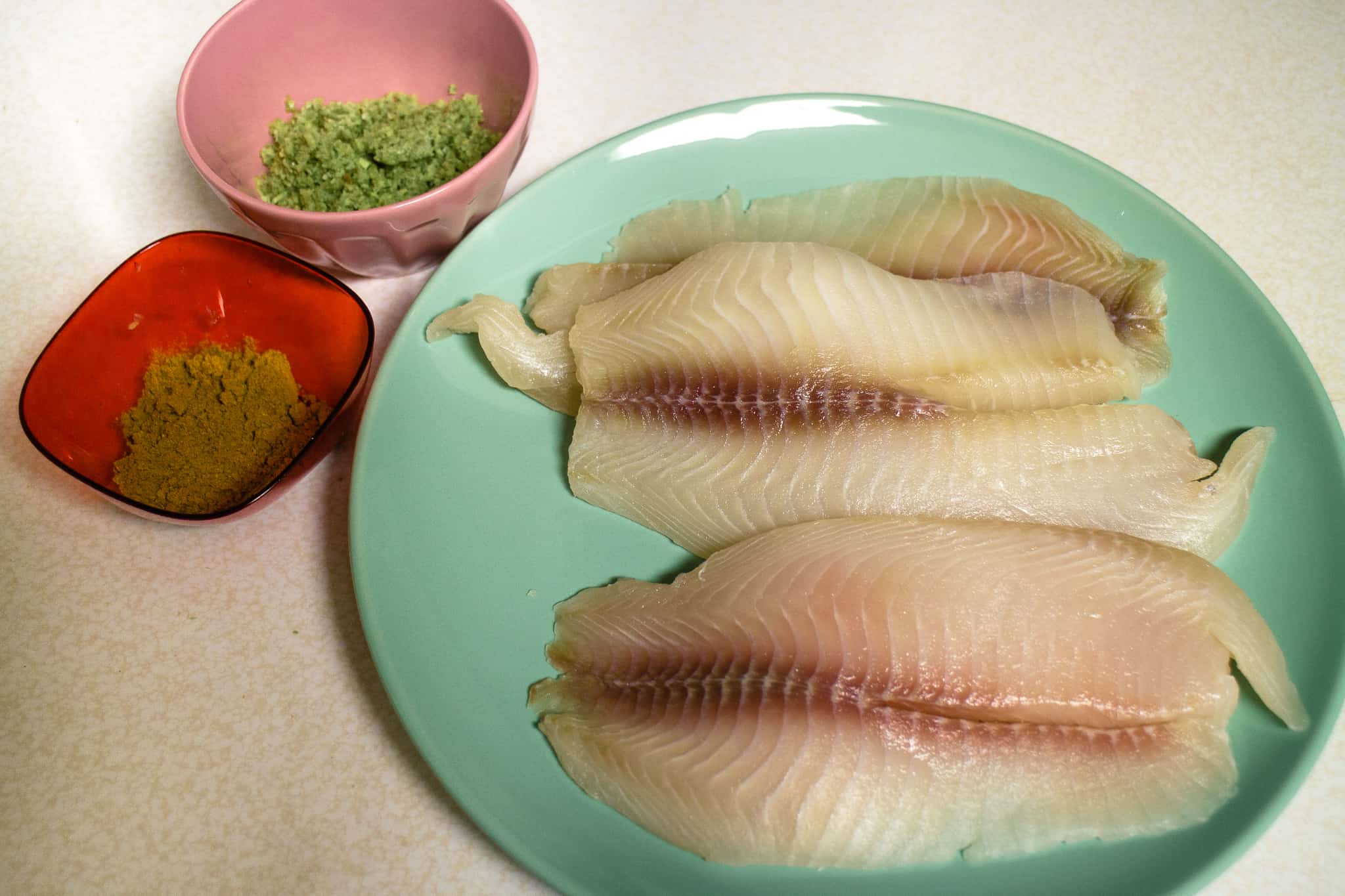 Pat your fish dry and season liberally with salt and pepper. I used tilapia filets. You can use catfish, cod or any other firm white fish.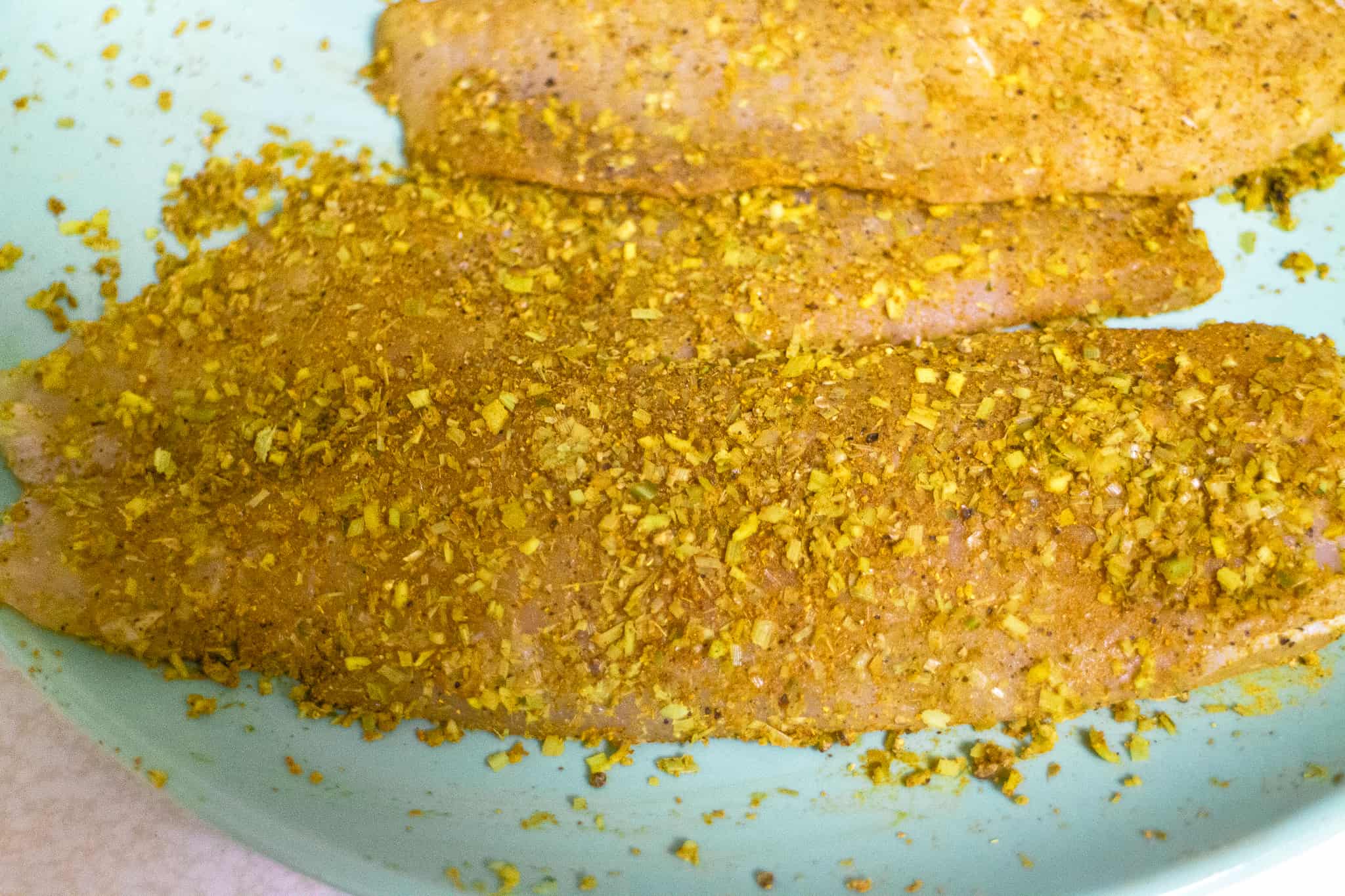 Pat the curry powder onto the fish, followed by the lemongrass. I buy my lemongrass frozen and pre-ground, but you can also use fresh lemongrass processed in a food processor. It will taste better!
Use a patting motion instead of a rubbing motion to help the lemongrass stick.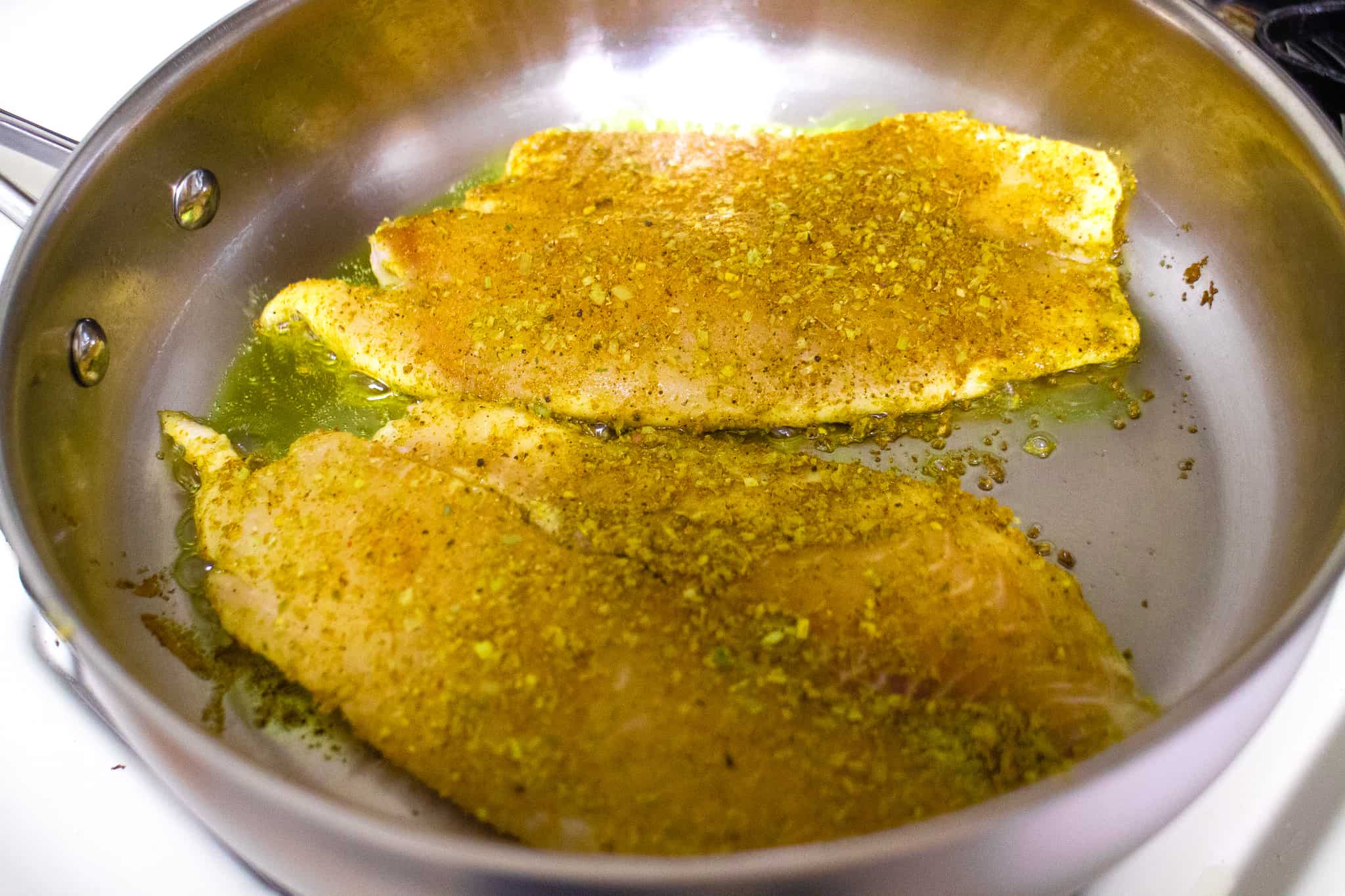 Heat a few tablespoons of oil in a pan and pan-fry on medium-high heat for about 4 minutes on each side, or until browned.
This cá chiên tastes great with rice. I served mine with cauliflower rice for a low carb option. Add a few of your favorite veggies, and you've got yourself a quick meal.
Fried Fish with Curry and Lemongrass (Cá Chiên Cà Ri Sả)
Course: Main
Cuisine: Vietnamese
Difficulty: Easy
Ingredients
1 lb tilapia (or other firm white fish) filets

½ teaspoon salt

½ teaspoon pepper

1 tablespoon Vietnamese curry powder

3 tablespoon ground lemongrass

2 tablespoon canola oil
Directions
Pat the fish dry and season with salt and pepper.
Rub curry powder on both sides of fish filets
Pat lemongrass into both sides of fish filets. Use a patting motion instead of a rubbing motion to help the lemongrass stick.
Heat oil in a pan on medium-high. Pan fry each side, about 4 minutes. Flip the fish only once.
Did you make this recipe? Tag @bun.bobae on instagram and hashtag it #bunbobae!
---
Don't miss a single recipe! Sign up below for recipes in your inbox: