Cooking is so much more fun when you can share your food with your loved ones. Since Lent this year is all about gratitude for me, I wanted to share a meal with some friends I appreciated, and there's no better way of doing that than with these catfish spring rolls.
This is one of those dishes that works best if you're cooking for a crowd. It's a whole fish, served with tons of vegetables and herbs and wrapped in rice paper. You make the spring rolls at the table, and it's a wonderful interactive dinner. The fish is baked, and with all of the fresh veggies and cooked onions, it's also a super healthy meal. It's also super easy to make, since your guests will be assembling the meal instead of you 😉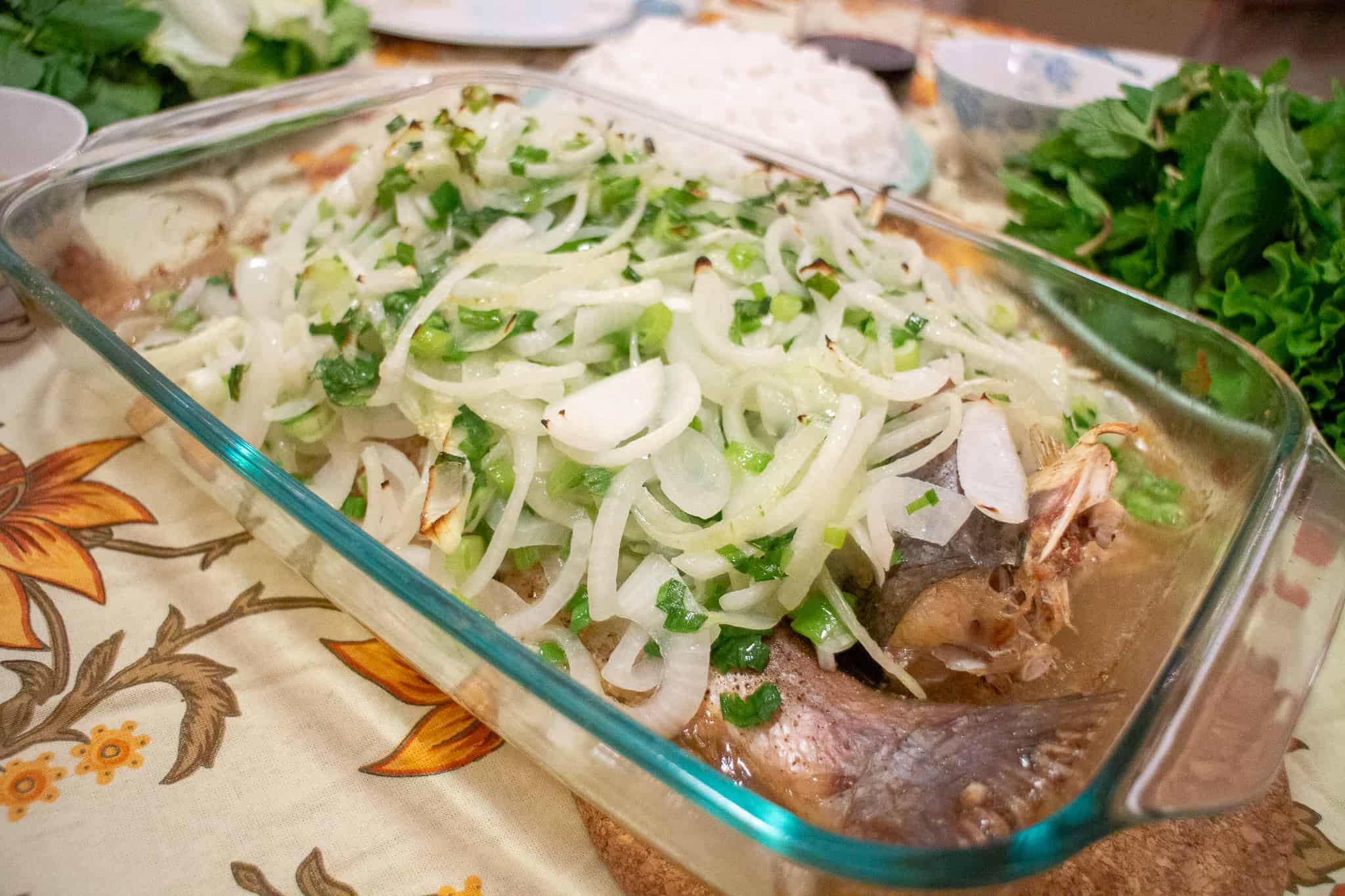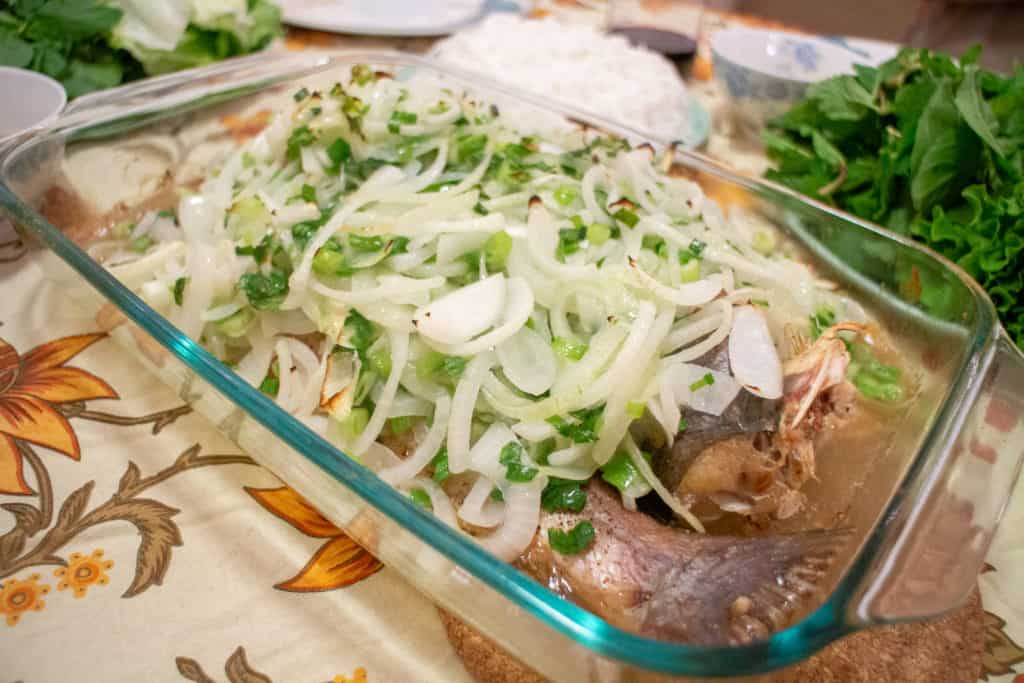 I always use catfish for this dish, but you can use any fish that you like. I've been served cá cuốn bánh tráng that was made with salmon as well, and it was equally delicious.
Whole Catfish Spring Rolls (Cá Cuốn Bánh Tráng): Step-by-step instructions
When buying whole fish at your grocery store, ask the people at the counter to descale, clean and cut the head and tail off of the fish. Season it generously inside and out with salt and pepper, and bake it in a 375 degree oven for 30-45 minutes. I used two medium sized catfish because we had a total of six guests, but one medium or large fish should be enough for 4 people.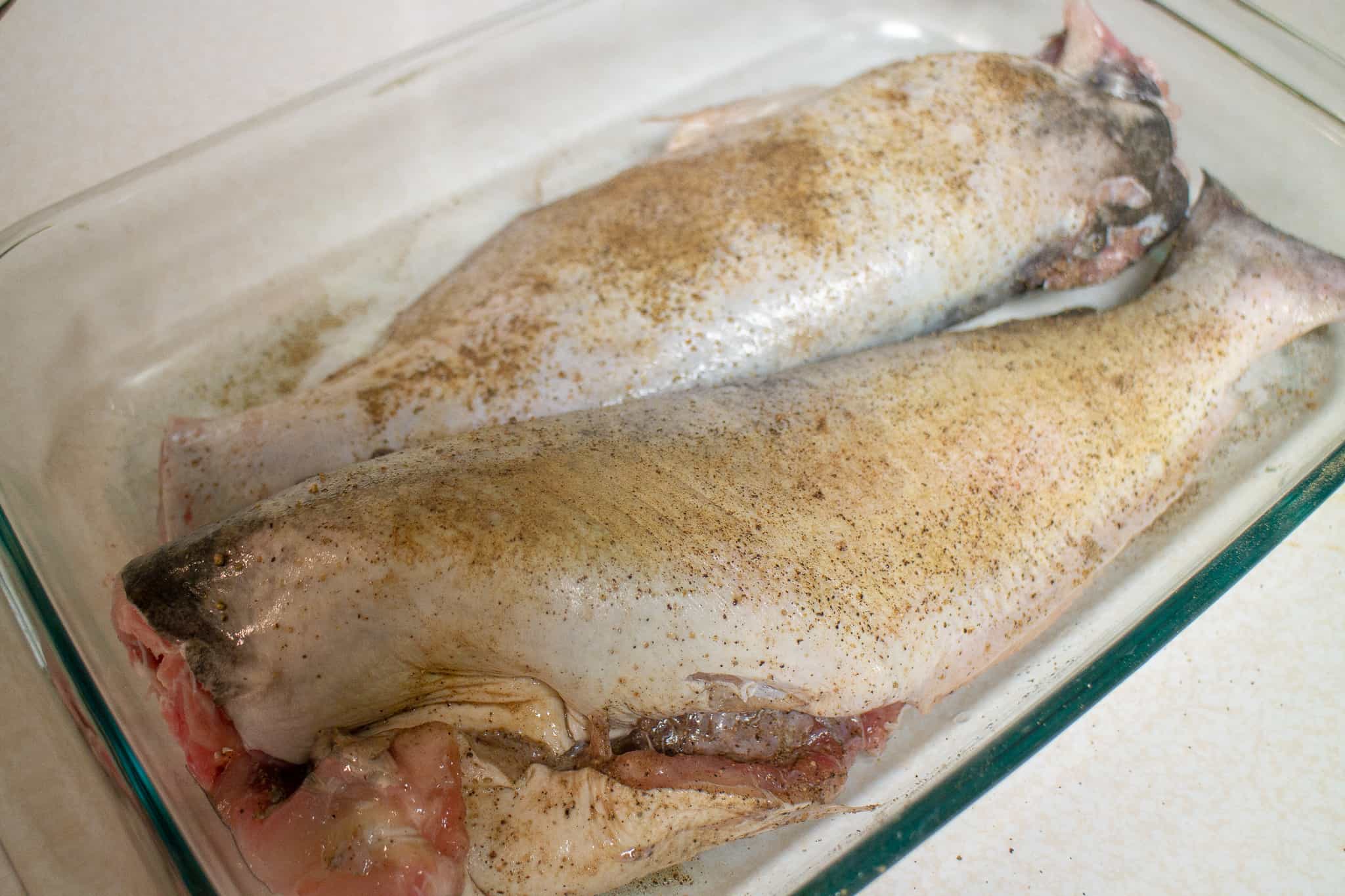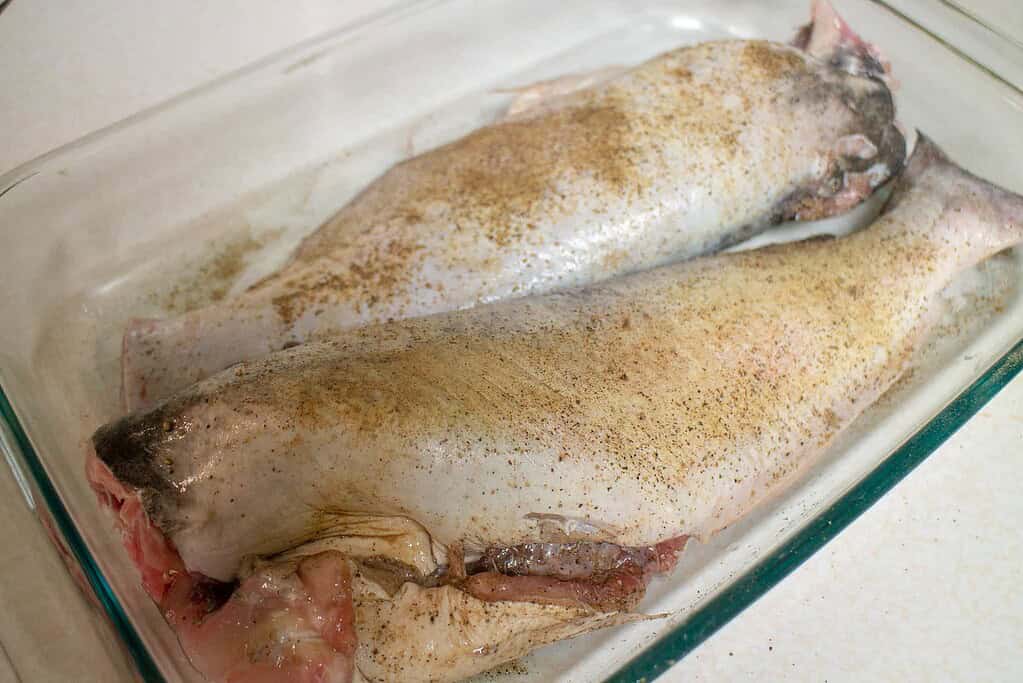 While the fish is in the oven, prepare the ingredients for the spring rolls. Boil a package of vermicelli according to the package instructions. Unlike pasta, you'll want to rinse these noodles really well after their cooked so that they don't stick to each other.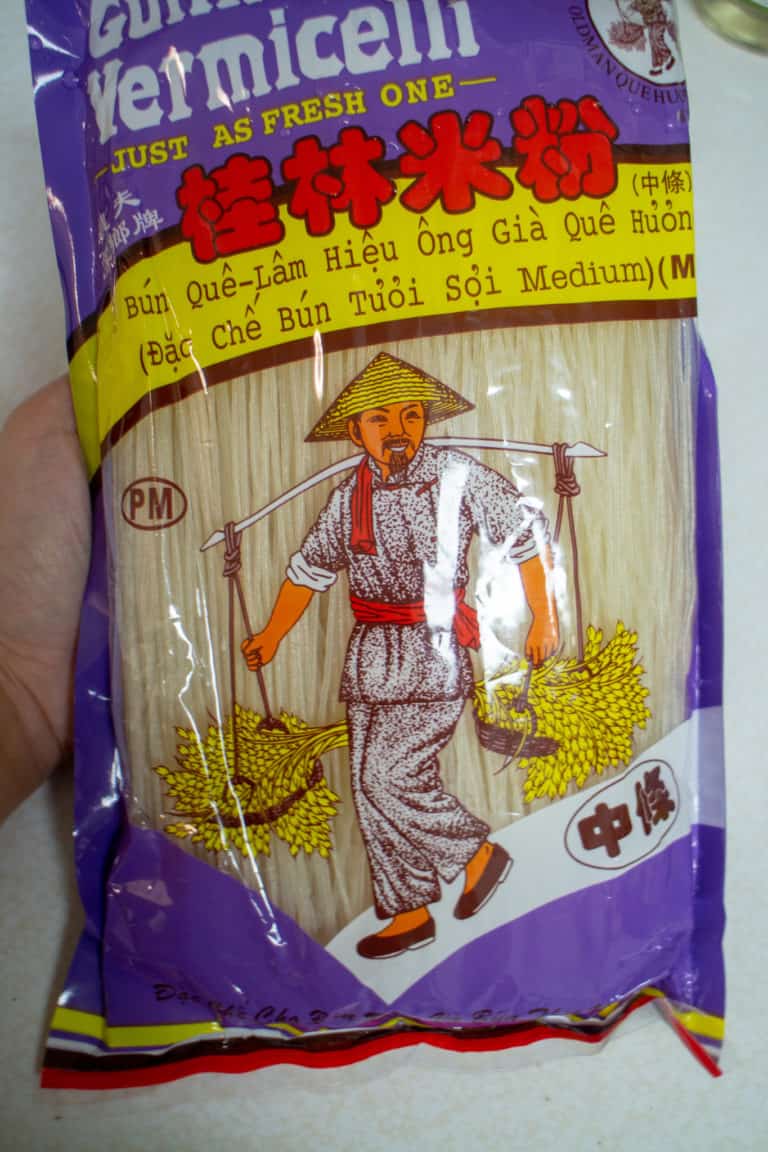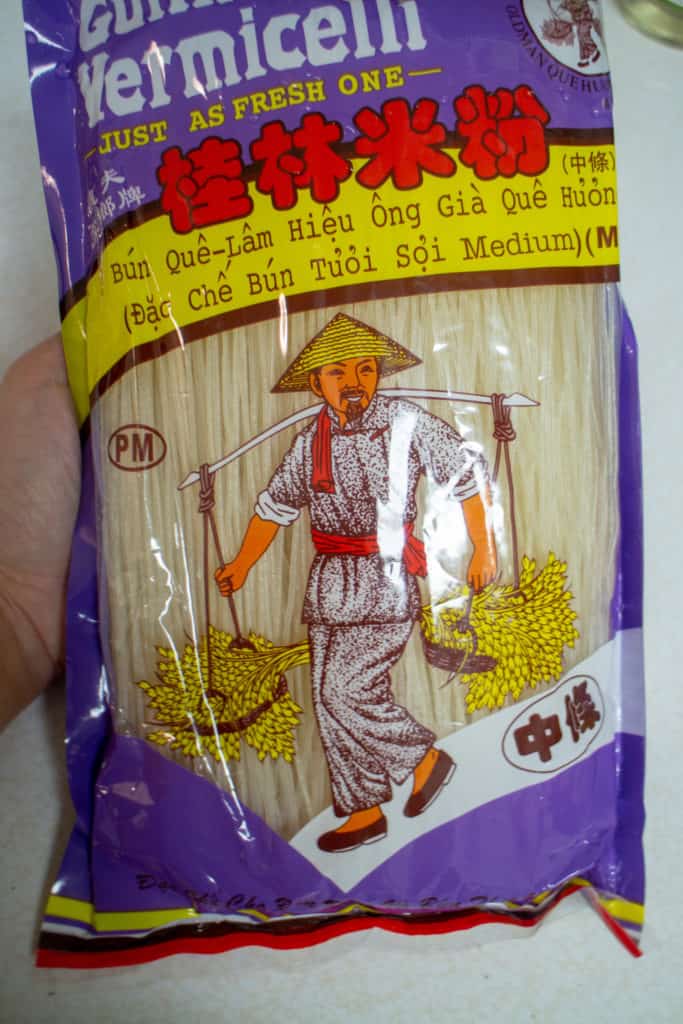 Wash and dry green leaf lettuce, mint, and thai basil. Pick the leaves off of the stems of the herbs before serving. The stems are rough and bitter and shouldn't be eaten. My family will sometimes also thinly julienne a Granny Smith apple. The tartness adds brightness to the spring rolls, as catfish very rich.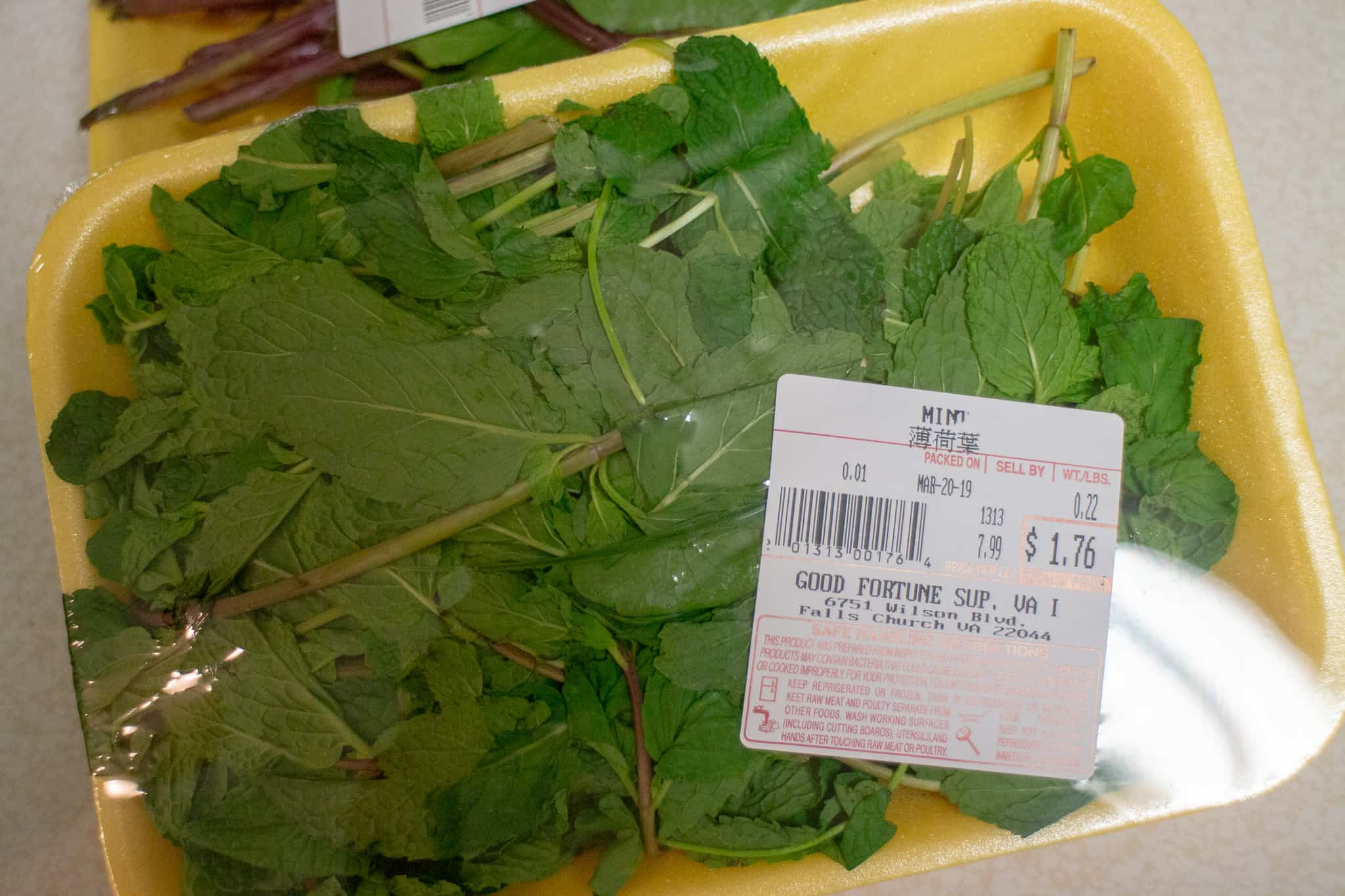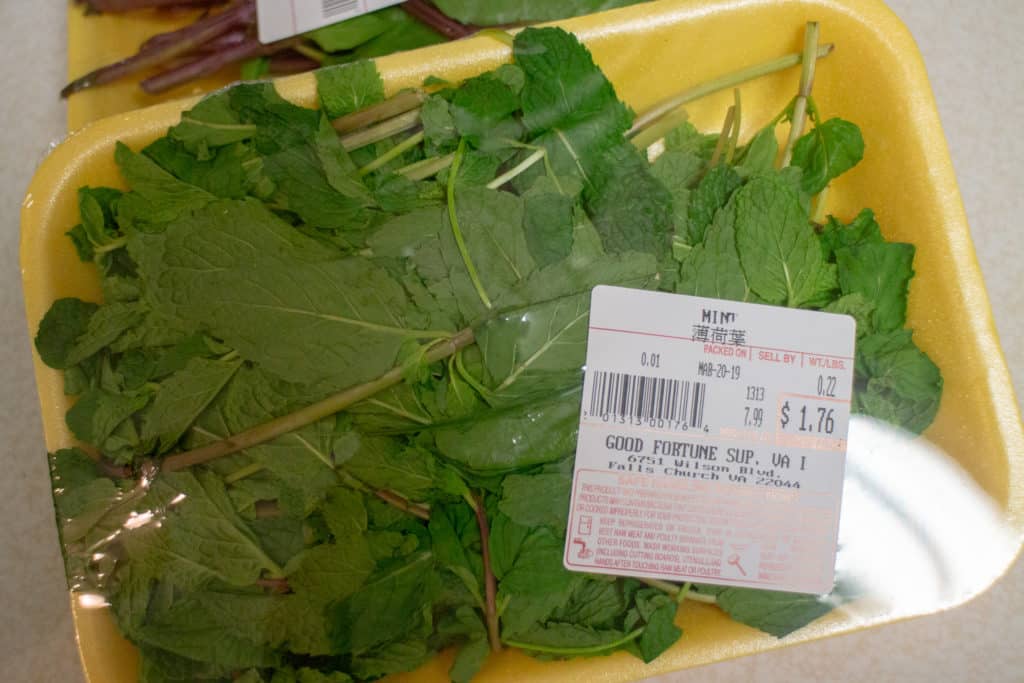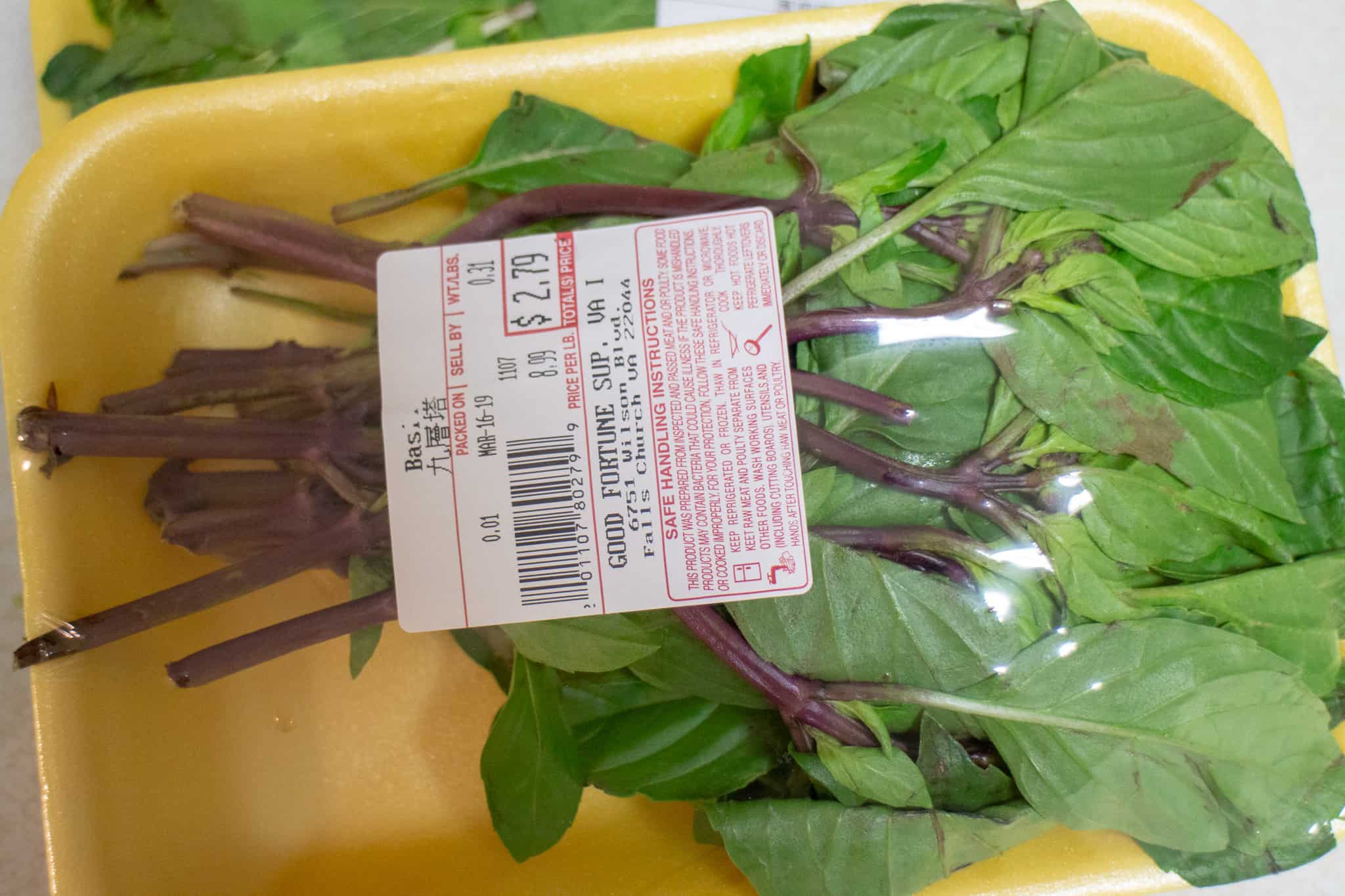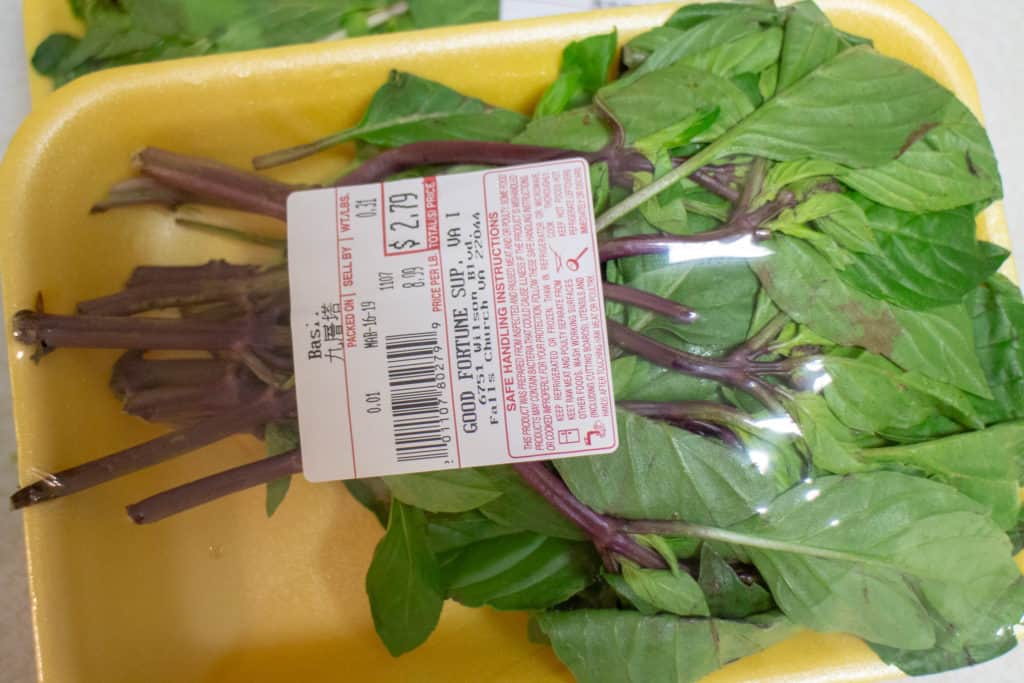 When the fish is almost done cooking, thinly slice one large onion and one bunch of scallions. Sauté them with one tablespoon of vegetable oil for about 3 minutes, just to soften up the onions. Then, put the onion mixture on top of the cooked catfish and broil until the onions are soft and translucent. You can broil for a shorter or longer amount of time depending on whether or not you like your onions soft or crunchy.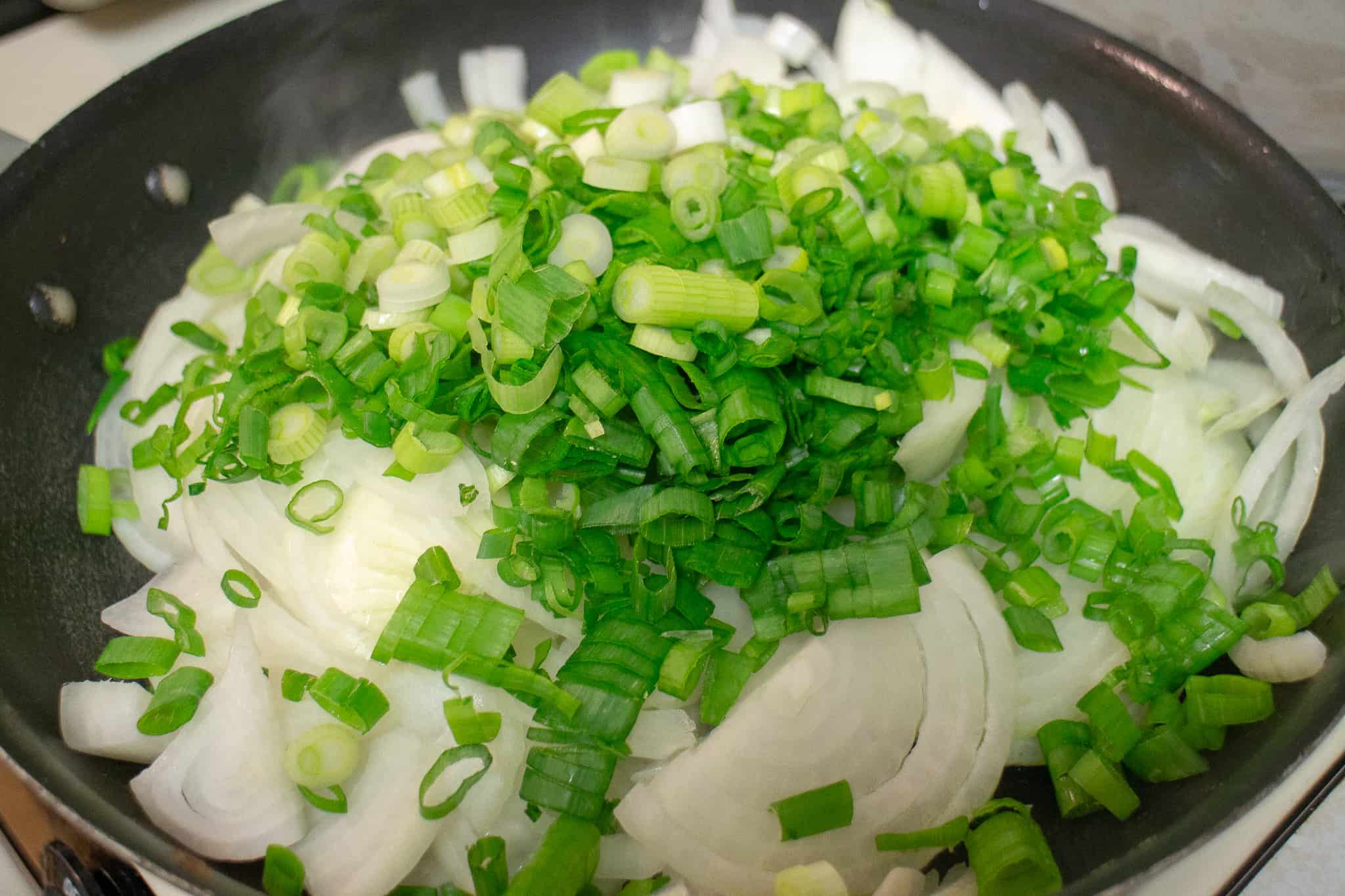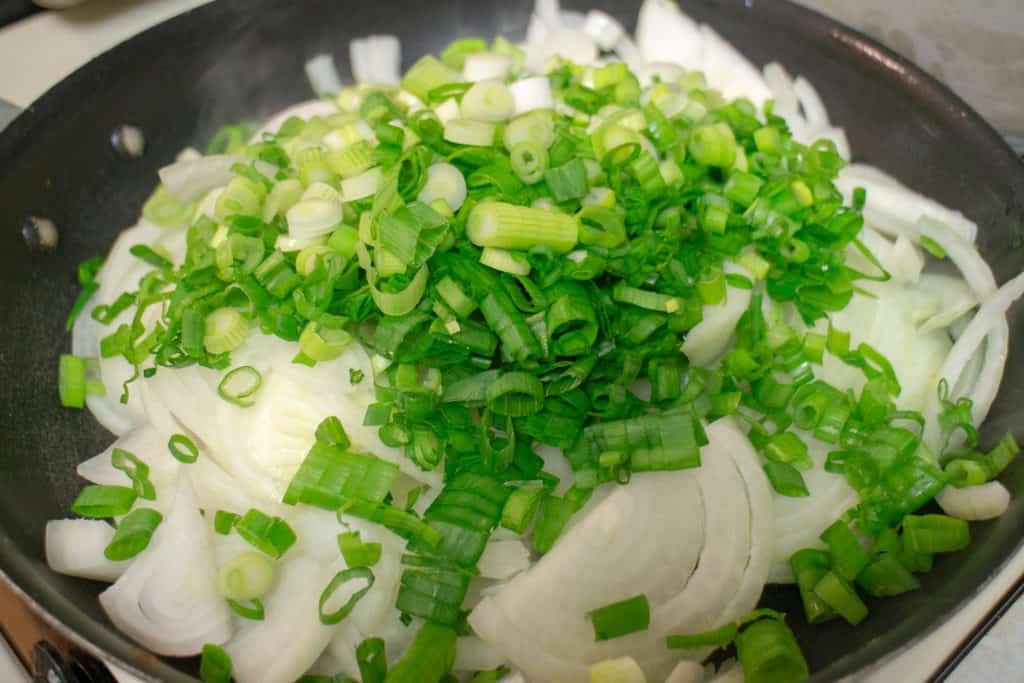 That's all of the cooking you have to do! Set up your table so that all of your guests have easy access to some noodles, vegetables, rice paper and fish. Everyone rolls their own spring rolls with whatever ingredients they like best.
How to Make a Spring Roll
My favorite brand of rice paper is Bánh Tráng Ba Cô Gái, or the Three Ladies Brand. It's easy to spot, just look for the rice paper packaging with three women on it! If you can't find it at your Asian grocery store, it's also available on Amazon.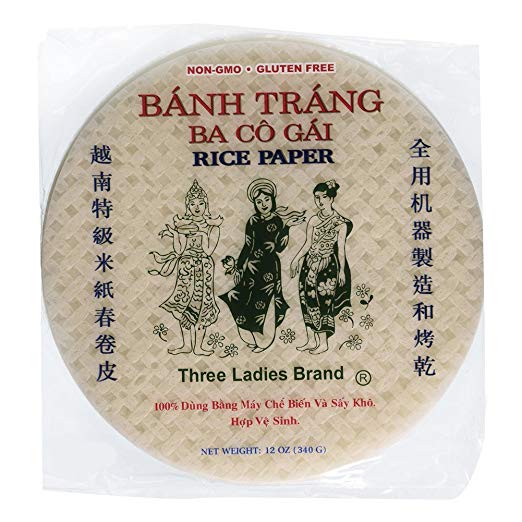 To make a spring roll, wet a sheet of rice paper in water. The trick to a sturdy spring roll is that the rice paper doesn't need as much water as you think it does. it's ok if there is a little dry spot in the middle of the paper after you dunk it in. Just rub the excess water around until the entire sheet is moistened. It will feel stiff at first, but it will soften up as you're adding your fillings.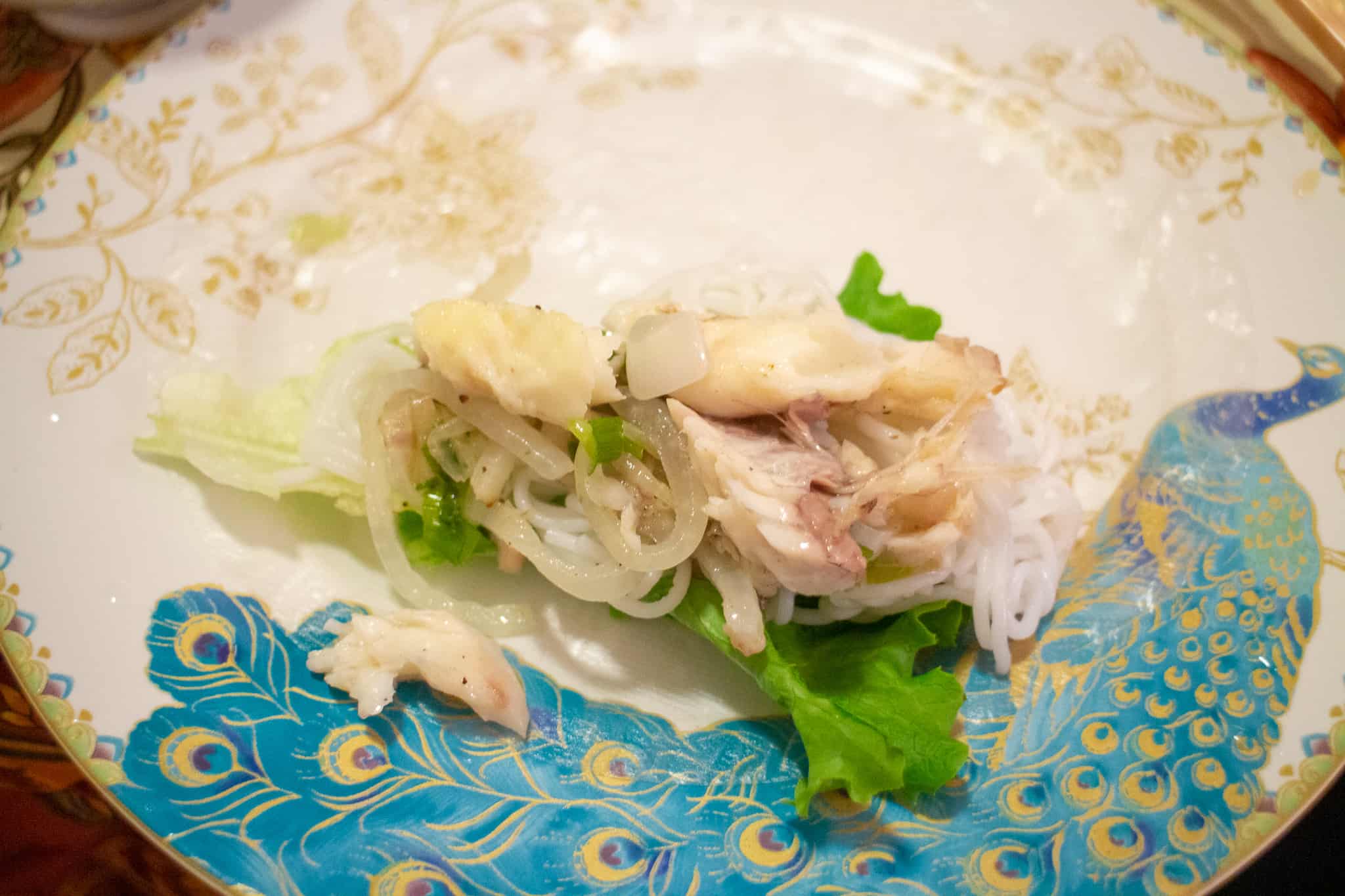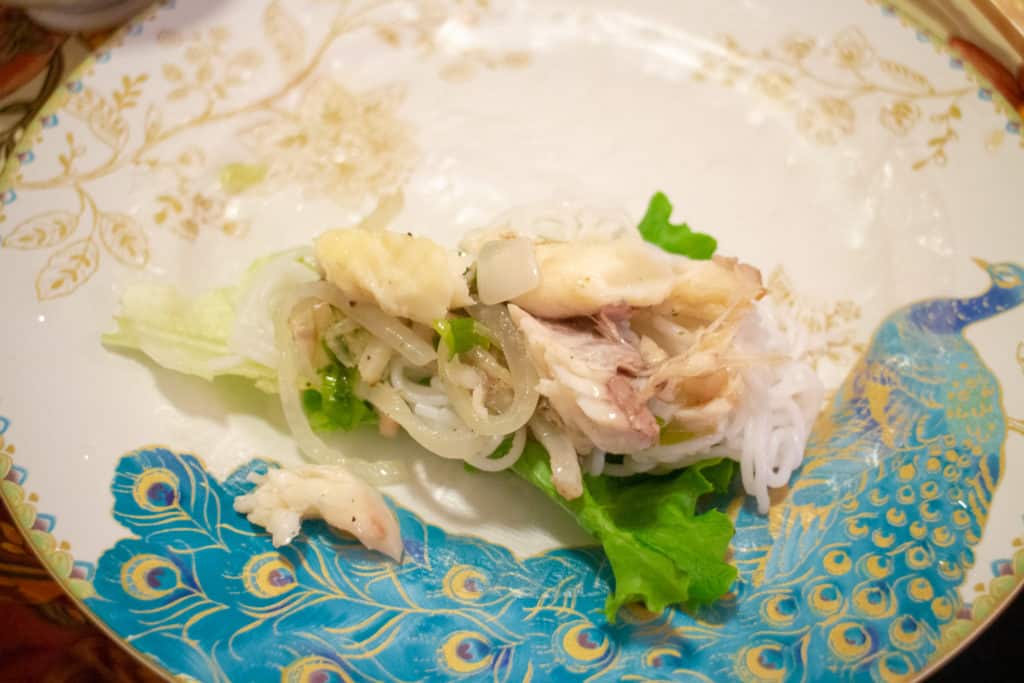 I like to start with a piece of green leaf lettuce. It acts like the backbone to your spring roll and protects the rice paper from the moisture from the fish. Then I add a layer of noodles, followed by some fish, cooked onions and then herbs.
You can roll a spring roll the same way you'd roll a burrito. Roll the fillings into the wrapper once, fold the right and left sides of the paper towards the center, and then continue rolling the rest of the spring roll to the other end of the paper.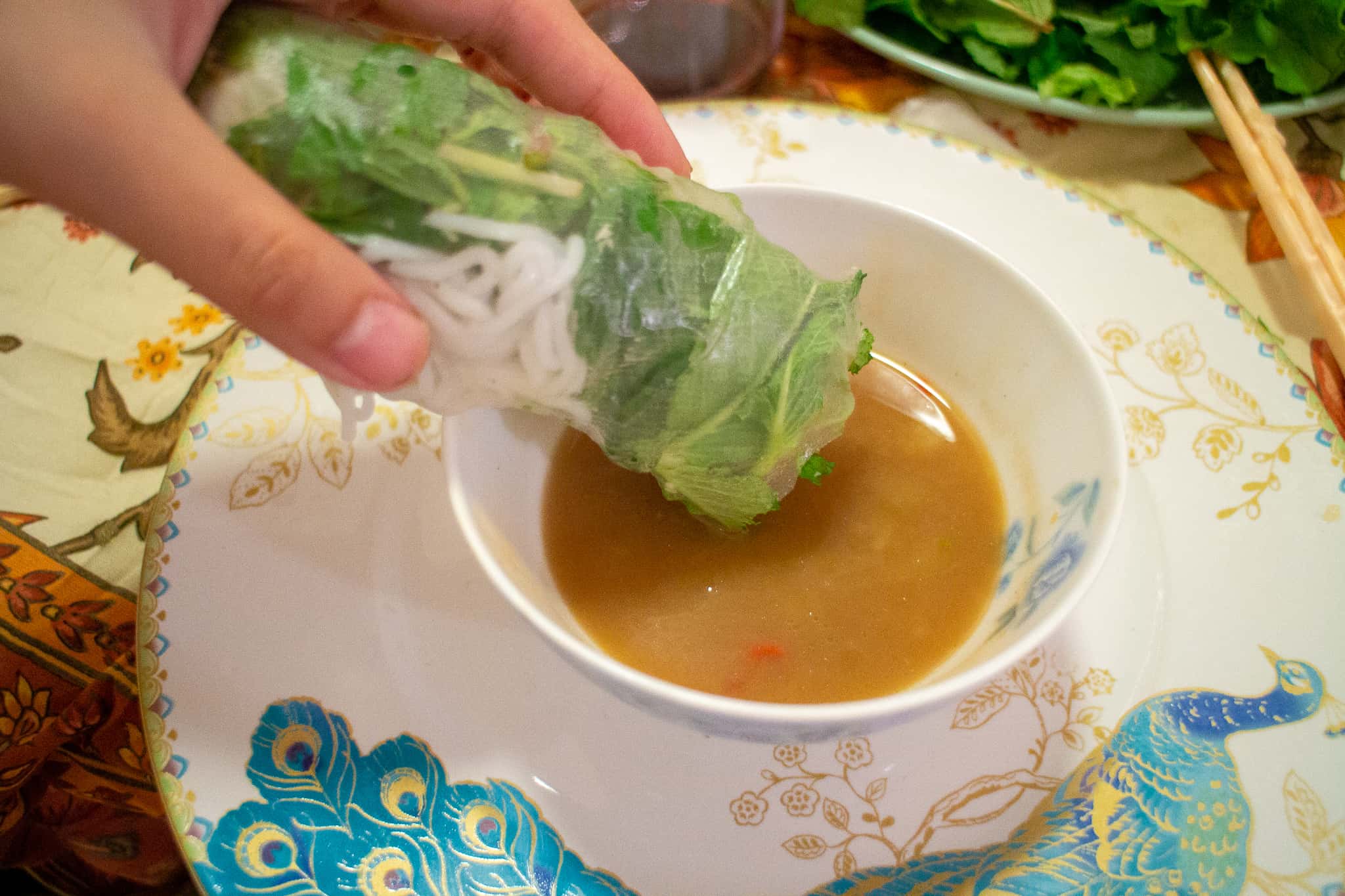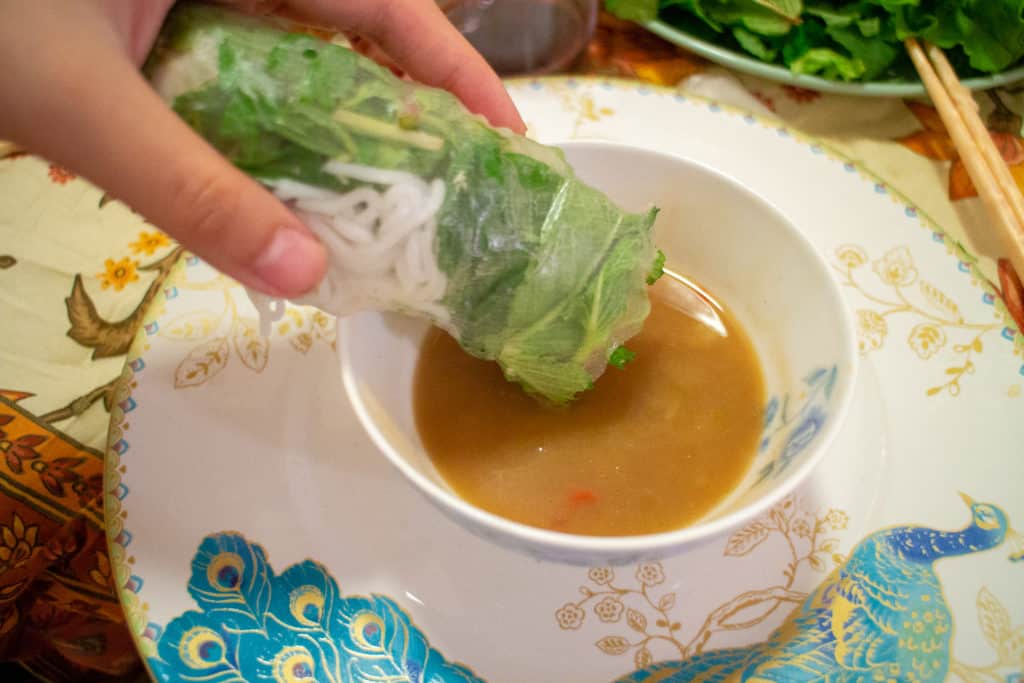 Don't be discouraged if your spring rolls explode! My dad was born and raised in Vietnam and is in his 60s and still can't roll a spring roll. I always make them for him when we have dinner. Just embrace the messiness, and if you're really frustrated you can just get a bowl and make your own noodle bowl.
Mắm nêm dipping sauce
These spring rolls are usually eaten with mắm nêm, a fermented anchovy sauce. It's a bit more pungent than fish sauce. It's especially pungent if you try and make it at home, so I like to buy it ready made. My favorite brand is Pagolac, and it's labelled mắm nêm pha sẵn, which means ready to eat anchovy sauce. It's my family's holy grail sauce and you can get it at most Asian restaurants, or Amazon.
This is the only "ready to eat" anchovy sauce that I haven't found to be too pungent. If you can't find it, you can buy any other sauce that says "ready to eat" but you'll need to add a few ingredients to make it more palatable. You can also make a fish sauce based dipping sauce if you prefer a lighter sauce. I'll post recipes for my fish sauce and mắm nêm soon!
The bae and I invited both of our friends over to try this dish last week. Everyone had a ton of fun and I was left with a very full heart. Going out is fun, but I find there's no better place to bond with someone than over the dinner table.
📋 Recipe
Whole Catfish Spring Rolls (Cá Cuốn Bánh Tráng)
This whole baked fish dish is a fun and interactive way to eat with friends and loved ones. The dish is loaded with veggies and super healthy.
Ingredients
1

whole medium catfish

descaled, definned and with its head cut off

1

tablespoon

ground black pepper

1

tablespoon

salt

1

package vermicelli

1

bunch green leaf lettuce

1

bunch fresh mint leaves

1

bunch fresh thai basil

1

large yellow onion

1

bunch scallions

1

tablespoon

vegetable oil

1

package rice paper

1

bottle Pagolac brand anchovy dipping sauce

or mắm nêm pha sẵn
Instructions
Place fish in an oven safe casserole dish. Season liberally inside and out with salt and pepper. Bake in a 375 degree oven for 30-45 minutes.

While fish is cooking, prepare vermicelli noodles according to package instructions.

Rinse noodles and set aside on a large serving plate

Chop the base off of the green leaf lettuce bunch. Wash and dry leaves

Wash and dry mint and basil. Pick the leaves off of the rough stems

Arrange vegetables in a large serving plate and set aside

Thinly slice onion and chop scallion. Sauté in oil until just softened

Place onions and scallions on top of fish. Broil in oven until onions are soft and translucent.

Moisten rice paper in water.

Roll fish, noodles and herbs into spring rolls using the rice paper.

Serve with Pagolac anchovy sauce for dipping.
Did you make this recipe? Tag @bun.bobae on instagram and hashtag it #bunbobae to be featured!
---
Don't miss a single recipe! Sign up below for recipes in your inbox:
---
---
Loved this Recipe? You might also like: