This dried shrimp dish is one of the quickest dishes I know how to make.
My friends all know that I love a challenge in the kitchen. I'd much rather spend hours slowly simmering bones over the stove for a pot of pho than use an instant pot.
Sometimes though, I just hit a lazy streak. I'm either enjoying a complicated meal that took hours on the stove or eating scrambled eggs and rice for four days. There's no in between.
This is why I love this dried shrimp stir fry recipe. It only has four ingredients, but it packs enough flavor to impress anyone.
Dried Shrimp ( Tép )
The key ingredient to this dish is the Tép, or dried shrimp. There's a lot of different types of dried shrimp on the market, and after a thorough google search, I have discovered that these are called "papery dried shrimp" in English. You can find them in the fridge or freezer section of most Asian grocery stores, and they don't need to be soaked in water or anything before cooking.
I've been traveling and eating out a lot, so I'm only just returning to my routine of cooking for myself. This recipe was featured on the blog portion of my professional portfolio, before I made this blog specifically for food. I don't have the step by step instructions, but I did document myself cooking it on my Instagram story highlights! It's SO easy to follow, just cook along with this video.
Getting this dish together is stupidly simple. All you have to do is wash and drain the shrimp, and then roast them in a dry pan until all the moisture has evaporated. The fresh pineapple adds sweetness and moisture back into the salty shrimp and fresh green onions, or scallions, add extra color and depth of flavor. It's the perfect springtime meal served over a bed of piping hot rice.
Dried Shrimp and Pineapple Stir Fry (Tép Khô Xào Dứa)
Ingredients
1

package

4oz dried shrimp

1

cup

pineapple

chopped

1

bunch green onions

chopped

salt and pepper to taste
Instructions
Wash and drain the dried shrimp

Add dried shrimp to a pan on medium high heat with no oil and roast until no more moisture remains. A cast iron pan works best if you have one, but any pan will work.

Add pineapple to shrimp and stir often, letting the pineapple caramelize

When pineapple is caramelized, add the green onions and stir for about a minute

Take the shrimp off the heat and season with salt and pepper to taste. Serve with hot rice.
Notes
Tip: Don't skimp on your onions or pepper. They'll add a ton of flavor to the dish and mellow out the shrimp aroma.
Did you make this recipe? Tag @bun.bobae on instagram and hashtag it #bunbobae to be featured!
---
Don't miss a single recipe! Sign up below for recipes in your inbox: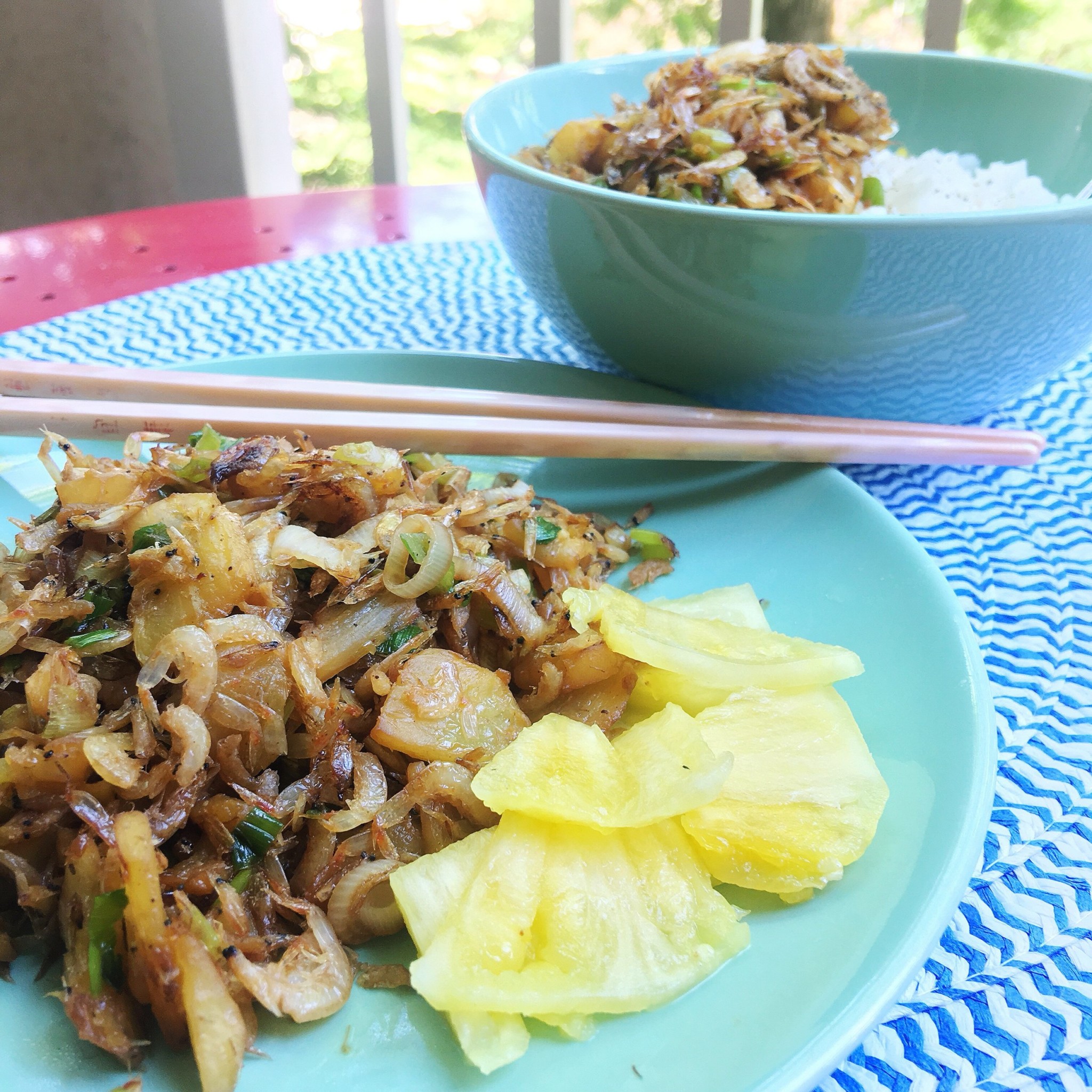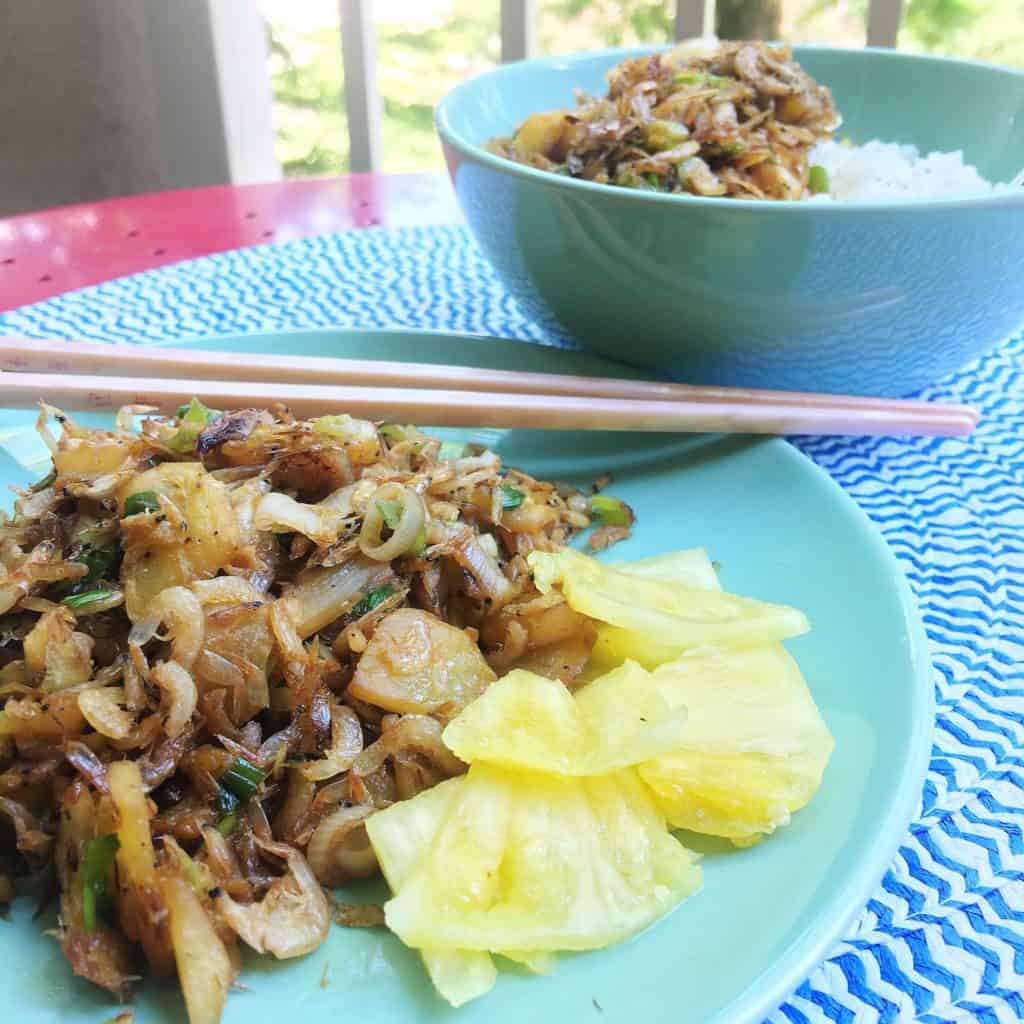 ---
Loved this Recipe? You might also like: