I had a friend over for dinner last week, and instead of making her some of my Vietnamese food, she taught me how to make one of her favorite Korean dishes: tteokbokki.
Sandra Oh was hosting SNL that night, and as we all know, I love themed cooking. I thought that these spicy rice cakes would be the perfect way to celebrate.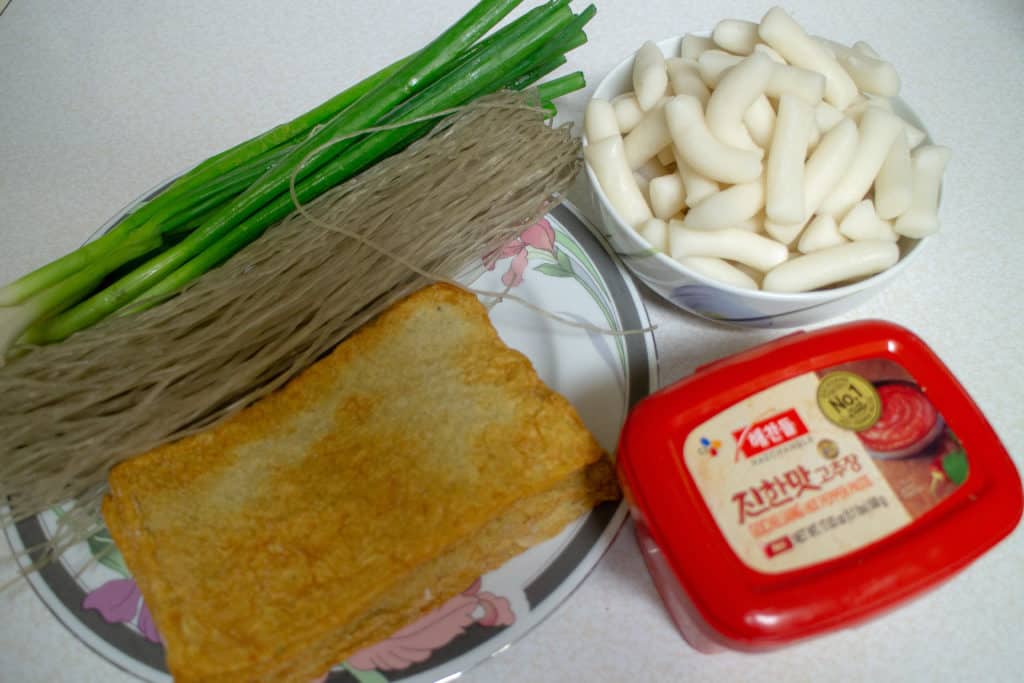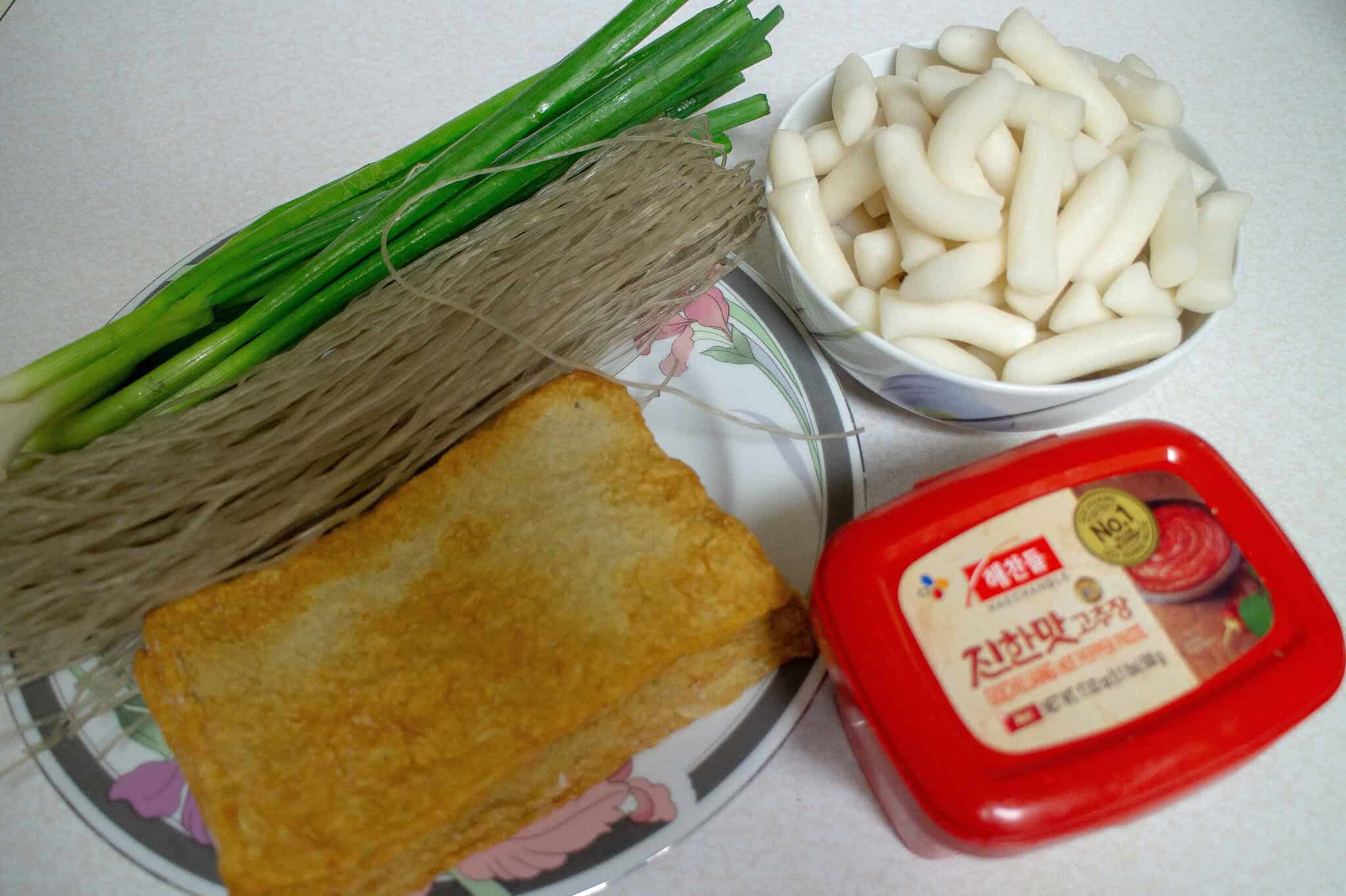 You can put whatever you want in these spicy rice cakes, but my favorite accouterments are flat fish cakes and hard boiled eggs. My friend likes Korean glass noodles, or dangmyeon. Ramen noodles and dumplings (mandu) are also popular add-ins, but my friend is gluten intolerant so we left them out!
This recipe has a few specialty ingredients, so I'll break them down before we start.
The rice cake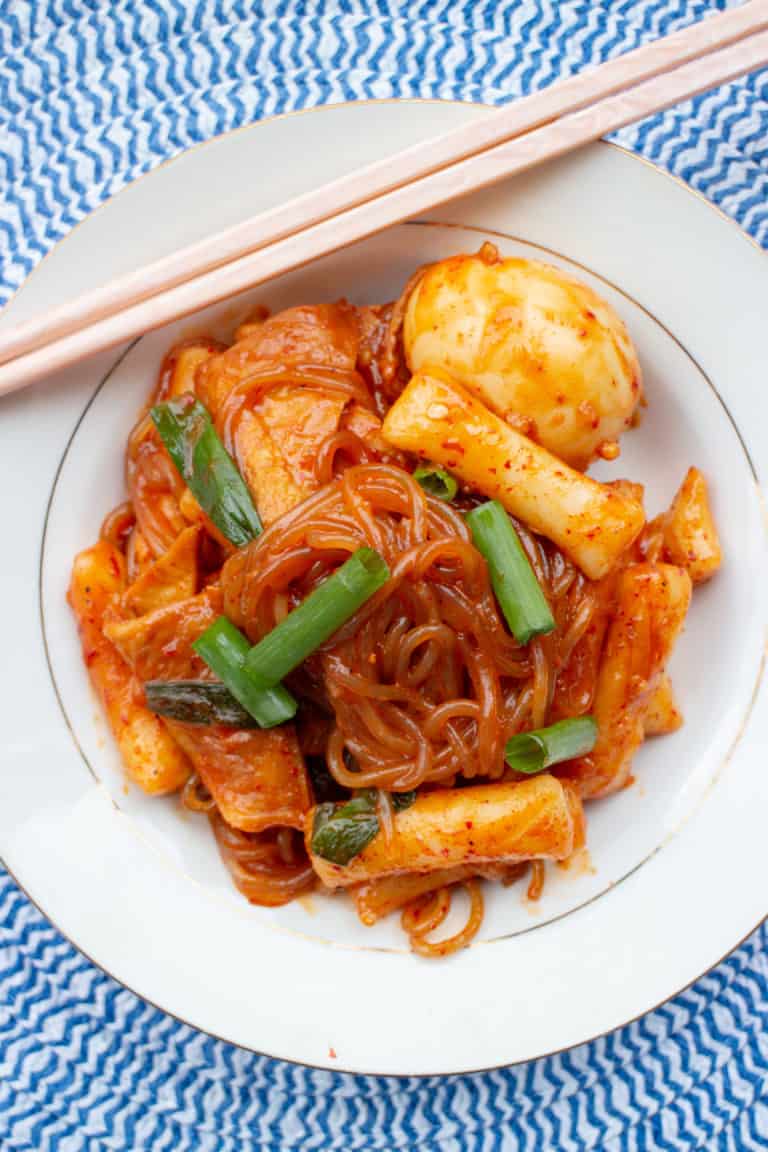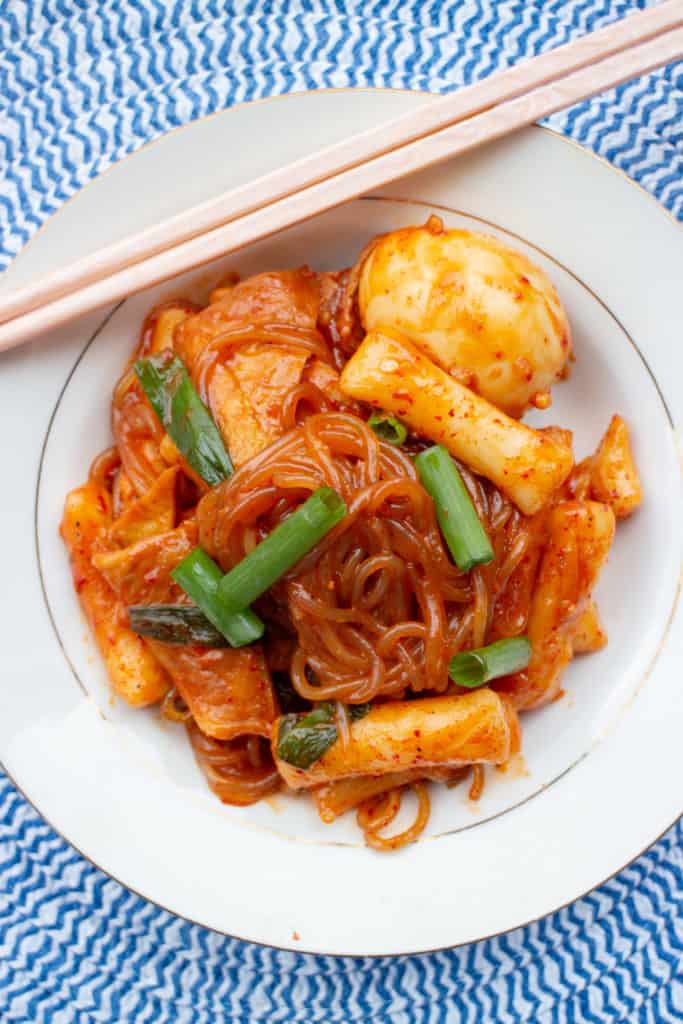 The cylinder shaped white rice cake is calleded tteokbokki tteok. You can find it at an Asian grocery store in the refrigerate section. At some stores, like H-Mart, you might be able to find them freshly made! The refrigerated ones last much longer and can be stored in the freezer. The fresh ones should be used the day you buy them.
Gochujang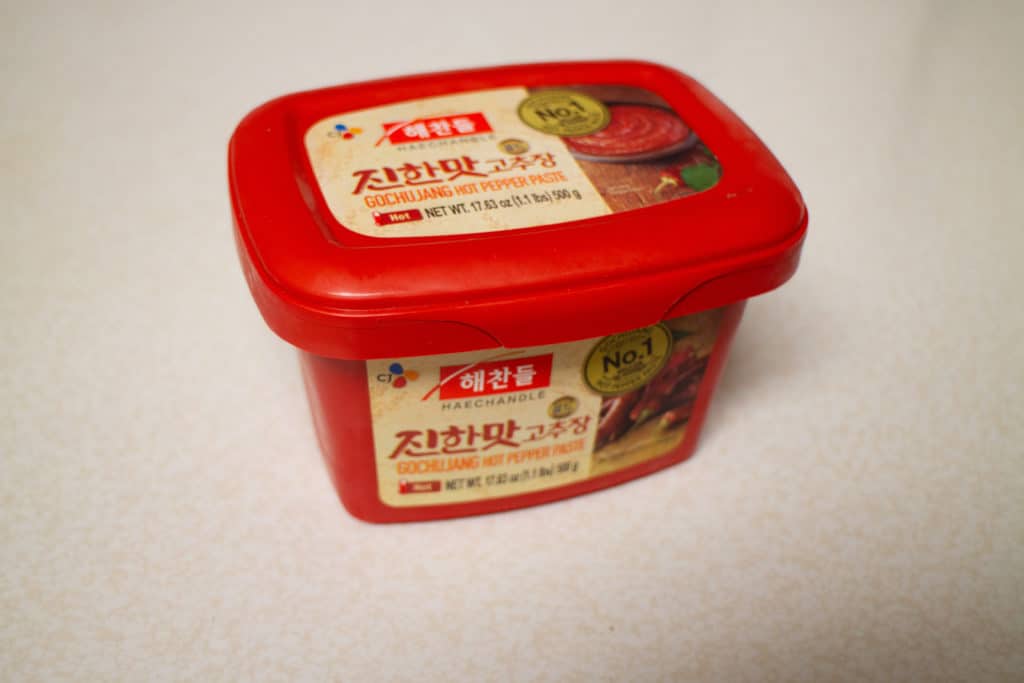 Gochujang is a fermented red chili paste that's used in a lot of Korean cooking. There's usually an entire wall of different brands of gochujang at Korean grocery stores. The store bought ones are processed to stop fermenting, but some families make their own that never stops fermenting, just like kimchi! I haven't found any difference between brands of gochugaru. You can buy it on Amazon if you don't live near a Korean grocery store. This is a really versatile ingredient, and an essential Korean pantry item. You can use it to marinate meat, make salad dressings and flavor soups. The possibilities are endless!
Gochugaru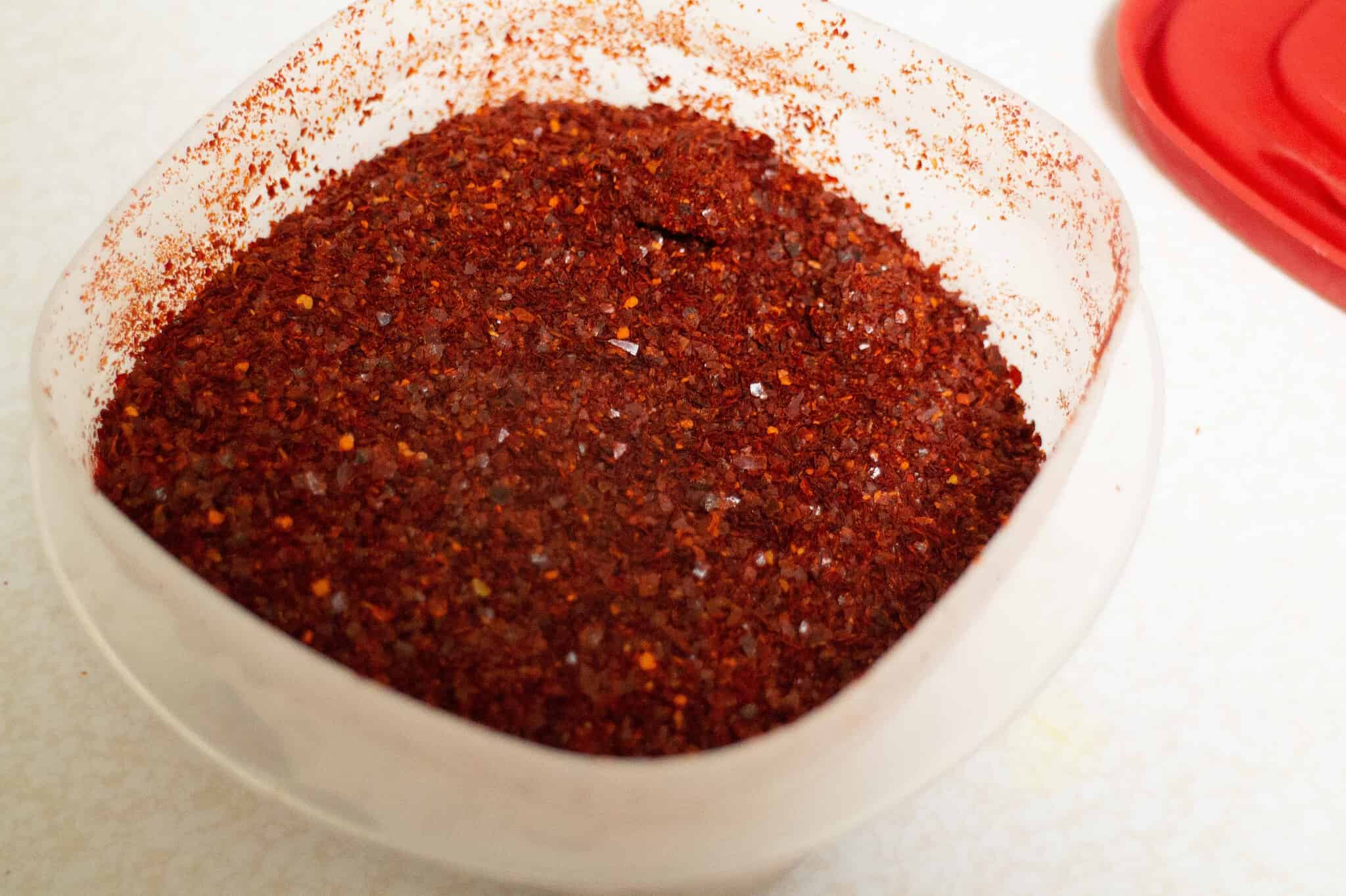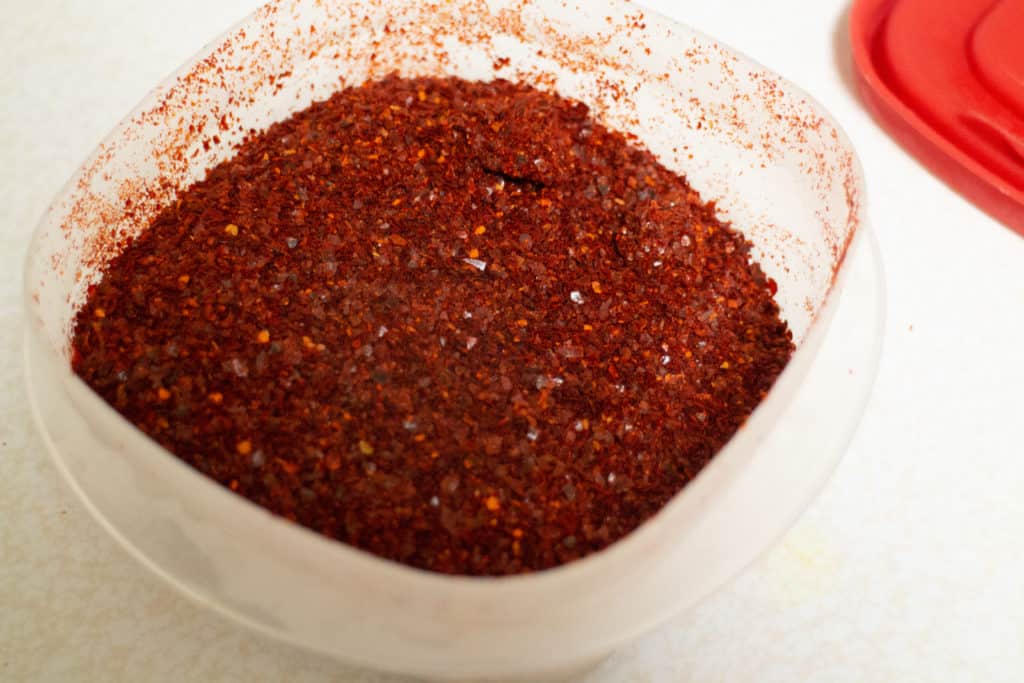 Gochugaru is also another essential pantry ingredient. It's basically Korean red pepper flakes. The peppers used in gochugaru are spicy, sweet and smoky. You won't get the same flavor with any other chili powder, so make sure you grab a bottle of this at the grocery store or online. McCormick makes a version called "Korean Red Pepper Flakes." Again, this is an ingredient that's very versatile and can be used with non-Korean recipes later on. My friend spoiled me by giving me some home-made gochugaru from her grandma 🙂
Dried Anchovy and kelp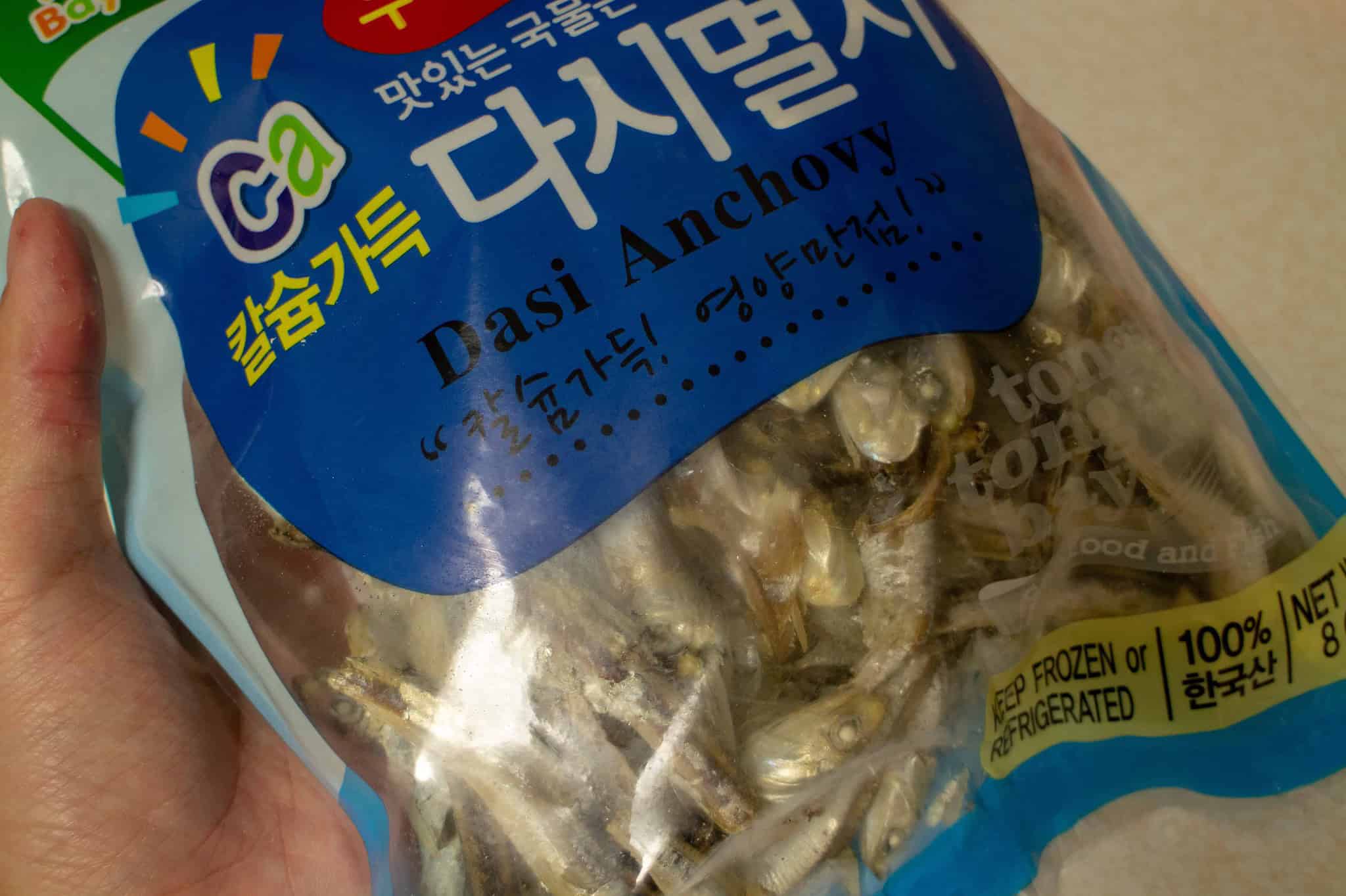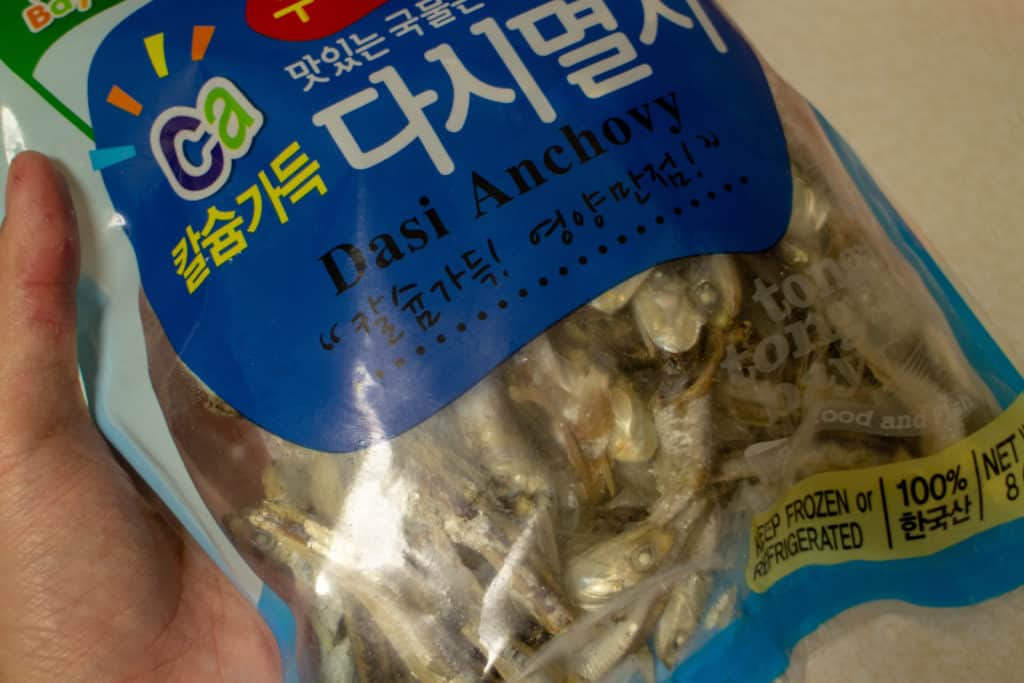 Dried anchovies and kelp (or kombu) are the foundation of Korean stock. these two ingredients are the secret to the savory umami flavor in soups, like soondubu jigae (spicy tofu soup). We use this stock to simmer the tteokbokki in, but you can also use water or chicken broth if you can't find these ingredients.
Let's get started!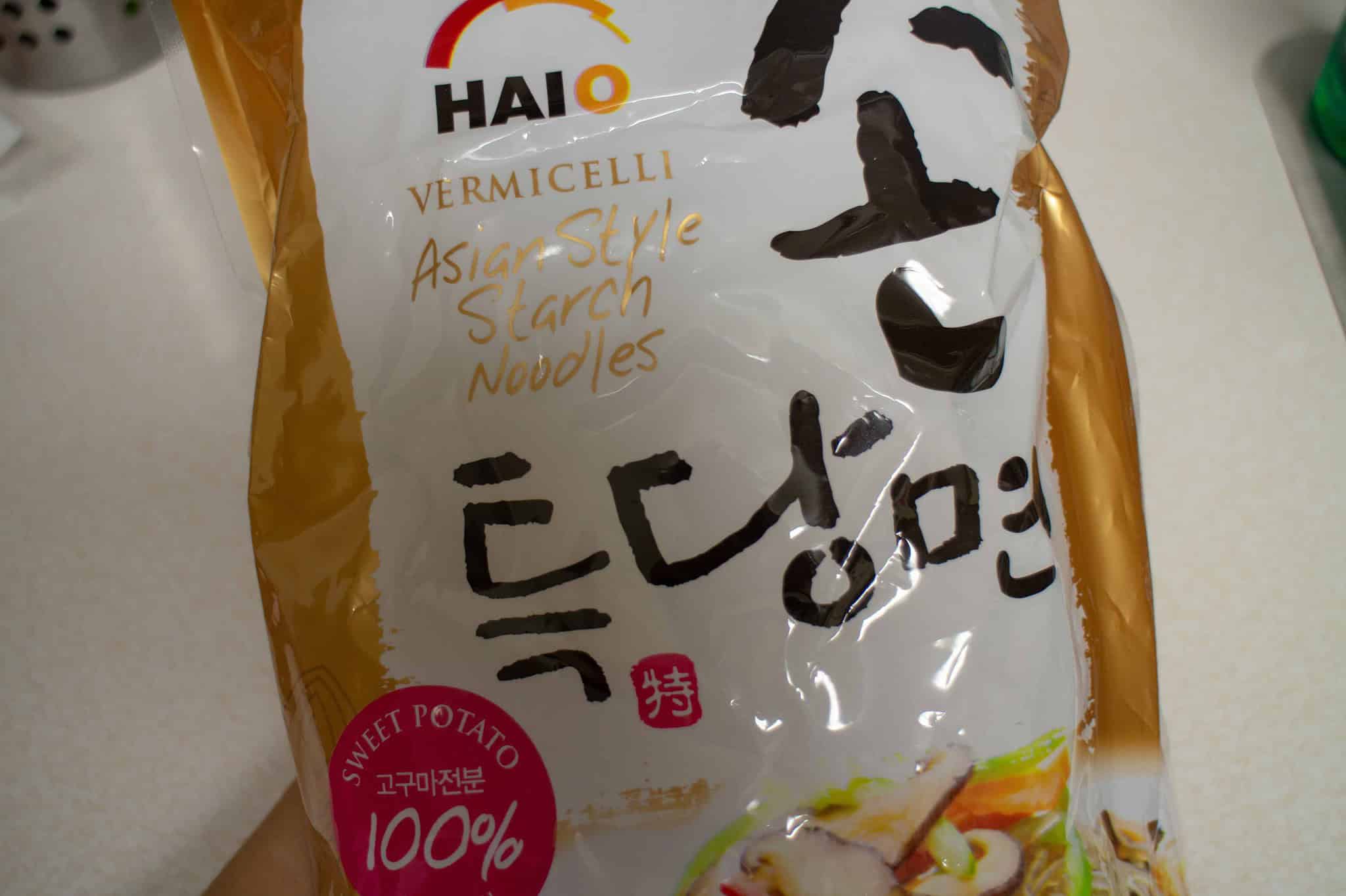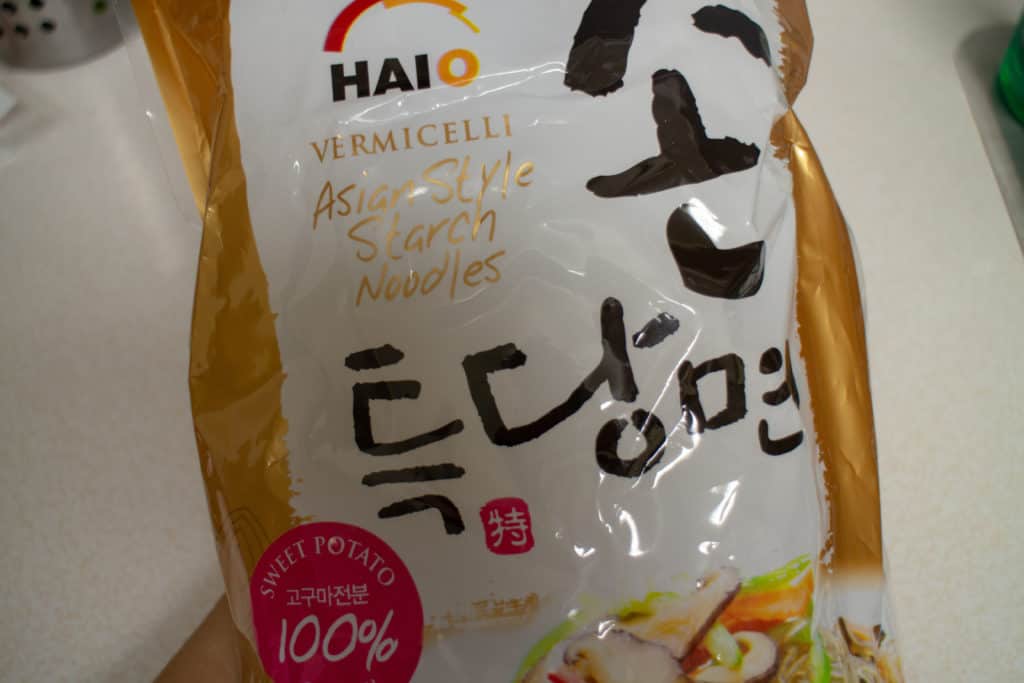 Start by soaking your rice cakes in cold water. If you're using dangmyeon/potato starch noodles, soak those in cold water too. I used 140g of noodles.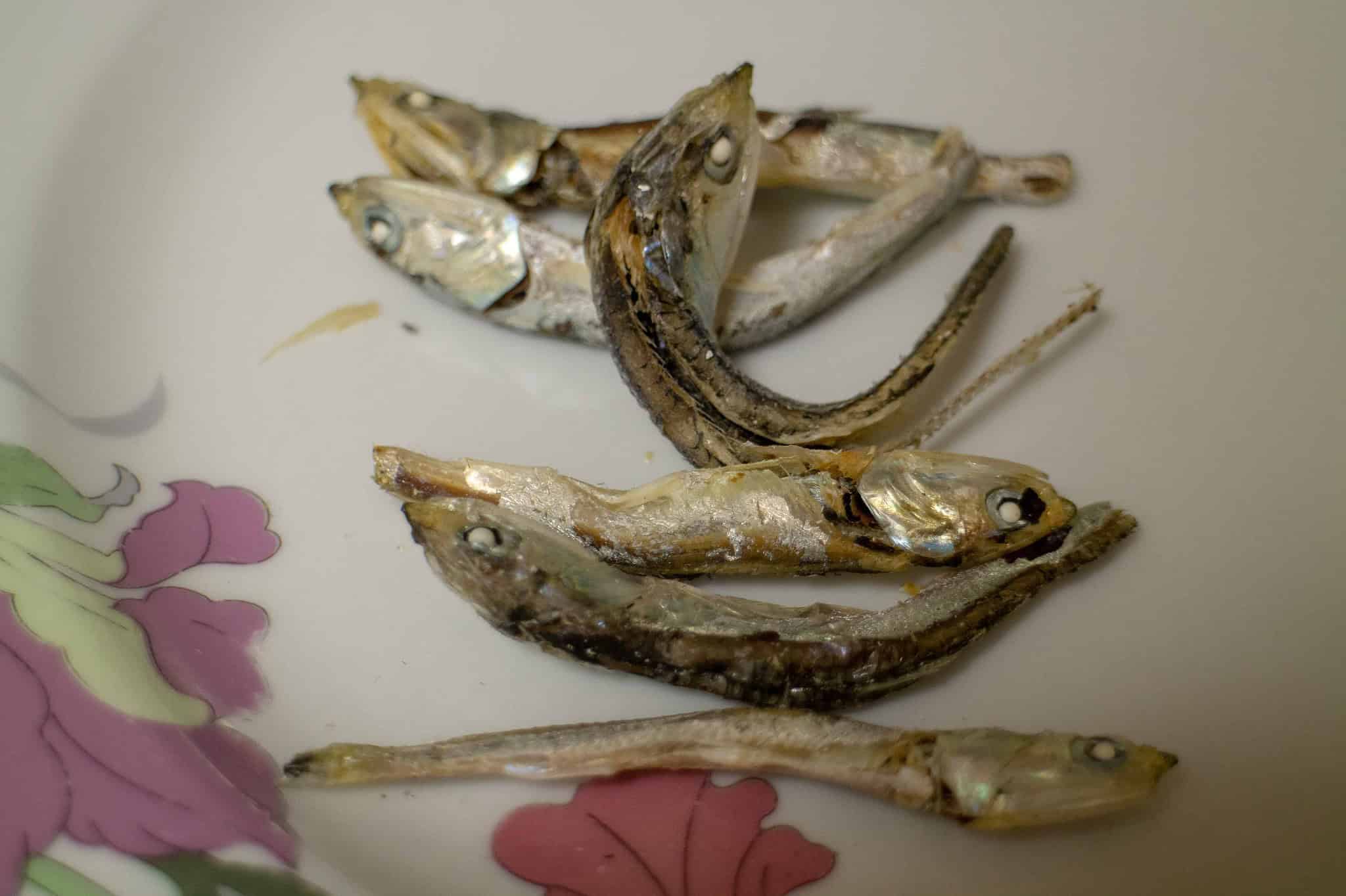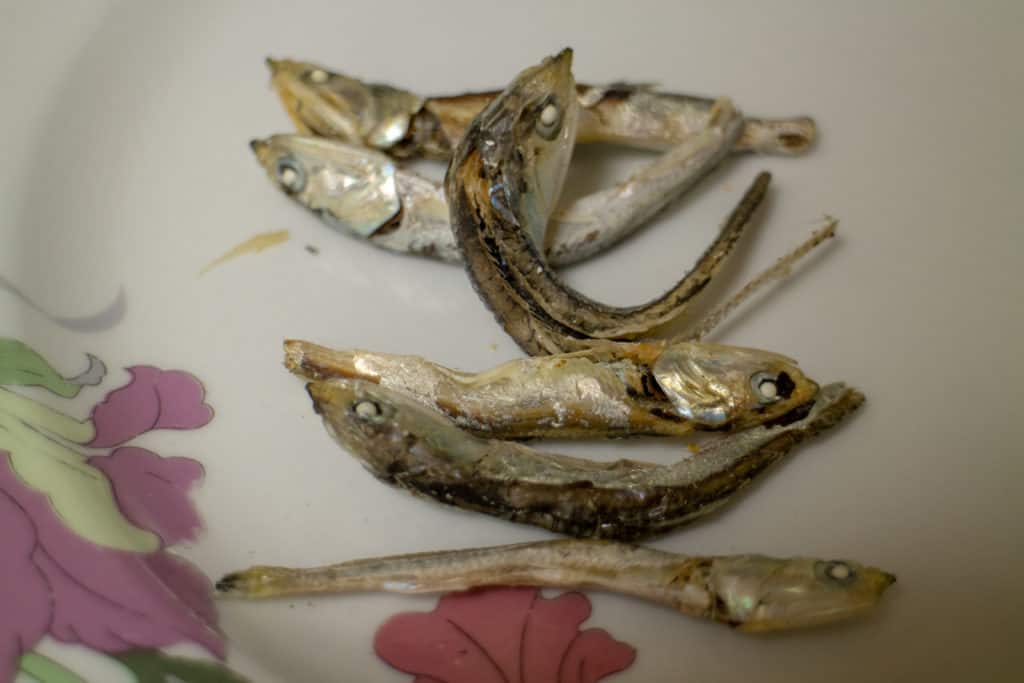 While your ingredients are soaking, start making the broth. Drop about 6 dried anchovies in 6 cups of water along with 10g of kelp. Cut the kelp up into smaller strips.
Hard boil some eggs in a separate pot while the broth comes to a boil as well.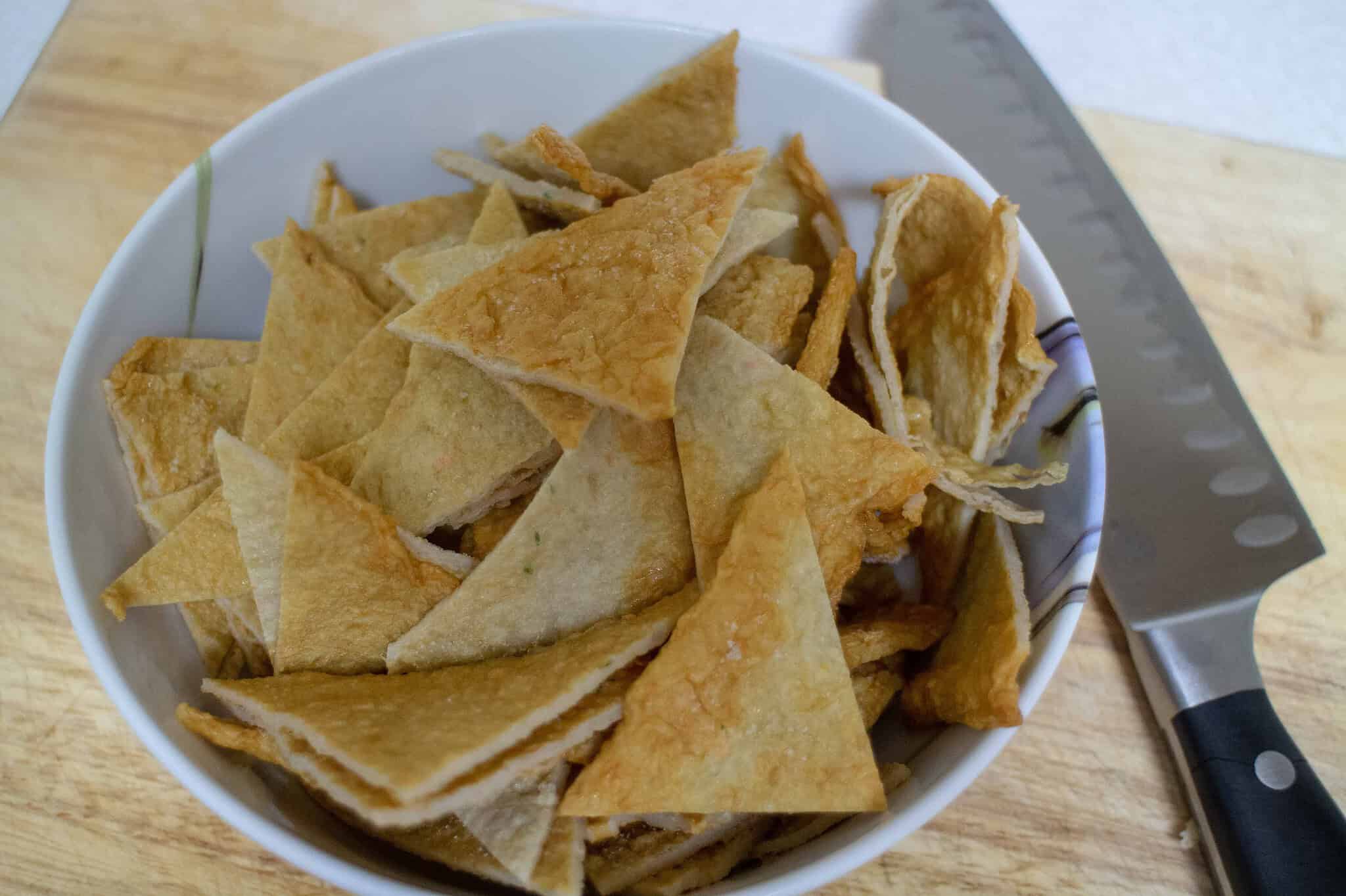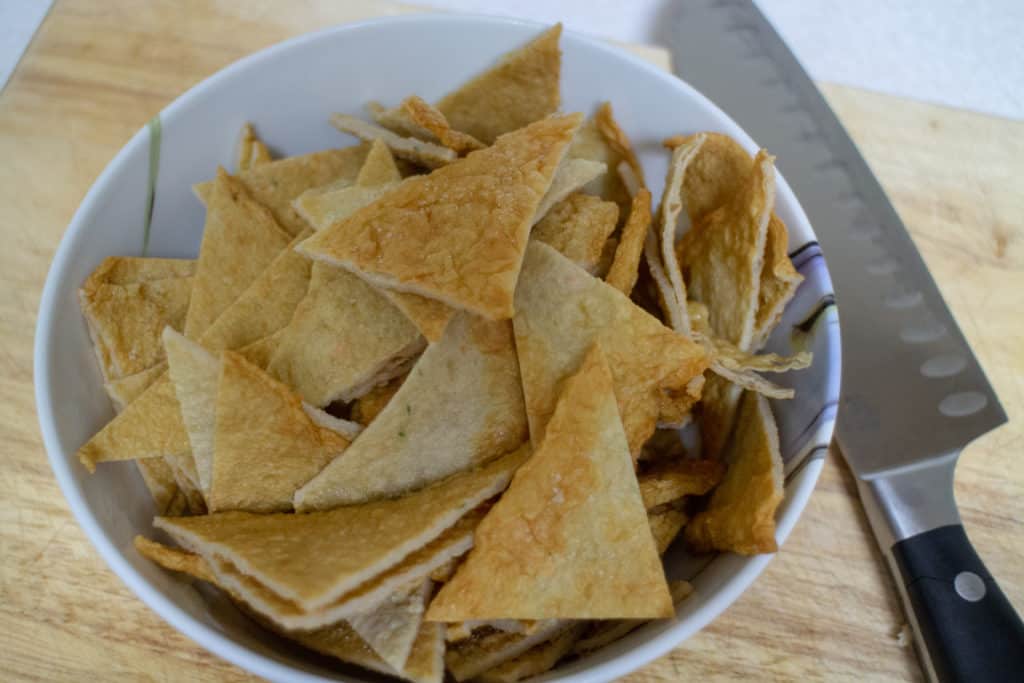 Start chopping your other ingredients while the broth is cooking. I like triangle shapes for my fish cake. I used A LOT because this is my favorite ingredient, but you can use more or less.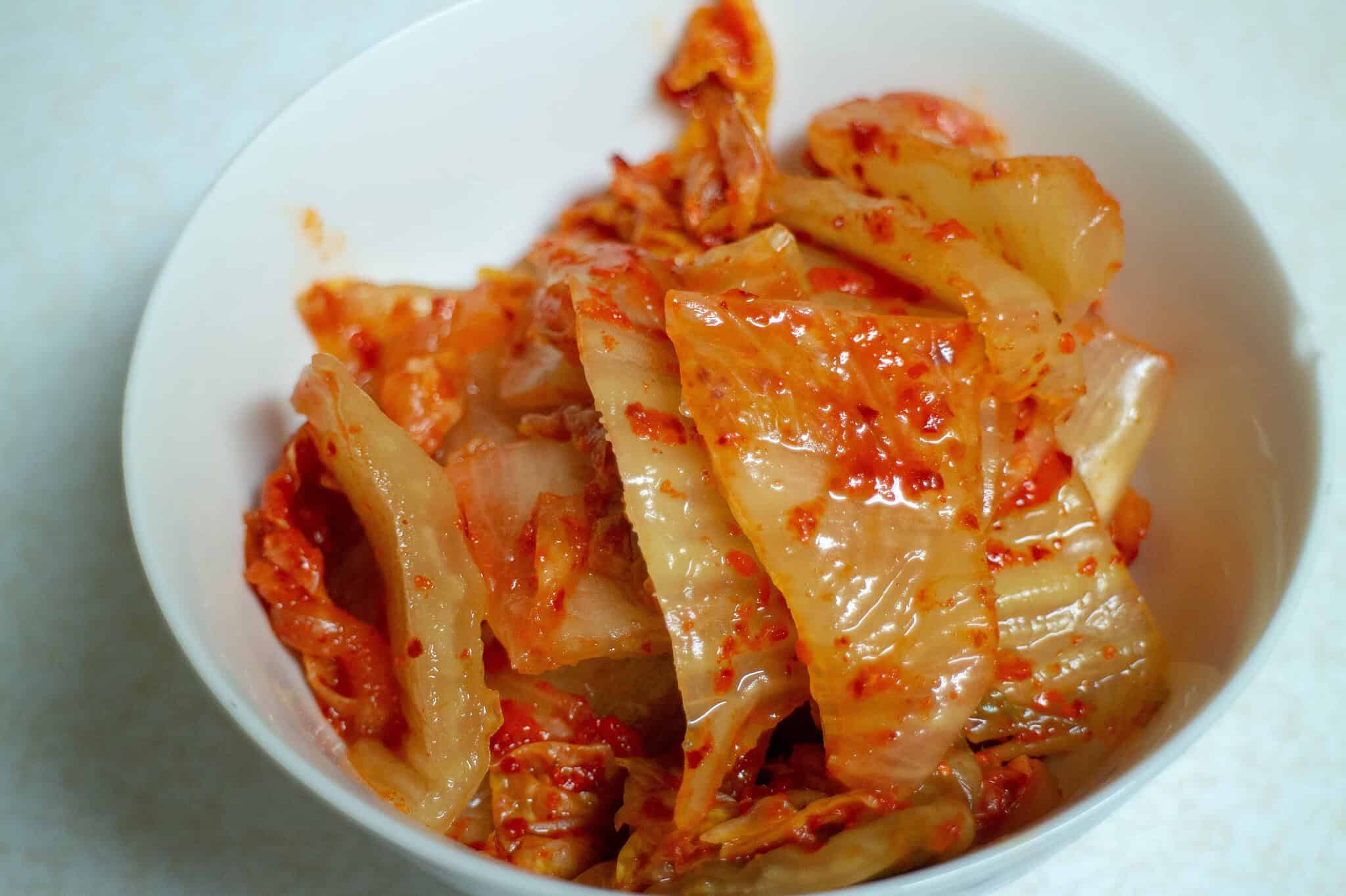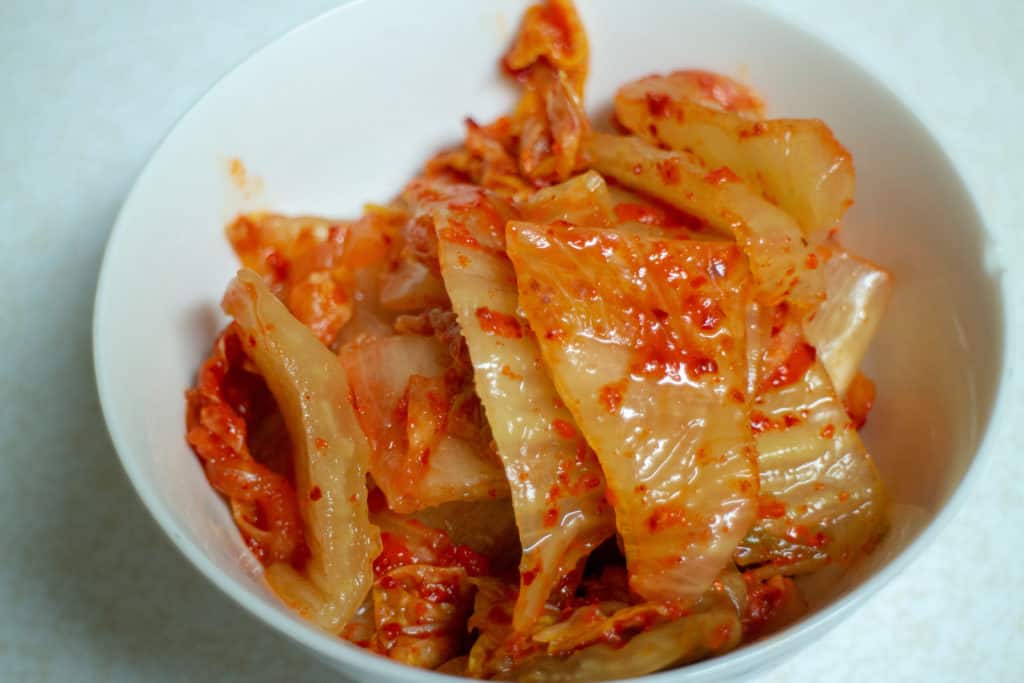 If you're using kimchi, chop it up into smaller pieces. You can use just a little bit or a lot, depending on how much you like kimchi!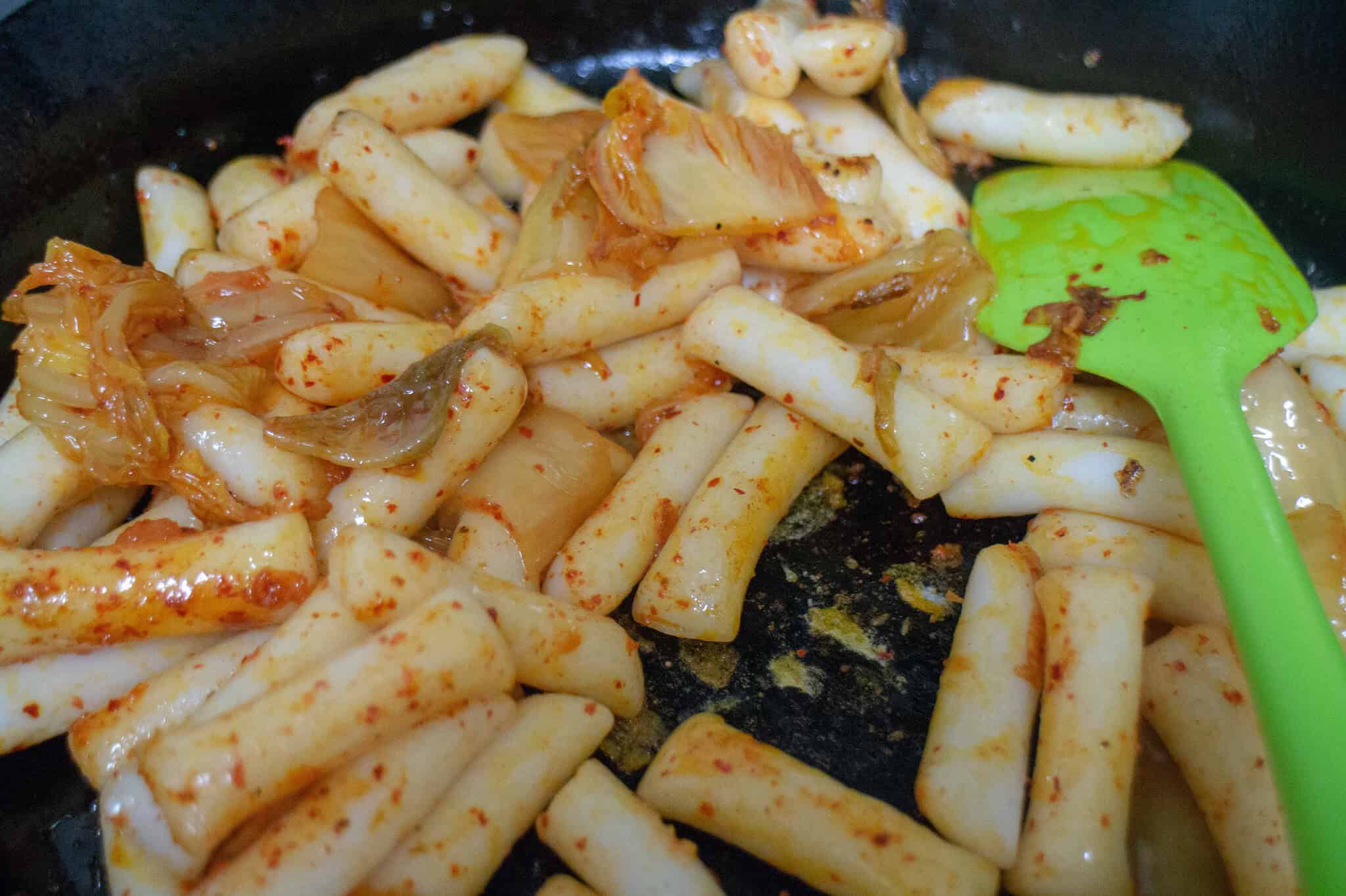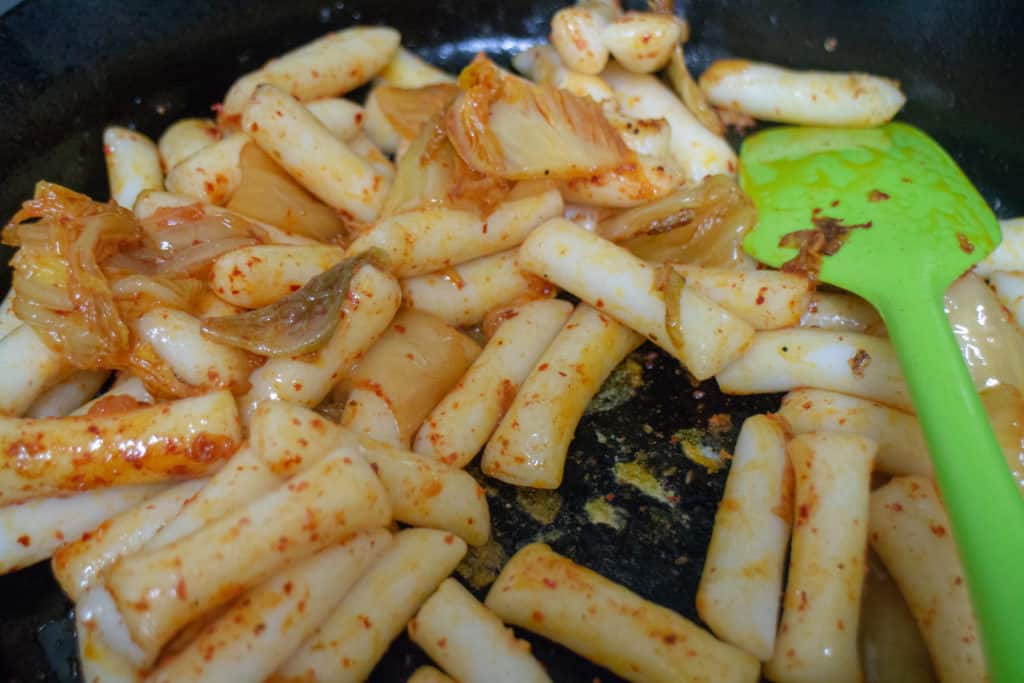 Start assembling the tteokbokki by sauteing the kimchi in a cast iron skillet. After a few minutes, add drained rice cakes.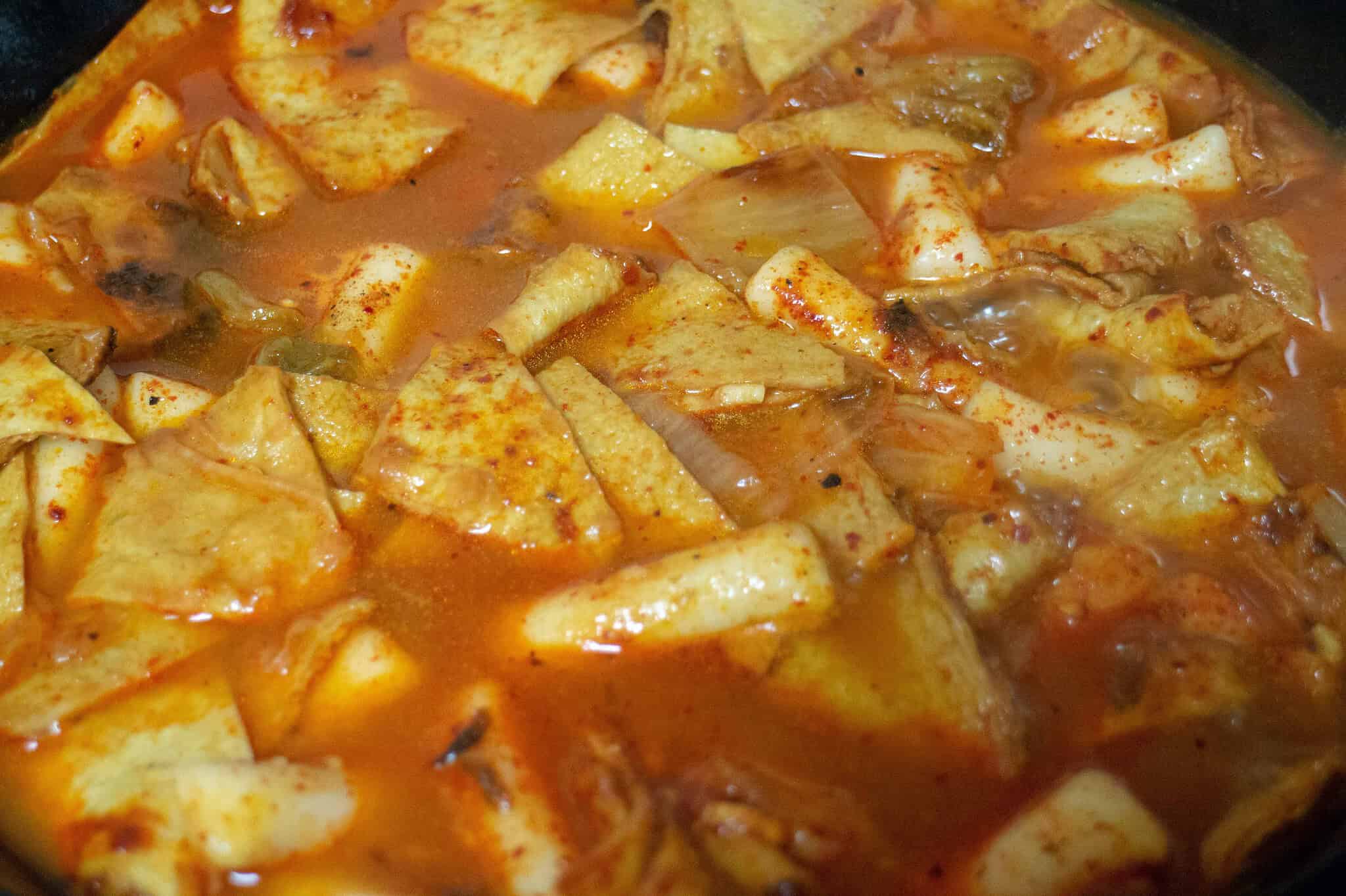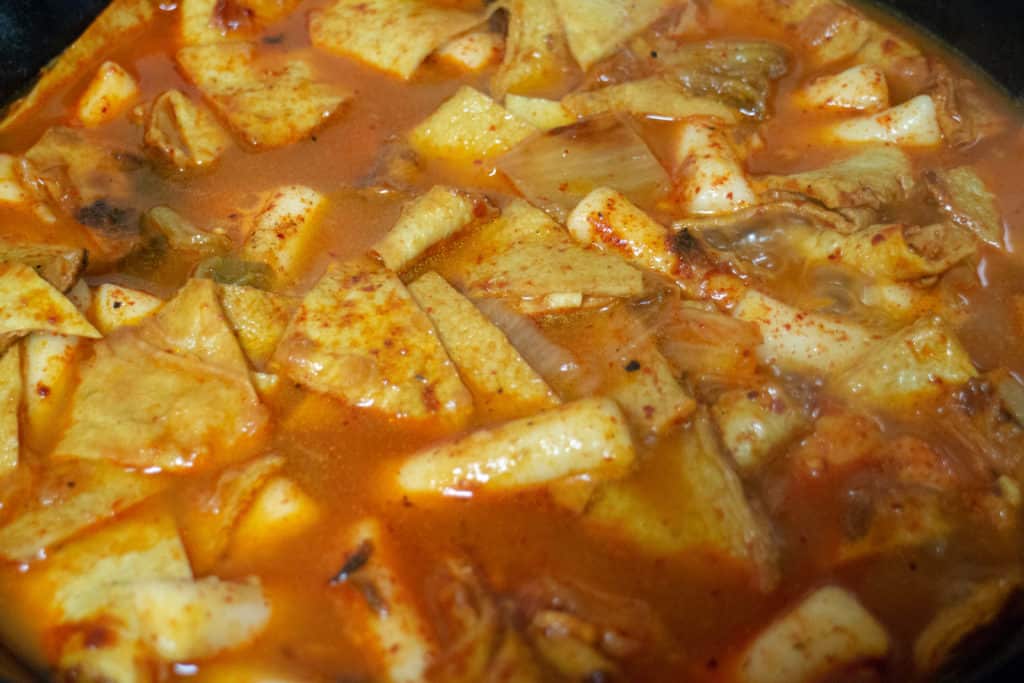 Add the fish cakes next. If everything begins to stick, add a ladle-full of stock to deglaze the pan. After the fishcake gets some color, add the rest of the stock. Then add gochujang, gochugaru, sugar, soy sauce, black pepper black pepper and sesame oil. Add noodles if you're using them and the peeled hard-boiled eggs. Simmer until the liquid has thickened and reduced.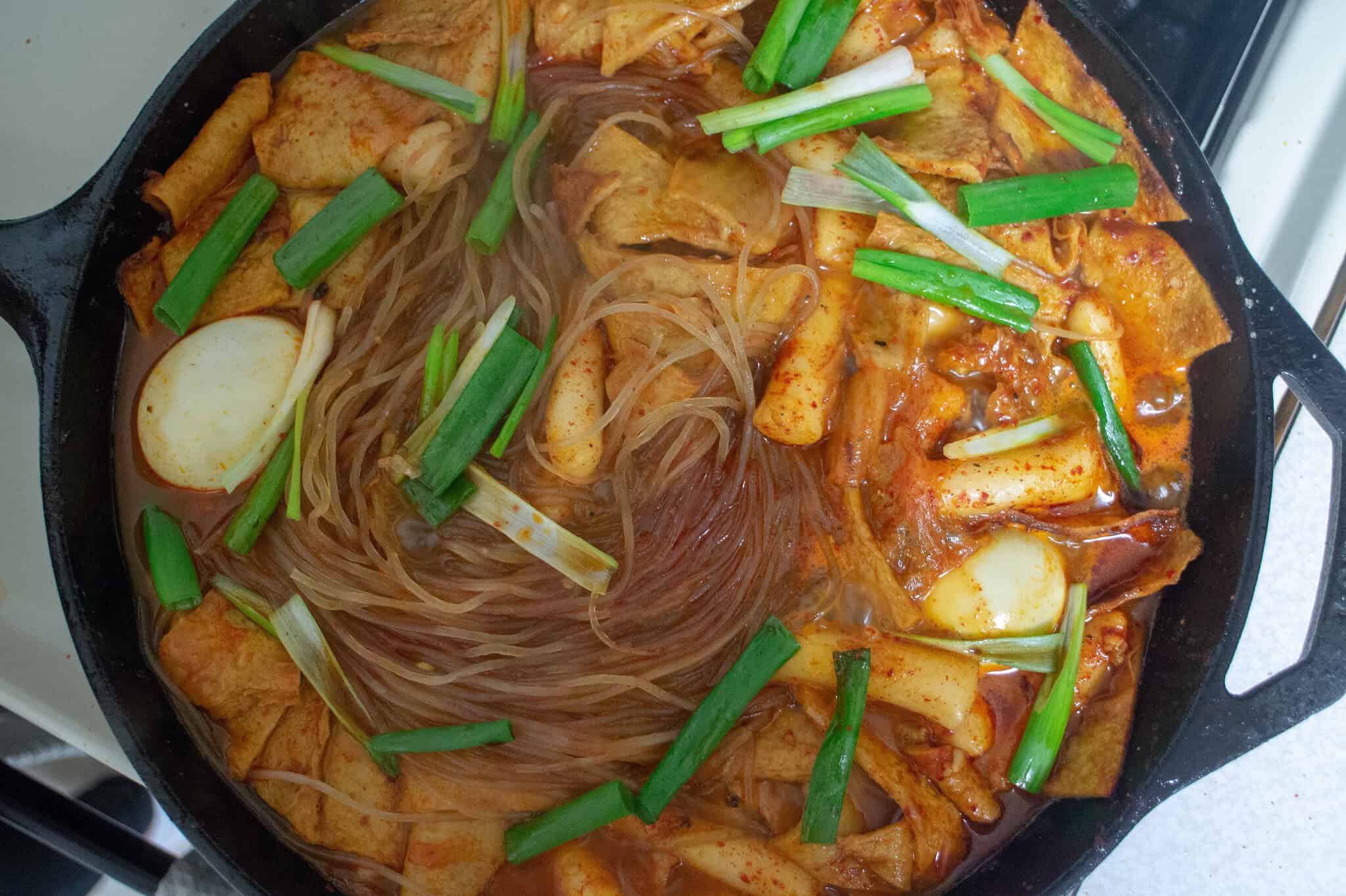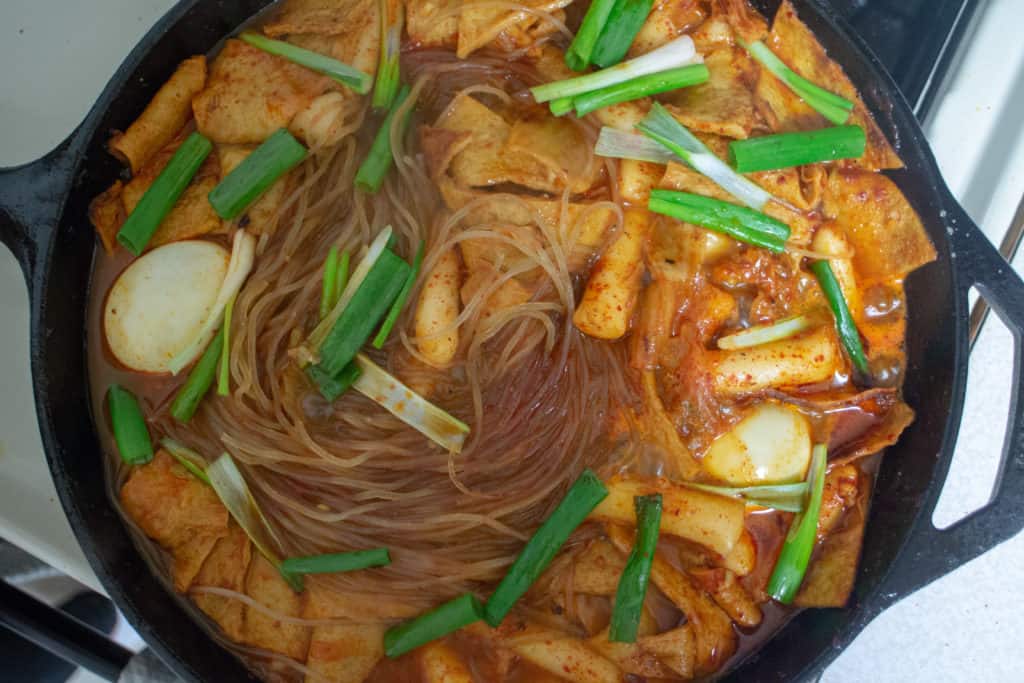 After the sauce has thickened, add chopped scallions for garnish. You can reduce the sauce as much as you want. I've eaten tteokbokki with barely any sauce as well as tteokbokki swimming in sauce. Reduce as much as you prefer!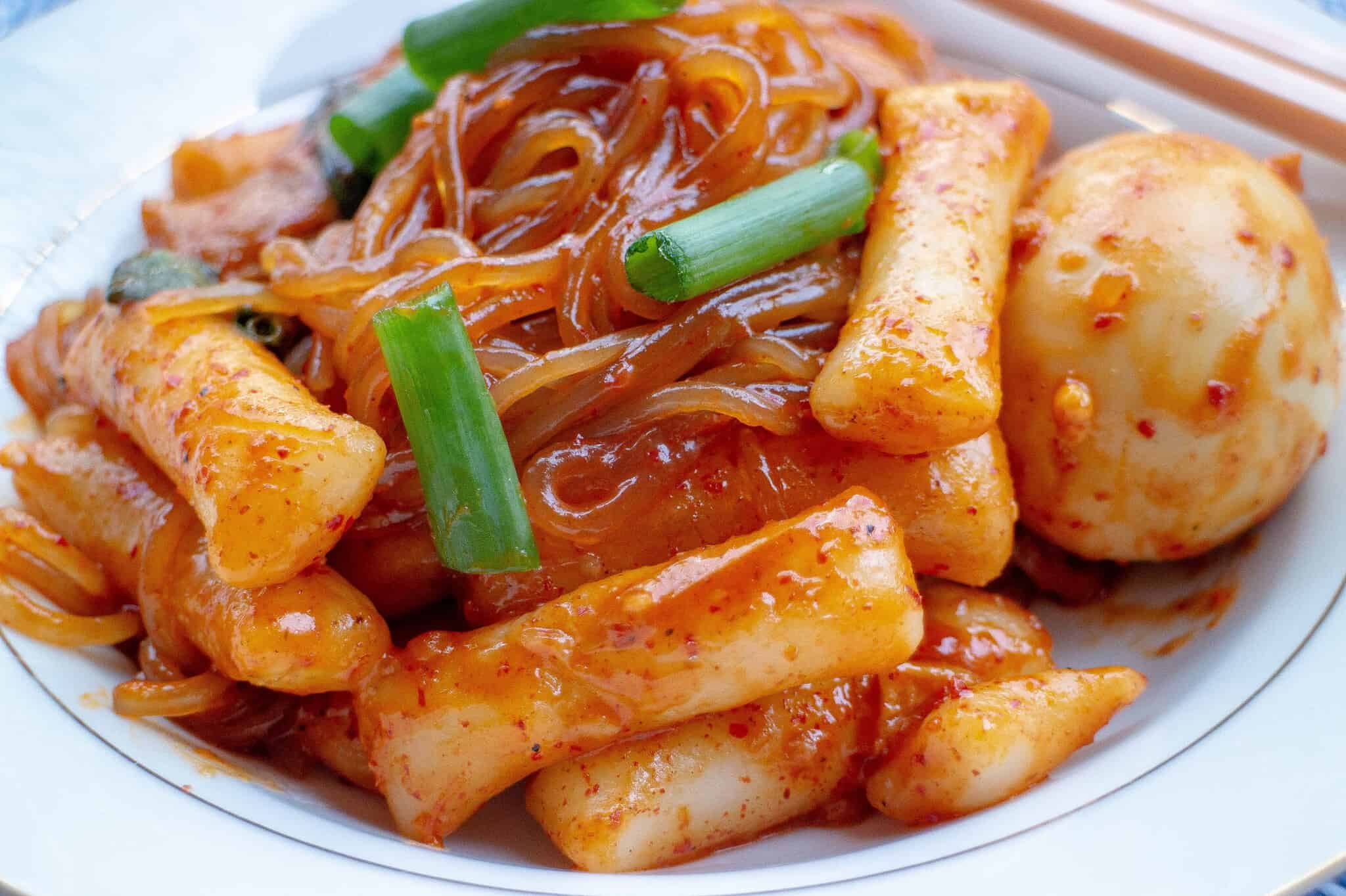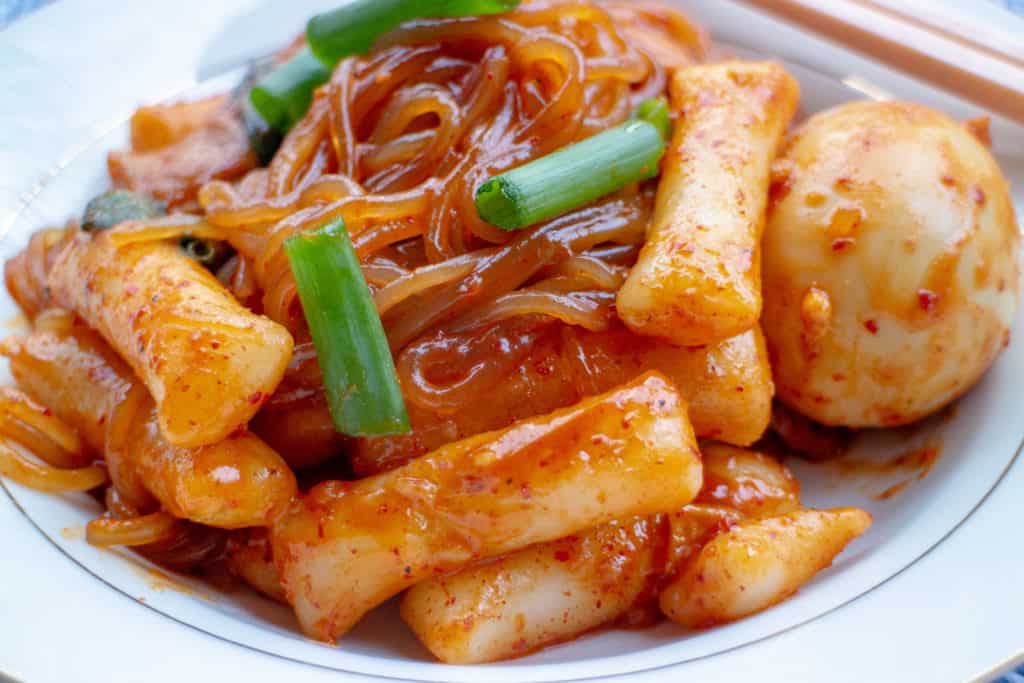 📋 Recipe
Tteokbokki (Spicy Korean Rice Cakes)
These spicy Korean rice cakes are a street food classic and can be customized with different mix-ins.
Ingredients
600

g

tteokbokki rice cakes

140

g

dangmyeon

optional

6

small dried anchovy

10

g

dried kelp

6

cups

water

2

eggs

6

sheets

200g fish cake, cut into small triangles

1

tablespoon

vegetable oil

200

g

kimchi

optional, chiopped

3

tablespoon

gochujang

1

tablespoon

gochugaru

use more or less depending on how spicy you want it to be

2

tablespoon

sugar

2

tablespoon

soy sauce

1

teaspoon

sesame oil

3

stalks of scallions
Instructions
Soak dangmyeon and tteokbokki rice cakes in cold water for 30 minutes.

While ingredients are soaking, add anchovies and kelp to a pot of water and bring to a simmer. Simmer for about 30 minutes until kelp has doubled in size and is flexible

Hard-boil two eggs

Saute kimchi in cast iron skillet with oil for about 5 minutes

Add rice cakes and saute for another 5 minutes. If rice cakes stick, ladle some broth into the pan.

Add fish cake to the mixture

Add gochujang, gochugaru, sugar, soy sauce and sesame oil.

Add whatever broth is left

Add noodles and eggs and bring to a simmer.

Simmer until liquid is thick and reduced, about 10-15 minutes.

Garnish with scallions and serve immediately